New Year's Eve! Parties, fun, drinks, laundry?
Yep laundry! While many of you are getting ready for a fun night out with friends, I am at home doing some laundry. Why? Because I was told (all my life) that you cannot start the New Year with dirty laundry. Now, they might have said it as a metaphor but I took it literally and have been making sure we start the New Year with clean laundry ever since. I once forgot a basket of dirty clothes and I SWEAR to you the New Year started off with some bad mojos (OK, maybe it's all in my mind…). So today I have washed every dirty clothes and tidy up the living room. Now we are all waiting for my sister to bake us some yummy cookies.
For the past 3 years this has been our little tradition. We have cookies, drink some hot tea watch a movie (last year it was Water World. Love that movie!). This year we are baking our own cookies (the previous years we had store bought cookies). After that we are going to watch the countdown to midnight and end the night
watching
Braveheart
! Oh yea! Then we
and hit the sack because tomorrow is
SOUP JOUMOU
day!
For those of you going out to party don't forget to drive safely and obviously no drinking AND driving. See you all in the New Year.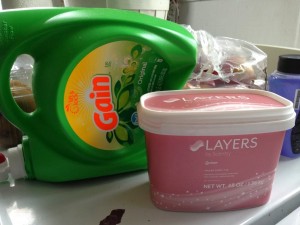 Doing laundry sucks less if it it scented hehehehhe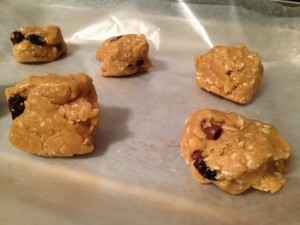 Right before putting them in the over my sister asked "Do we have some frozen cookies…just in case?" lol
Don't forget to come back tomorrow to read all about my awesome soup joumou. Keep an eye out for January's Scent and Warmer of the month. Hopefully I can get Tristan to stay put long enough to go through the whole box. Also I will be updating my battle log. Can't wait to see how I did! See you all in the New Year!
What are your plans for tonight? Going out? Staying in? Love hearing from you guys!