Halloween parties are often ripe with horrors, both welcome and unwelcome. When it comes to terrifying costumes, you can never have enough. But when it comes to personal safety and protecting your home, you never know what might haunt your house the next morning.
Halloween Parties Are Rife with Horror: Here's How to Stay Safe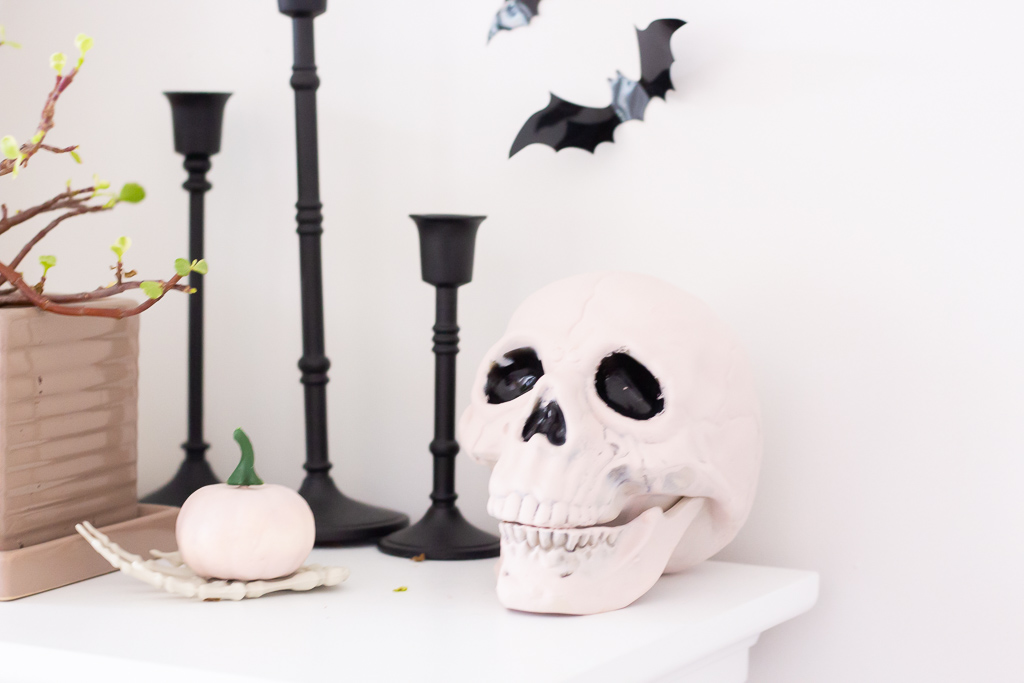 Halloween is one of the top holidays for parties. Whether you're planning a raucous night with friends or a simple night with board games, here are some of the top ways to keep your house and your guests safe.
Create an allergy-friendly menu to avoid monstrous mishaps
No Halloween party is complete without a vast spread of sinful sweets. Crafting a party menu can get expensive, but inventing your own concoctions can help save you money down the line. When you're creating new treats like Frankenstein inspired cupcakes, however, you might overlook a few triggering ingredients.
After all, you never know when a plus one will forget to tell you about their food allergies. That's why you should invest in allergy-friendly candies and snacks to be safe. Avoid anything with tree nuts and try to keep gluten-free options available for folks who have celiacs.
The last thing you want to happen is an accidental allergy attack. Nothing brings a party to a grinding halt like a health emergency. Opt for nut-free options and dairy-free alternatives to better meet the needs of your guests. Supplying some healthy fruits and vegetable options can also help; while up to 32% of people are concerned by the look of their teeth, candy can make it worse. Supplying whole foods as snacks is a great way to ensure your guests have a healthy and safe evening.
Drink responsibly
Halloween parties go hand-in-hand with a creepy cocktail. Halloween hosts are known to go all-out with black lights at the bar and smokey dry ice to keep bottles cold. But anything fun must be enjoyed in moderation. As the host, it's your job to play bartender for the night: that means supplying the booze but also keeping an eye on guests who seem too drunk. A fun night spent celebrating can easily go south when a guest throws up in your sink.
Halloween might be a drinking holiday, but that doesn't mean you can't stay safe. Buying a ride home for a friend is far better than watching them drive home drunk. You can also ask a few guests to stay sober in the event an emergency occurs. After all, a sedan can hold up to three passengers, even if they're wearing large costumes. This will ensure everyone has a fun and safe night, especially trick or treaters who want to enjoy their candy in peace.
Pad your furniture and walls
Sparkly costumes and delicious drinks make for a great night, but your furniture may beg to differ. Sparkles and glitter are nearly impossible to get out of fabric couches and a single spill could ruin your new rug. Before you invite over ghoulish guests, be sure to protect your furniture with covers and liners to prevent a nasty — and expensive — accident.
Clumsy guests might also treat your furniture and walls a little harshly. It's not uncommon for a new friend to scrape your hardwood floor or bump their chair into the wall. Investing in tennis balls for chair legs seems over-the-top, but it works if you're throwing a sports- or school-themed party. You should also move chairs into rooms with chair rails, like your dining room or kitchen. Your chair rail line will serve two purposes: to protect your walls from chair backs and create a visually appealing space. Even if you prefer your chairs in the living room, moving these items for one night will protect your walls for years to come.
Keep a watchful eye on pets
Between dastardly decorations and clumsy guests, your curious pet might have trouble staying safe, especially if they're small in stature. While it might be cute to dress your pet up in a themed costume, it's important that you keep them away from danger.
At the end of the day, your pet's safety should be your top priority. After all, pets love to chew at decorations and candy wrappers, many of which may contain poisonous chocolate. If you're worried that your pet will be injured in any way, keeping them in a closed room or crate might be the best option. While it might seem cruel, this will stop them from getting into trouble or running out the door when a new guest arrives. You can always ease their nerves by turning on some low music in a locked room and using a calming spray.
Have a disaster preparedness plan to keep clean-up to a minimum
No matter how hard you try to keep it clean during the party, your house will still look like a tornado swept through it the morning after. But while hundreds of volunteers are deployed to help disaster recovery relief efforts, you might be left alone with dustpan and trash bag in hand.
Establishing a clean-up agenda is one of the best ways to mitigate the 80 million tons of plastic that has accrued in your living room. Start with your tables: between plastic cups, remnants of Halloween costumes, and plastic party beads, your tables will take on the brunt of the trash burden. Plus, cleaning your surfaces first ensures any crumbs will be swept onto the floor so you only have to clean it once.
Grab the cups, plates, and bowls holding last night's leftovers next. Of course, a dishwasher makes this part of cleaning up easy. Hand washers, on the other hand, might want to soak sticky dishes for an hour before wetting their sponge. This can allow you to work on other chores as the sudsy water loosens the grime from your ceramic plates.
Above all else, don't forget to clean your bathroom! This high-traffic area will need a good scrubbing to get it back to its pre-party glory. You might also want to ditch your toothbrush if it typically sits on the sink. With so many people entering the bathroom, all sorts of bacteria can end up on this necessary tool. Even though plaque turns into tartar within 72 hours, you should replace old toothbrushes regularly to receive the best results. Be sure to bleach the toilet and sink and be sure to give the bathroom floor a thorough mopping. There's nothing worse than stepping on something wet or sticky in the bathroom.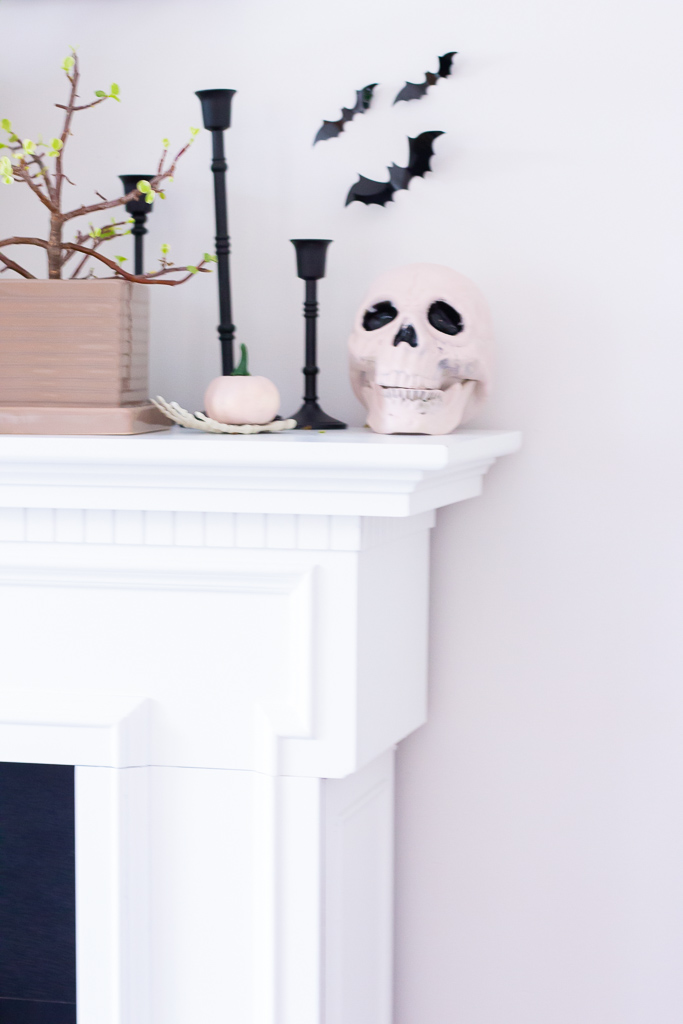 PIN IT!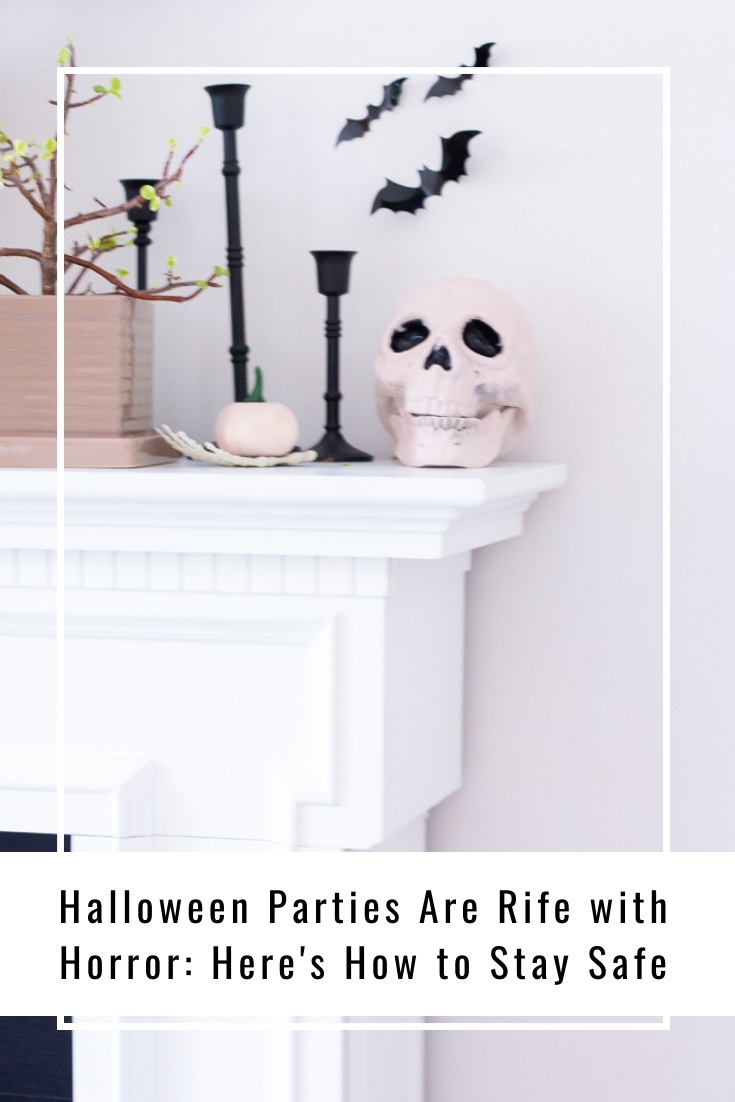 Are you ready to host your Halloween party? Rely on these top tips to keep your house, guests, and furry friends safe.
Be sure to subscribe to my blog for an update when a new post is live!
Let's connect!