I recently shared a little video on Facebook of my daughter eating vegetable rice. If you saw the video, then you would see how much she loved it. I thought it would be an excellent idea to share the recipe with you. This easy vegetable rice recipe is low in sodium which makes it a perfect for your baby.
Baby Food Recipes: Easy Vegetable Rice Recipe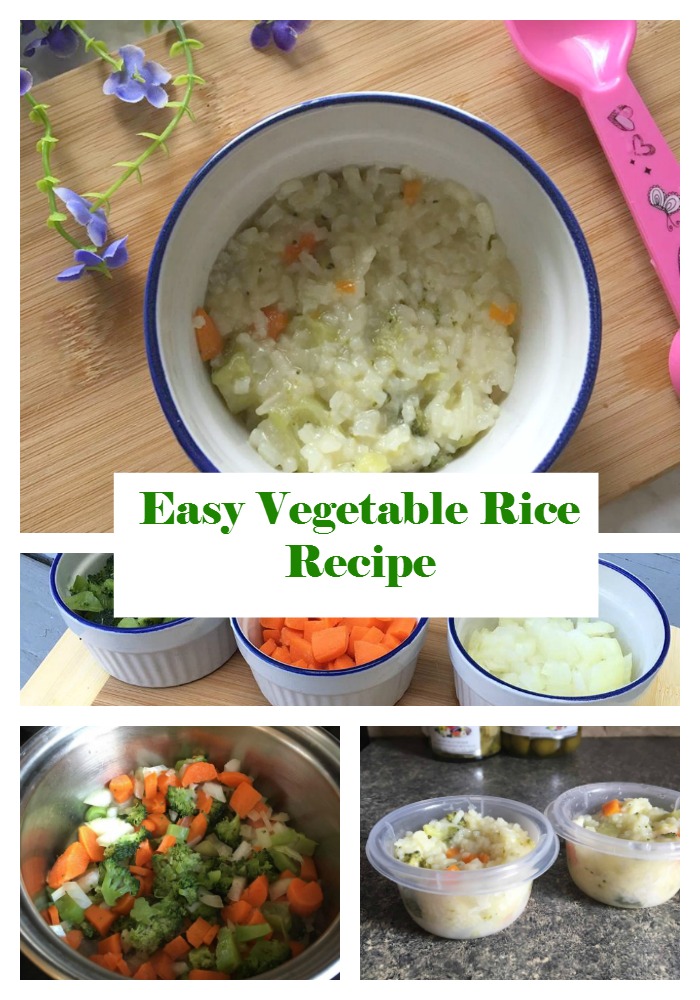 Ingredients:
1/2 cup Of finely diced Broccoli
One carrot finely diced
1/2 cup Of finely diced onions
One teaspoon of sesame oil (or olive oil)
1 cup fully cooked rice
2 cups of water
One teaspoon of salt for taste (optional)
Directions:
Add two cups of water to your fully cooked rice.
In a separate pan add your sesame oil and stir in your vegetables for about 1 minute (to coat in the oil).
Pour the vegetables over the rice, stir and cook on medium heat for 15 min.
Lower the heat and let simmer for 10 minutes.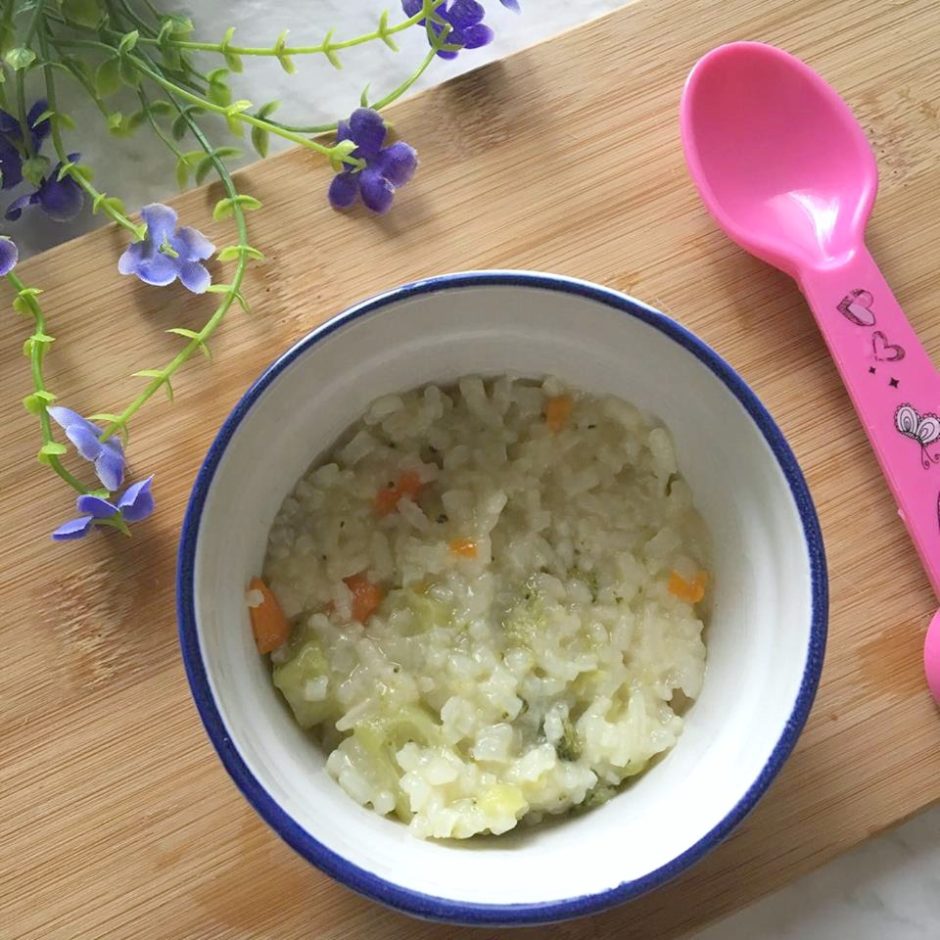 Let cool before serving. My daughter gave me the stink eye because she woke up hungry and the food wasn't cooled down enough for me to feed her.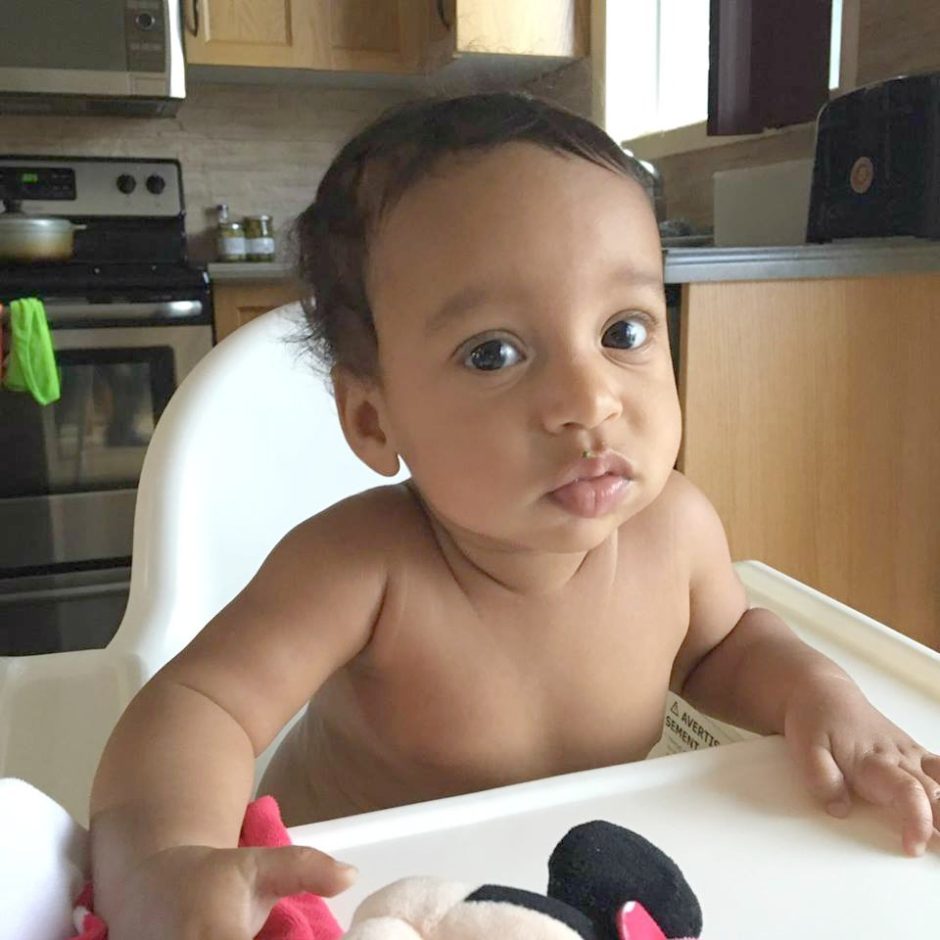 I made enough for five meals. You can freeze it and serve it throughout the week. My daughter loved this meal.  I plan on making this easy vegetable rice recipe in the future.
This recipe is easy to make, and I bet your little one will love it. My eight years old son wasn't a fan. Something about "adding chicken" to the rice for it to "taste better"- the little brat! But that's not a bad idea! Maybe next time I make this recipe I will add some chicken to it. The Little Lady does LOVE her chicken!
Do you have a baby that will be starting solids soon? Check out my post on the 5 Reasons To Make Your Own Baby Food. 
Subscribe to my blog for more recipes and tips.
Let's connect!