Full disclosure, I'm not a heavy drinker. In fact, the last time I had anything stronger than a wine cooler I ended up with a massive headache and the strong urge for a long nap. Nonetheless, there are days when I just NEED a drink (usually after watching Tipsy Bartender on YouTube). Other than a few wine bottles that were gifted to us and a bottle of Grand Marnier, we have no hard liquor in our home. So when this company wanted to send me a sample bottle of their Chic Choc Spiced Rum,  my first reaction was HECK yea! Send me all the alcohol! My second reaction was trying to figure out what cocktail to try first. So many delicious cocktails to try! I ended up making 2 easy rum cocktails recipe using this spiced rum. Check it out and let me know what you think!
Easy Rum Cocktails For When You Just Need A Drink!
This post is in collaboration with Chic Choc Spiced Rum. I was sent a free bottle for review purposes. * 21+ (18 in QC). Please drink responsibly.
Classic Rum and Coke
The first cocktail that I wanted to try was the classic Rum & Coke.
You need 5 oz of Cola, 1 oz of Chic Choc Spiced Rum, ice, and lime wedges. Pour everything into a glass, stir the mixture and enjoy!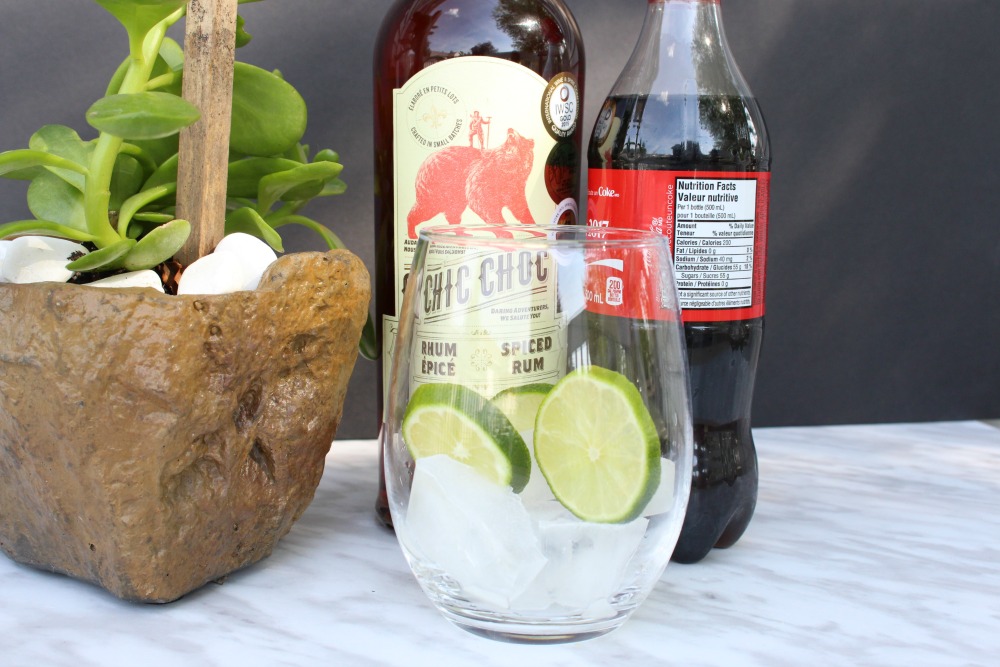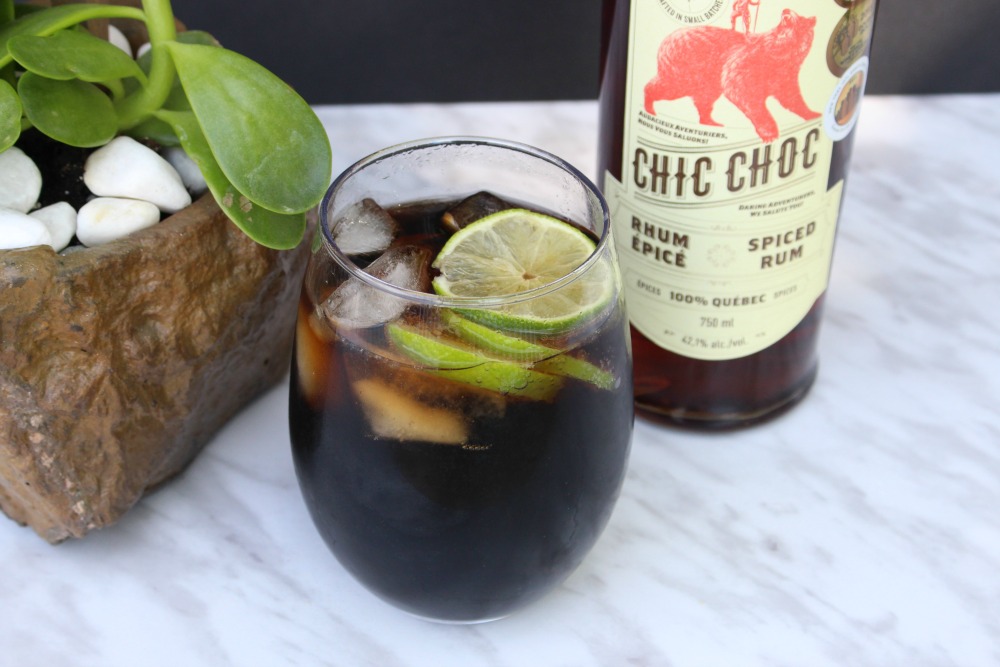 Mai Tai
This cocktail recipe was so easy. I was sent coupon codes to get a free bottle of Mott's Mr & Mrs T Mai Tai Mix (thank you chickadvisory).
You need ice, 45 ML of Chic Choc Spiced Rum, and 135 ML of Mott's Mr & Mrs T Mai Tai Mix.  Add ice chip, the Mai Tai Mix and the rum in a cocktail glass and voila!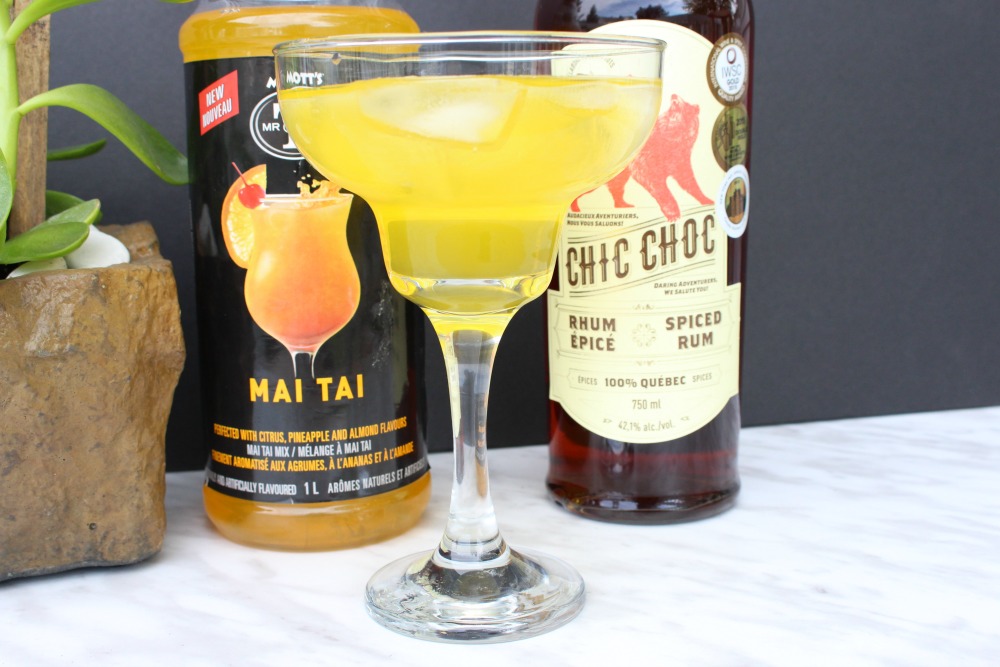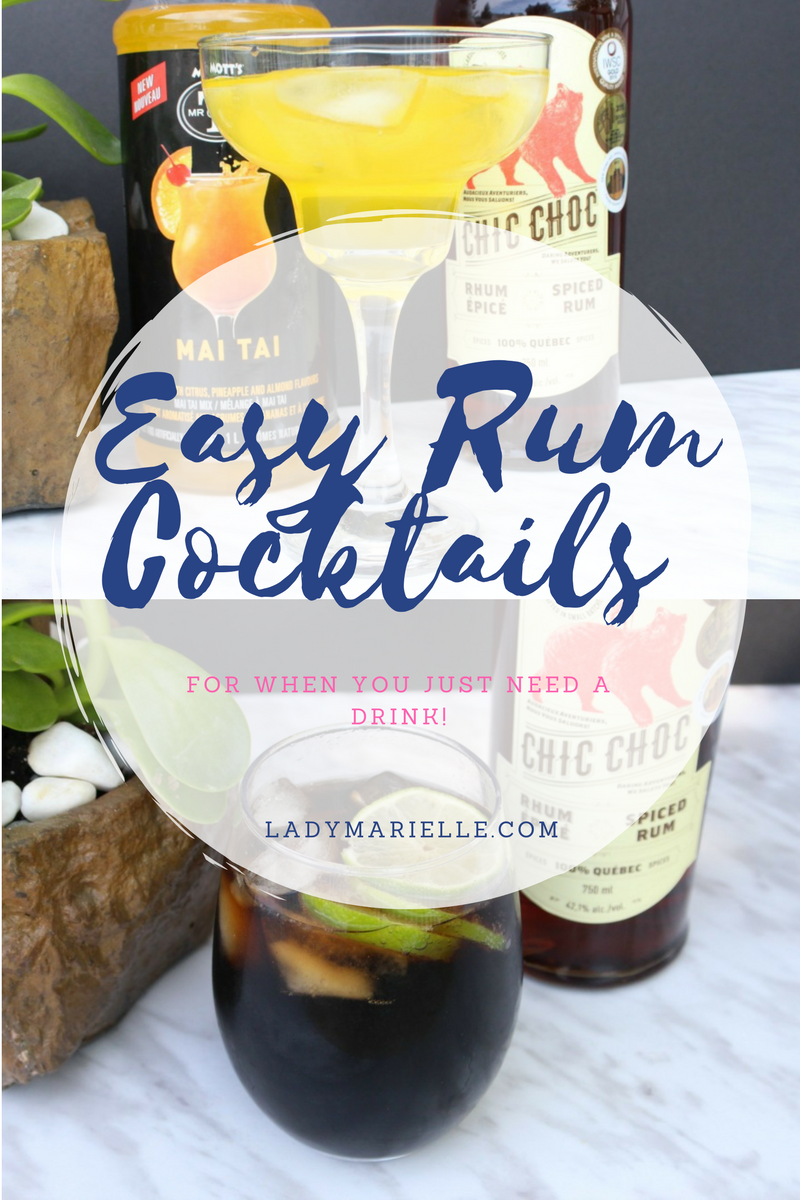 About Chic Choc Spice Rum
The unique Chic Choc Spiced rum, made in Canada, is produced with six indigenous spices, creating a fresh take on rum that features a spicy bouquet with nuances of sugar cane and cinnamon, complemented by a subtle peppery tone.
You can get a bottle of this spiced rum at your local SAQ (Quebec liquor store) for $34.25.  It also makes for a really nice gift for your drinking friends.
For more information and inquiries on where to purchase this deliciousness, visit Chic Choc online.
The next time you binge watch Tipsy Bartender and feel the urge to try all his recipes, give these two easy rum cocktails a try.
Do you have a favorite rum cocktail that I should try? Love to hear from you.
Be sure to subscribe to my blog for an update when a new post is live!
Let's connect!