Fried rice is one of our favorite meals here. My sister is the one that usually makes it. She makes it so well!
This recipe is simple to make because there is no meat. Just rice and veggies and a special ingredient. Keep reading to learn how to make this easy fried rice recipe.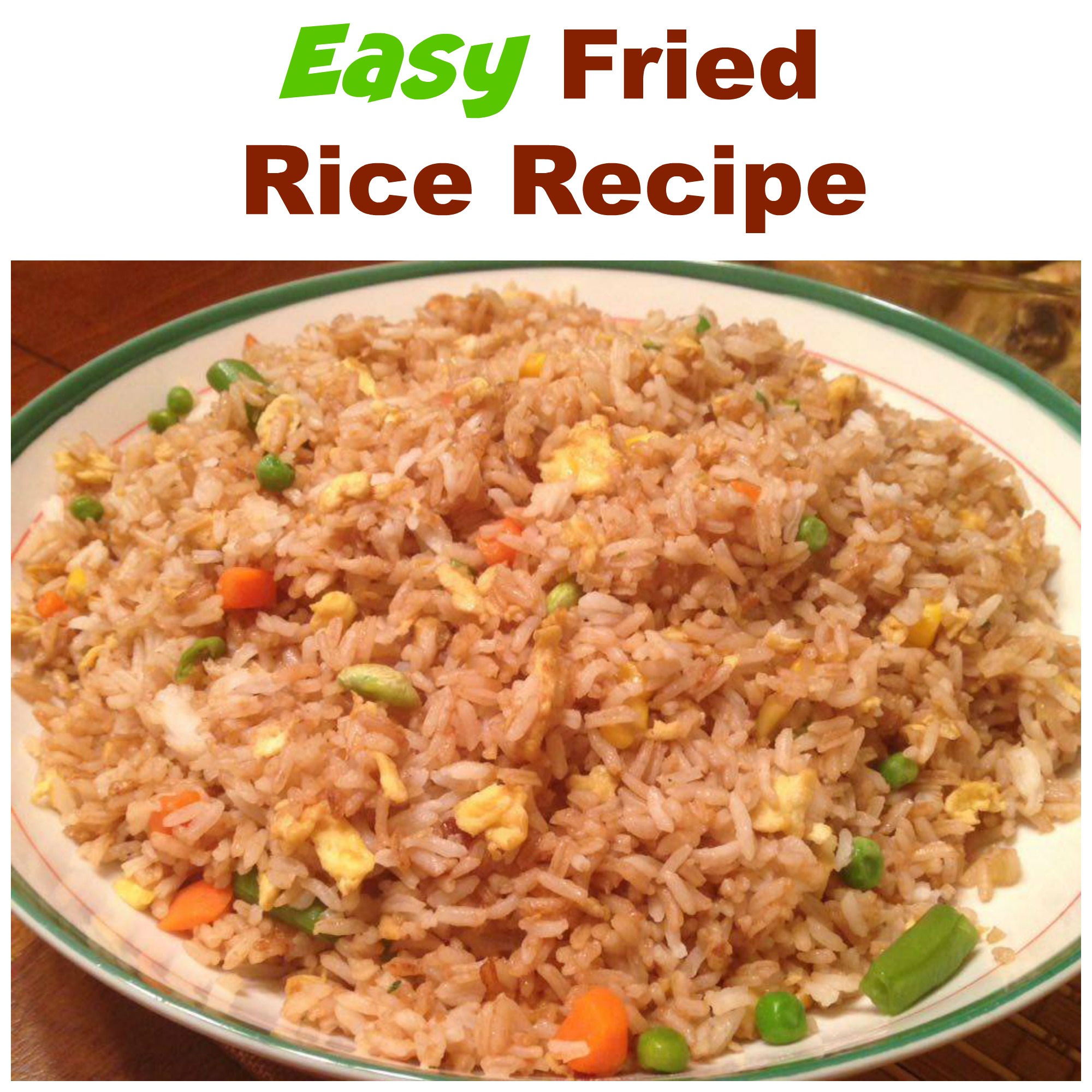 When we make fried rice, it's usually a last minute meal idea. Which means the rice isn't always from the day before. We do try to make it ahead of time though (when we can). Either way, it always comes out yummy! We usually pair this with some side dishes such as yummy chicken wings using VH honey garlic sauce.
Fried rice is so much more fun to make if you have a wok. Which is why I've added that to my wish list of things I want in my kitchen.
Ingredients:
Cooked rice- about 4 cups
4 eggs
1 cup of Frozen vegetables
1 package of Suwong fried rice mix (follow the direction for water amount)
Oyster flavored sauce
2 tablespoon Soya sauce
vegetable oil
Half of a small onion (diced small)
Directions:
In a large frying pan or a wok heat up some vegetable oils (about 2 tablespoon).
Add the diced onions and cook for a few minutes (until a little brown).
Pour in your scrambled eggs
Add your mixed vegetables
Add the oyster sauce and stir well
Add the Soya sauce and stir.
Then pour over your fried rice mixture (as directed in the package).
Add your cooked rice and keep stirring until everything is well mixed
Enjoy
This is how we eat when my sister cooks! I love that girl!!!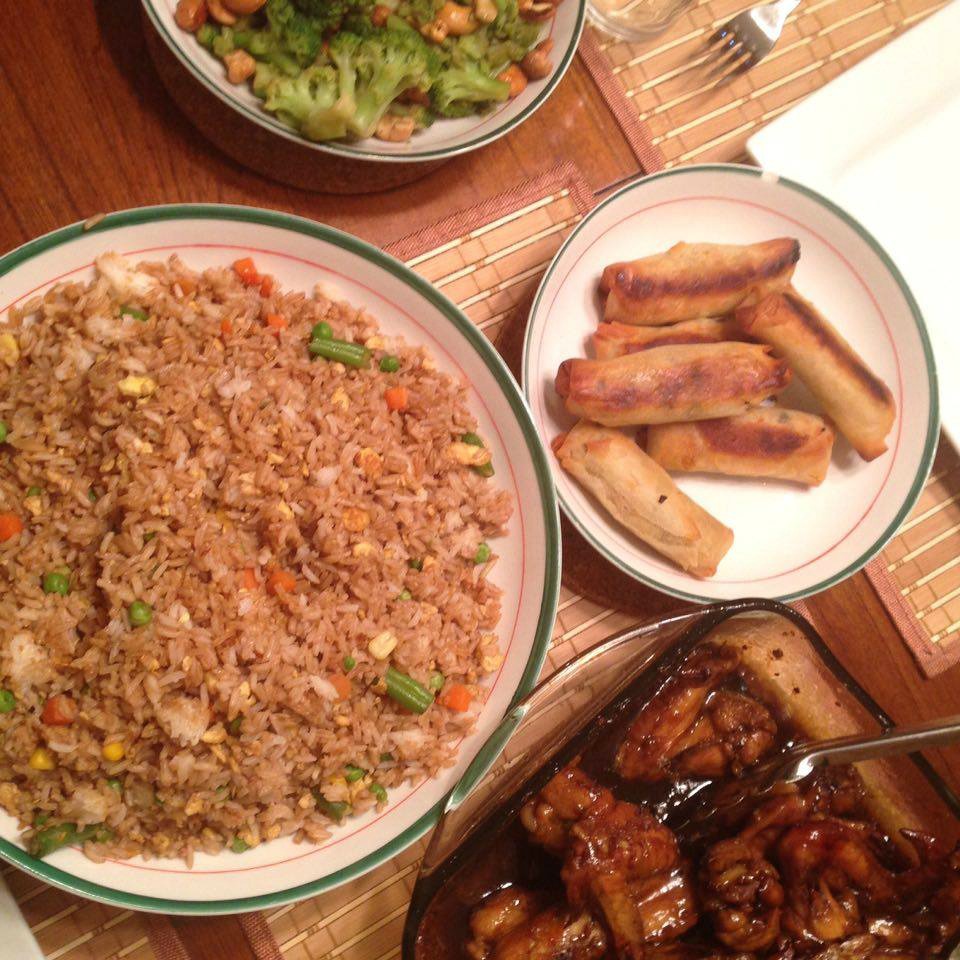 Hope you will try this recipe and if you do let me know how it turns out! Be sure to subscribe to my blog for more yummy recipes.