For the little man I went all out and even made some of my very own Minecraft (green) garlands! It was easy and a fun addition to the all green themed party! I initially got the idea for the diy tissue garlands from a blogger. Thanks to Pinterest (yes, I have a thing for that site…don't judge me), I was able to find a post that explains how to make some garlands.
What's a party without some diy tissue garlands?
The fun thing about tissue garlands, they make really great decorations. After looking at all the cute ideas on Pinterest I feel like adding some to my bedroom!!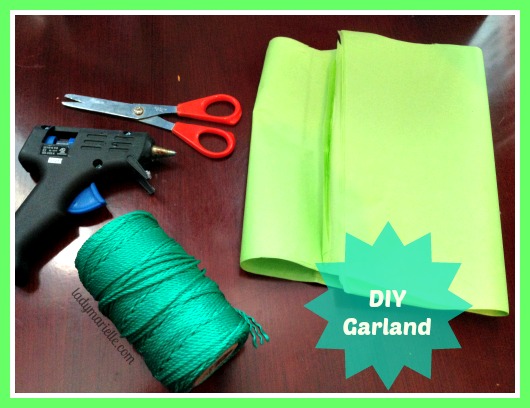 I'm not the best at giving out instructions so I will name the list of items you need to make your very own tissue garlands for pretty much any occasions and add a link to where I got my instructions from!
For this DIY you will need some tissue paper and some string or tape and a pair of scissors  I use my hot glue gun to hold it all up!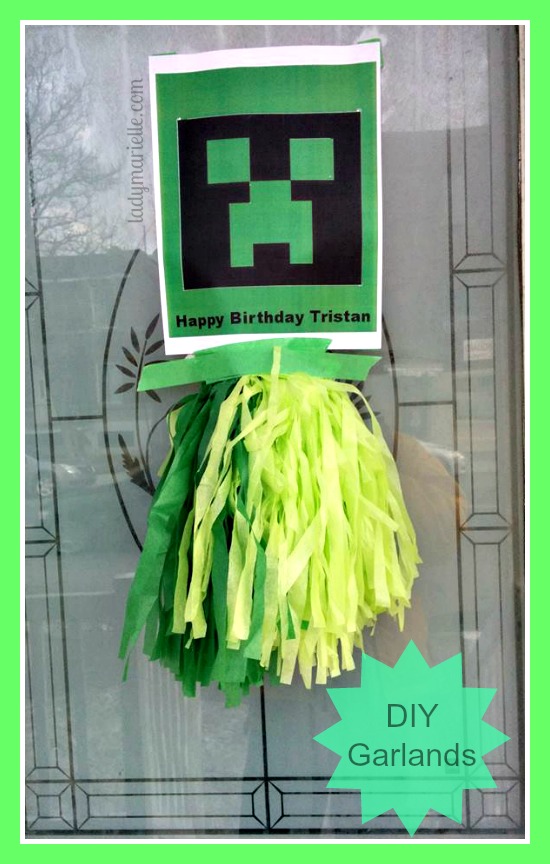 What do you guys think of this easy diy? Next time you are having a party try adding some tissue garlands to make the decor even more awesome!
Be sure to follow my blog for more easy diys!