This is a sponsored conversation written by me on behalf of Cricut. The opinions and text are all mine.
I've always loved doing crafts and 0wning a Cricut machine has been a dream of mine for as long as I can remember! It's been a little over four months since I started using the Cricut Explore Air 2, and I love it! Below are my top 5 reasons why I love my Cricut Explore Air 2 as well as this super simple DIY colorful garland.
DIY Colorful Garland and 5 Reasons Why I love my Cricut Explore Air 2
1. Easy to use
Using the Cricut Explore Air 2 might seem a little bit overwhelming at first, but it is not. Once you try your first project, you will not want to stop! The Cricut Explore Air 2 is very user-friendly and makes creating projects ith my toddler super fun!
2. Can cut through more than 100 of materials
So far, I've had the chance to cut cardstock, glitter cardstock, vinyl, and iron-on vinyl! The Cricut Explore Air 2 can cut through more than 100 different materials, including leather, craft foam, felt, chipboard, and many many more!
3. Design Space
I love crafting, but I'm not great at coming up with my own designs. Which is why I love having access to Design Space! There are so many different projects that you can replicate thanks to the Design Space membership (you can sign up for a membership here). You can easily edit projects to make them your own as I did for my colorful garland. For my last two diys, I was able to find my ideas on Design Space. I love how my Christmas themed throw pillow turned out!
4. You can create personalized gifts
I'm a huge fan of personalized gifts, and the Cricut Explore Air 2 makes this super easy with all the fun, customized projects. I made some DIY personalized ornaments for the kids using some Premium Vinyl.
5. You don't need a fancy computer to use it.
When I first heard of about the Cricut Explore Air 2, I thought that I needed to have an expensive computer to use it. I use my laptop to create my projects, but you can connect to Design Space using iOS, Android, Windows, and Mac devices.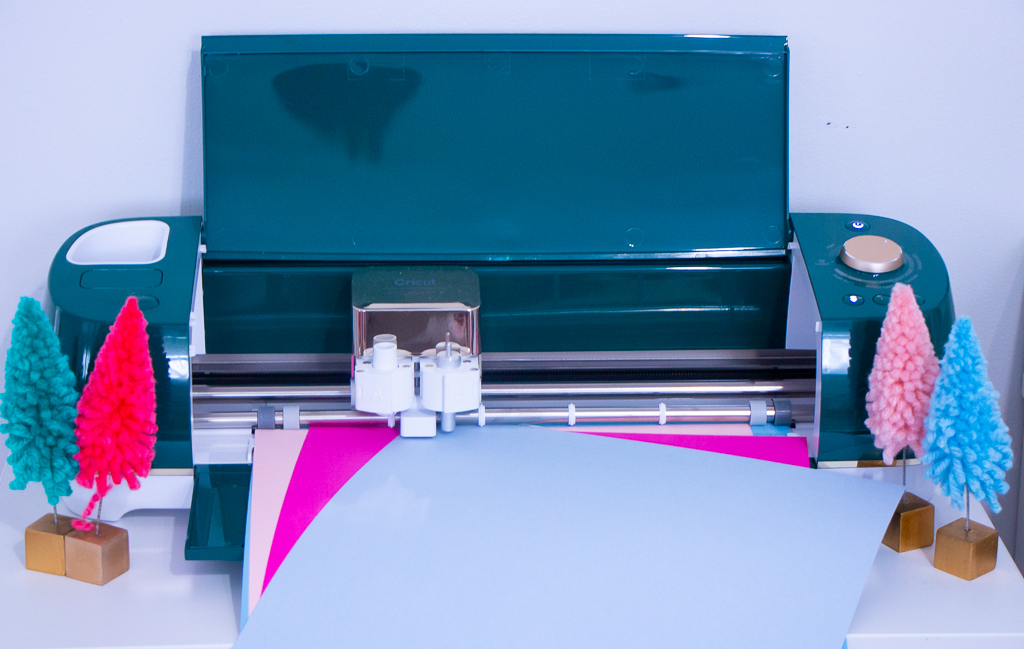 DIY Colorful Garland
What you will need for the colorful garland
Pick three different color cardstocks
Three sheets per color cardstocks
Cricut Explore Air 2 (The Emerald Green can be purchased at Walmart exclusively)
Access to Cricut Design Space
Twine
Wirecutter tool
Hot glue gun and glue sticks
Wood skewer (7)
Tiny white pompoms for the top of the trees (optional)
Steps
For this project, I followed the instructions that are provided for the Christmas Tree Circles tutorial that I found on Design Space.
Once the Christmas tree circles were all layered through the wooden skewers, I use a little bit of hot glue at the bottom of each tree to make sure the circles didn't slide down.
Use a wire cutter tool to cut the excess skewer.
Use the twine to make a garland.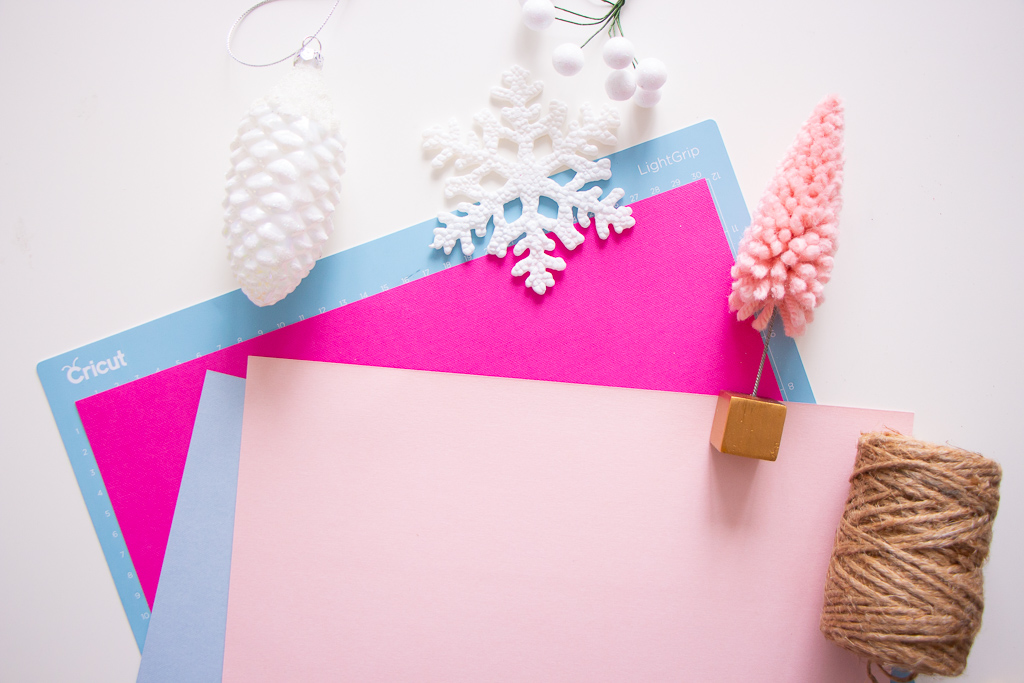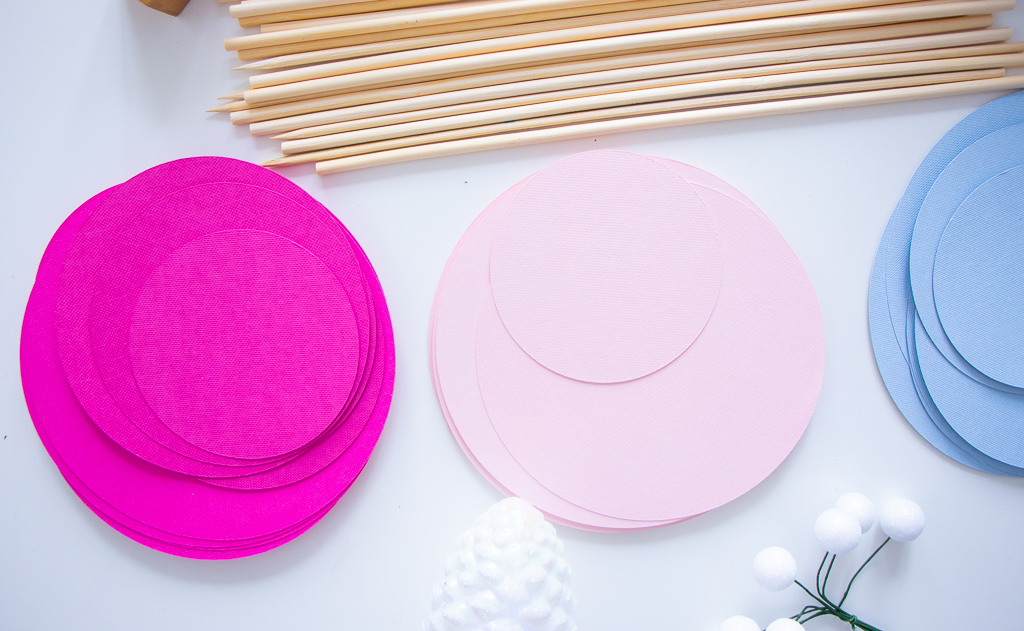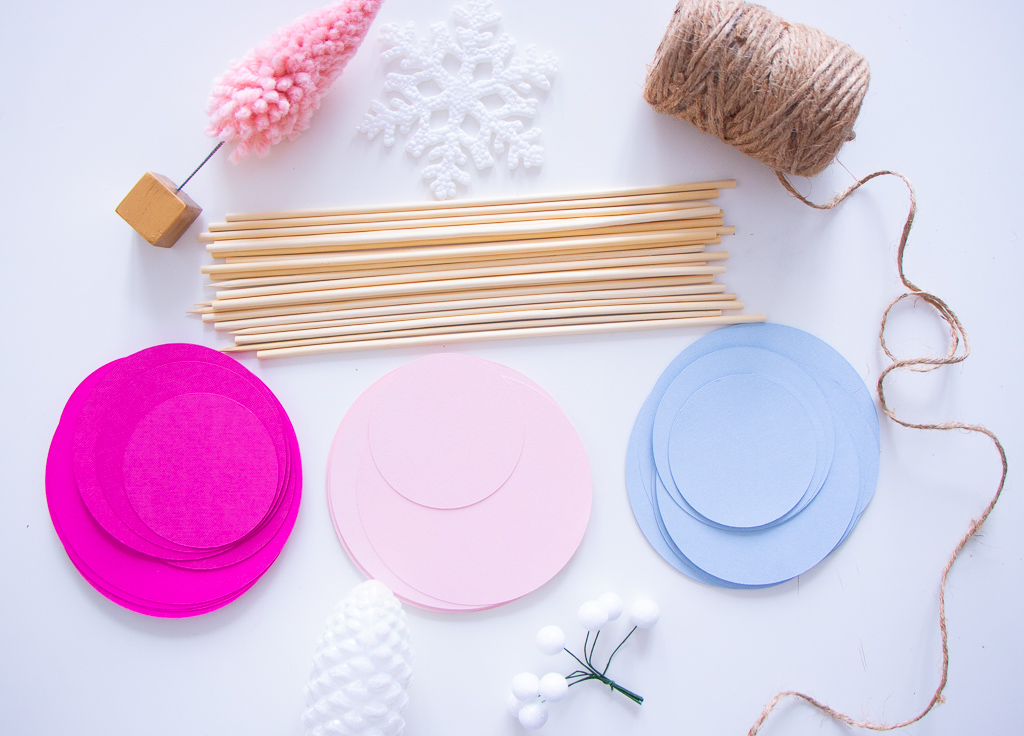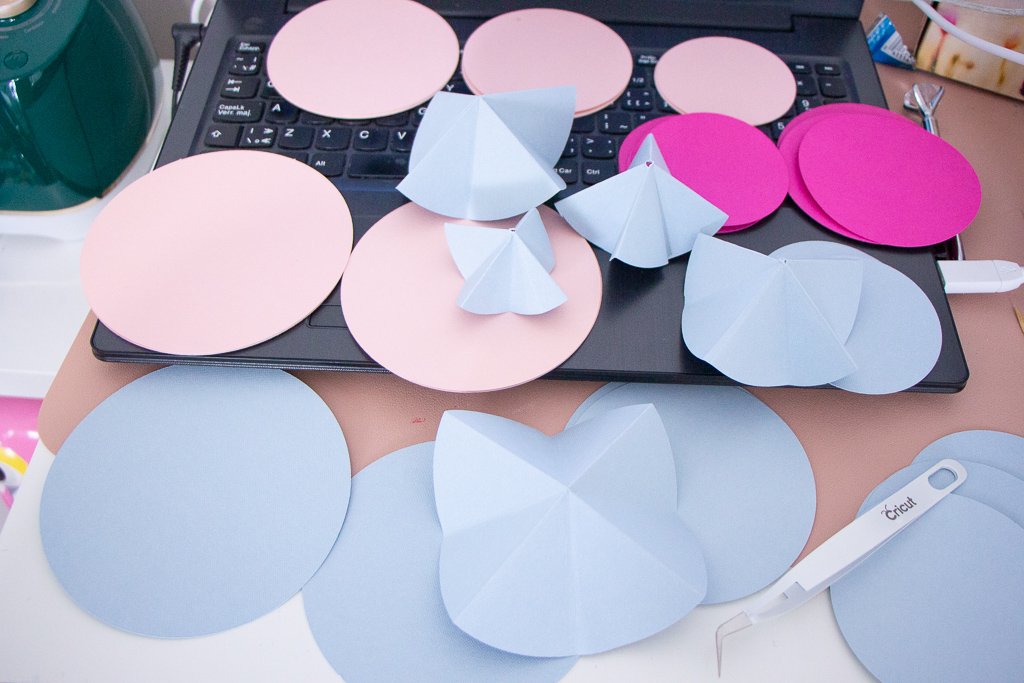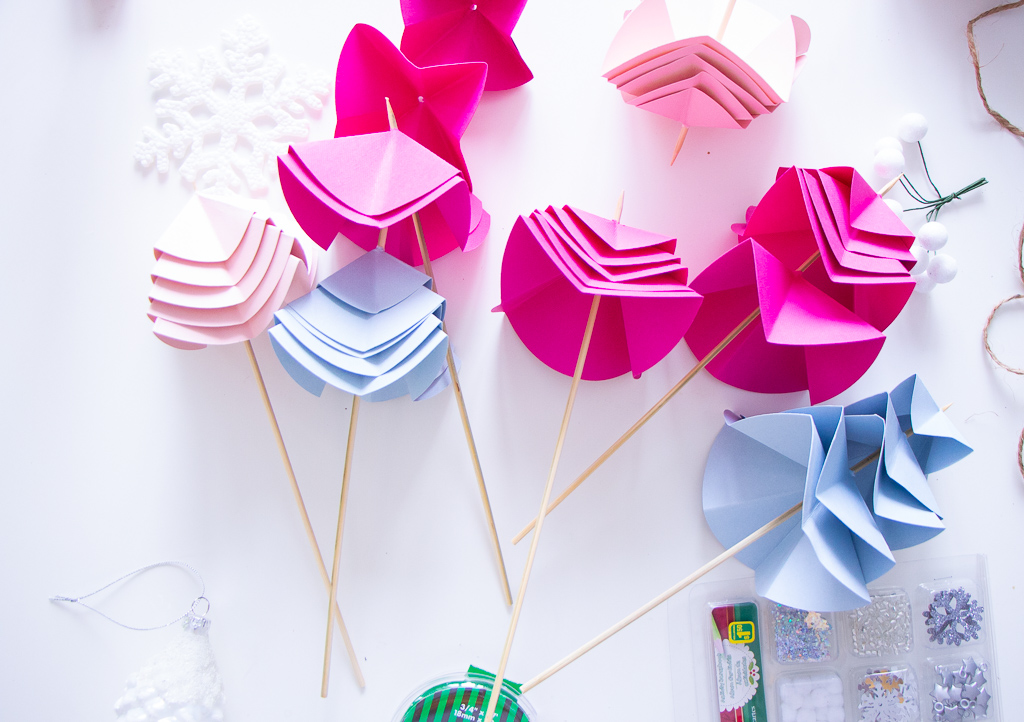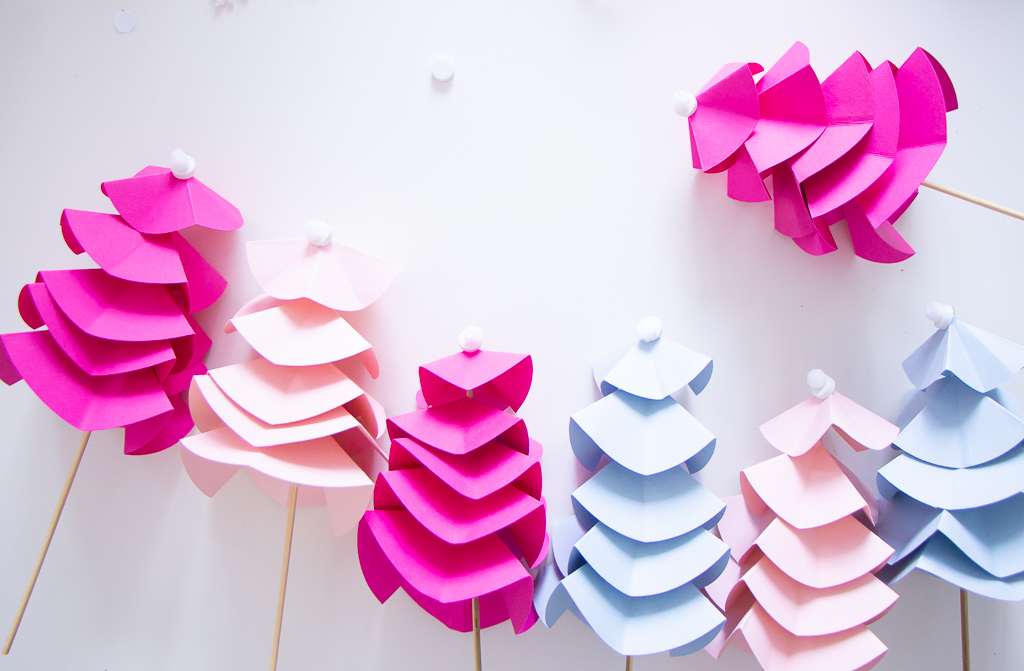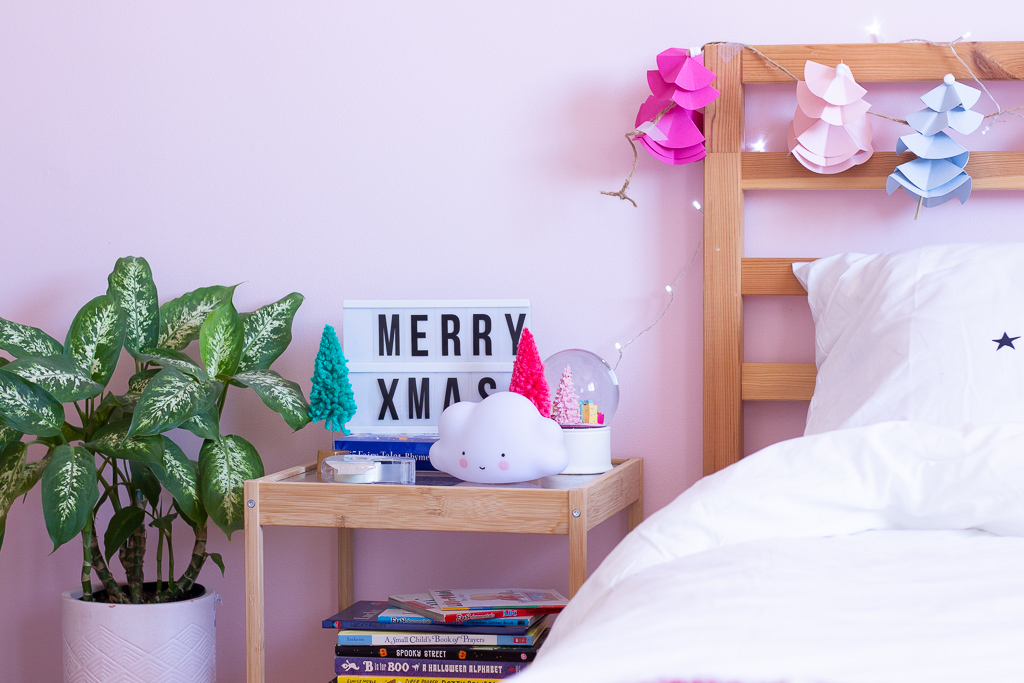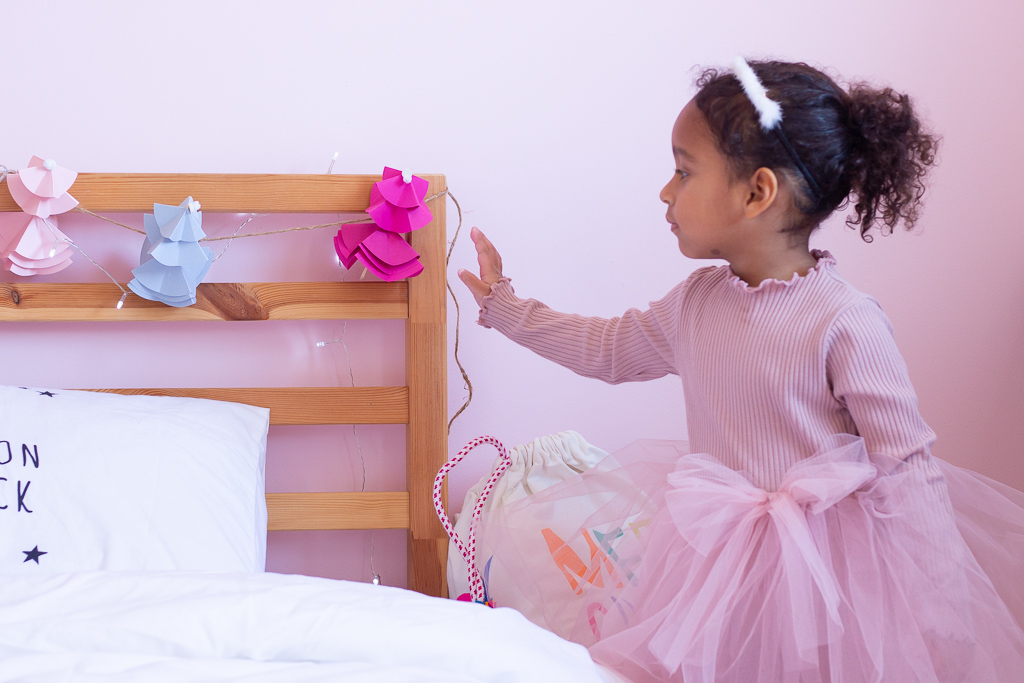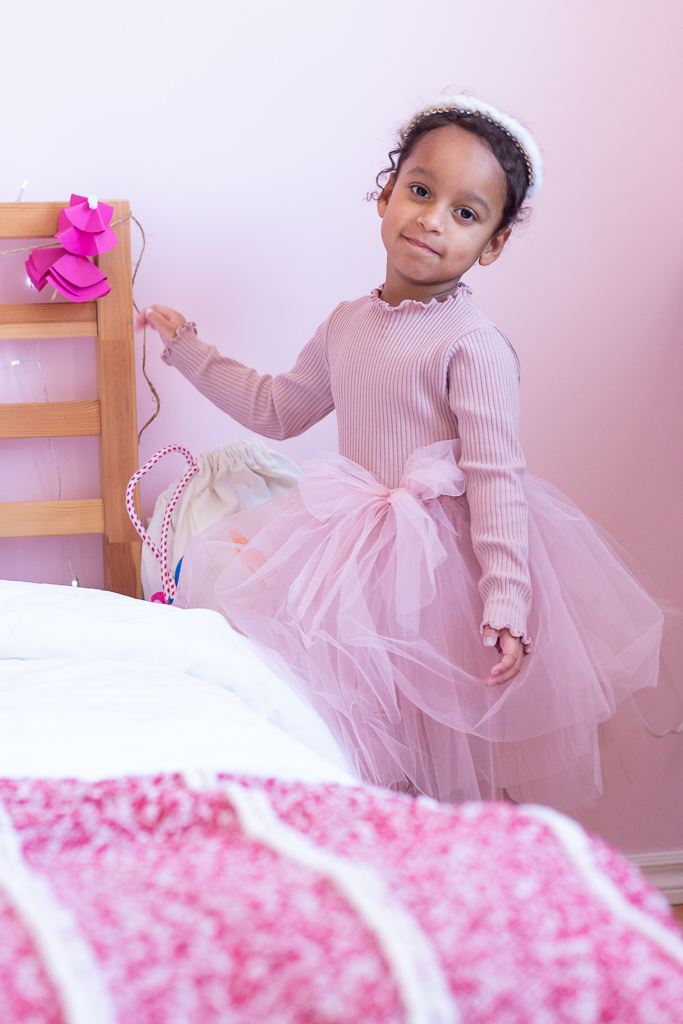 PIN IT!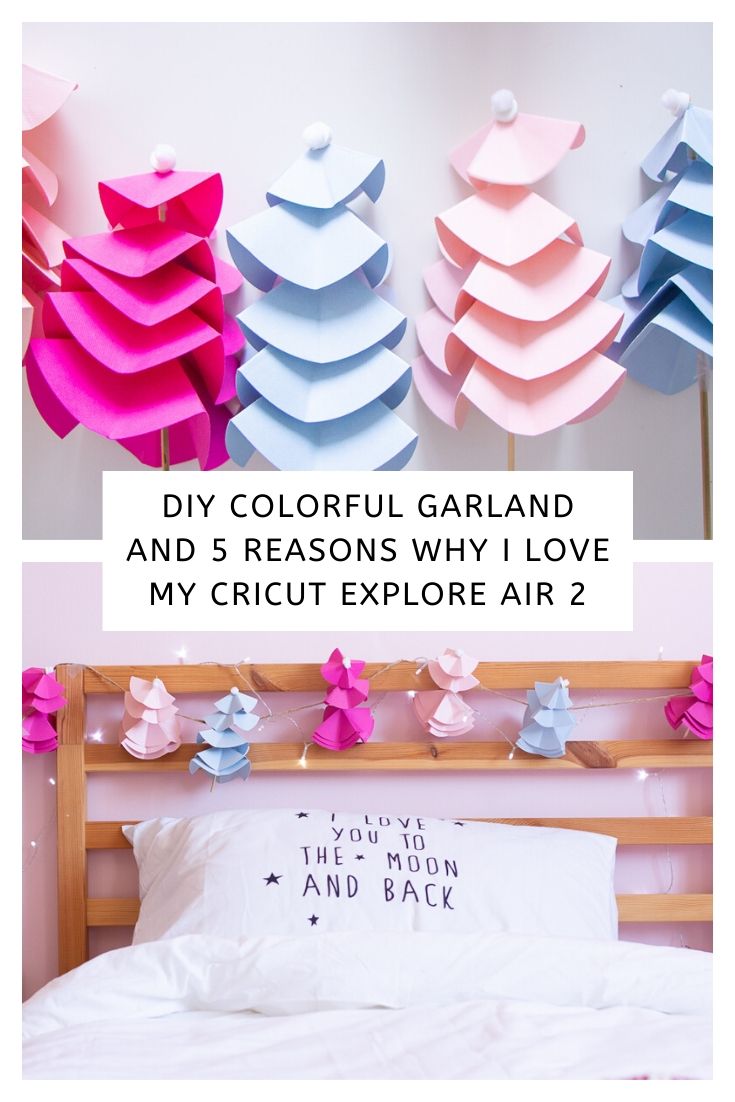 The crafts and projects that you can create using the Cricut Explore Air 2 are endless! I'm already thinking up ideas for fun spring-related crafts that I can do with my daughter.
Do you have a Cricut machine? What's your favorite part about it?
Be sure to subscribe to my blog for an update when a new post is live!
Let's connect!