As an avid gardener, I'm constantly on the lookout for tools that make my job easier and more enjoyable. Recently, I got my hands on the WORX 20V 4″ Cordless Shear & Shrubber Trimmer, and I must say, it has quickly become one of my go-to tools for all my trimming and shrubbery needs. I'll share my experience with this powerful and versatile tool in this review.
A Gardener's Best Friend: My Review of the WORX 20V 4″ Cordless Shear & Shrubber Trimmer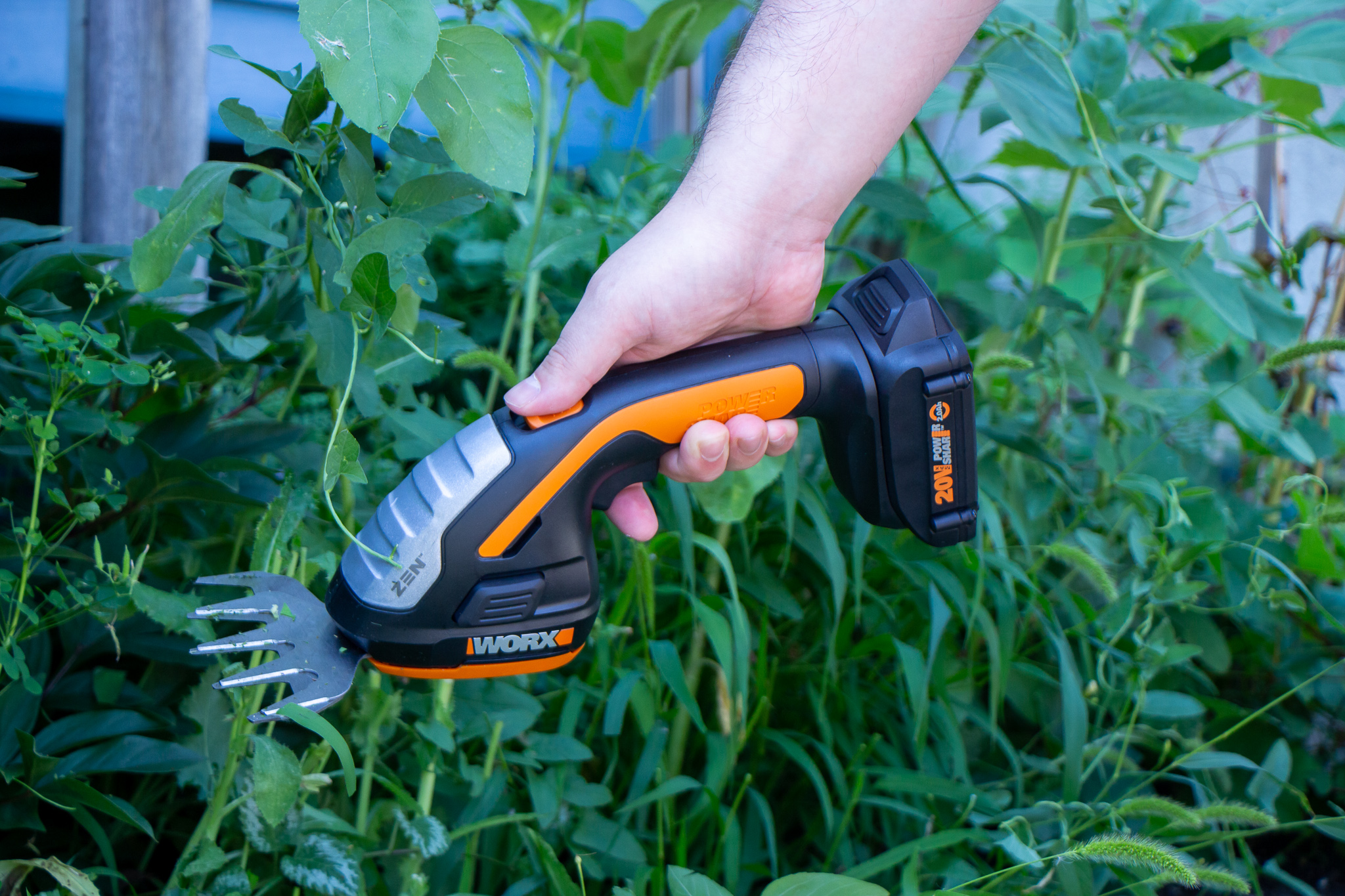 Design and Build Quality
Right out of the box, I was impressed with the ergonomic design and solid build quality of the WORX 20V Shear and Shrubber. The lightweight construction and comfortable grip make it easy to maneuver and handle for extended periods without straining my arms. The blades are sharp and sturdy, ensuring precise cuts every time.
Performance
When it comes to performance, this tool truly shines. The 4″ shear attachment is perfect for trimming grass, shaping hedges, and tidying up small plants. It effortlessly slices through thick foliage, giving clean and neat results. Switching to the 8″ shrubber attachment is a breeze, and it allows me to tackle larger shrubs and bushes with ease. The dual-action blades provide a smooth cutting motion, reducing vibration and making the task much more comfortable.
Battery Life
One of the standout features of the WORX 20V Shear and Shrubber is its impressive battery life. With a fully charged 20V battery, I was able to work continuously for a substantial amount of time without needing a recharge. This is a significant advantage, especially for larger gardening projects, as it eliminates the hassle of constantly stopping to swap batteries. I've talked about the 20V battery here.
Versatility and Convenience
What I love most about this tool is its versatility. The interchangeable blades make it suitable for a wide range of tasks, allowing me to tackle different trimming and shrubbery jobs without needing multiple tools. The compact size and cordless design offer unparalleled convenience, making it easy to maneuver around tight corners and reach areas that would be difficult with bulkier tools.
The WORX 20V 4″ Shear and 8″ Shrubber has proven to be a must-have tool. Its outstanding performance, excellent battery life, and versatile design make it a gardener's best friend. Whether you're a professional landscaper or a hobbyist gardener like myself, I highly recommend this tool for all your trimming and shrubbery needs. It's a reliable and efficient companion that will save you time and effort while delivering exceptional results.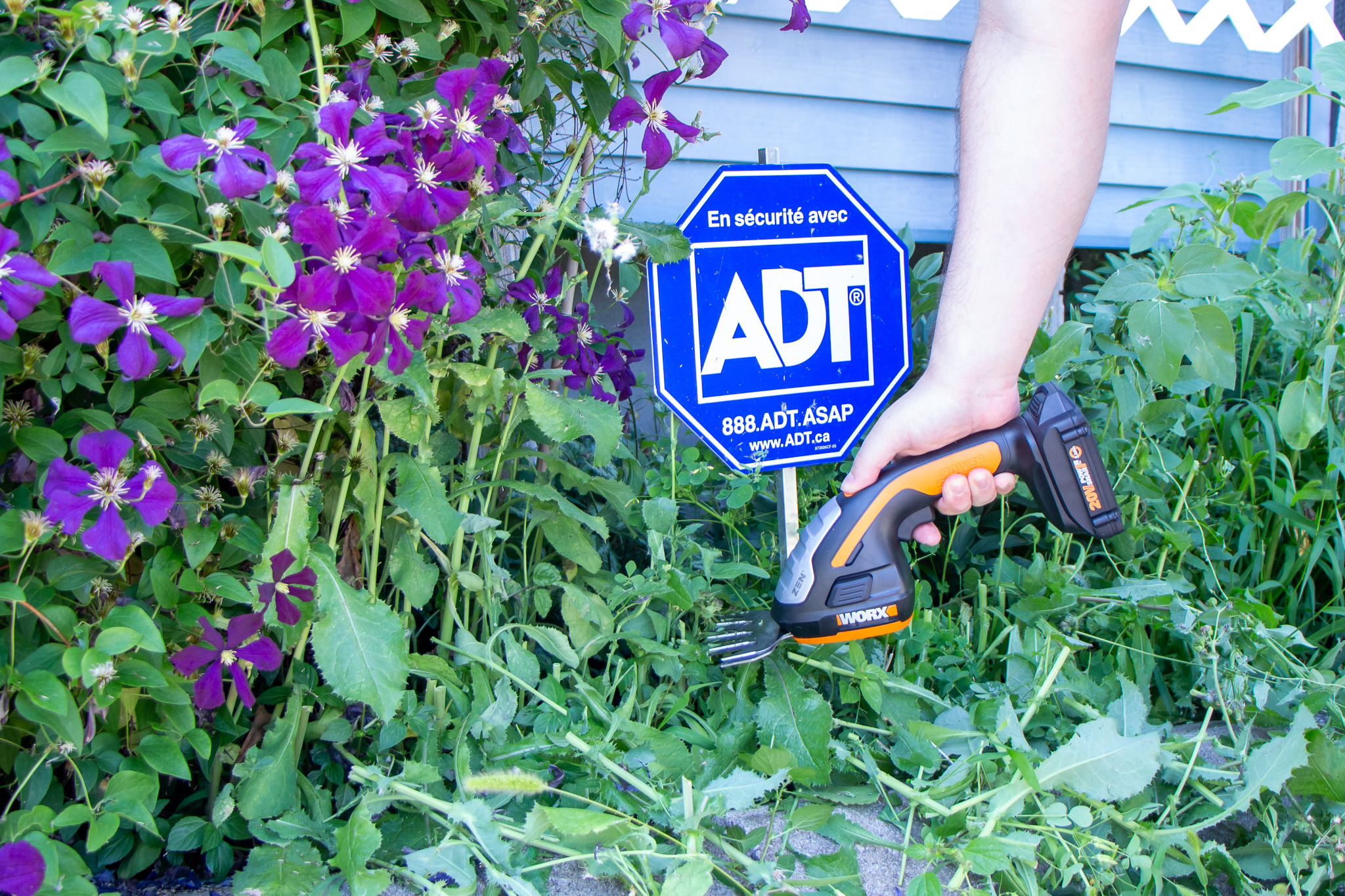 DETAILS
WORX 20V Power Share Garden Shear Shrubber for quick and easy trimming.
Dual-action blades for clean professional trimming.
Overmold soft-grip handle for comfort and control.
Includes 4 in. Grass Shear blade and an 8 in. Shrubbery blade. Optional pole extension is available.
Sheath guard protection for additional safety during storage.
Same Battery, Expandable Power. The same battery powers over 75+ 20V, 40V, and 80V lifestyle, garden, and power tools in the Power Share™ family.
Looking to add this tool to your gardening kit? The WORX 20V 4" Shear and 8" Shrubber and other WORX products can be found at shopworx.ca, Canadian Tire, and on Amazon. 
Be sure you are subscribed so that you don't miss a thing!
Let's connect!
TikTok | Facebook | Instagram | Pinterest | Youtube | Bloglovin