It's been a minute since I've done a review! I recently had the pleasure of adding the WORX 20V Compact Cube Vacuum to my cleaning arsenal, and I must say it has exceeded all my expectations. This compact powerhouse has truly revolutionized the way for tidy spaces. Check out my full review below!
A Game-Changer for Tidy Spaces: The WORX 20V Compact Cube Vacuum Review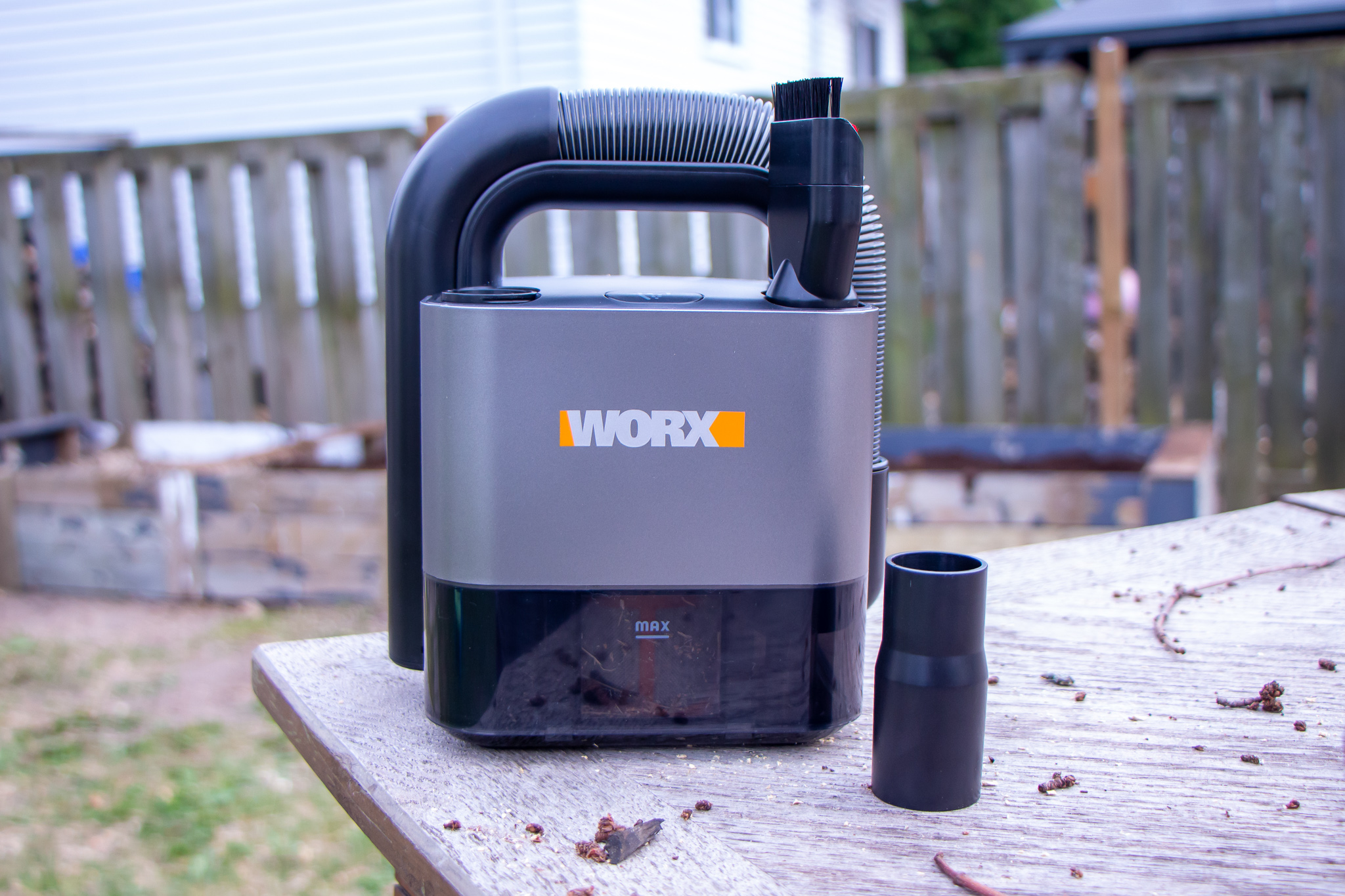 *This review is based on my personal experience with the WORX 20V Compact Cube Vacuum and may vary depending on individual preferences and usage.
Compact
I think one of my favorite features about the WORX 20V Compact Cube Vacuum is its convenience and portability. It is compact size and lightweight design makes it incredibly easy to maneuver around tight corners, under furniture, and even on stairs, and of course, perfect for cars! I tested it in Uncle Rene's car over the weekend. Gone are the days of struggling with a bulky vacuum cleaner! The WORX 20V Compact Cube Vacuum effortlessly glides through my home, effortlessly reaching every nook and cranny.
Despite its compact size, this vacuum delivers outstanding suction power. It effortlessly picks up dirt, dust, and even pet hair, leaving my floors and upholstery looking immaculate. The dual-stage filtration system ensures that the air expelled is clean and fresh, further contributing to a healthier living environment.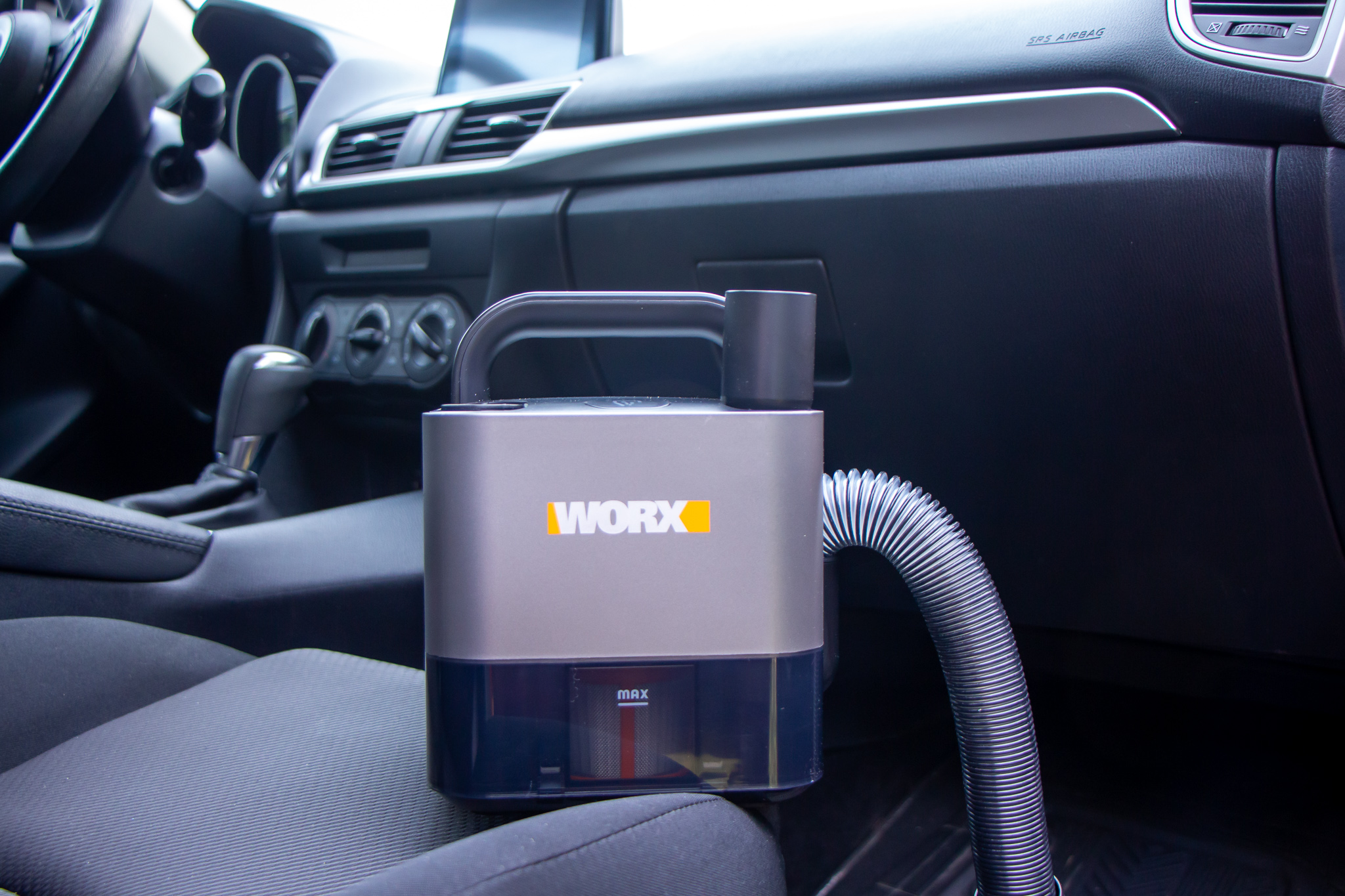 Versatile
One standout feature of the WORX 20V Compact Cube Vacuum is its versatility. It comes with a variety of attachments that make it suitable for a range of cleaning tasks. The crevice tool and dusting brush attachments have proven especially useful in reaching tight spots and delicate surfaces with ease. I plan on using it in the plant room, but of course, hubby is welcome to it any time!
20V Power Share 2.0Ah Battery (WA3525)
Another aspect that sets this vacuum apart is its battery life. The 20V Power Share 2.0Ah Battery (WA3525) provides long-lasting power, allowing me to clean multiple rooms on a single charge. The battery also charges relatively quickly, ensuring that I'm not left waiting for an extended period before I can resume cleaning. The same battery powers over 75+ 20V, 40V, and 80V lifestyle, garden, and power tools in the Power Share™ family
Modern Design
I must commend the sleek and modern design of the WORX 20V Compact Cube Vacuum. Its aesthetically pleasing look adds a touch of sophistication to my cleaning routine, and its compact shape makes it easy to store in small spaces when not in use.
The WORX 20V Compact Cube Vacuum is an absolute game-changer in the realm of cleaning appliances. It's a standout choice for anyone seeking an efficient and hassle-free cleaning experience. I highly recommend this vacuum to anyone in search of a reliable and effective cleaning companion for tidy spaces.
Visit the WORX website to view my as well as other products!
Be sure you are subscribed so that you don't miss a thing!
Let's connect!