Florida will always have a place in my heart. Why? Because that's where I was first introduced to delicious comfort food. I'm talking about fried chicken, macaroni & cheese and my all time favorite,  potato salad. Today, I'm going to be sharing my easy potato salad recipe with you. Enjoy!
Comfort Food: Easy Potato Salad Recipe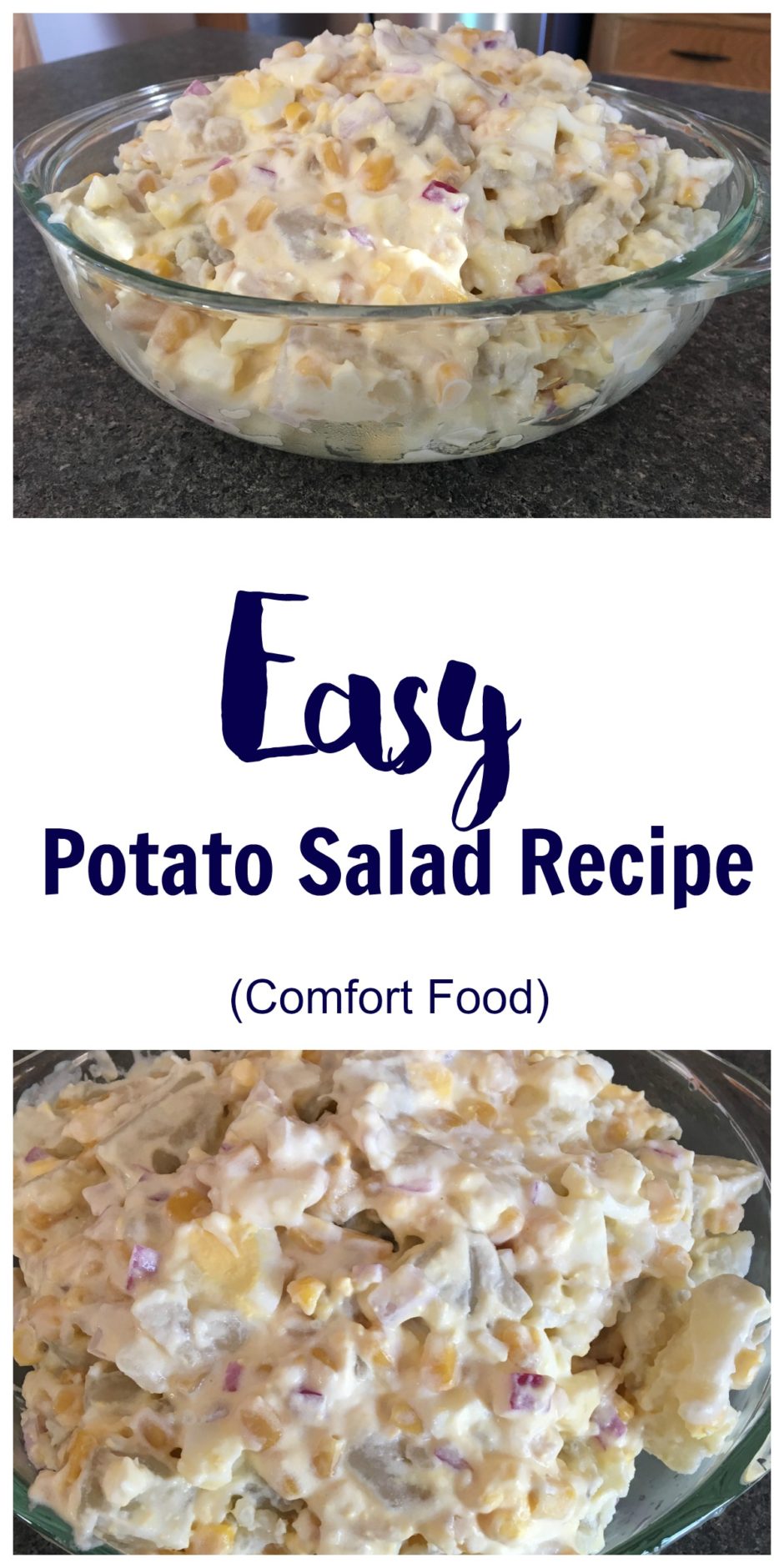 Comfort food is best when shared with people you love.  This potato salad is so good that I always make a little bit extra for leftovers. This recipe feeds 5-6 people and takes less than 30 minutes to prepare.
Ingredients
5-6 potatoes (peeled and diced into small cubes)
1 Can of corn
1 1/2 cup of Mayo
3-4 Eggs (boiled, peeled and cut into small pieces)
1/2 Red Onion (diced)
Directions
In a large pot, add your potatoes (don't forget to seasoned it with some salt) and boil until cooked. While your potatoes are cooking, start prepping your other ingredients.
A little tip that I learned from Demo's grandma is to cut the potatoes into small cubes. By doing this, the potatoes will cook faster.
Bonus tip: Let your potatoes cool down a bit before combining them with your other ingredients.
In a large bowl add your corn, eggs, red onion, and mayo. Mix everything together.
Add your cooled potatoes to your mixture and mix it well using a large spoon.
Chill for 10-15 minutes.
Serve with some delicious ribs and mac & cheese. This recipe will be a HUGE success at your next family dinner and cookouts!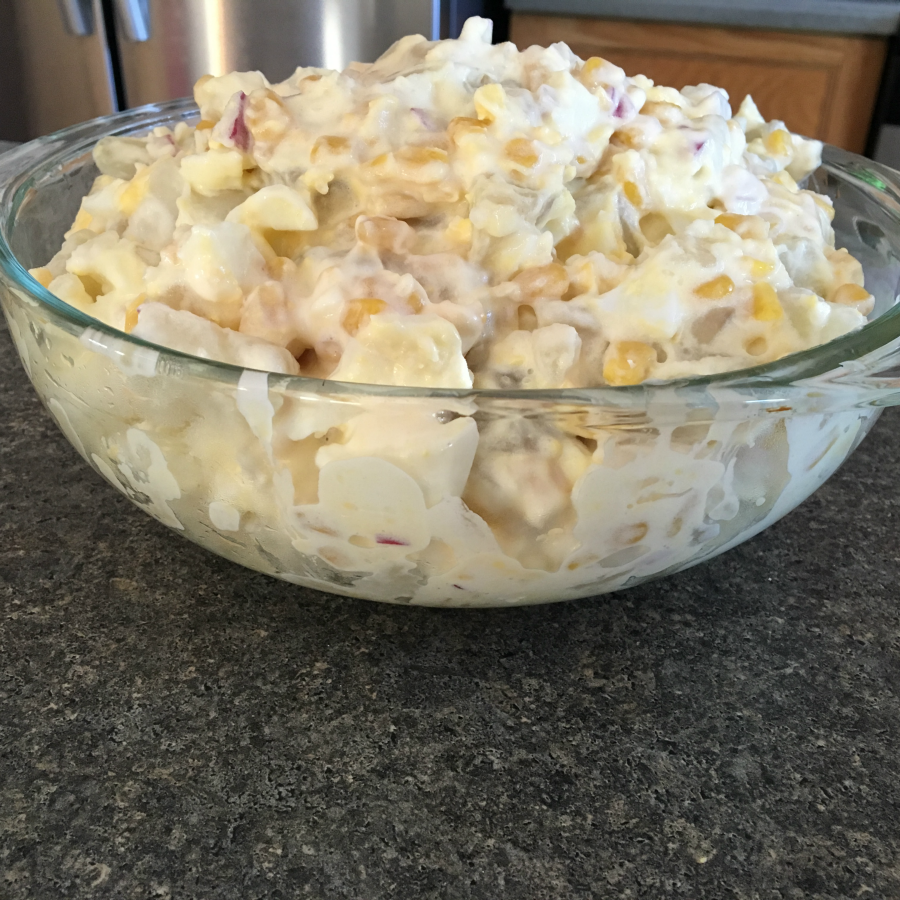 What's your favorite comfort food? Do you enjoy trying new recipes? I love to hear from you guys.
Subscribe for more delicious and simple recipes.
Let's connect!