Up until a couple of weeks ago, whenever I would hear someone talking about "Sleep Training" their baby/child I would cringe. The whole thing sounded barbaric to me. I knew little about the process other than the fact that it involved letting my sweet baby cry. You've seen her; she's adorable. How could I let her cry? Who cares if I only got about four solid hours of sleep at night? Isn't what coffee is for? I mean, I survived with my son. Surely, I can survive with my daughter. Boy, was I wrong!  Today I'm going to share with you 5 reasons you failed at sleep training your Baby. Keep reading till the end; I'm also sharing my  JOHNSON'S® Tonight We Sleep™ Challenge results!
5 Reasons You Failed At Sleep Training Your Baby + JOHNSON'S® Tonight We Sleep™ Challenge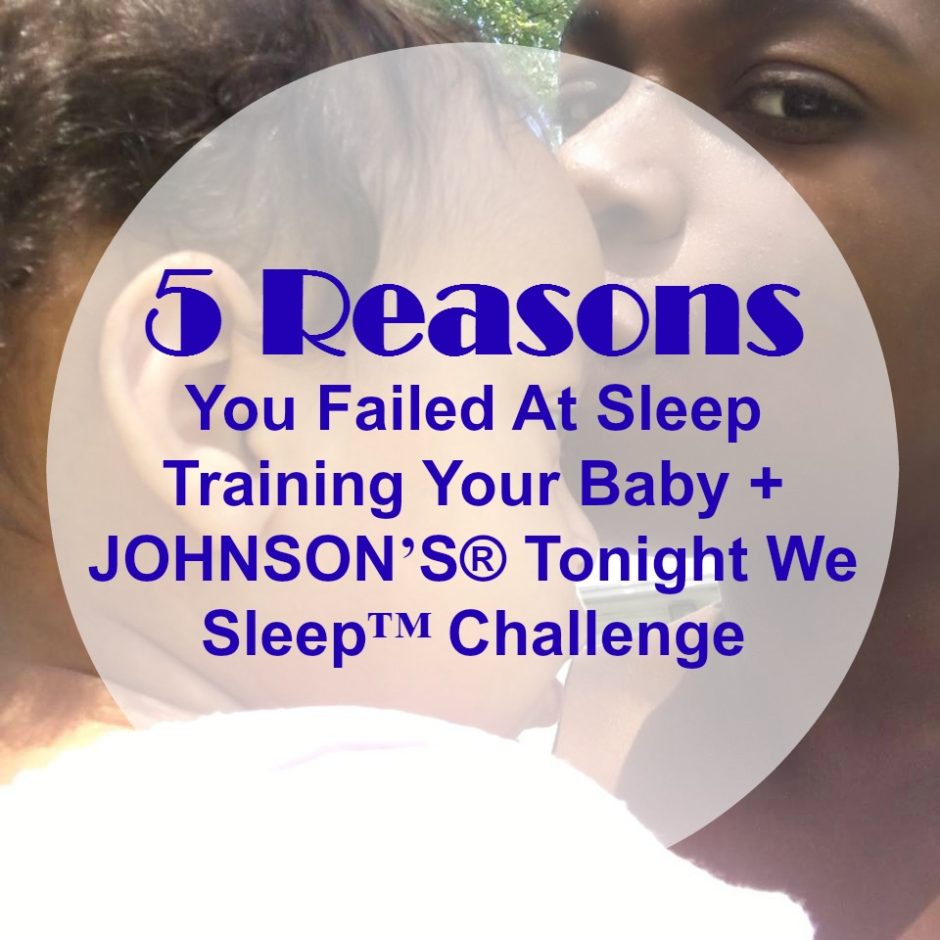 For those of you new to my blog, I have a son that's 8 and a ten months old daughter. When my son was a baby (6 months old), I did try sleep training with him but fail. The first two days he cried for what felt like hours. On day 3, I gave up and never tried again. To be fair, my son was such a calm baby. He could sit on my lap for hours nursing quietly. My daughter on the other hand? I call her my little worm. She wants to climb on things; she wants to touch EVERYTHING, and she has to taste test it too. The only peace I get is nap time (about 1 hour on a good day) or bed time. Which up to two weeks ago, required me to be in the bed with her.  That also meant I didn't have any time to get anything done during the day. She would also be so cranky from going to be so late at night.
Fun facts: Did you know that babies that are 9 to 17-months-old require about 11-12 hours of sleep at night? (reference)
Why do so many of us fail when it comes to sleep training our baby?
You are not emotionally ready
What? Yes, YOU, the parent, isn't willing to let go. On day one of sleep training, my excuse for picking my daughter up was that "she smells so good". I was missing the cuddles. She was only in her bed for about 45 minutes. *insert eye rolling*.
Family members (older kids, another parent, etc.) are not emotionally ready
When we had my son, I was "the other parent" that wasn't ready. My son's father was braver than I was. Day one of my Tonight We Sleep™ Challenge I made the mistake of not telling my son, my sister and my SO that I was starting said challenge. When my daughter started crying, they ALL freaked out. My son was calling me a meanie. My sister kept coming into my office asking how long has it been. Surprisingly enough (not!), Papa wasn't phased.  On day two, I told everyone to be prepared and just to suck it up because this was happening!
You don't have a support system
When my son was little, I didn't have any mommy friends. You don't need a million mom friends, but one or two good ones makes all the difference in the world. When I decided to start getting my daughter to sleep on a schedule, I talk to two other mommy friends. Both had gone through sleep training with their kids and were successful. Sometimes all you need is a "you go mama!" to help you stay strong in your journey!
You are not Consistent
That one is tough. The truth is, things can happen. On day 3 of our sleep training, we took a little family car ride with my MIL. We didn't get back home until way past my daughter's bedtime. On day five she refused to sleep during the day. No naps (yikes). By 6 pm she was ready to clock out, but her bedtime is at 7:30 pm It was a tough call but I kept her awake, and it paid off. She slept the whole night and woke up the following morning at 6:30 am. What I learned from the last two weeks is that you have to keep them on a schedule as often as possible. It's more for them than for you.
You haven't tried the  JOHNSON'S® Tonight We Sleep™ Challenge
When I was given the opportunity to try the JOHNSON'S® Tonight We Sleep™ Challenge, I jumped at the idea! I wasn't getting any sleep, and neither was my daughter. Blogging during the day was pretty much out since I had both my daughter and my son to look after during the day. I figured if I can get her to sleep on a schedule, then I can finally get some stuff done when she's out. I'm so glad I took the challenge.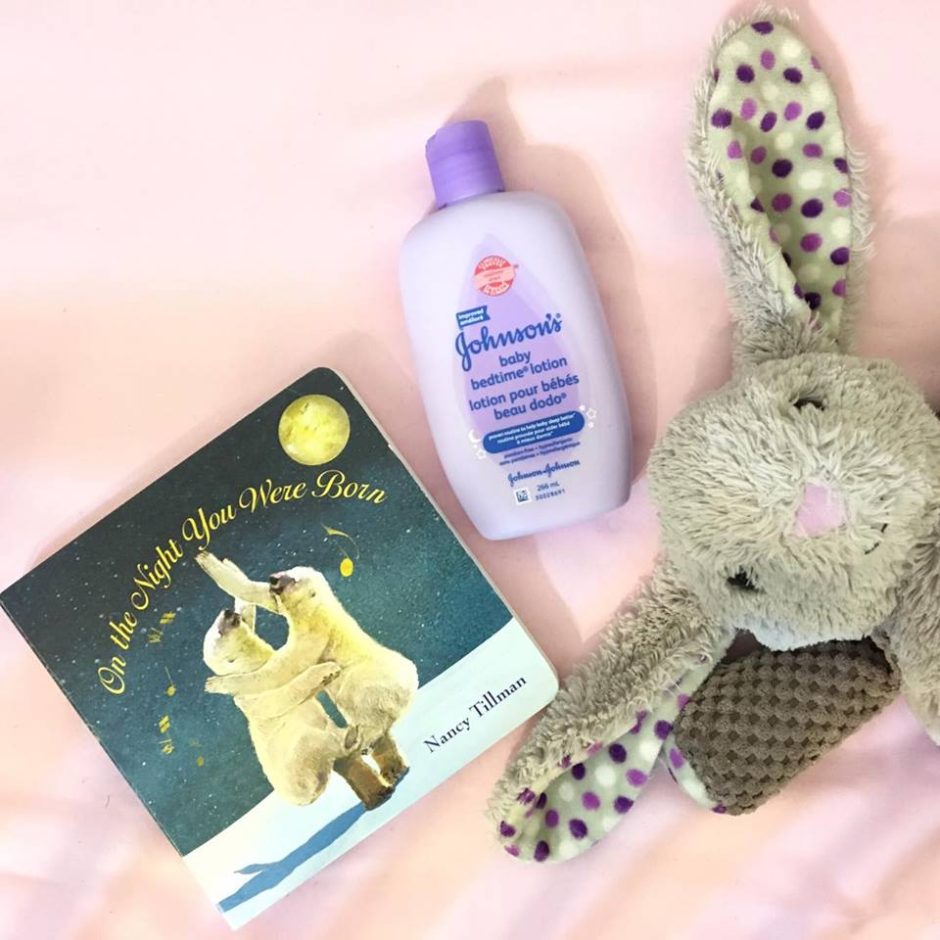 The Johnson's Baby 3-Step Routine is what worked for my daughter. Every bedtime starts the same way. I feed her; then we take a bath using the JOHNSON'S Baby BEDTIME Bath. After that, I give her a baby massage using the JOHNSON'S Baby BEDTIME Lotion. Then it's quiet time. Depending on her mood that day (yes, my ten months old has moods), we can either cuddle or read a bedtime story. Then I kiss her and tell her good night ("Fait dodo" in French). Then I leave the room. She will do her usual "whine" for a few seconds then laid down to sleep.
Our Success Story
The Johnson's Baby 3-Step Routine was a success with my daughter. After day 3, she no longer cried for more than a minute. She's well rested and I can get more things done while she sleeps.
I only wish I had started a few months ago. I'm so happy that my daughter finally gets the rest she needs to help her grow, but I can also get so much more done.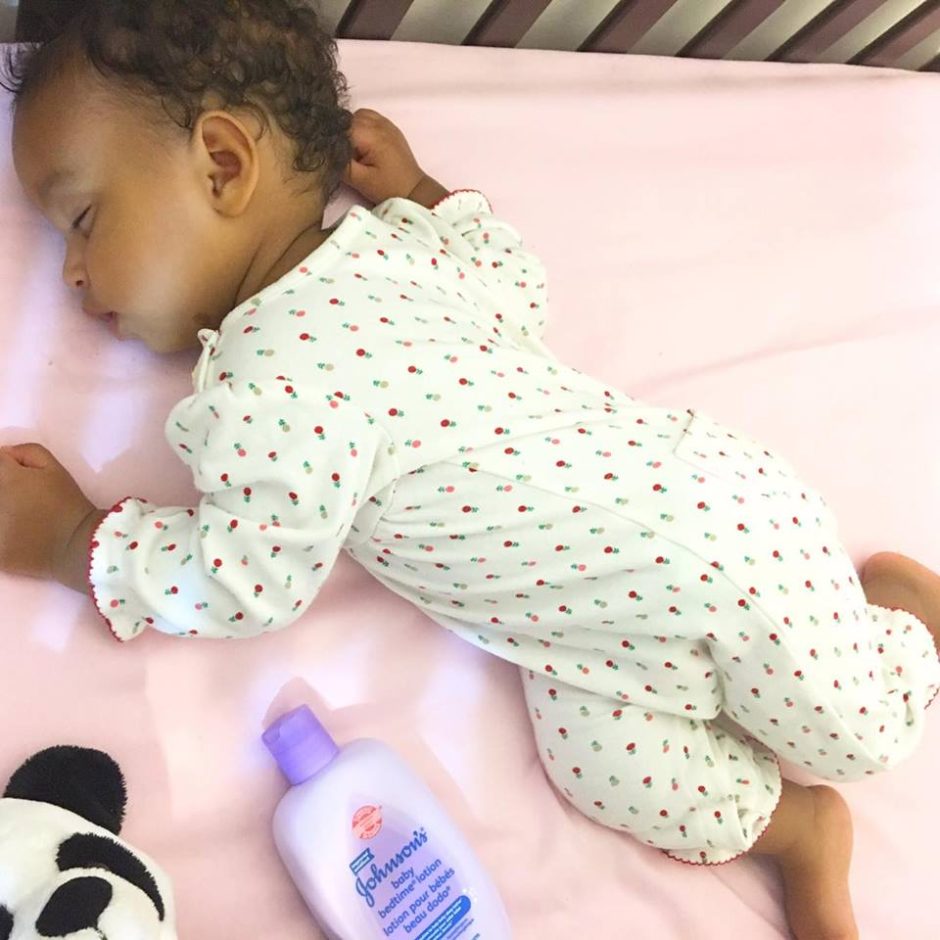 Are you ready for the JOHNSON'S® Tonight We Sleep™ Challenge? Download the app (available for both iOS and Android) and finally get the sleep you and baby both need!
Visit JOHNSON'S on Facebook for Advice, inspiration, and smiles
Were you successful at sleep training your child? I failed with my son but happy to report that I was very successful with my daughter.
Subscribe for more tips and awesomeness.
Let's connect!
Twitter | Facebook | Instagram | Bloglovin
Disclosure: This post is sponsored by Johnson's® Baby Canada in conjunction with Blog Meets Brand, and I have been compensated for my participation. All opinions are my own.