From trying to get back to our nightly/morning routines to all the back to school shopping! It is safe to say that back to school season is pretty hectic! For a lot of my Canadian readers, we are on our first week of back to school! What better way to celebrate a successful week back than chocolate cupcakes? Check out this super delicious recipe below!
Delicious Back-To-School Chocolate Cupcakes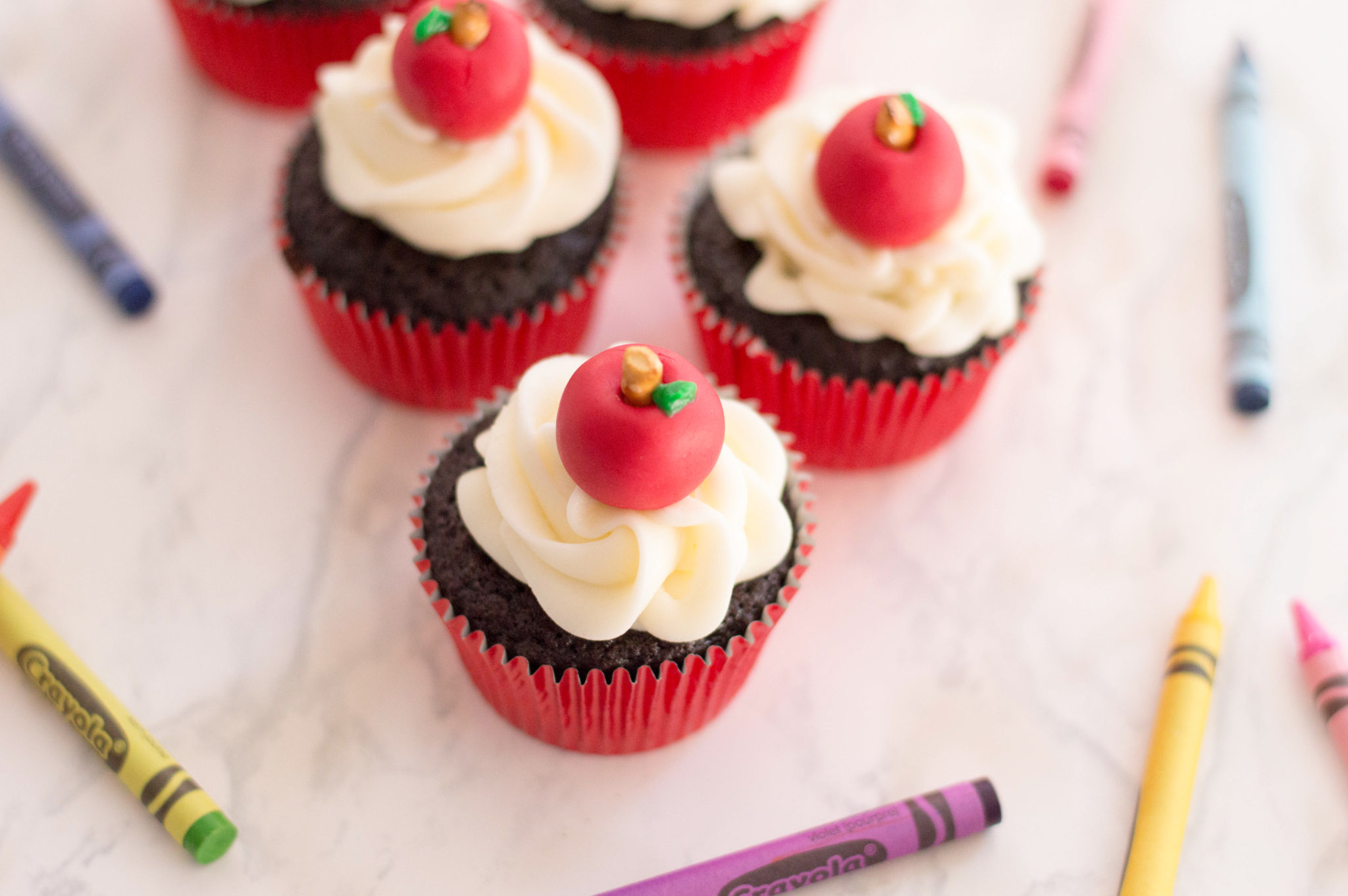 Ingredients
Chocolate cake mix

6 oz. red fondant

2 small pretzel stick rods

Green decorating icing

2 sticks butter, softened

4 cups confectioners' sugar

3-4 tbsp milk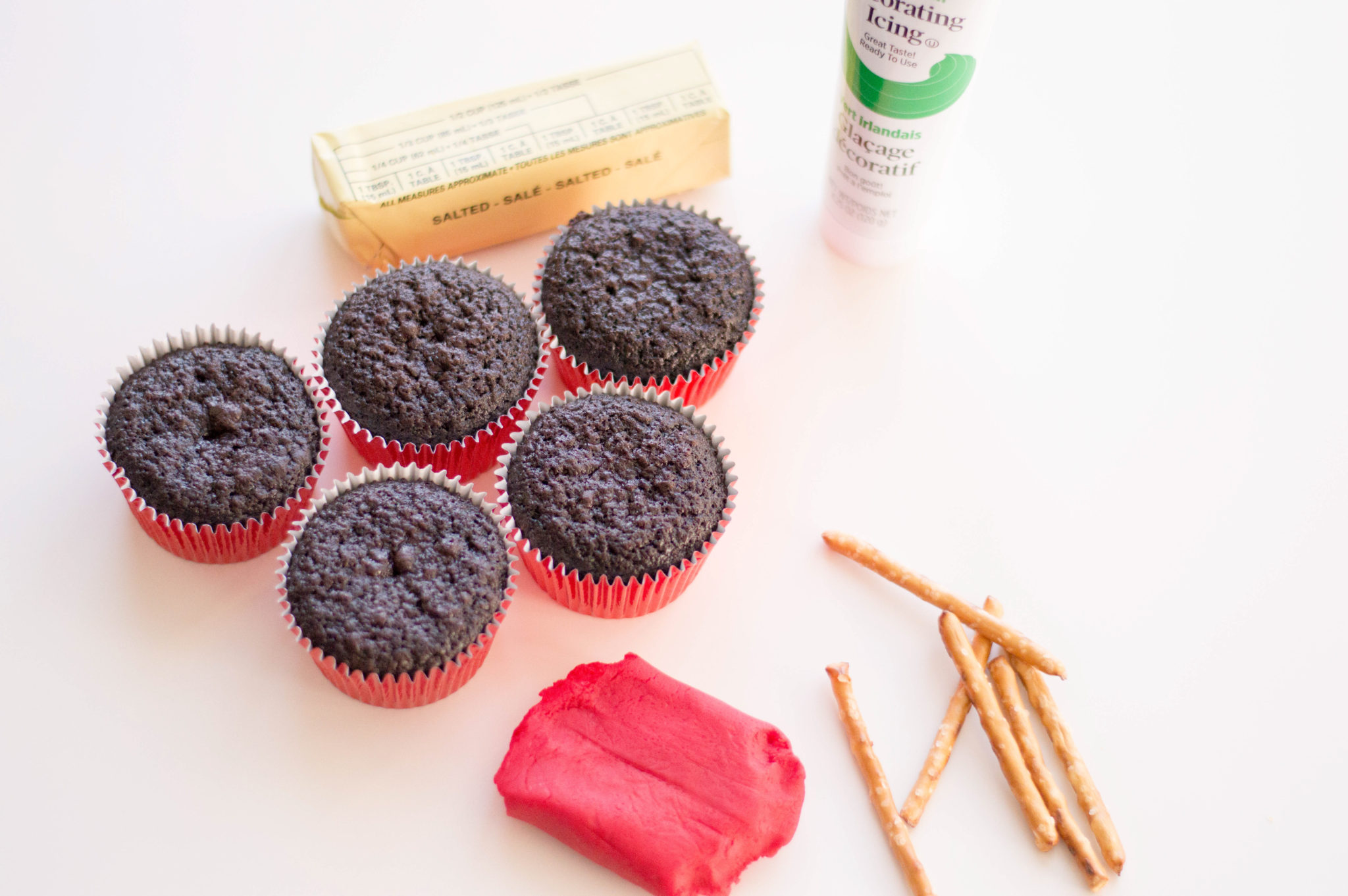 *Yields: 12 decorated cupcakes
Bake your chocolate cake mix as cupcakes. We used red liners to bake them in.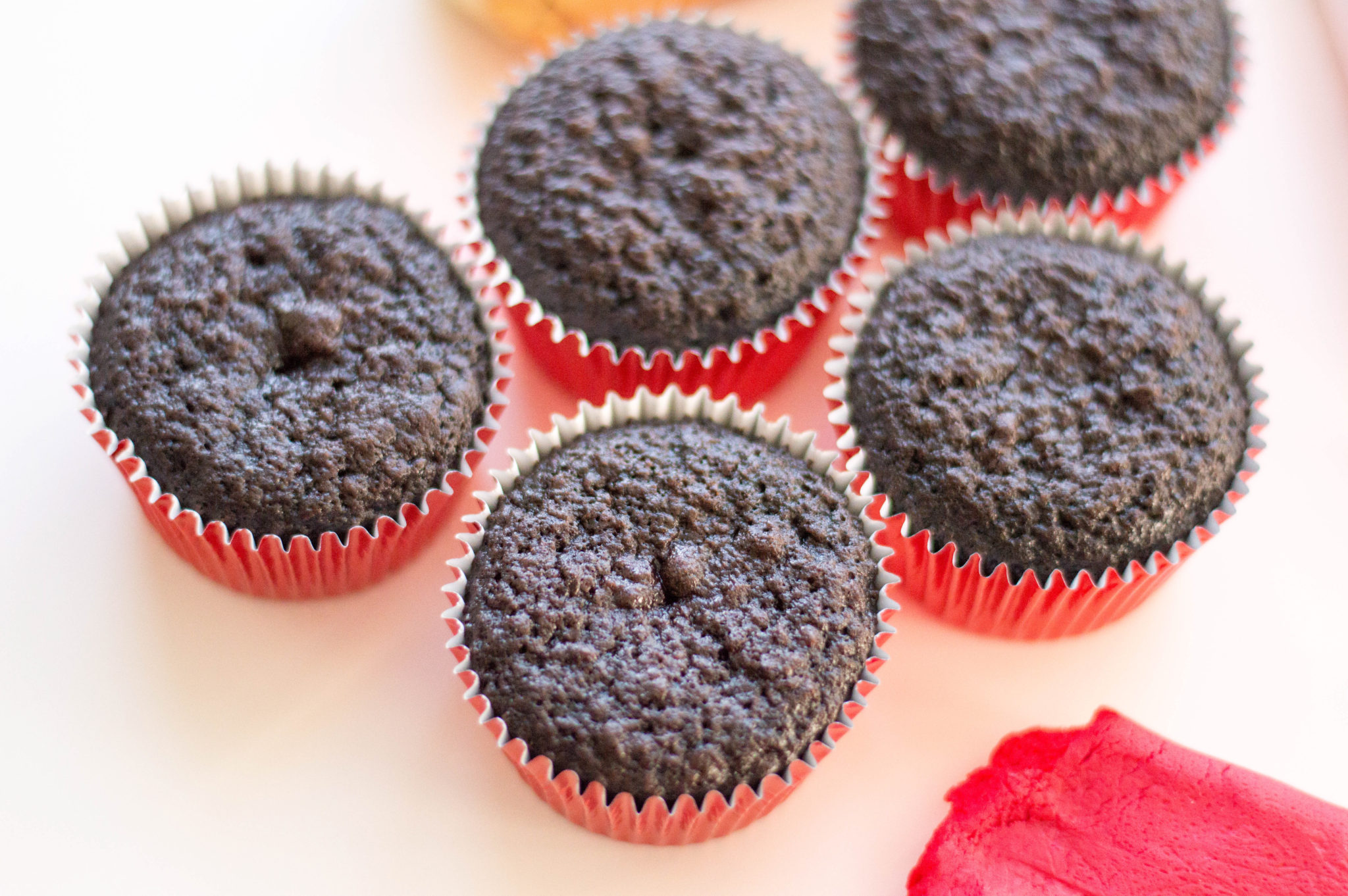 Allow the cupcakes to cool. Line a baking sheet with wax paper and roll your fondant into 12 spheres – about 1-inch in size each.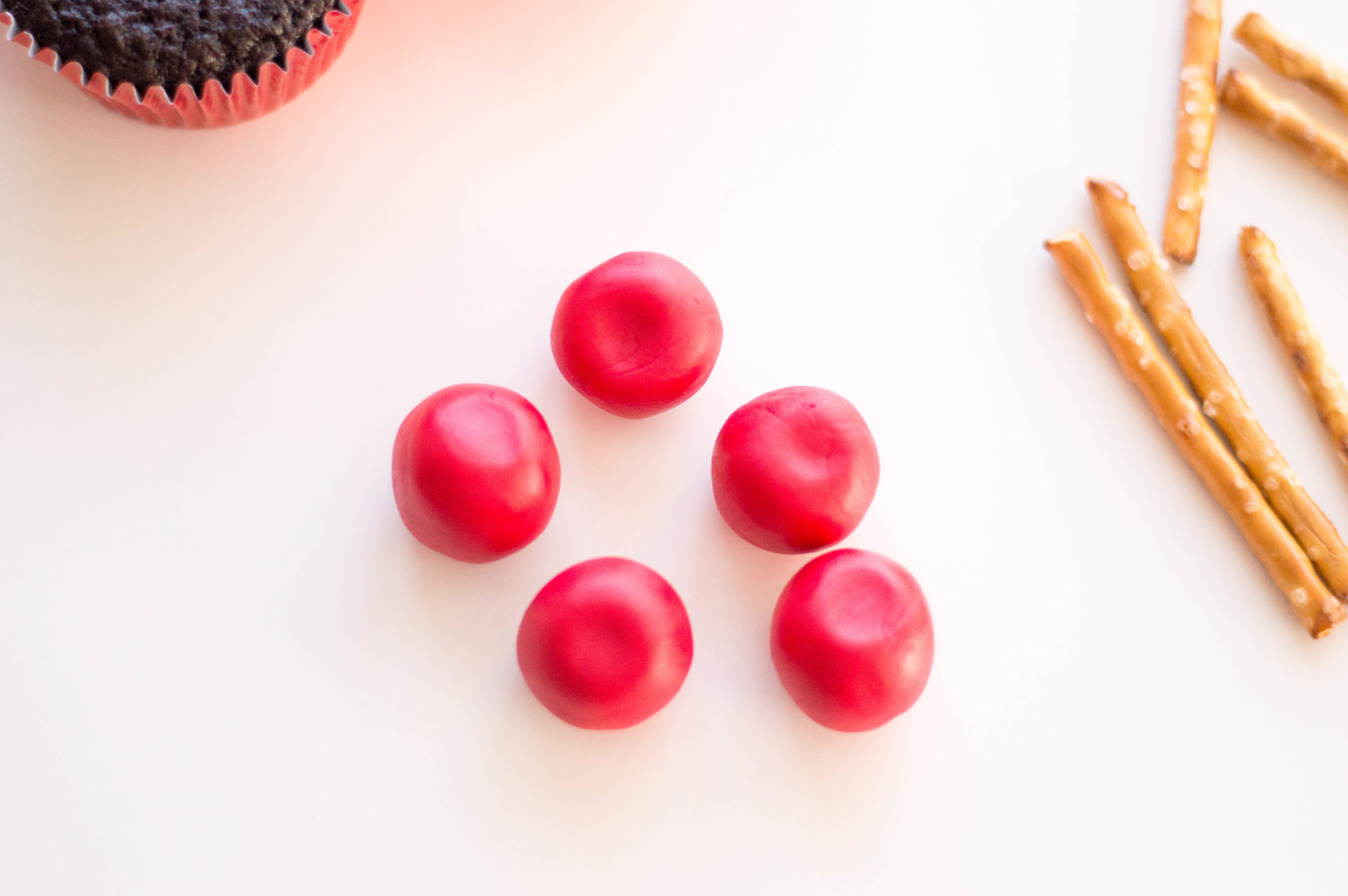 Break pretzel sticks into small pieces and insert one on the top of each fondant sphere. Decorate each fondant apple with green decorating icing (this will act as your apple's leaf).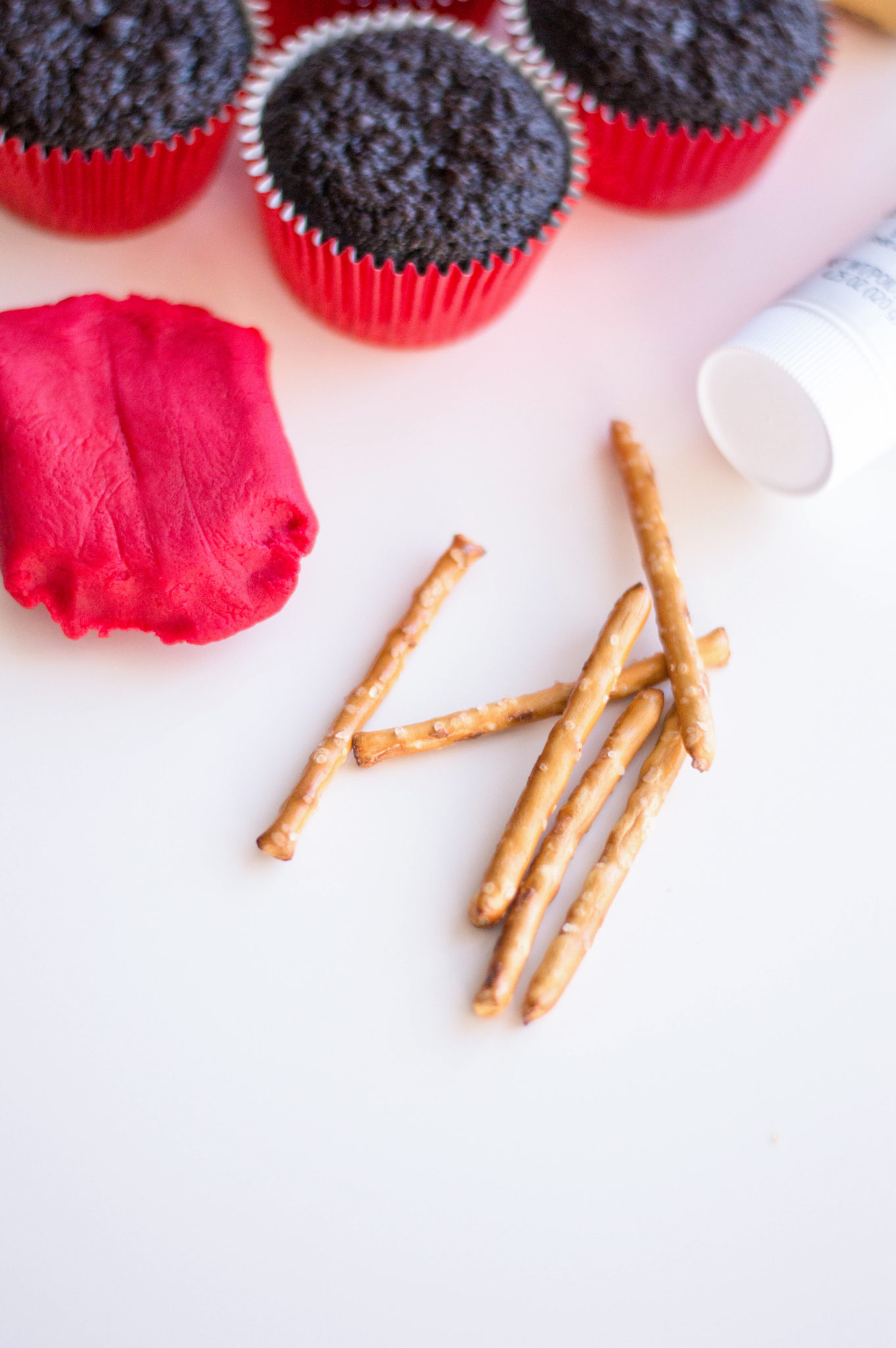 In a stand mixer, start beating butter, confectioners' sugar and milk on slow speed. Gradually increase to high and once the ingredients are thoroughly combined and smooth, scoop into an icing bag.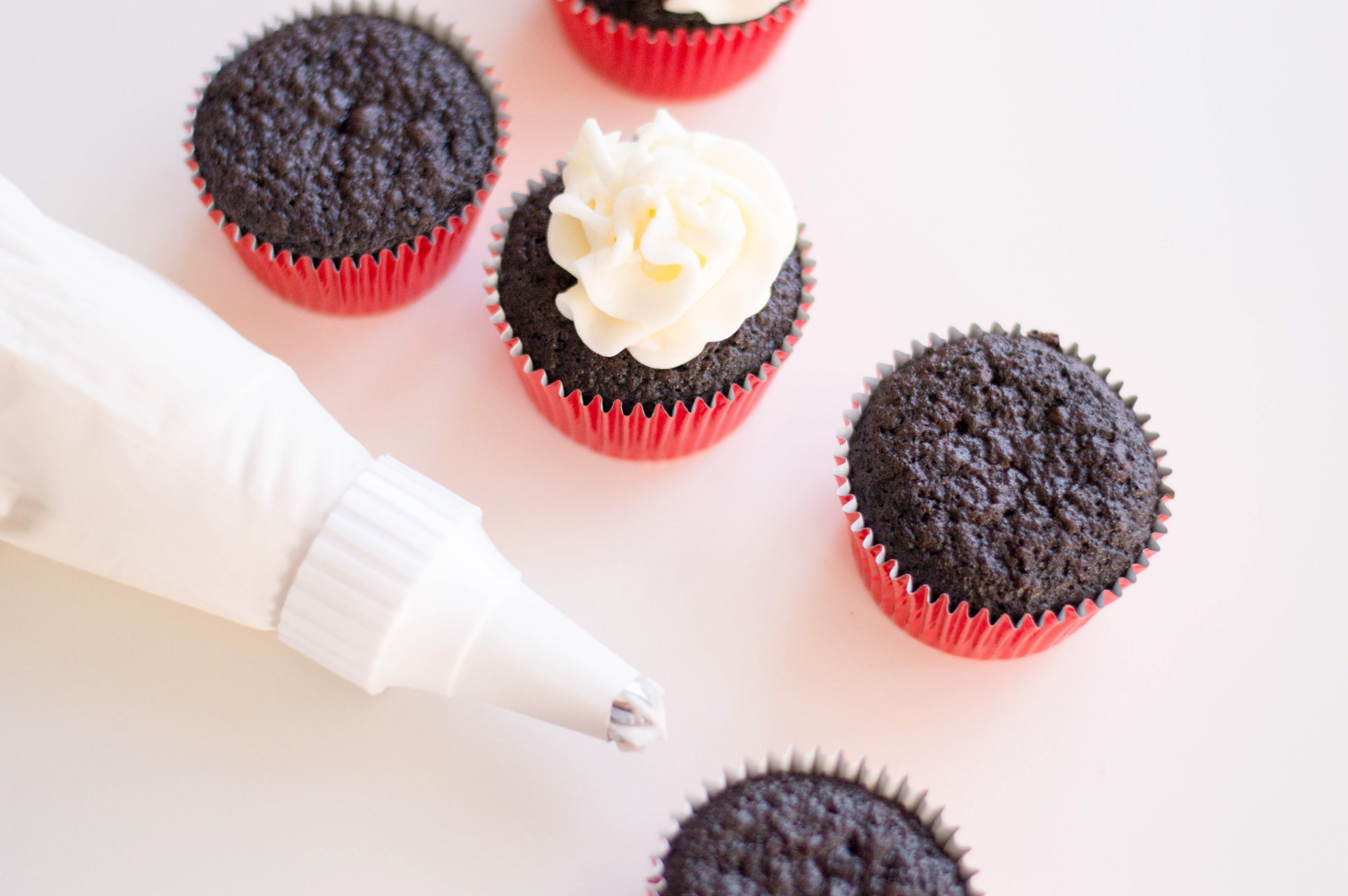 Frost each cupcake and top each cupcake with an apple fondant. Enjoy!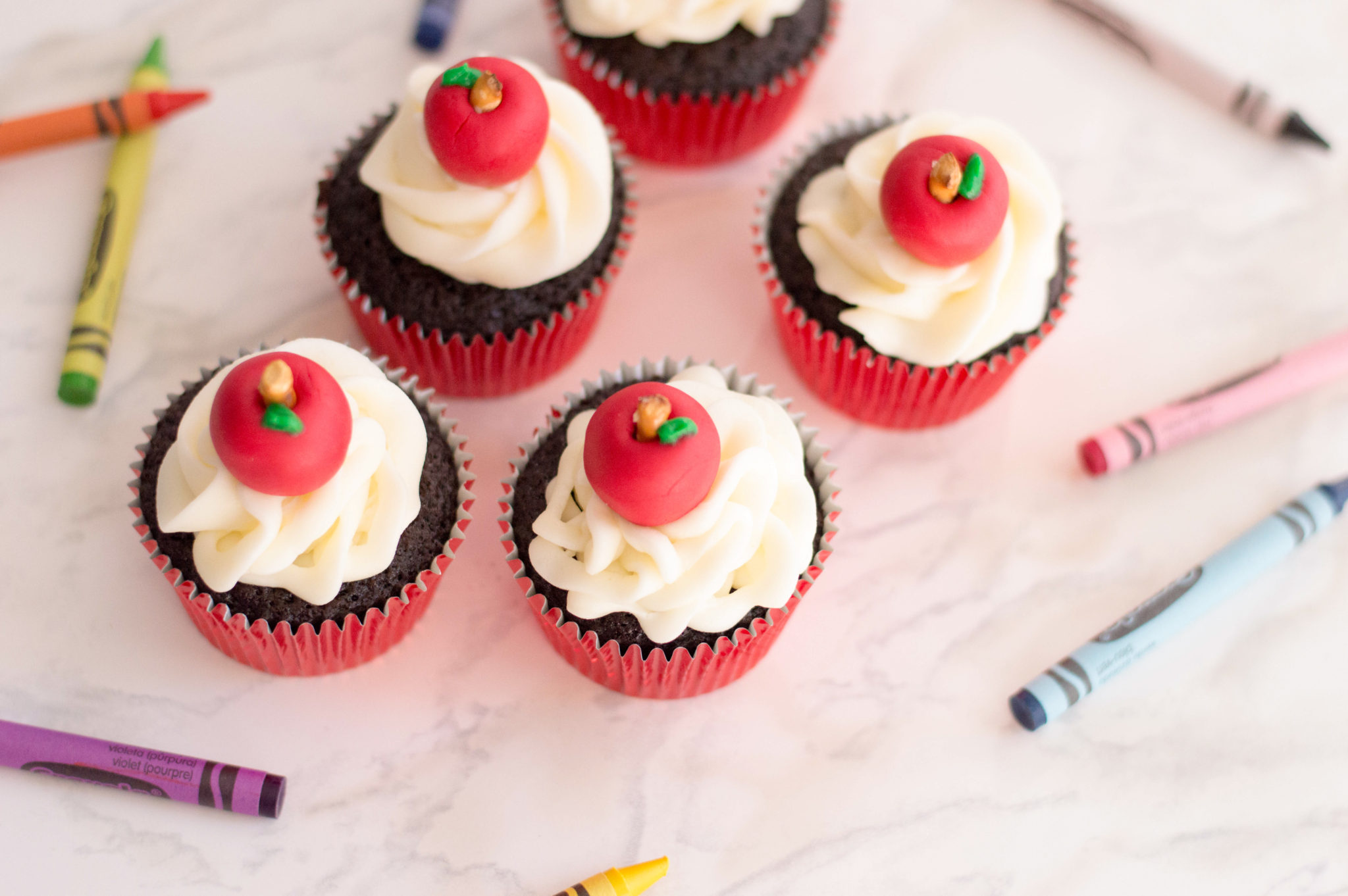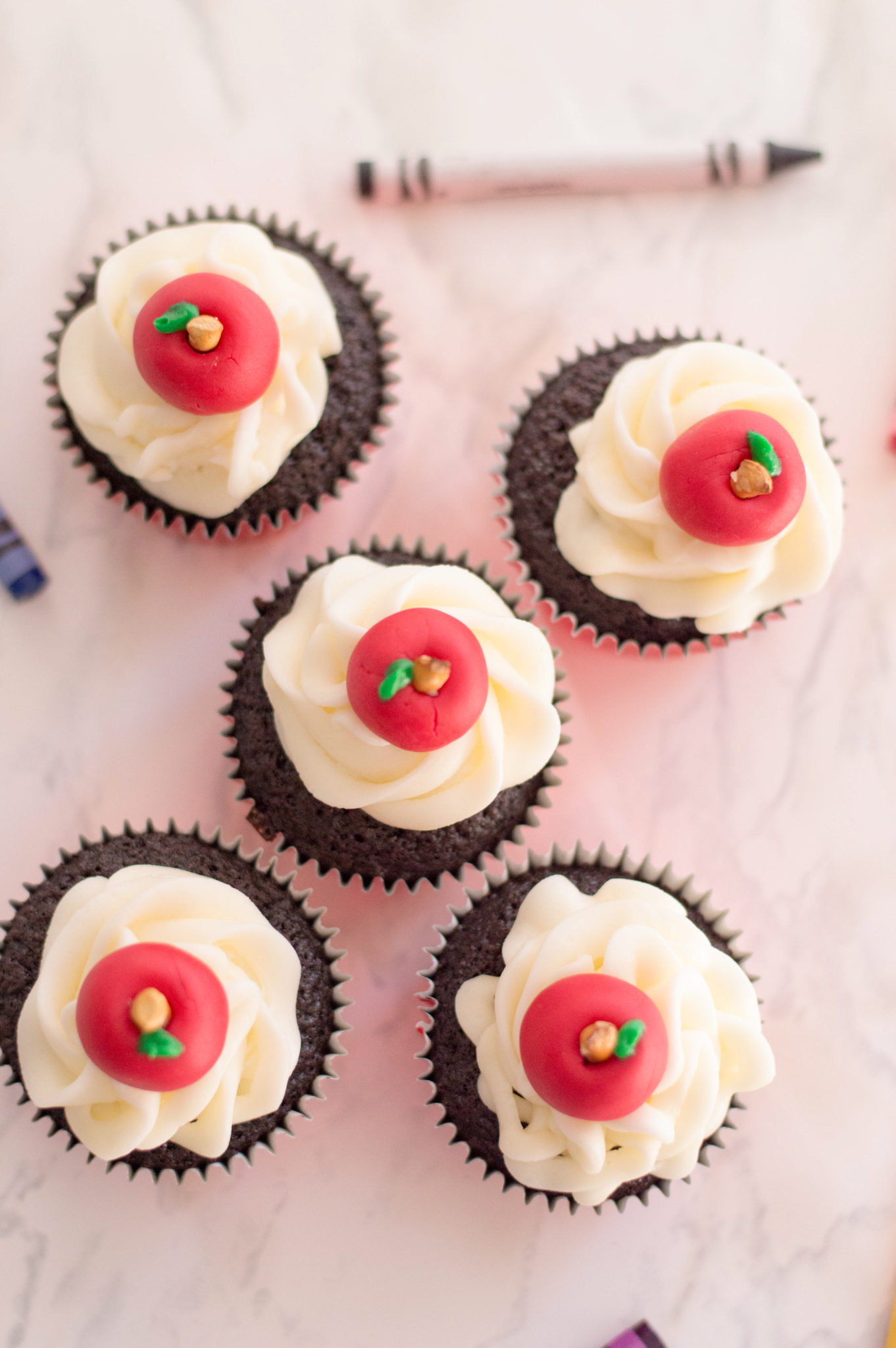 These chocolate cupcakes are the perfect treats for back-to-school! You can even do a dozen and bring them into your kid's teacher as a thank you!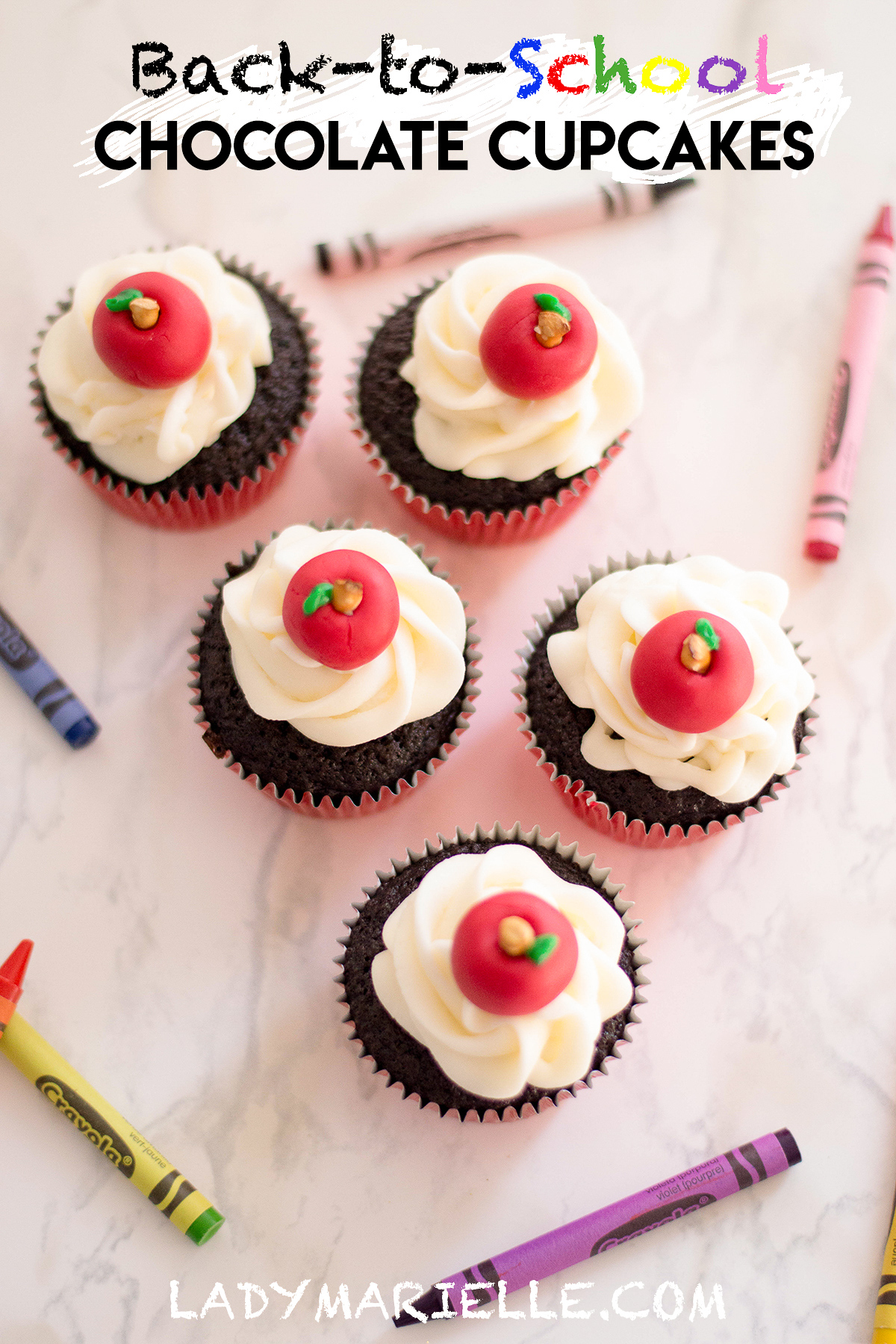 Hope you will give this recipe a try! Check out my recipe tab for even more delicious recipes.
Be sure you are subscribed so that you don't miss a thing!
Let's connect!