A while back I wrote a post on Remembrance Day which is also known as Poppy Day to some. In that post, I wrote about one of Scentsy charitable cause product "The Service & Sacrifice" warmer. For this post, I wanted to highlight my new favorite buddy. This buddy also happens to be a charitable cause buddy. 

When you purchase a "Roosevelt the Rabbit" buddy, Scentsy will donate 6.50$ to the March of Dimes Foundation (USA) or 7.60$ to the Starlight Children's Foundation (Canada). 
The fun thing about Scentsy Buddies, you do not have to be a child to get one. In the (odd) chance that you are not into soft and cuddly things, the Roosevelt the Rabbit is perfect for the little one in your life or to give at a baby shower. They are soft. All Scentsy Buddies come with a Scent Pak (free when you buy a buddy). Which means your buddy will be snuggly AND scented!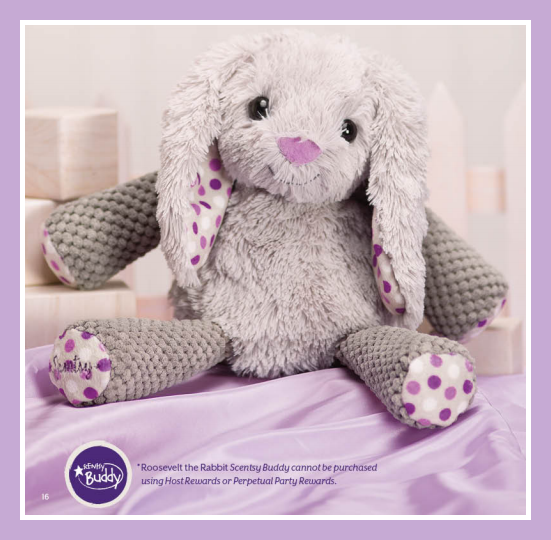 Buddy with a cause!
Check out the YouTube Video For the Charitable cause Buddy!
What do you think of this cute buddy? Anyone in your life that would love getting this? 
Be sure to subscribe for future charitable cause products and more.