I LOVE FOOD! Yes, I just screamed that out loud! What can I say? Food is one of the things that truly makes my heart happy. I love eating it and trying new recipes, and over the last three years, I've even grown a passion for photographing it as well. A few months ago, I made my very first Buddha bowl, and like every recipe that I try for the first time, I took lots of pictures! Today I'm super excited to share my delicious Cajun shrimp Buddha bowl recipe!
Delicious Cajun Shrimp Buddha Bowl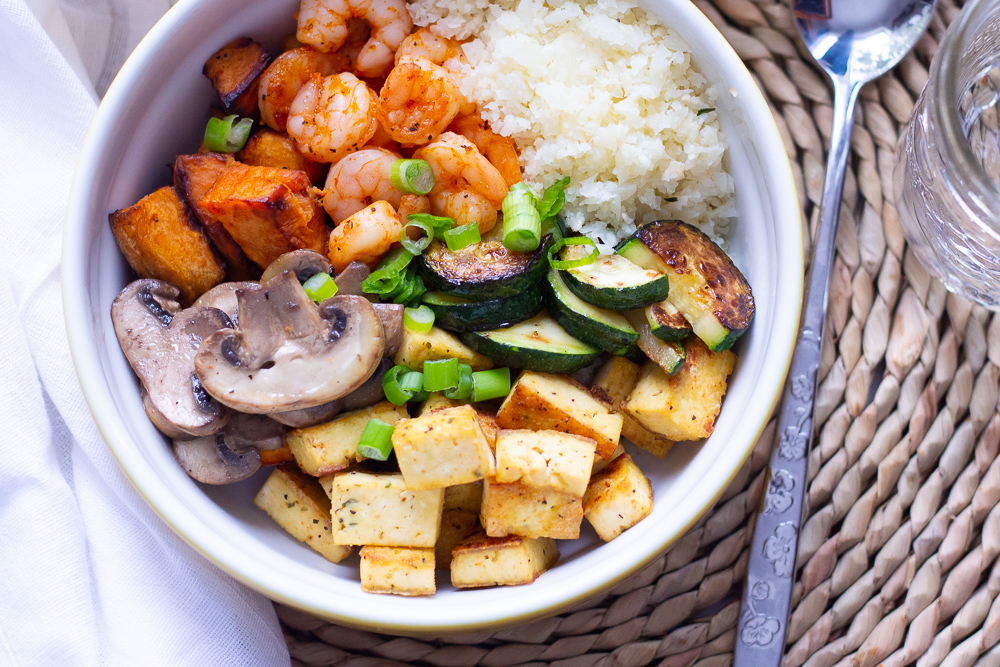 Disclaimer: Although this post is not sponsored, a few months ago, the kind folks at A Cajun Life sent me their Complete A CAJUN LIFE™ Combo (minus the Seafood Boil). I love spice and well-seasoned food so this brand is right up my alley. For today's recipe, I'm using their All Purpose Cajun Seasoning.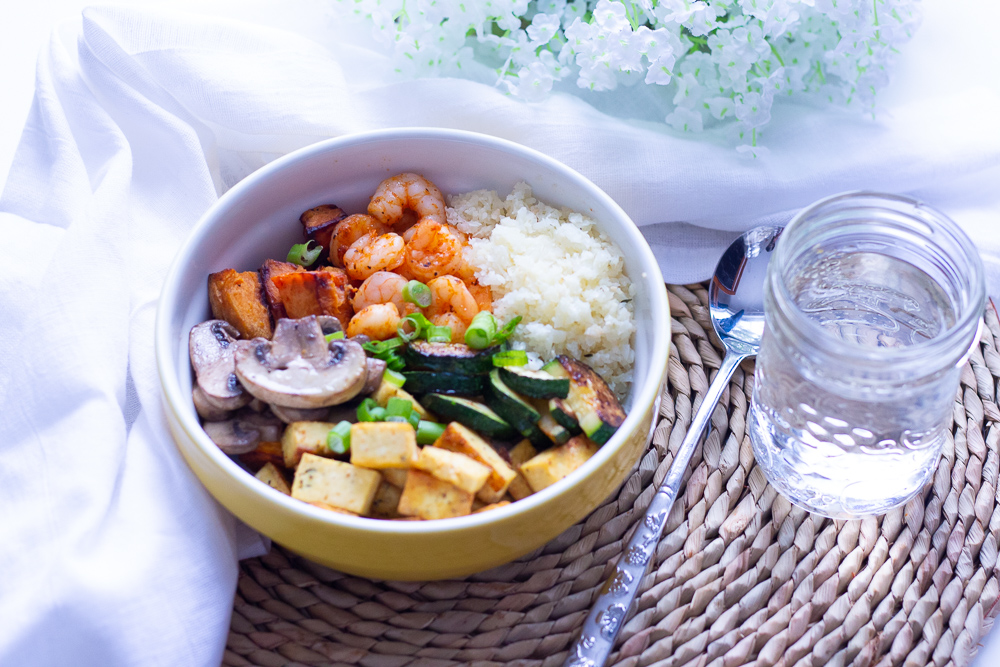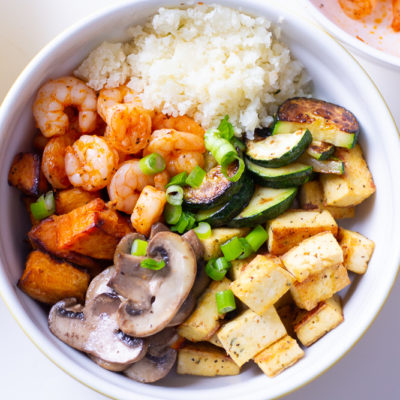 Cajun Shrimp Buddha Bowl
This recipe is packed with delicious sauteed veggies with a delicious Cajun kick.
Instructions
Cook the cauliflower rice and set aside.

Cut all the vegetables into bite size pieces and set aside.

In a medium non-stick frying pan, add about 1 tablespoon of olive oil. Add the sweet potatoes and seasoned with salt & pepper and some cayenne pepper. Sauté for about 5-6 minutes. Remove from the heat. Spread the sweet potatoes evenly in a baking sheet and bake for about 25 minutes.

While the sweet potatoes are backing, rinse the shrimps under cold water and pat dry before seasoning with the Cajun mix. Set aside.

Toss the tofu cubes in some olive oil, add salt & pepper for taste and cook for about 5 minutes per sides.

Repeat the same step for the mushrooms and the zucchinis

In a medium non-stick frying pan, add about 1 tablespoon of olive oil and cook the shrimps for about 4-5 minutes.

Once all your vegetables and the shrimps are cooked, layer them over the cooked cauliflower rice.

Topped your bowl with some chopped green onions!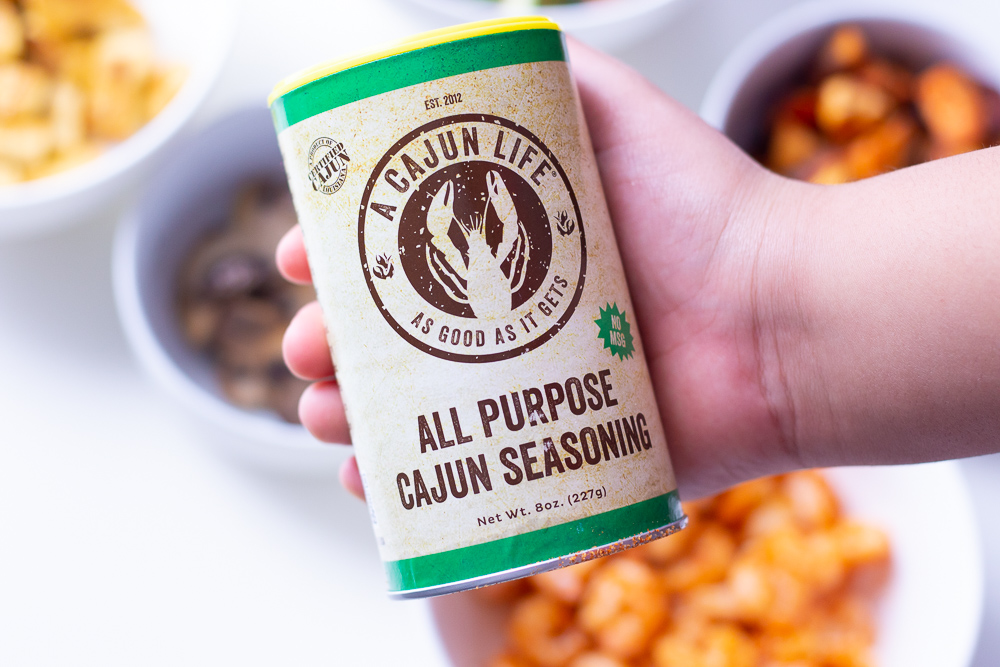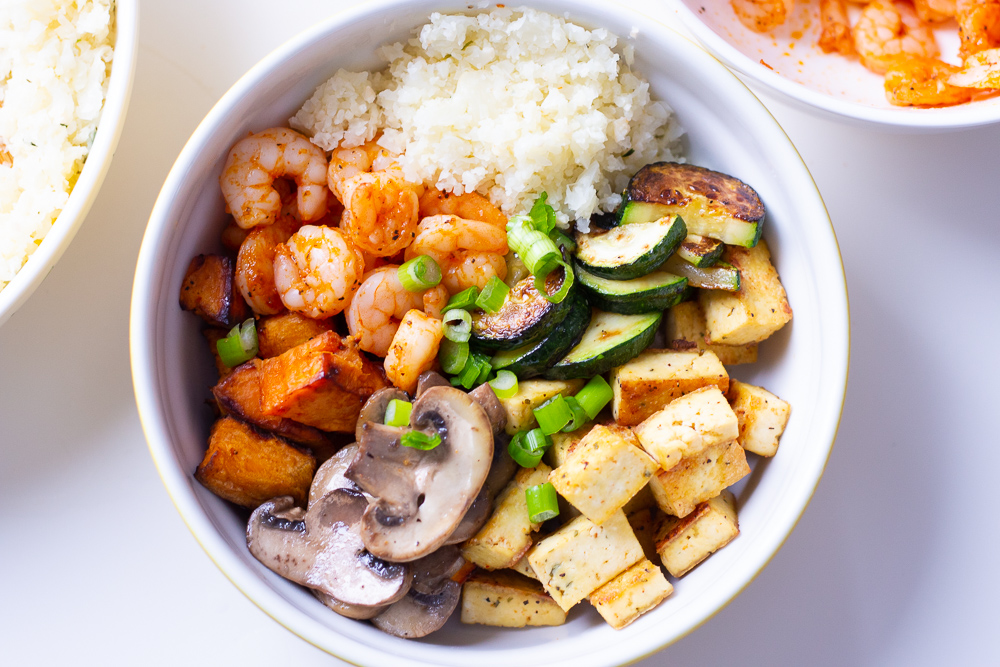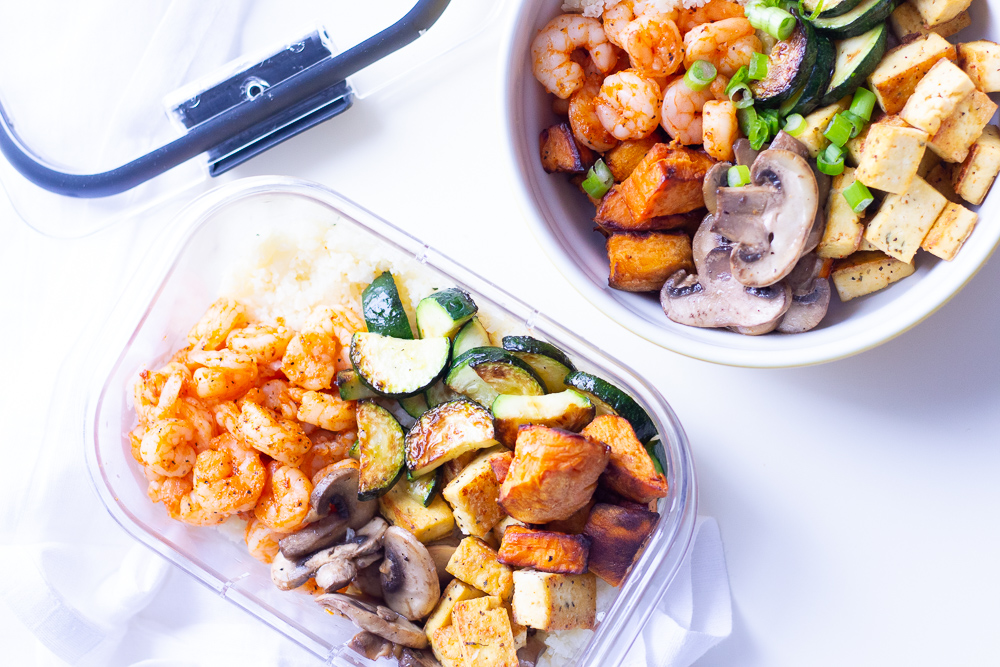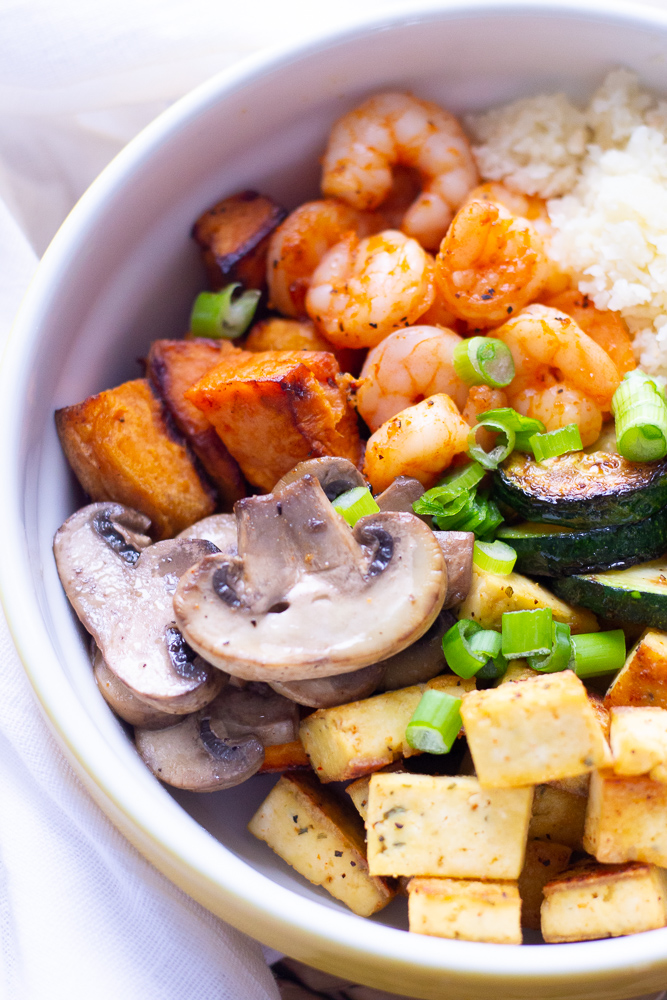 PIN IT!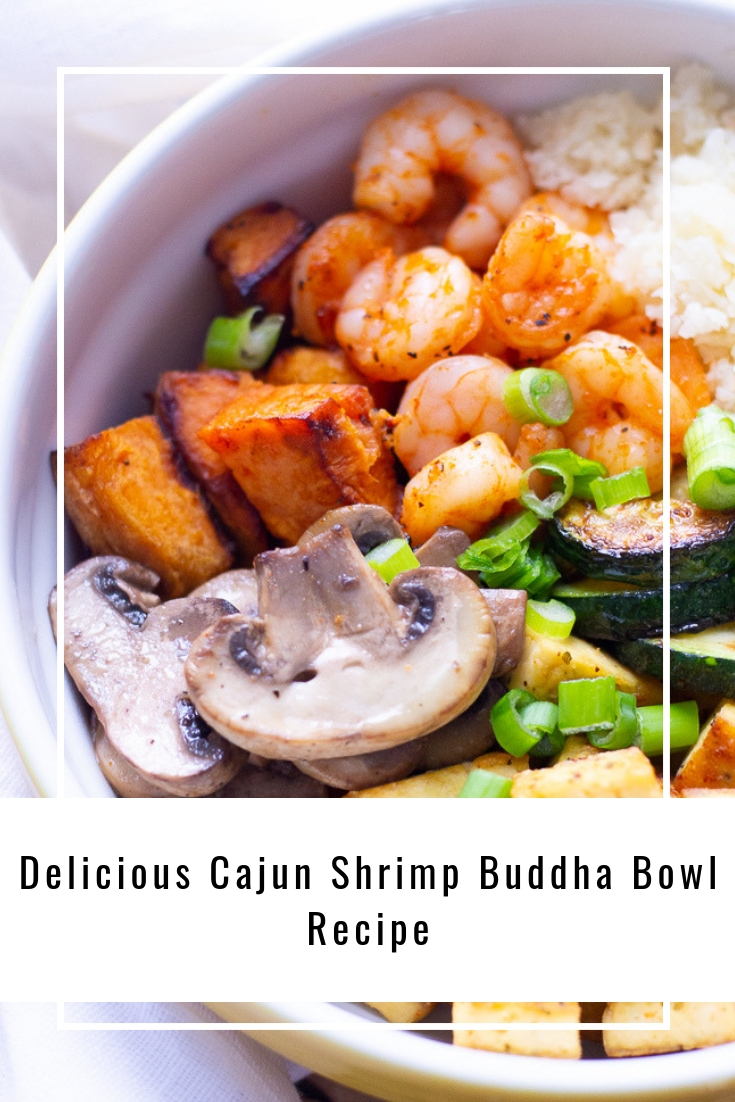 I give this recipe a 10! And I'm not just saying this because I made it! I love sauteed veggies! The vegetables over a bed of cauliflower turned out deliciously and mixed of flavors mesh so well together! This recipe is now one of my favorites to make for my family.
Jazzy didn't even touch her plate but Tristan and Demo loved it and so did I. I like to top my bowl with lots of Siracha sauce! This recipe is always a great option to pack for lunch.
If you are in the mood for some Cajun spices, check out A Cajun Life!
Be sure you are subscribed so that you don't miss a thing!
Let's connect!