My son is obsessed with LEGO. They are ALL over the house and for every birthday or special occasions, LEGO is always on his wish list. So imagine how excited he was when we got the chance to review the new LEGO BOOST Creative Toolkit! Today, Tristan is doing an unboxing and showing you guys how to bring blocks to life with coding! Not only that, but ONE of our fabulous readers will get the chance to win one!
Bring Blocks To Life With Coding | LEGO BOOST Review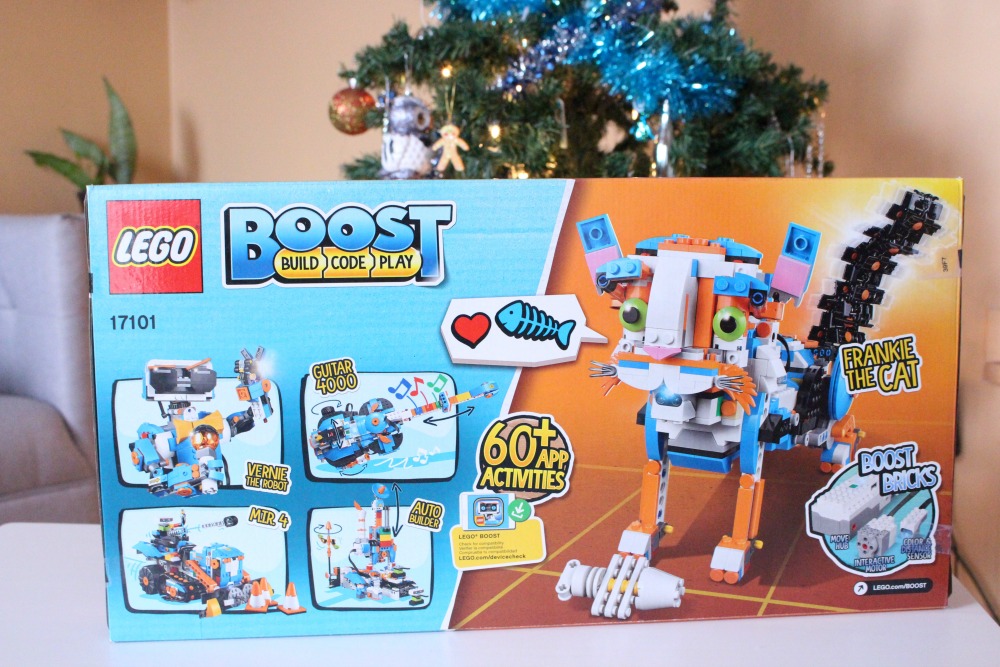 This blog post was sponsored by LEGO, but the opinions are all my own.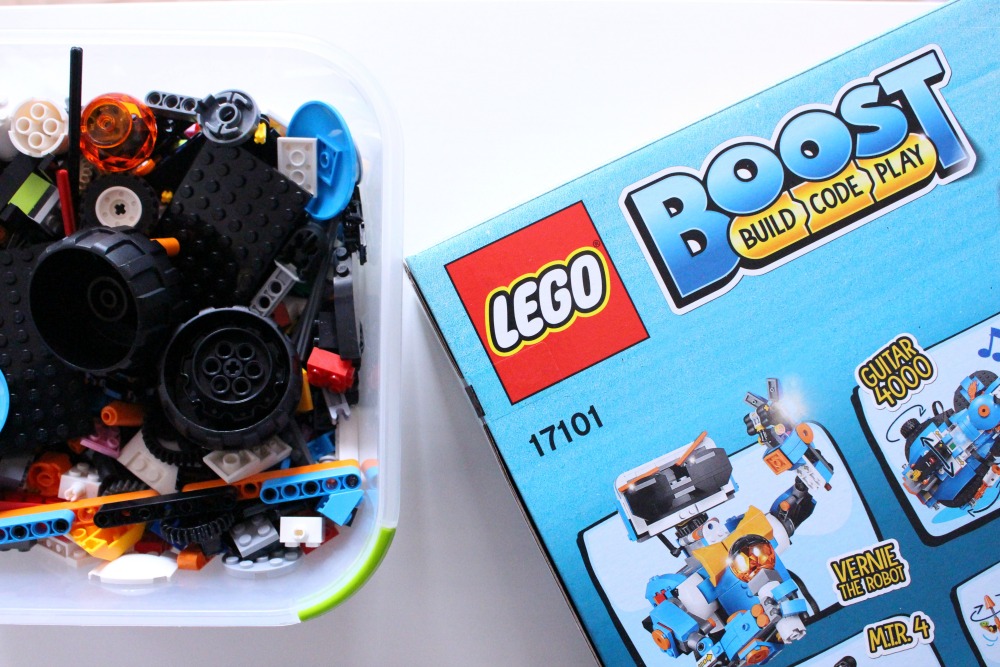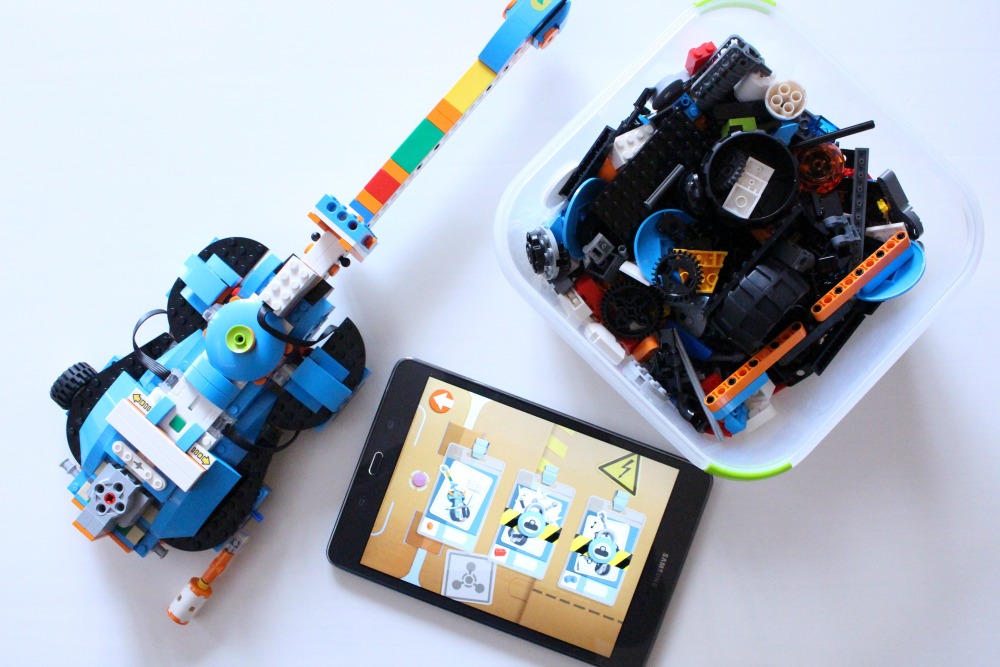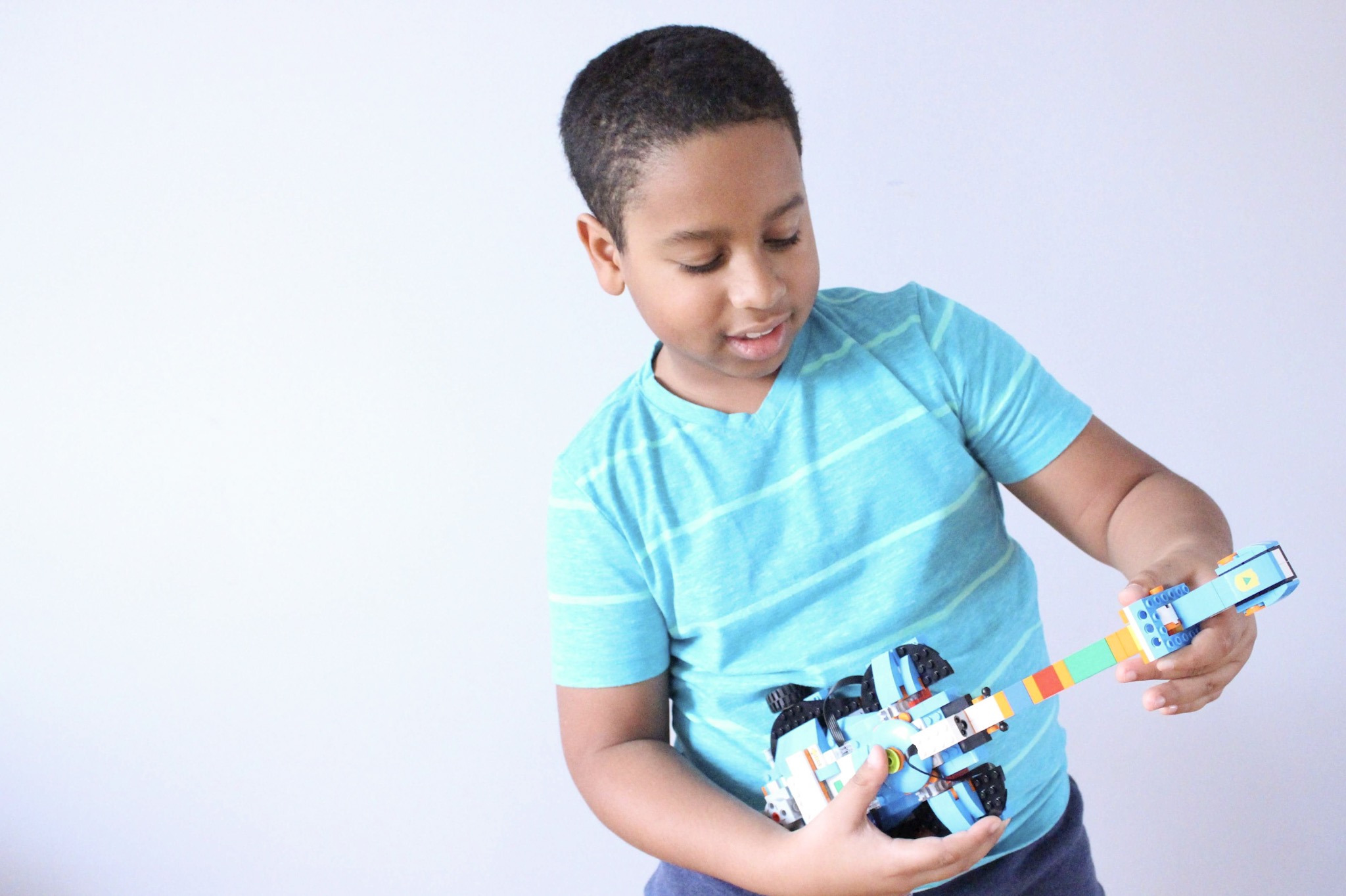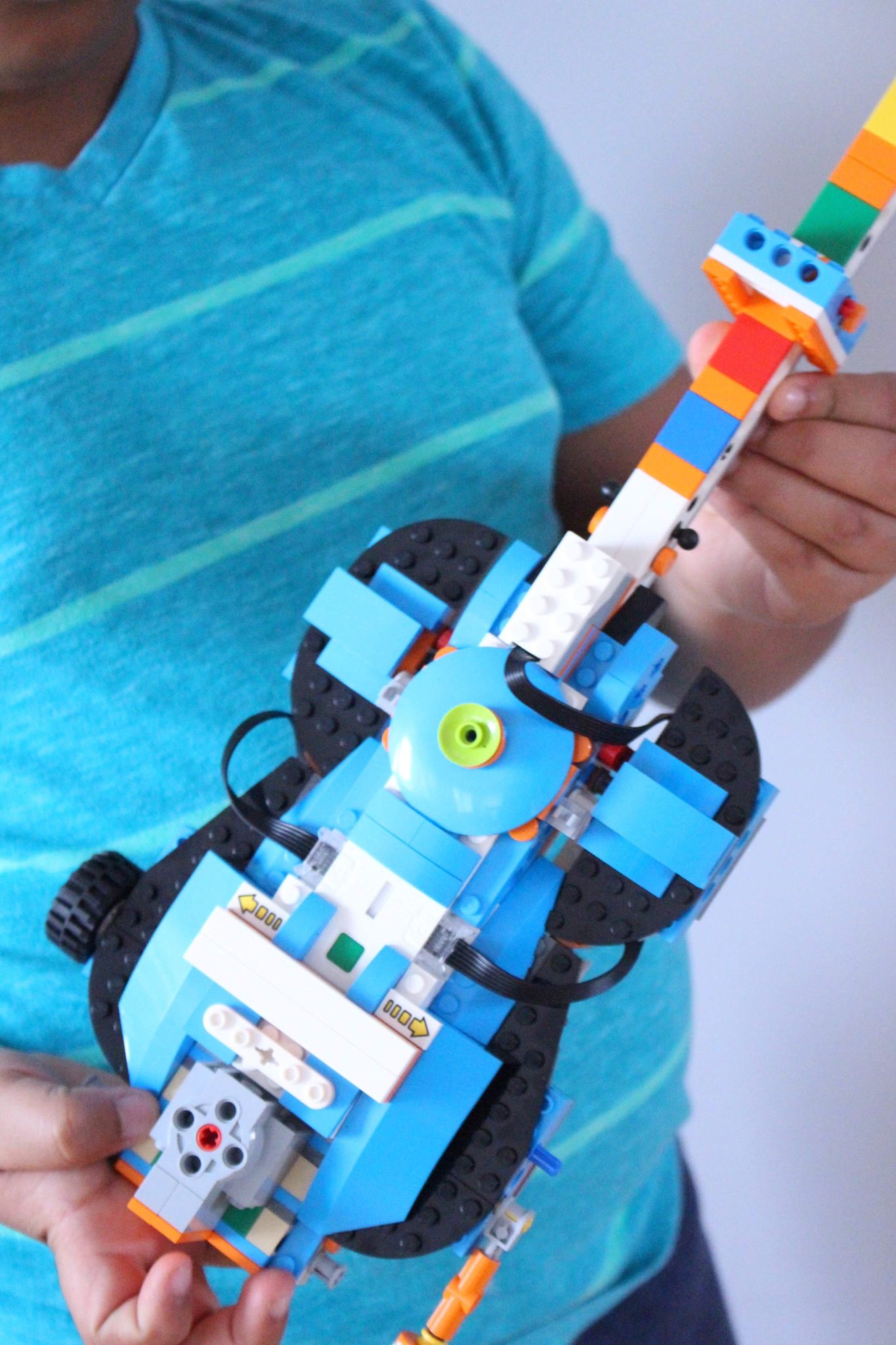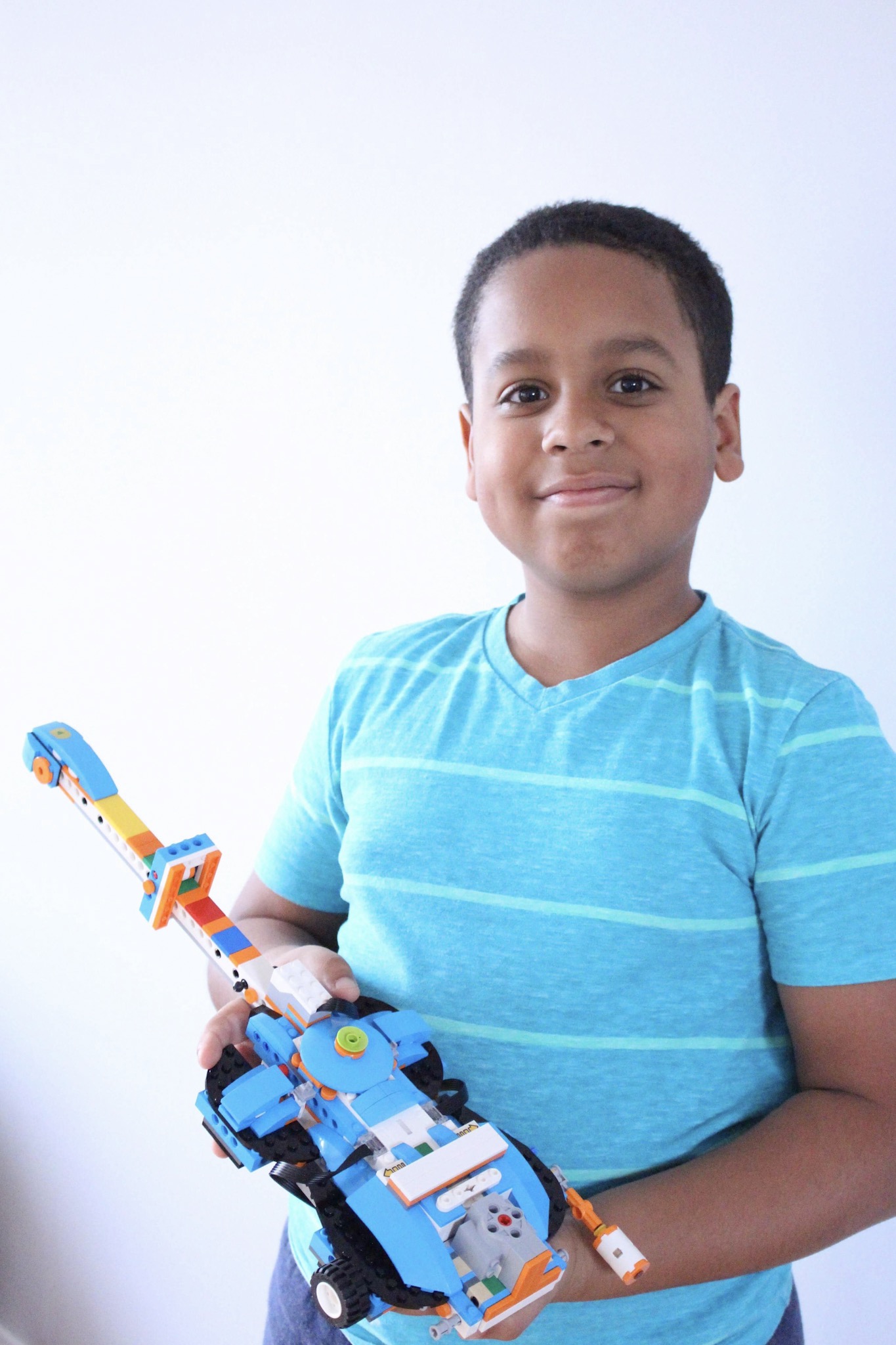 Build. Code. Play
Soon as we got our LEGO BOOST Toolkit in the mail, we got the iPad turned on and ready to download the app. Only thing? Our iPad is ancient. We hadn't turned it on in months! Since we already had plans to buy a tablet for Jazzy (she's always hogging my iPhone like it's hers), we went ahead and bought it early. We found a pretty decent one at Bureau En Gros, but you could totally find decently priced tablets on Amazon.
A tablet running iOS 10.3 and newer/Android 5.0 or above is required to build and play with LEGO BOOST. I highly advise that you check if your device is compatible first. You can do so by visiting the LEGO BOOST Device Guide page.
The FREE LEGO BOOST tablet app is available in the App Store and Google Play Store.
Once we got the app going, it was time to build! Check out Tristan in his building mode! Lol, He's a funny little dude!
To be able to play with the LEGO BOOST you will need 6 AAA batteries (Alkaline batteries are recommended).
About LEGO BOOST 
LEGO BOOST is a 5-in-1 model that introduces building and coding in one super-charged LEGO 
set, letting children add sound, movement, and personality to their LEGO creations, bringing to 
life anything they can imagine!
The free LEGO BOOST app introduces children to coding through many fun activities and an 
easy-to-understand horizontal icon-based layout. Much like building with LEGO bricks, children 
build behaviors & actions by linking digital coding bricks. It also includes digital building 
instructions for all five models and over 60 activities to spark the imagination.
The 5 Models
VERNIE the Robot: Vernie is the star of the show and your own personal robot friend. He's at your command and you can make him sing, dance or even fire darts. He always acts extra cool when you dress him up in his sunglasses and bow tie or in whatever way you want to personalize him.
FRANKIE the Cat: One look at those friendly eyes and Frankie will be your cherished pet forever. He always purrs loudly when you stroke his head or feed him his favorite fish. But NEVER pull his tail – or he might get very upset!
AUTO Builder: The Auto Builder is a LEGO creation that builds other LEGO creations. It is an automated production line that moves backwards and forwards so you can code it to build your own creations.
GUITAR4000: If there's a hidden rock star inside you, you're going to love the Guitar 4000! Play a song or create your own awesome tune.  It even allows you to add some cool pitch bend and sound effects.
M.T.R.4: Build the M.T.R.4 (Multi-Tooled Rover 4) and try out its different tool and customization attachments such as a hammer or dart shooter – to prepare this tough vehicle for an array of exciting activities.
One of you will get the chance to win your own 

LEGO BOOST Creative Toolbox (ARV 

$199.99)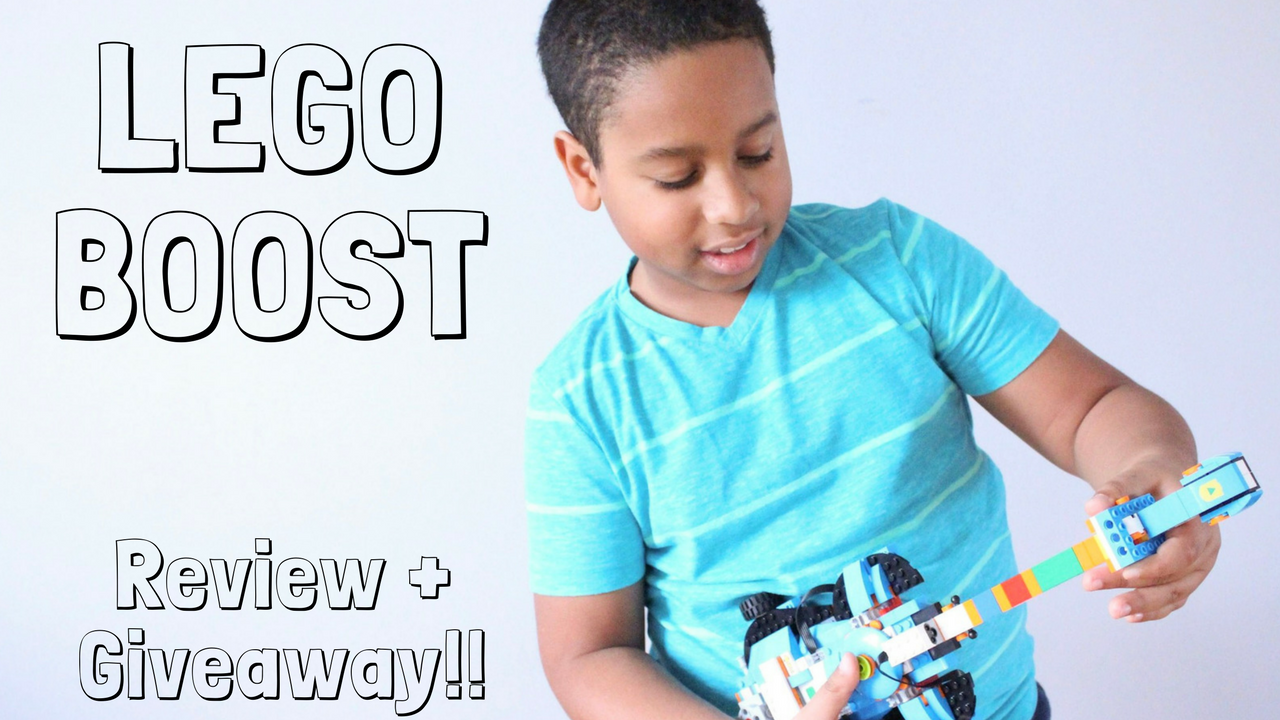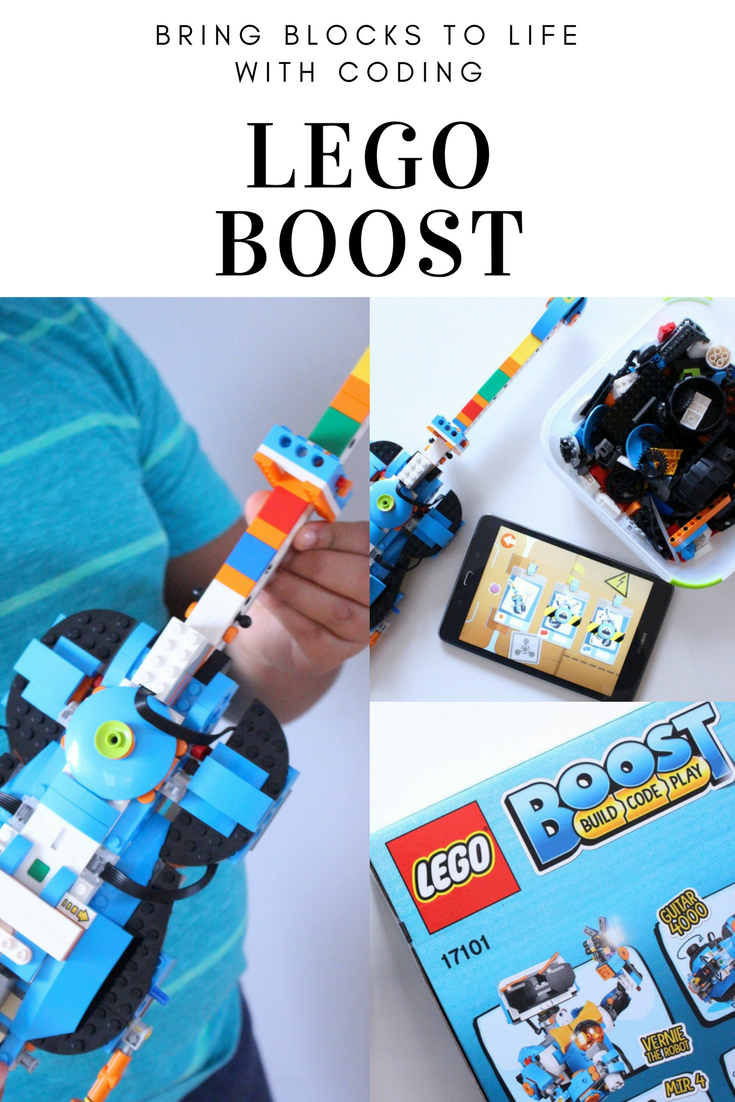 Connect with LEGO on Facebook, Twitter, and Instagram.
You can follow #BUILDwithBOOST on social media to see what everyone is creating! 
Do you have a LEGO fan that would love this LEGO BOOST Creative Toolbox? With the holidays right around the corner, LEGO BOOST is an excellent gift idea! Your child will have fun building, coding and bringing their blocks to life.
Did you enjoy this post? Be sure you're subscribed to my blog for even more reviews and giveaways!
Let's connect!