Planning a toddler's birthday party can be fun, but if you start to overthink, it can get pretty stressful. Today I'm sharing some birthday party hacks that will reduce the stress, and you and your toddler will love.
Birthday Party Hacks You And Your Toddler Will Love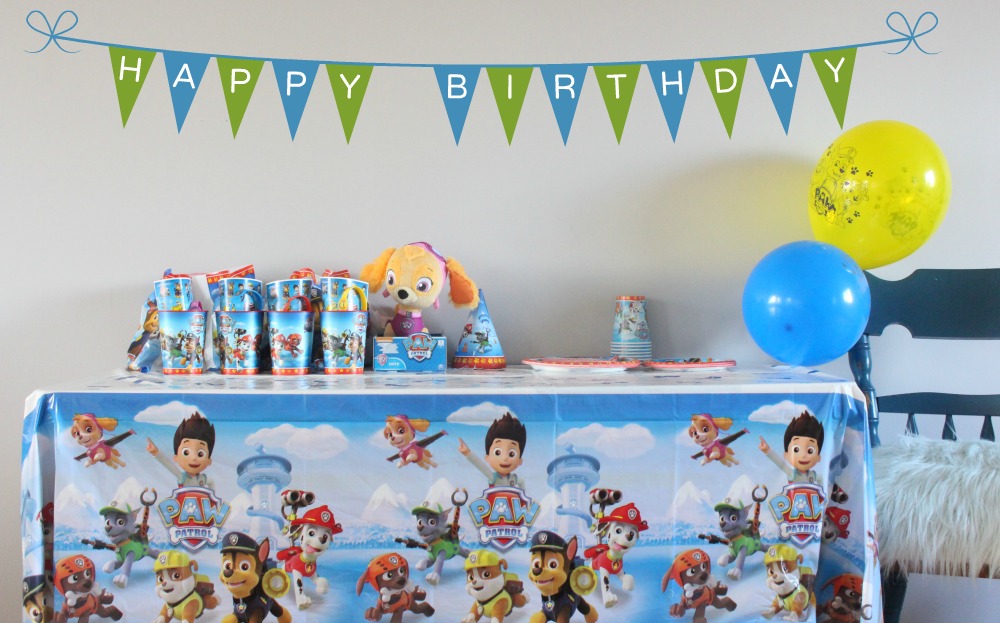 This post is in collaboration with Toys'R Us and Percyvites.
Pick a theme THEY will like
Remember, it's YOUR toddler's birthday party, not yours. Although kids that age don't really care about themes if you do decide to go with one, pick something they will like. My daughter is OBSESSED with Paw Patrols. Like Crazy in love with them. I, on the other hand like unicorns. Throwing her a unicorn themed party wouldn't mean much to her (doubt she even cares about the magical creatures) while a Paw Patrols party will for sure make her day. If you are crafty then, by all means, craft away! But I would suggest you pick a birthday party pack to cut down on 1. cost 2. time.  The Paw Patrols party kit is available at Toys'R Us Canada.
Keep the gifts to a minimal
My toddler plays with rocks. She just started to show interest in the toys that I got her for CHRISTMAS! Lol So yeah, at that age, one or two toys is more than enough. When family and friends ask me what my daughter wants I usually ask them to give clothes or gift cards.
Keep the guest list small
I don't know about you, but when there are too many people around, I get overwhelmed. Close family and friends are best when throwing a toddler birthday party. Not only will you have more time to enjoy the people there, but your toddler will only be around people she knows.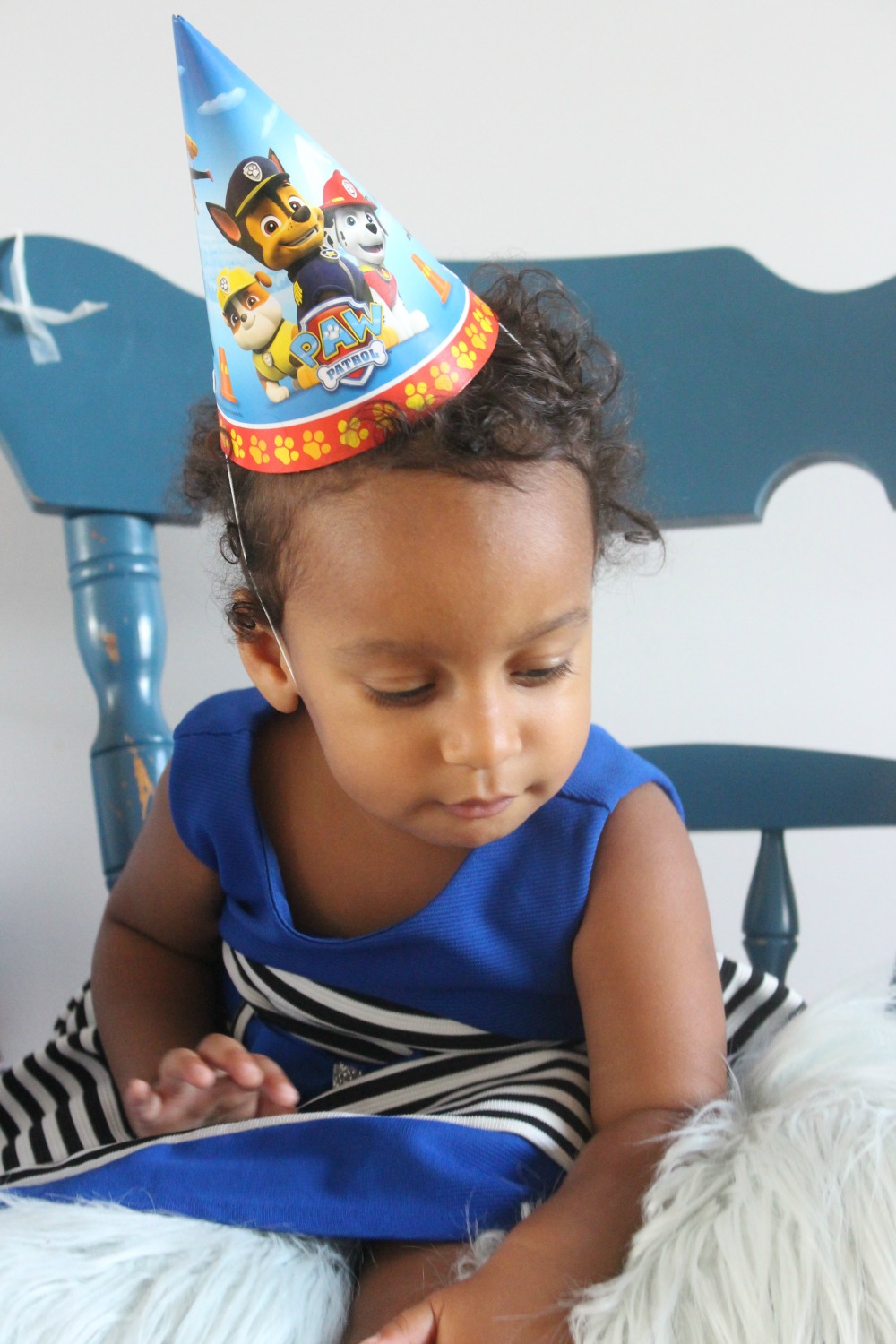 Don't get me wrong; I really love paper invites – When I'm not the one doing the work (writing, mailing them out, etc.). I'm using Percyvites this year and here's why.
With just a few clicks you can create fun invites and thank you videos. You can track who opened the invite, who have confirmed their presence and who hasn't. There's no paper involved, no need to drive (or walk) to the post office. Not only that but using Percyvites is much more cost effective at $0.79 each. Stamps are like 1$ not including the expense of the paper invites & envelopes.
The best feature is that your guest can even download the video invite as a keepsake. Check out the one I made as a test trial.
About Percyvites:
Personalized video invitation and thank you videos starring your child's favorite characters, your child's photo, and all of their party details. PercyVites is a product of Percy3D, a video personalization company founded in 2010 and based in Toronto, Canada.
They have partnered with Toys'R Us, and I was asked to try their personalized video invitation.
[Tweet "Personalized party invitations made easy thanks to @percyvites #PercyVites #PartyPlanning"]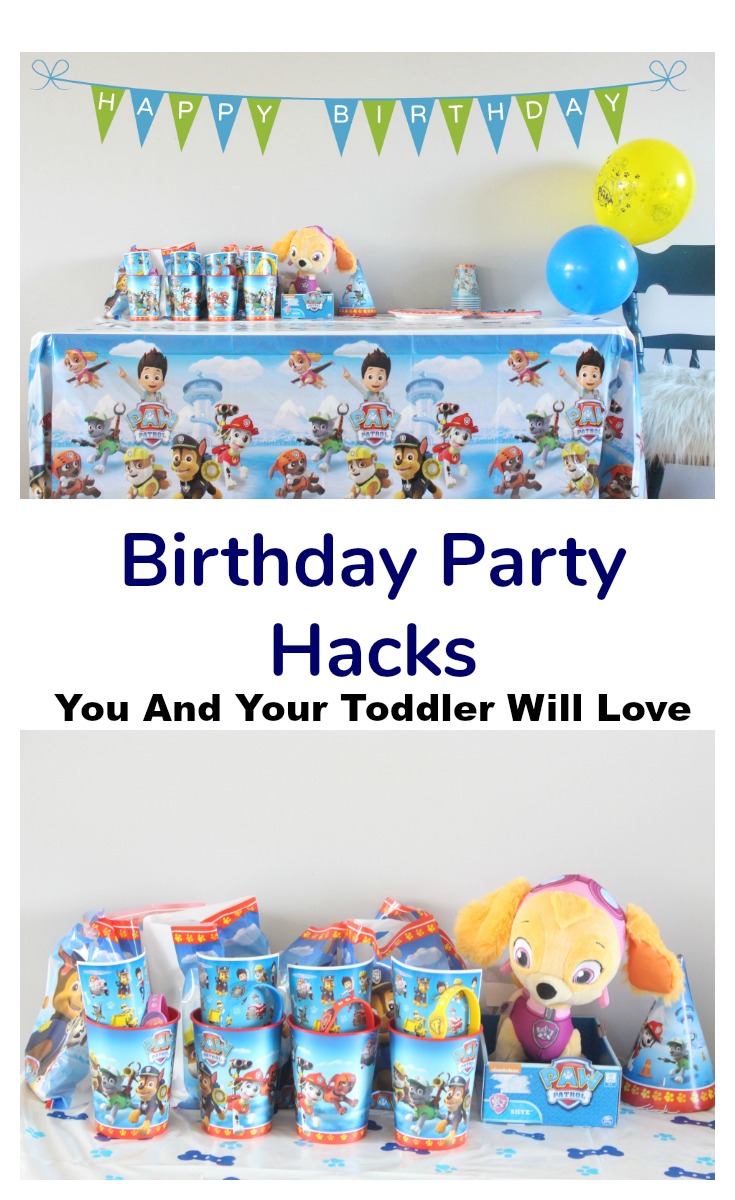 Throwing a birthday party soon? Check out Percyvites and see how easy it is to create personalized video invites for your guest.
Connect with them on Facebook, Twitter, and Instagram.
Hope you found these birthday party hacks useful. Do you have kids (grandkids) that are obsessed with a Paw Patrols too?
Be sure to subscribe to my blog for an update when a new post is live!
Let's connect!
Twitter | Facebook | Instagram | Bloglovin
**Disclosure: I was provided the Paw Patrols party pack to facilitate this post.