This year my youngest child turned 3! Two months prior to his birthday party, I asked him to pick between a race car theme or a fire truck theme (last year, we did a construction truck party for his 2nd birthday). He wanted both the race car and the fire truck, but Mama was on a budget. He had to pick just one. He went with the fire truck. If you know him, you know he absolutely loves trucks. Today I'm sharing all the details of our budget-friendly fire truck toddler birthday party, plus three tips for a memorable celebration.
Fire Truck Toddler Birthday Party: 3 Tips for a Memorable Celebration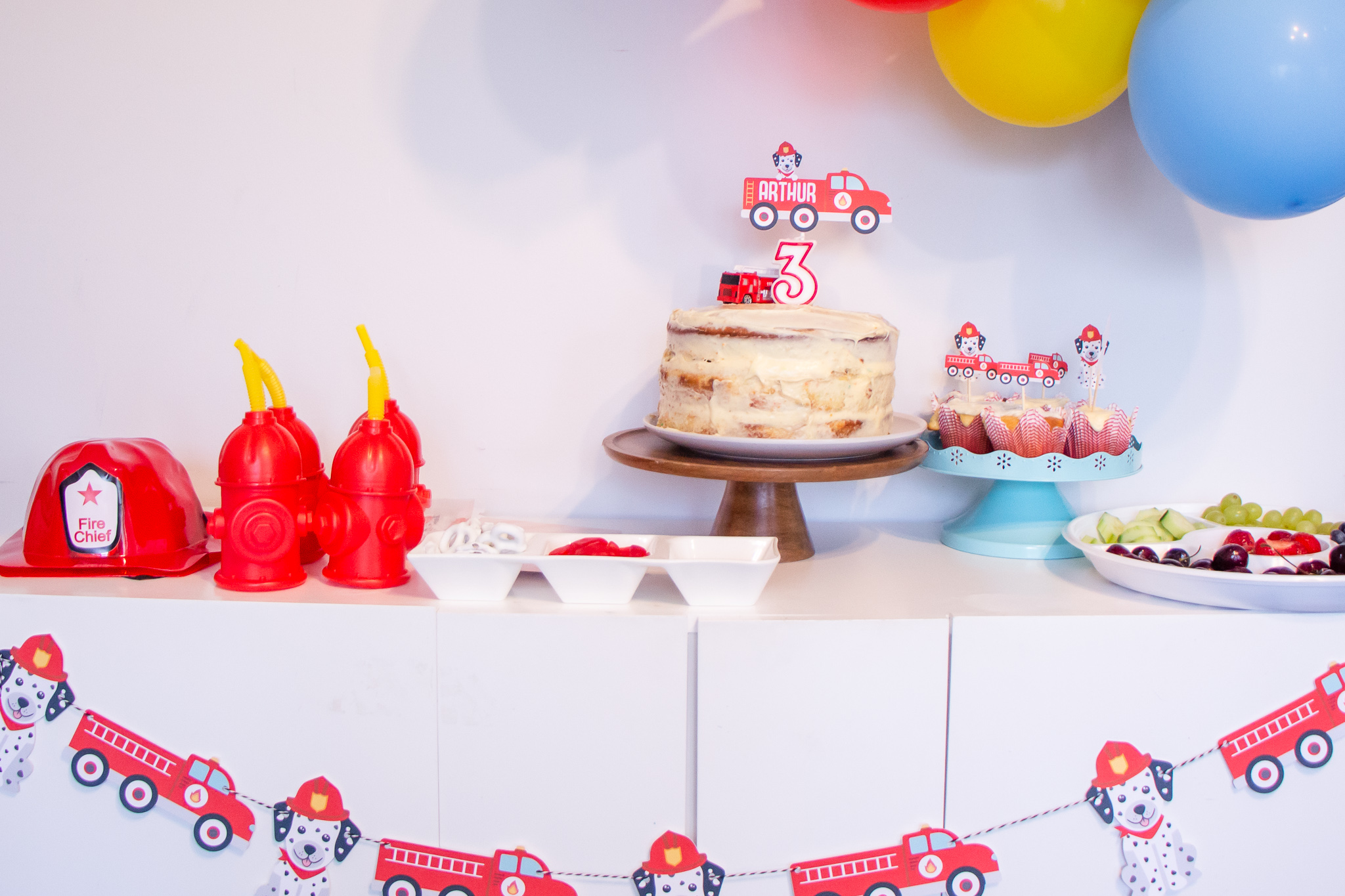 When it comes to celebrating your toddler's birthday, you don't need to break the bank to create a magical and memorable experience. With a little creativity and careful planning, you can throw a budget-friendly toddler birthday party that will delight both your little one and your wallet. Here are three tips to help you get started:
Keep the Theme Simple and DIY
Choosing a theme for the party can be exciting, but elaborate themes often come with a hefty price tag. Opt for a simple and DIY-friendly theme that allows you to get creative without spending a fortune. Whether it's a favorite animal, a beloved storybook character, or a color scheme, keeping the theme straightforward can save you money on decorations and party supplies. Get crafty by making your own banners, centerpieces, and party favors using inexpensive materials like construction paper, markers, and glue. Your toddler will love the personal touch, and you'll love the savings.
If you are not the crafty type, check out Etsy. You can find both printables and ready-to-ship items. I ordered a few items from Jules. She's the owner of Funkissd (remember the mermaid party we had for Jazzy a few years ago?). She's super talented, and she's a Canadian maker!
For the Fire Truck birthday party decoration
Firetruck Banner – Personalized Firetruck Cake Topper – Cupcake Toppers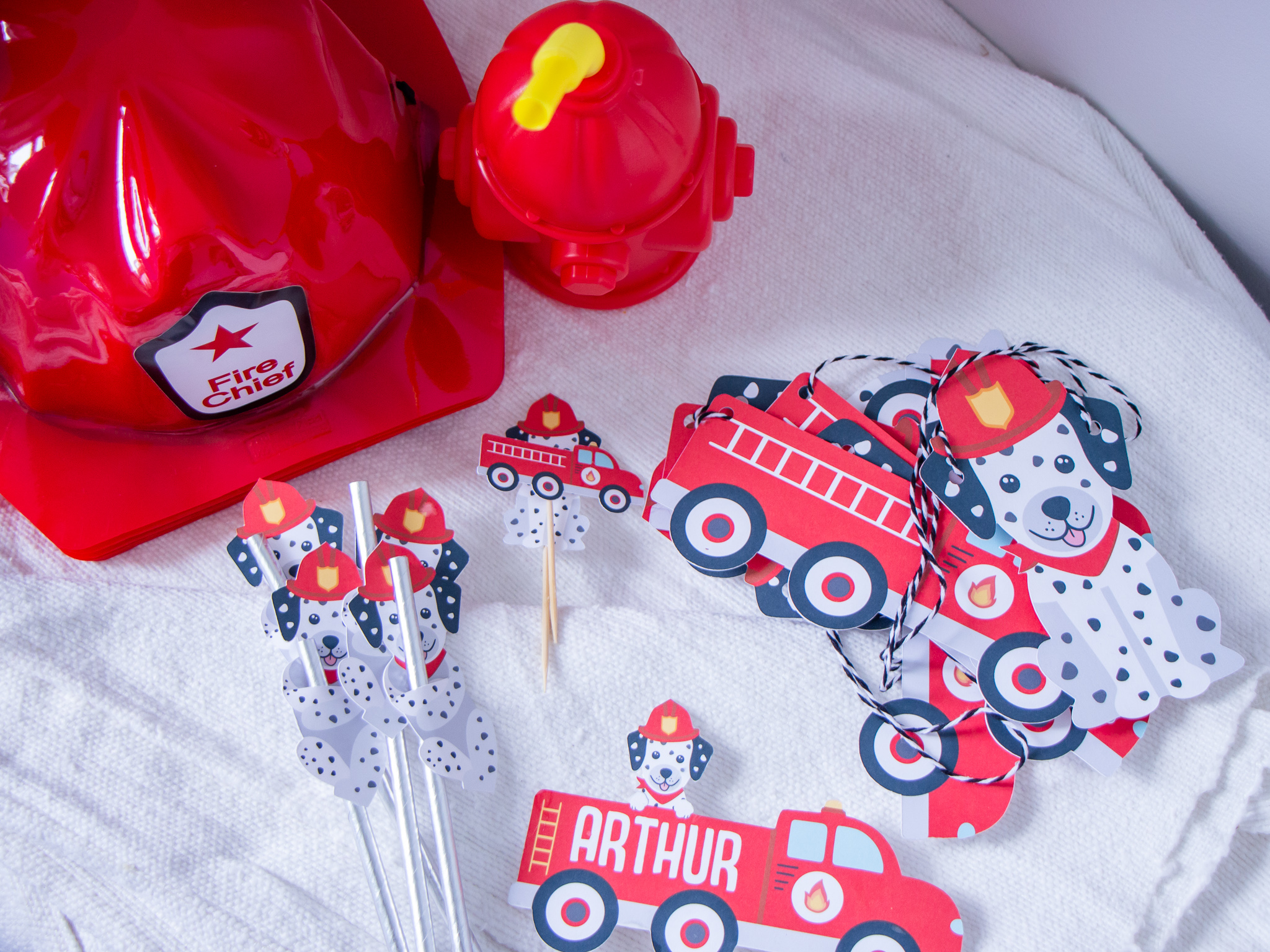 I ended up ordering some Fire Hydrant Cups on Amazon and firefighter hats.
I also bought yellow, blue, and red balloons at the dollar store. I also got a birthday candle and a few other items.
Total cost for decor: $151.97
OpenAParty total cost: $44.70
Etsy: $

38.32

Amazon: $38.95 
Dollar store: $30
Choose an Affordable or Free Venue
The venue sets the tone for the party, but you don't need an extravagant location to create lasting memories. Consider hosting the party at your local park, a community center, or even your own backyard. These options are often more budget-friendly than renting a dedicated event space. If you're worried about the weather, having a backup plan for an indoor space at home can provide peace of mind. Choosing an affordable or free venue gives you more flexibility in allocating your budget to other important aspects of the party.
We had the party at our house, so the total cost for the venue was $0
Create Homemade Snacks and Treats
While it might be tempting to order catering or buy pre-packaged snacks, creating homemade treats can save you significant money. Whip up simple, kid-friendly snacks like fruit skewers, cheese and cracker platters, and mini sandwiches. For the pièce de résistance, consider baking the birthday cake yourself. Not only will homemade treats be more affordable, but they'll also allow you to cater to any dietary restrictions or preferences among your guests. Plus, the pride of presenting your culinary creations will add a special touch to the celebration.
This year I decided to bake both the birthday cake and the cupcakes. I did buy two firetruck cake toppers ($12 cost included in the decoration).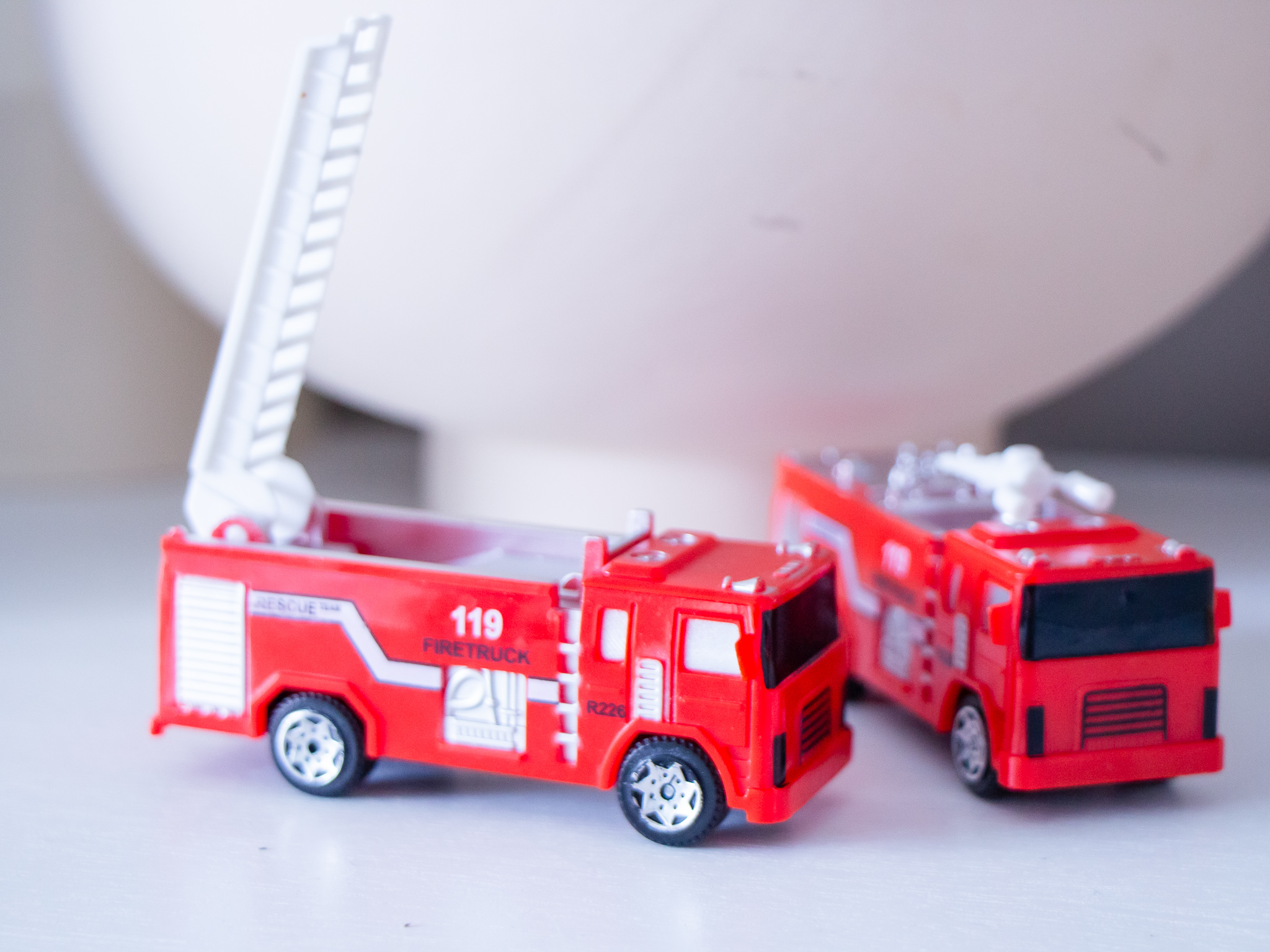 Total cost for the cake and cupcakes: $20
Because this was both a birthday party and a get-together with family and friends, I did spend a bit of money on food items. I kept the menu fairly simple, with food I knew would not take too long to make. Overall, I spent close to $200 on groceries. Keep in mind food prices are ridiculous right now.
PIN IT!
Planning a budget-friendly toddler birthday party is all about finding the balance between creating a joyful and memorable experience for your child and staying mindful of your finances. Remember, the most important thing is the love and joy you share with your toddler on their special day.
Be sure you are subscribed so that you don't miss a thing!
Let's connect!
Twitter | Facebook | Instagram | Bloglovin
This post was proofread by Grammarly.