Sleep? What is that? That's usually my answer when someone asks me how much sleep I'm getting at night. For the last 2+ years, I've been getting under 4 hours of sleep. I had so many reasons as to why this was happening. I had a newborn; she was breastfeeding, I can only work during the night, I'm a night owl. The list went on and on. In August, I decided it was time for Jazzy to weaned. I figured I'd be able to get a good 5+ hours once she was. During my trip to NYC, I went to bed at 9 pm and woke up around 7 am. It was weirdly satisfying to get so much sleep after all this time. Once I got back from my trip and Jazzy was fully weaned, I was doing great with going to be at a reasonable time. But as the old saying goes, old habits die hard, and before I knew it, I was back to going to bed at 4 am. Keep reading to learn some things that I started implementing to get the best sleep! I'm also doing a review of the Leesa Mattress that we received a few weeks ago.
3 Tips For Getting The Best Sleep | Leesa Mattress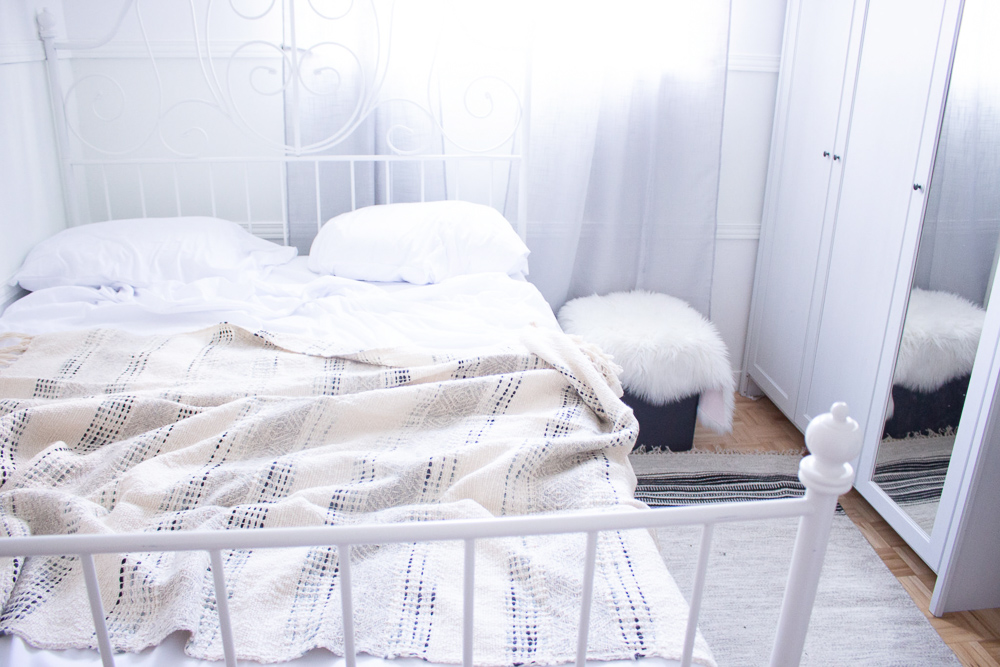 Did you know that poor sleep has immediate negative effects on your hormone and that it can also cause weight gain? For the last three years, I've seen these adverse side effects, and that is not a path that I want to continue.
Maximize your sleep environment.
Could your sleep quarters keep you awake? In many cases, it can! There are however some simple fixes to maximize your sleep environment.
Remove clutter from your bedroom

Get light blocking curtains

Keep your bedroom quiet

Need white noise to sleep (I DO!!), invest in a white noise machine or keep a fan turned on when possible.

Keep electronics out (TV, Radio, Cell Phones)

Make sure the bedroom temperature is optimal for your preference. I hate being cold lol
Our guest room had a mini-makeover to make sure our guests are also getting the best sleep when they come over. I removed the clutter, got some comfortable sheets and added a new plant.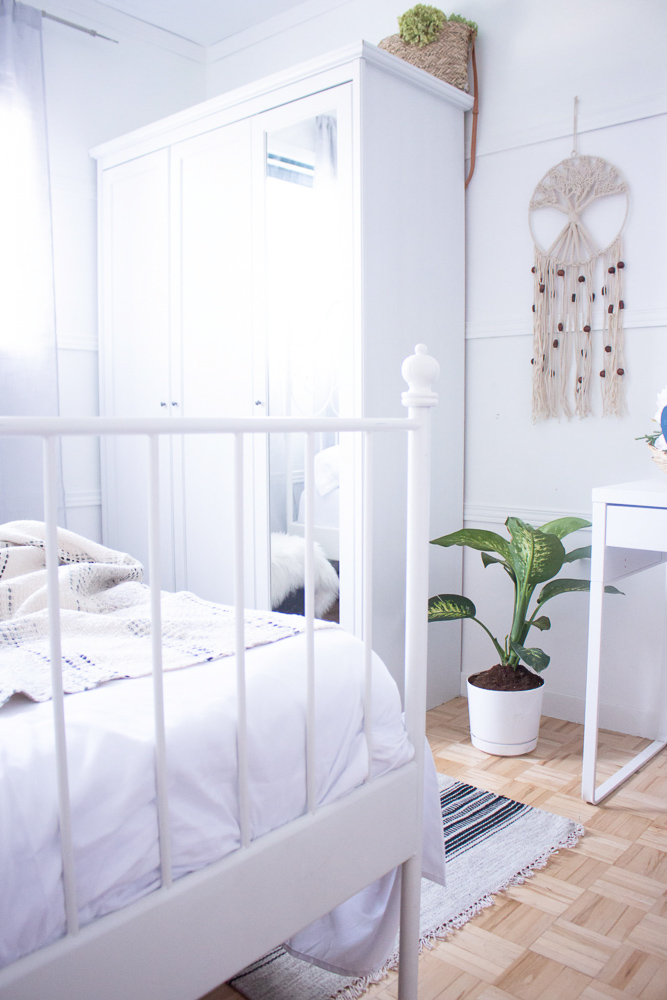 Don't eat late at night
Being the night owl that I was, eating past 11 p.m. was the norm for me. We usually have family suppers at 6:30-7:00 PM. I put the kids in bed by 9:00 PM and that is when my workday starts.  By 11 PM I'm famished and often opt for sugary food and snacks. But now that I'm in bed by 10 PM I'm no longer stuffing my face all through the middle of the night. I still need to implement some exercises, but I'm happy to report that I'm no longer gaining weight like it's going out of style.
However, the reality is, sometimes I do have to stay up late. When I get a craving, I opt for something light and healthy such as popcorn or yogurt and fruits.
Get a Comfortable Bed
Having a comfortable bed is very important for getting the best sleep possible. Last month we replaced our 13 years old mattress with The Leesa Mattress. Demo set up The Leesa Mattress and soon as he put his head down on it, he proclaimed it his. Yup, it was that comfortable! I'm super happy with the upgrade, and I know my guests will be too!
About The Leesa Mattress
The Leesa mattress was designed with one goal in mind: to help people get a better night's sleep.

What makes Leesa different is the top layer of

responsive foam

. It's a responsive material that allows airflow through the mattress for a cooler nights sleep and provides enough bounce for freedom of movement

The unique combination of three foam layers (2"

Responsive Foam

, 2" Memory Foam, and 6" Support Foam) adapts to the body of each individual, providing optimum support and comfort.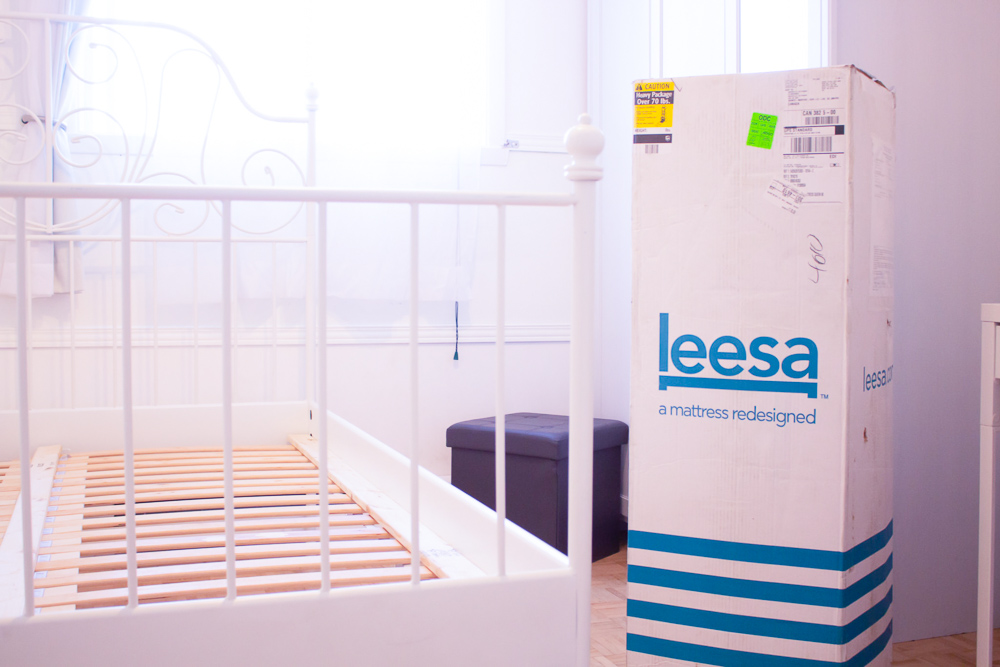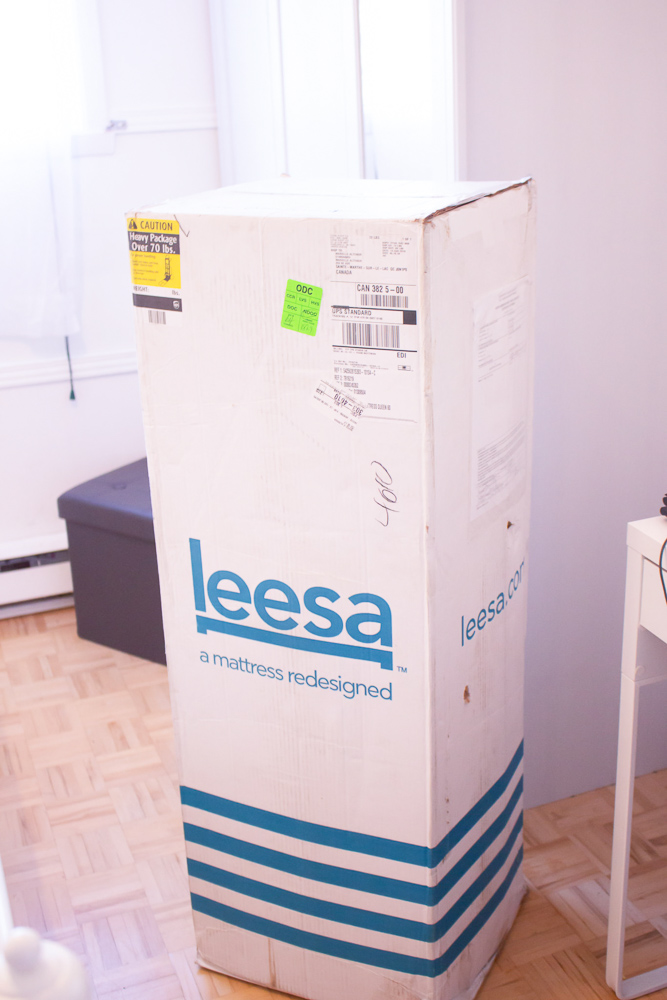 Ordering the mattress was super simple. I love their hassle-free ordering system and the fact that they offer free delivering.
One thing that came as a surprise to me is the 100 risk-free nights policy! Any mattresses that are returned during that time will be donated. If for some reasons the mattress cannot be donated, the company will arrange for the mattress to be recycled. The company also donates 1 mattress for every 10 that are sold. They also plant a tree for every mattress sold to help offset their carbon footprint.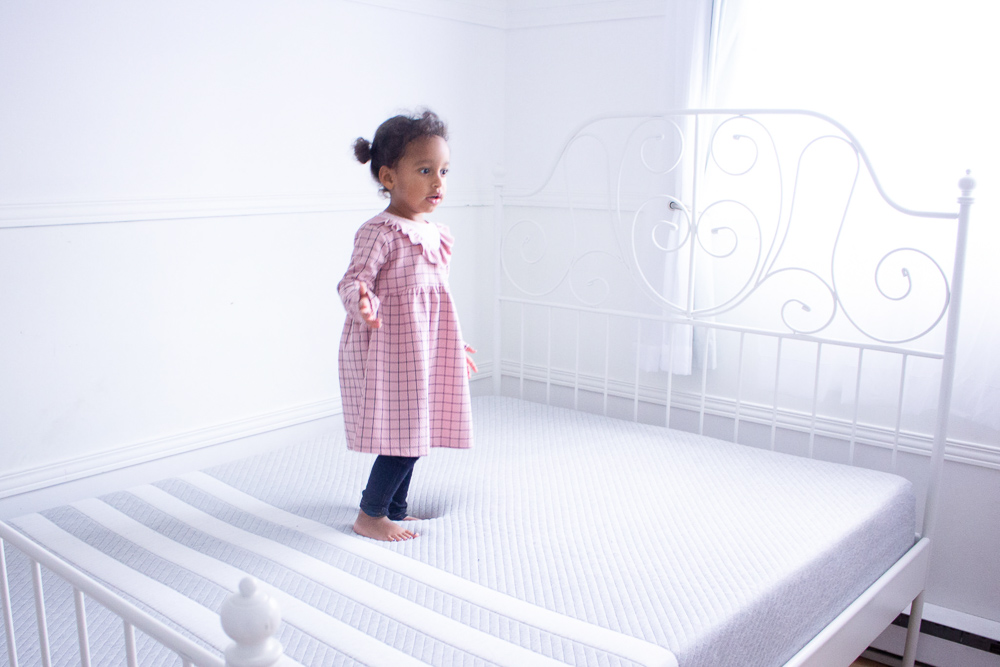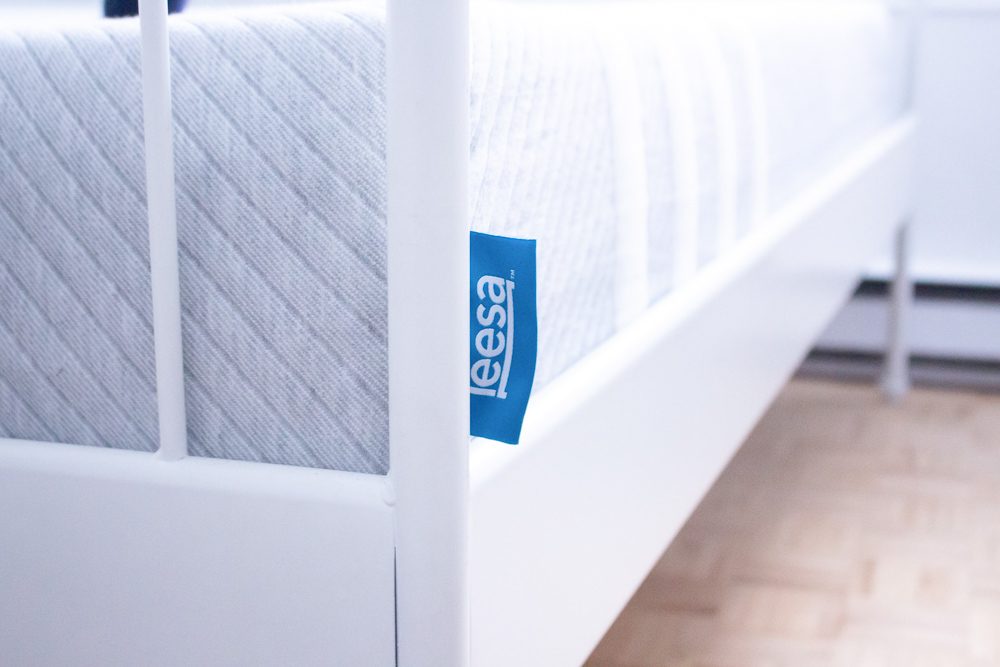 Ready to get the best sleep ever? Leesa Mattress is giving my readers $150 off with code MARIELLE.
Leesa is doing some amazing thing in the community. Follow along on their Instagram for more.
Be sure you are subscribed so that you don't miss a thing!
Let's connect!