Today I want to share another eBook by Tali Carmi. This story is about Abigail and the Jungle Adventure.
Usually I will read the books first before reading them to the little man. That way, I can practice and decide if I'm going to read the story in a different voice (yes, I know…I'm weird that way). Ended using my normal voice (mommy was tired).
About the book:
Abigail is staying with her grandparents while mom and dad go on a business trip. One day she goes up in the attic and finds a red bicycle. Turns out that when she repeats a magic phrase, the red bicycle will transport her anywhere in the world!
Follow this curious little girl on her amazing adventure to the jungle all while riding on her magical bicycle (which I now want for myself).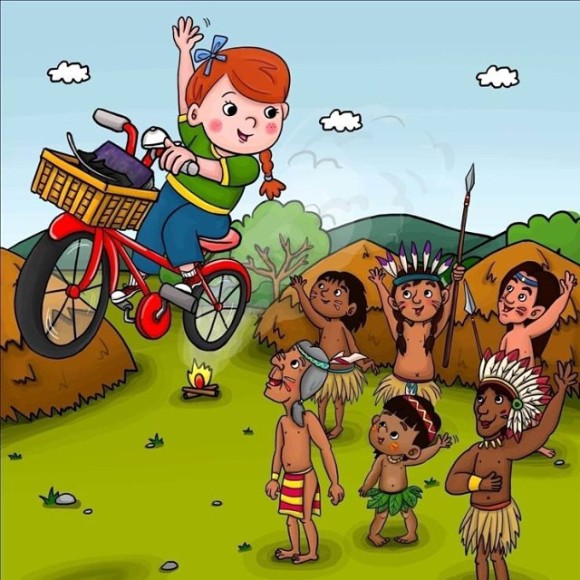 Tali did a great job with this story. It was easy to read and had cute illustrations. Of course now The Little Man wants a magical bike. Wouldn't that be fun awesome!?
Get your copy on Amazon
Check out The Kid's Books for more of Tali's works. You can read my last eBook review here.
Bonus: Abigail and the Jungle Adventure also comes with a free puzzle that your little ones can do to.
If you had a magical bicycle and could go anywhere in the world, where would you go? I would go to South Korea! 🙂
Don't forget to subscribe for more fun reviews.
I received one or more of the products mentioned above for free using Tomoson.com. Regardless, I only recommend products or services I use personally and believe will be good for my readers.