I had a hard time finding the words for this post. Mostly because I'm still so annoyed about the whole thing, but I'm not the type to make a big scene in public (i.e. online). Still, here I am, wanting to get this off my chest. What better way to do that than to share my 5 Reasons You Should Avoid The Lego Imagine Nation Tour? Disclaimer: This is NOT  a bashing post, more of a "heed my warning" kind of post. Stick around; it's going to be good.
5 Reasons You Should Avoid The Lego Imagine Nation Tour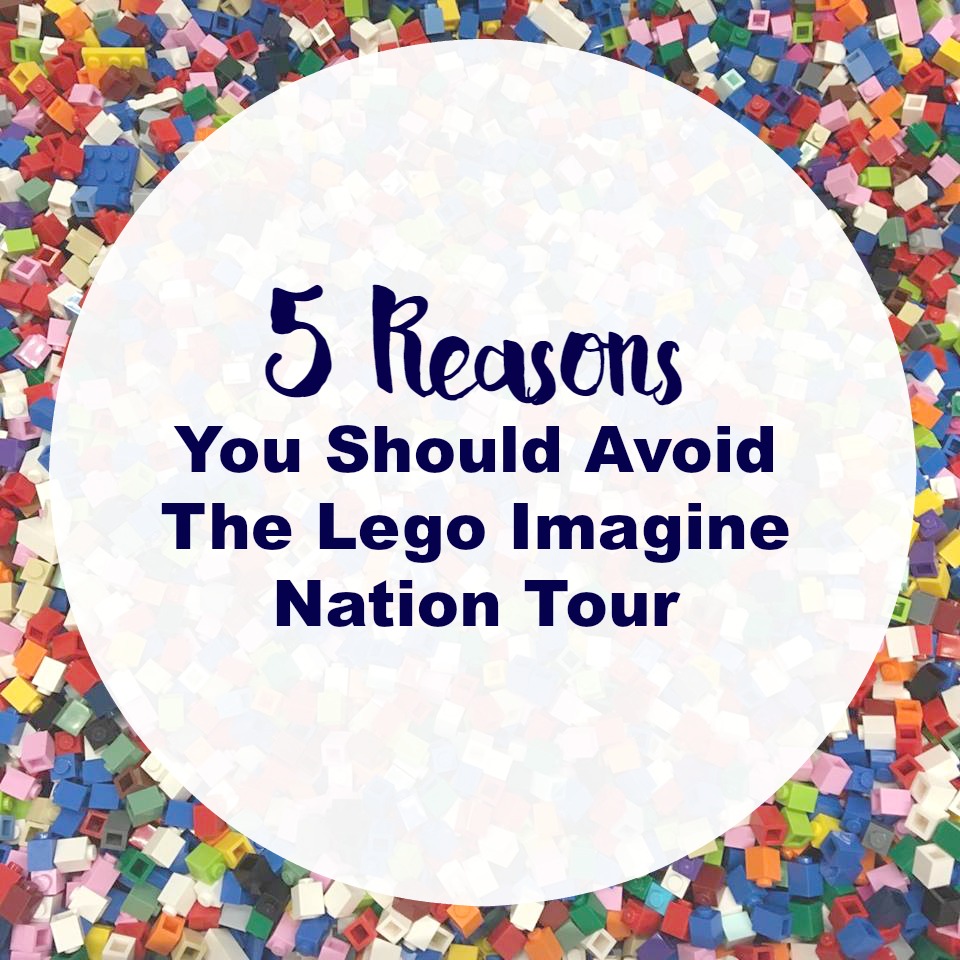 I first heard of the Imagine Nation Tour from the Lego Club magazine that I signed up for my son a while back. My son has been a big fan of Lego blocks since watching the Lego Movie a few years back.  Figured it would be a fun little trip to take as a family.  I knew about the tour months ago, but I waited last minute to get tickets. I recalled seeing the price for the tickets at 22$ but by the time I went to the website to order, they had gone up to 28$. This would have been the perfect time to back out of it, but I had already told my son that we were going. So I went ahead and completed the order for four tickets. Boy oh Boy, I wish I hadn't dragged the whole family there. Why?
The cost!
28$ per person over the age of 2 years old is ridiculous!! There's NOTHING to do for the parents other than watch their kids playing with the Lego. I can do that for FREE at home! Just throw some Lego on the ground and watch them play for a couple of hours.
No Loot Bag!
You can call me greedy if you want but 28$ to watch a bunch of kids playing with Lego, you better give me a treat bag or SOMETHING! 28$ should include at least ONE piece of Lego to take home.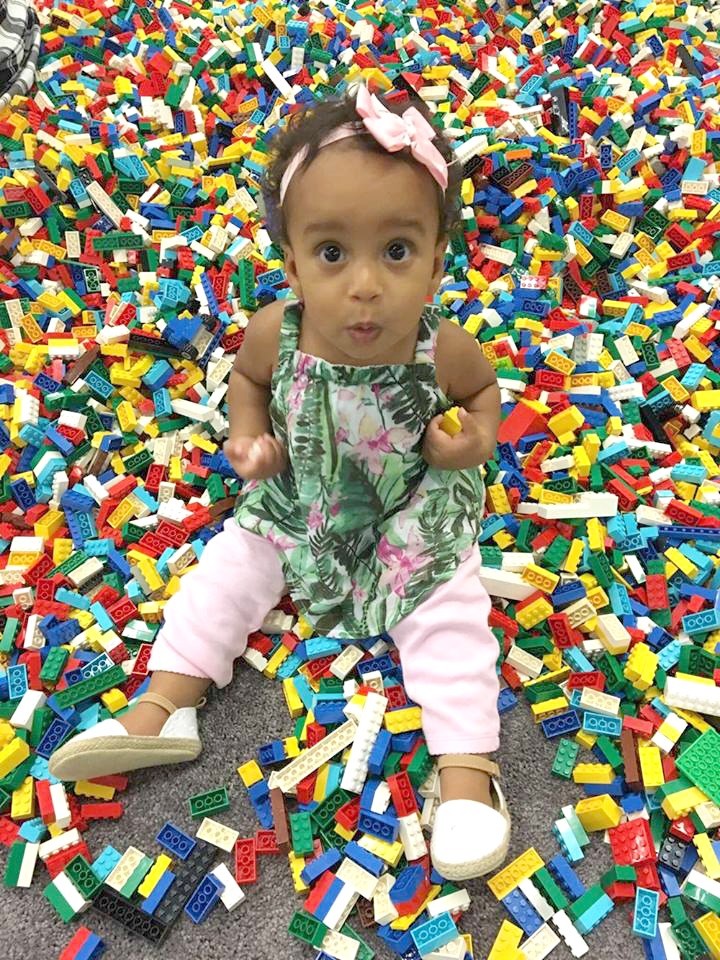 Here's the face of my daughter when I told her how much it cost to be here. She wanted to keep a Lego. We didn't.
You are Not allowed outside food.
Ok, this one I can understand. Can you imagine a bunch of people eating and touching the Lego blocks? Eww! That one is not a con. As we made our way to the door for the even you could see food all over the sitting area. Drinks, and even sushi. To be fair, it does say on the website that food is not allowed inside the event. Also, before my friend squeals on me, I did sneak in some cooked noodles for my daughter to snack on. We went outside to eat them.
You don't play with Lego.
This is where it might have gone wrong for me. I didn't grow up playing with Lego toys. Ever. I mean, I get it. It's popular with so many people. But to me, they are just things that I'm always stepping on in the middle of the night (thanks, kid!). Papa grew up playing with Lego, but he wasn't too impressed with the event. He was pretty cool about me dragging him to the even after he had a long day at work. He even helped the Little Man build a Lego car (or something).
There's NOTHING to do for non-Lego loving adults.
Chairs. That is what they had for non-Lego loving adults. They had folding chairs set up all around each Lego Stations. I will give them props for that one. It was funny to watch some of the parents faces as they all realized that they just wasted money coming to this event. I laughed a bit but mostly I wanted to cry.
The moment you walk into an event and get that instant feeling that you just took money out of your pocket and set it on fire, you know it's going to be bad. That's exactly how I felt as soon as I walked in the Lego Imagine Nation Tour event.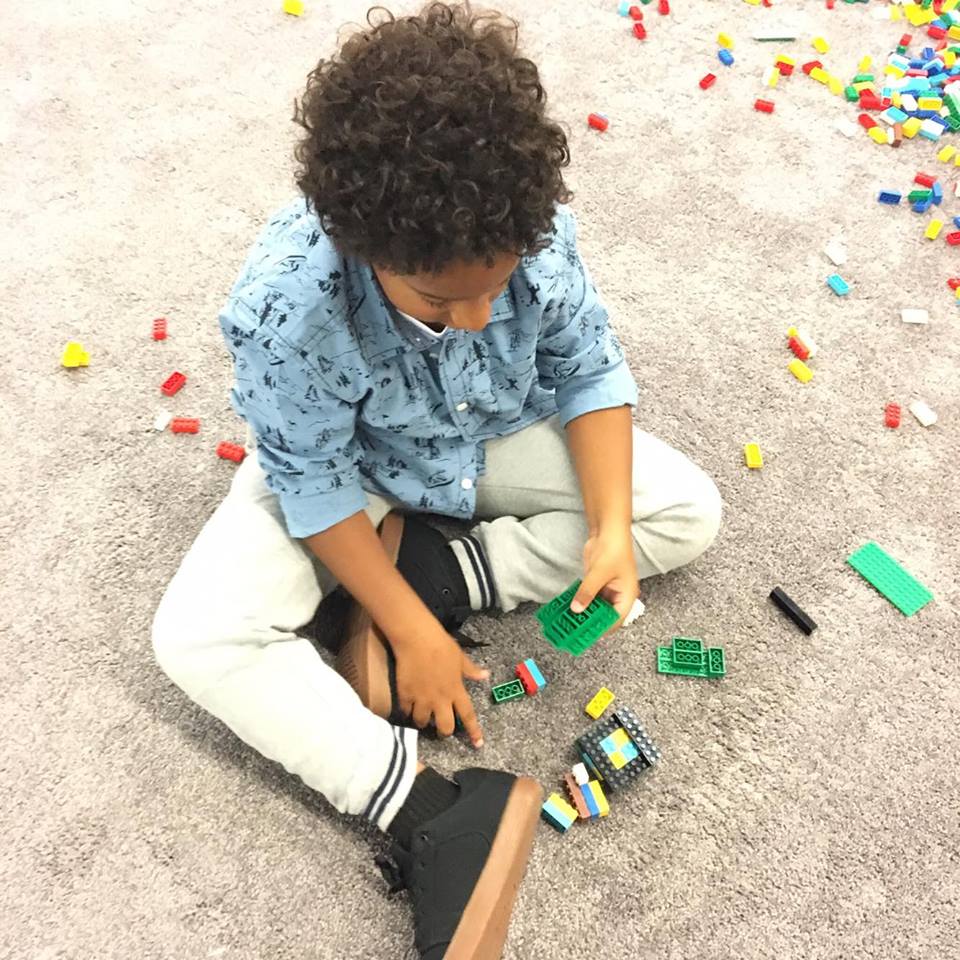 In my opinion, the Lego Imagine Nation Tour was a waste of money. Would I go again? Probably not. I can watch my son play with Lego blocks for free. I can even invite a few of his friends; they can bring THEIR Lego toys too, and we can have our very own Lego mountain, and it won't cost us anything.
The main reason I was disappointed is that I was expecting MORE. I mean it's LEGO! If you look them up, they made over 2.1 billion in sales in 2015 (Wikipedia). They Could have done so much more.  Or maybe not charge so much for the little they offered. Don't get me wrong. My son had fun playing with the Lego toys. I just feel that they should have had better prices for families and have loot bag or something for the parents (other than folding chairs to sit on).
End rant.
Have you heard of the Lego Imagine Nation Tour? Will it be in your city and if yes, do you plan on going?
Subscribe for more family adventures. I'll have some more pictures on Facebook for you guys to check out.
Let's connect!