3 Great Travel Tips for Couples
Traveling together is something every couple should do at least once, if not regularly. Whether it's to the 597 square miles of Oahu, a completely different country, or just an hour away, traveling as a couple is an excellent opportunity to spend time together and reconnect. So if you and your partner are thinking of booking a vacation, here are a few tips to keep in mind.
Choose the Right Activities
No matter where you're traveling to, there's a good chance you're going to be participating in various activities and excursions. When you're planning your trip and choosing these activities, it's important to choose them carefully. You should not only consider activities that both of you will enjoy but also find activities that will bring you closer together as a couple. Choosing activities that involve working together and supporting each other will allow you both to enjoy the activity and doing it together. And always make sure you choose excursions you can't do at home — while 95% of Americans live within an hour's drive of a body of water, you may get the opportunity to snorkel on your trip. Remember to keep each others' likes and interests in mind when choosing what to do so everyone can enjoy the activity.
Talk About Your Budget
Money is often a big reason why people don't get to travel. But if you and your partner have decided you're in a situation financially where you feel comfortable traveling, then it's essential to talk about your financial situation. The last thing you want to happen is to get into a fight over how much money you're spending while on your trip, so you need to talk about it ahead of time. A lot of unexpected expenses may come up while you're on your trip. You should set a budget that both of you feel comfortable with, but keep in mind that you'll need a little wiggle room for things like transportation, food, and even souvenirs. Being fair and considerate of each other's concerns while planning a budget will ensure both of you are happy and not stressed about money while trying to enjoy your trip.
Make It Romantic
Even if you're not one of the 1.4 million newlyweds in the U.S. who travel for their honeymoon every year, there's no reason your vacation can't be romantic. When couples travel together, they should always try to add an element of romance to genuinely enjoy spending their time together. One of the first things couples should do is put away their phones — disconnecting from technology will allow you to really spend time together as a couple. You could also do things like schedule a romantic dinner, have champagne brought to the room or splurge a little on a couple's massage. Making time for romance will bring you together and help you focus on your love for one another.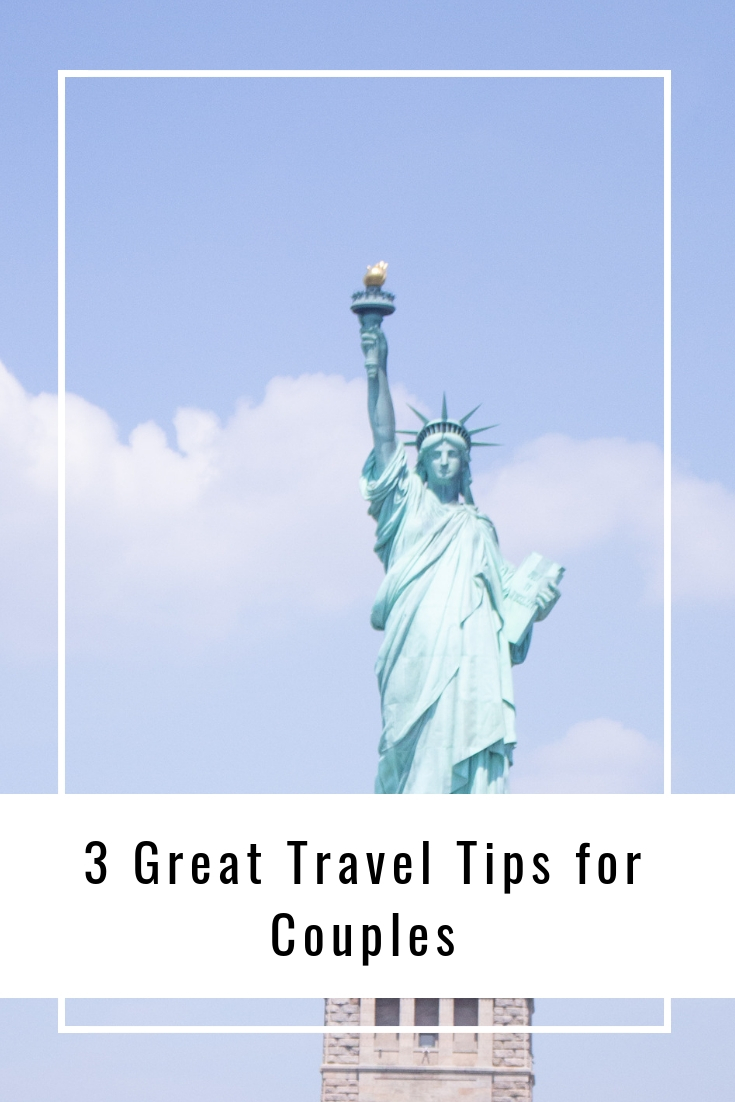 Hopefully, these tips will help you plan the perfect trip. Remember traveling together is about focusing on each other and having fun!
Be sure to subscribe to my blog for an update when a new post is live!
Let's connect!