Whether you're starting from scratch or simply updating your current space, upgrading your kitchen is a worthwhile project. The benefits of an upgraded kitchen are numerous, from boosting the value of your home to creating a space you love cooking in with room for entertaining guests.
3 Budget-Friendly Tips for Upgrading Your Kitchen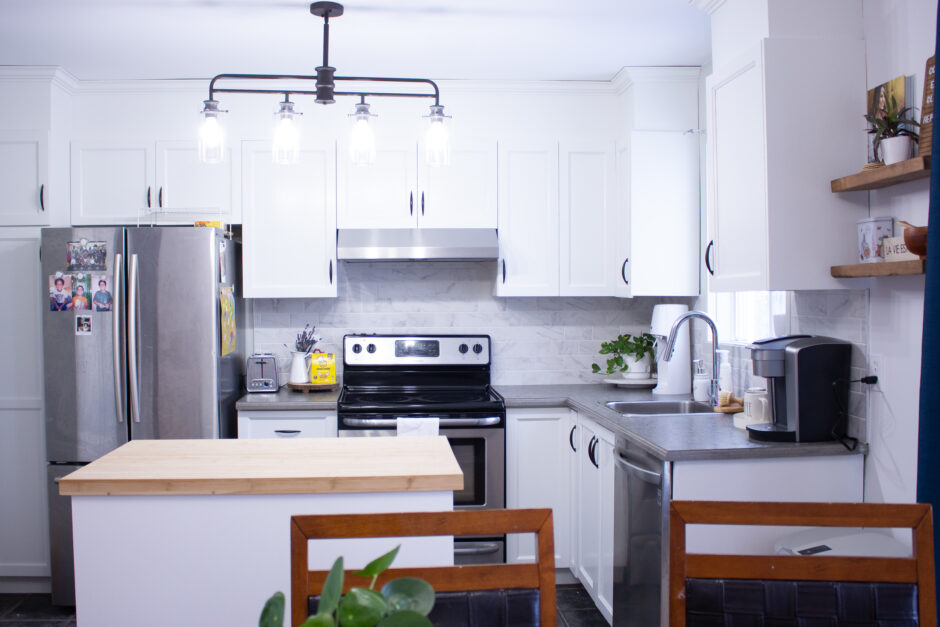 With so many wonderful and easy upgrades for any budget, there's no reason why your kitchen can't be as extraordinary as you are. This article will give you three budget-friendly tips for upgrading your kitchen into a welcoming and comfortable space you love.
Add storage wherever you can
The kitchen is a space that sees a lot of action and use, and adding storage is one of the best ways to upgrade the room. That being said, it's worth looking around your kitchen for any odd spaces you might be able to turn into storage. These can be any odd corners that aren't in use, like in the back of your pantry or under a cabinet, but where it would be out of sight.
Adding extra storage space can make your kitchen feel more organized and less cluttered, which can make cooking more enjoyable. This is a very cheap and easy upgrade that you can do just by adding another shelf or some more wall storage.
Fix anything that needs to be repaired
While there are some significant improvements you can make to your kitchen that don't cost a cent, there are also a lot of improvements that will require you to make repairs. Even the most beautiful kitchen may have a few minor issues. Whether it's a few cracks in the tile or a worn-down faucet, fixing them can help make your kitchen look brand new. While this can be both intimidating and pricey, it is essential to repair what is broken so your kitchen will run properly.
However, taking care of needed appliance repairs in your kitchen does not have to be an expensive chore. As long as you are willing to do a little bit of research, you can find a repair company within your budget to get your appliances fixed. It may be beneficial to look into a family owned appliance repair company as they are typically more ready to help and have more reasonable prices.
Update the color and design of your space
One great way to upgrade your kitchen is by updating the color and design of your space. Your kitchen is the heart of your home, and it's essential to make it as welcoming as possible. Choosing a wall color that inspires and energizes you is a wonderful way to start a kitchen makeover. When looking for a new color, you'll want to choose something that adds a splash of life to your current space.
When designing your kitchen, you can do a few things to make the design feel more welcoming and inspiring. The first thing you can do is add a few plants to your kitchen. Plants can help purify the air while adding a natural color to your space. You could also add some of your favorite art pieces to the walls to bring some of your personality to the room.
Conclusion
The kitchen is a space where you spend a lot of time and energy, so you'll want to make it as inviting and comfortable as possible. This is why upgrading your kitchen is an excellent idea. With these three budget-friendly tips, you can upgrade your kitchen into a space you love.
Be sure you are subscribed so that you don't miss a thing!
Let's connect!