The kitchen is really the heart of the home. It is the place where the whole family meets and gathers on special occasions. It is where you try new recipes, tell all about your day to your loved ones, and share a bottle of wine with your partner at the end of a hard week.
Adding a Special Touch to Your Kitchen: 4 Tips for a Cheap Remodel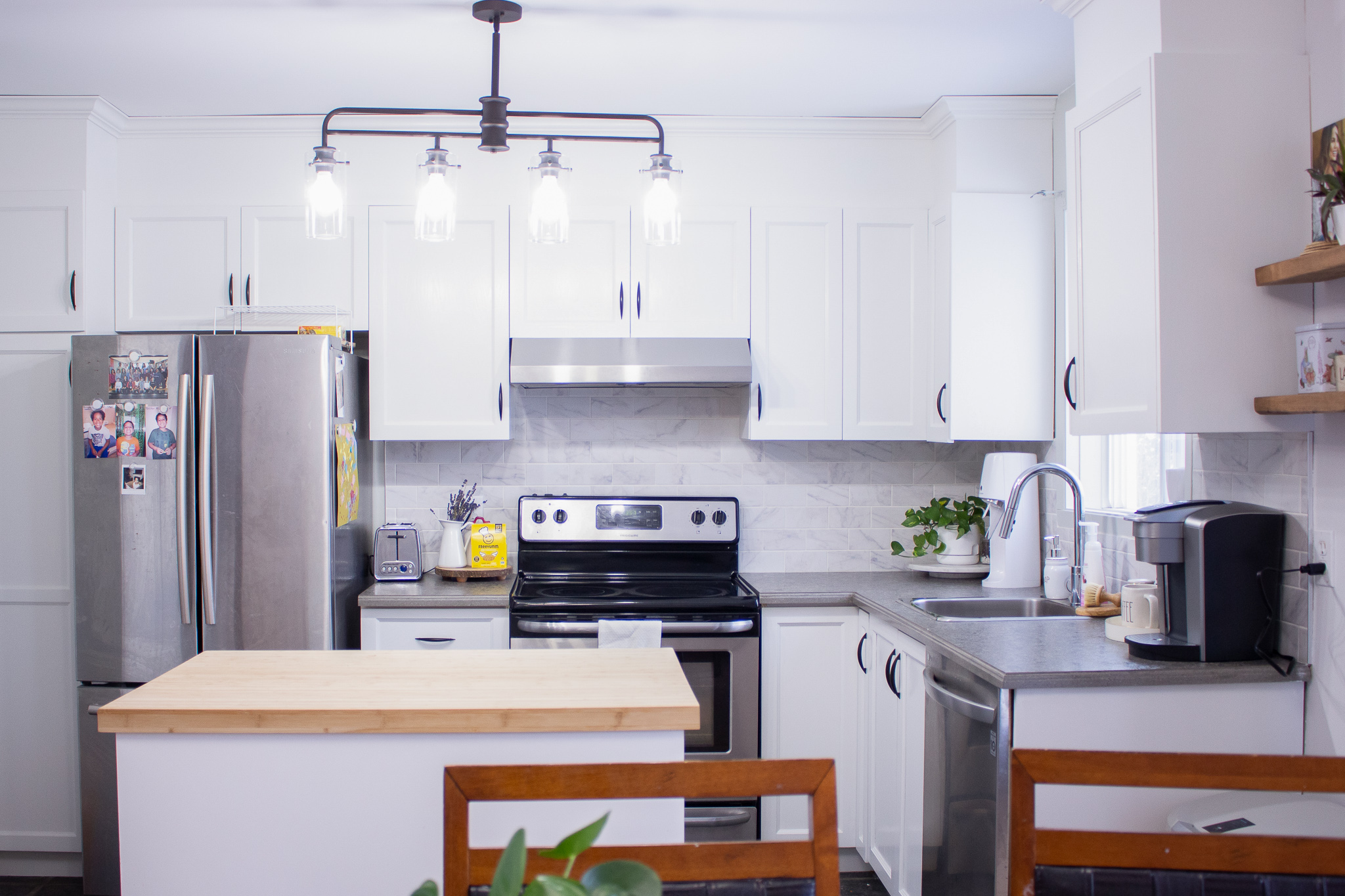 However, the kitchen is one of the highest-traffic areas in the home, and it won't take long for it to start showing the first signs of wear and tear. Nonetheless, because of the cost involved with renovating the kitchen, it is something we tend to put off for years. In the meanwhile, if you wish to change up its look a little, opt for the tips below.
Pay Attention to the Sink
Before making bigger changes, think about what would make it more comfortable for you to hang around the kitchen and cook. Undoubtedly, among the first components that come to mind is the sink. Your kitchen's sink area is of great importance for daily activities, but it can easily get dirty and malfunctioning.
In this case, you should swap your current model for a touchless faucet, such as the ones designed by Faucets Canada. These won't only help you make your bathroom look more modern, but it can also make the whole room more sustainable and energy-efficient. In turn, this can help you save on maintenance and bills.
Paint the Cabinets
Painting the cabinets is an excellent way to spruce up your kitchen on a low budget. Indeed, you can even complete this project by yourself. Everything you will need is the perfect paint for your needs! If you are looking to give your kitchen a modern look, you should consider using a plain, sleek look that can be brightened up by metal details and natural elements.
You can do so by adding containers and decorations that will stand out from the background. In turn, this can make your kitchen look minimalist and stylish at the same time.
Add Stools and Chairs
You can make your kitchen more comfortable livable just by adding stools and chairs for your guests. Indeed, now that the restaurants are closed, you are likely to be having more dinners at home. In this case, why waste time and only hang out during dinner? Adding a couple of seats around the kitchen is the perfect way to create a space for everyone to gather while the best recipes are coming to life!
Add a Tiled Backsplash
Your kitchen is one of the most used rooms in the house, and it is likely to start showing the signs of everyday use after a few years. While you can't prevent this, you can find quick fixes that can help you restore the beautiful look of your kitchen. For example, think of the backsplash of your kitchen as the background of your stylish composition! You can create modern, clean-looking, and sleek backsplash areas with just a few DIY skills. Or, you might even employ the services of a professional tiling company that can offer you more precise guidance.
Be sure you are subscribed so that you don't miss a thing!
Let's connect!