Hello, everyone! Today I have a fun little post for you. I was recently sent some makeup brushes from a company called Docolor. If you know me personally, then you already know that I'm more of a lip gloss and the occasional mascara kind of gal. Not to say that I wouldn't be happy to be as good as those makeup gurus on YouTube. But I'm a realist. In any case, today I want to share 2 simple makeup brush storage ideas that I use for my makeup brushes.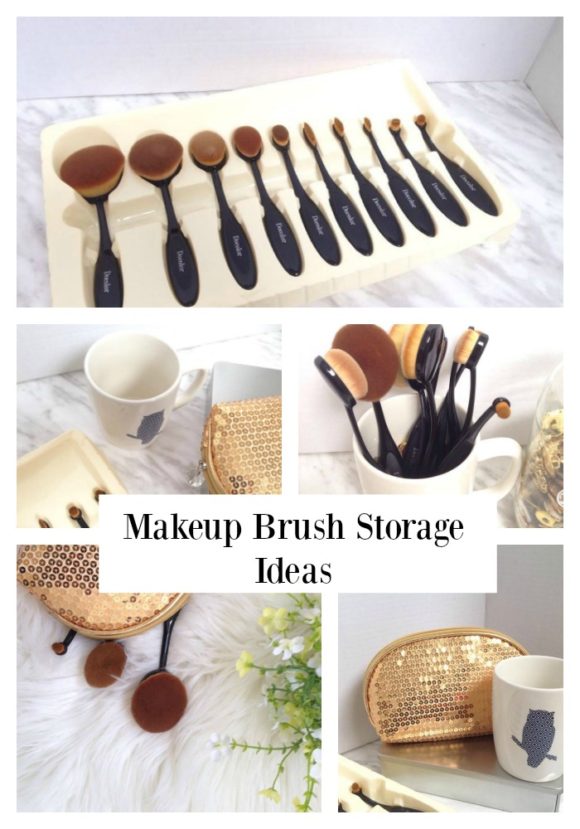 2 Simple Makeup Brush Storage Ideas
The Brushes
Before I show you the 2 simple makeup brush storage ideas, I wanted to talk a little bit about the brushes that I received (free in exchange for an honest review). You probably have seen these makeup brushes all over the internet. They are similar to the ARTIS makeup brushes. The ARTIS brushes are crazy expensive by the way. Not worth it for someone like myself that rarely use makeup at all. The Docolor* brushes are more budget friendly. They have the same oval shape as the ARTIS brushes. It sort of reminds me of a toothbrush! haha. I don't own a lot of makeup brushes. This set of makeup brushes comes in 10. All the brushes vary in sizes. The brushes have a retail value of 37.29$ CND (which is 29.03$ USD with the current conversion rate). My set also came with a free brush cleaner!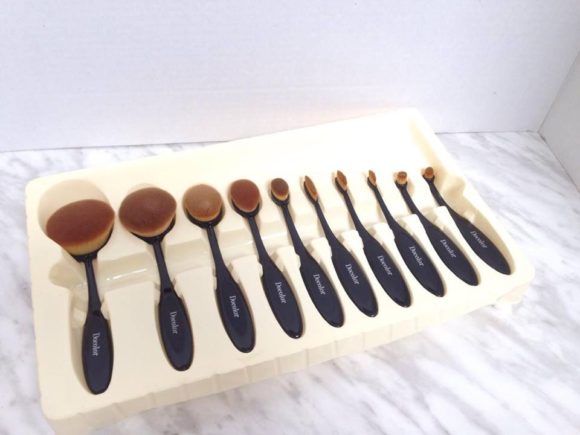 Makeup Bag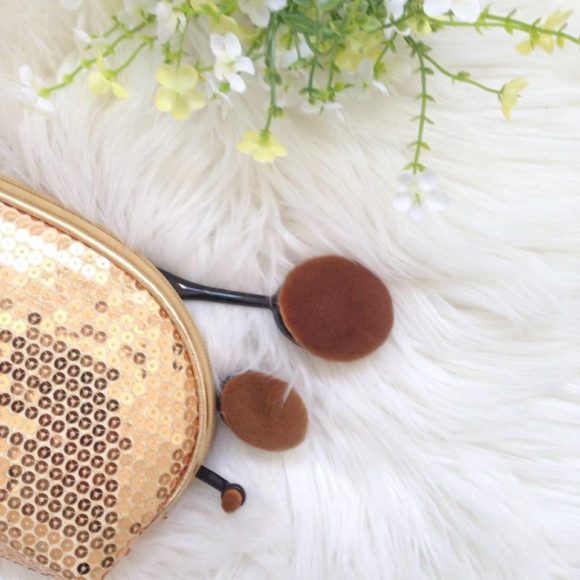 The first storage idea that I have is also very useful if you are traveling with your makeup brushes. I use the old fashion makeup bag. I'm not about spending money on expensive makeup bags so I got mine at the dollar store for 3$. It's really cute and inexpensive.
Cute mug
This so simple! I have an obsession with owls and my sister got me this cute owl cup a while back. I don't want to drink it in so it's been sitting on my shelf for a while. Well, now it has a purpose. As you can see in the pictures. I added some gold buttons to the bottom of my owl mug and simply placed my makeup brushes inside. You can also use sand or  rice in the cup. Just need something to keep the brushes in a standing position.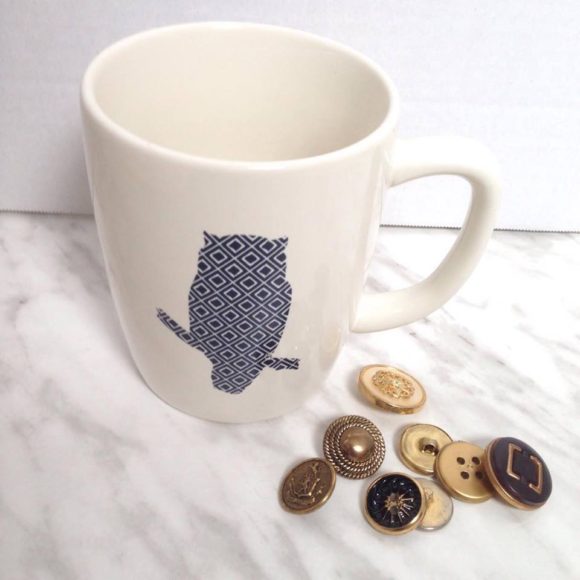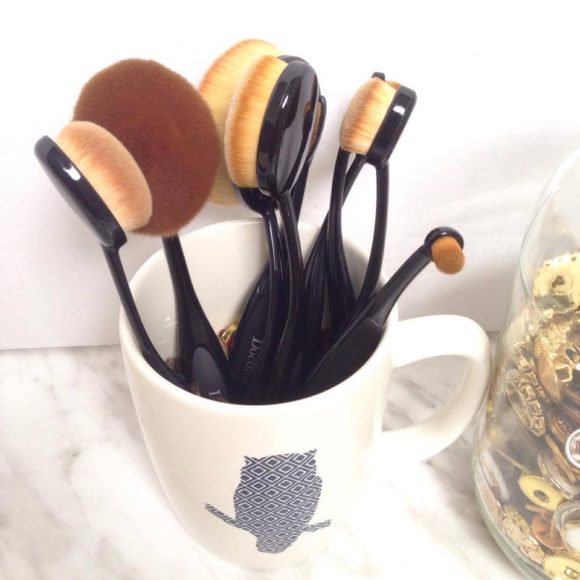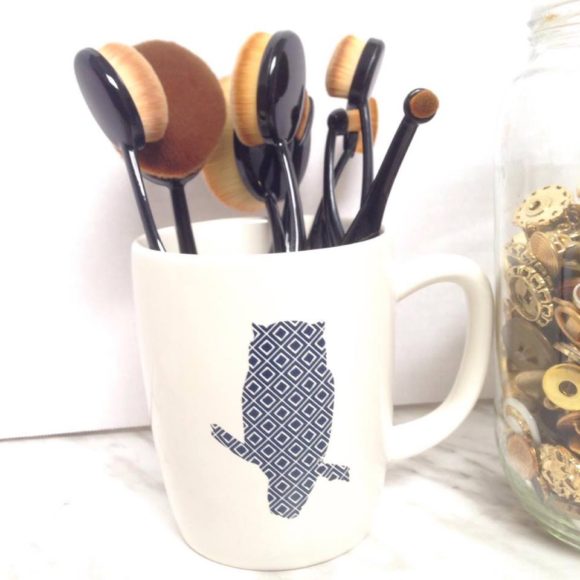 There you have it, 2 Simple Makeup Brush Storage Ideas! Cool right!? What do you think of these ideas? What other ways to you store your makeup brushes! Hope you found this post useful.
Be sure to subscribe to receive updates when a new post goes live.
*This post contains affiliate links. Which means, when you place an order using my link, I can earn a small commission at no extra cost to you. This post is not sponsored. I received the Docolor brushes for free.