As parents, we all want our children to develop and grow in the best possible way. One aspect of this growth is providing them with toys that help with their cognitive, physical, and emotional development. Montessori toys for toddlers are one such option that has become increasingly popular in recent years. In this blog post, we will discuss the benefits of Montessori toys for toddlers and why they are an excellent choice for parents.
Benefits of Montessori Toys for Toddlers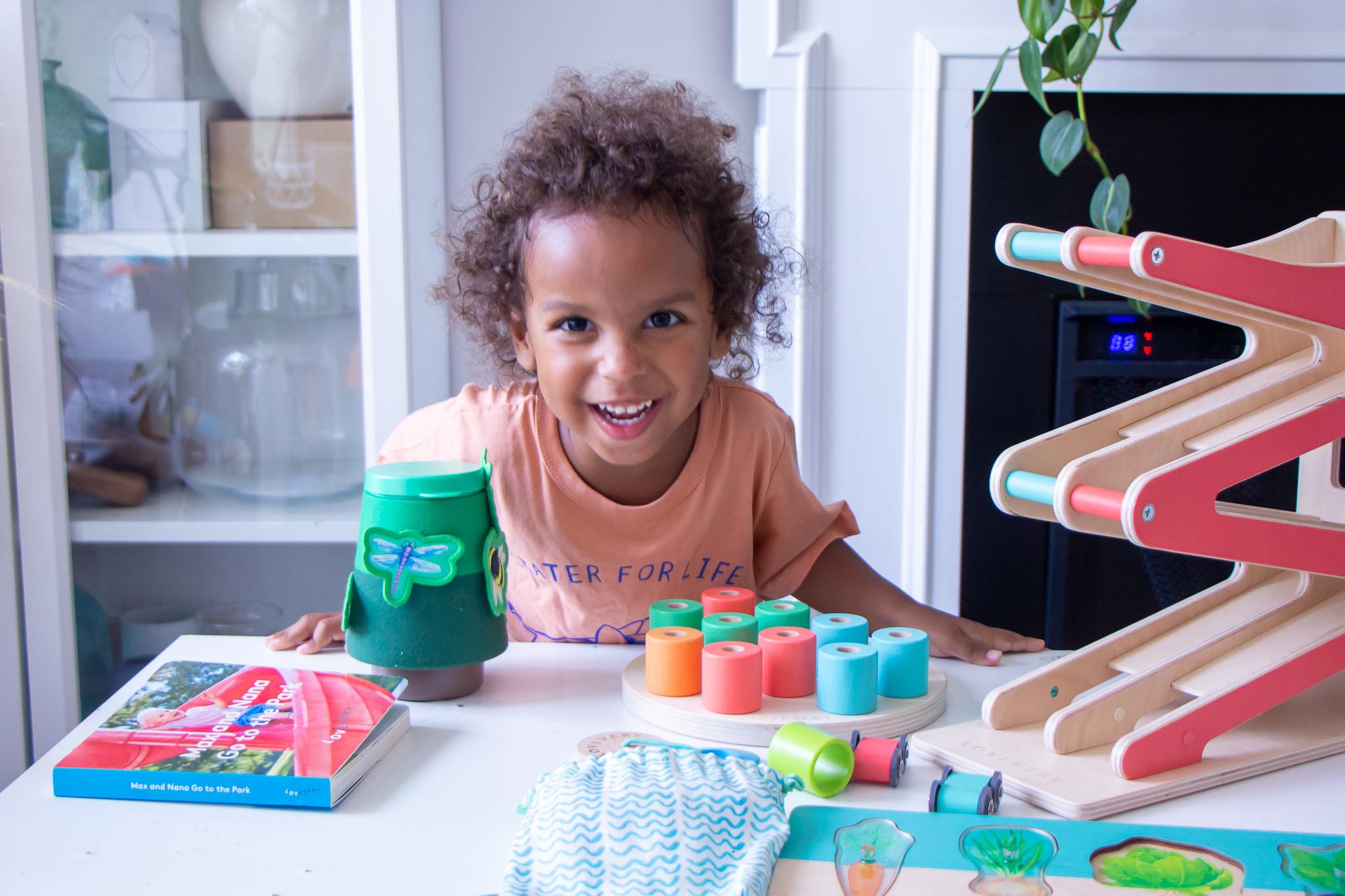 What are Montessori toys?
Montessori toys are based on the principles developed by Dr. Maria Montessori, an Italian physician and educator who believed that children learn best through hands-on exploration and play. Montessori toys are designed to promote independence, concentration, and problem-solving skills in children. These toys are simple, open-ended, and made from natural materials such as wood, fabric, and metal. Montessori toys are designed to be used in a variety of ways, allowing children to explore and create on their own terms.
Encourage creativity and imagination.
One of the main benefits of Montessori toys is that they encourage creativity and imagination. These toys are designed to be open-ended, which means that children can use them in a variety of ways. For example, a wooden block can be used to build a tower, a bridge, or a house. This encourages children to use their imagination and think creatively.
Promote problem-solving skills.
Another benefit of Montessori toys is that they promote problem-solving skills. These toys are designed to be challenging, requiring children to think critically and come up with solutions. For example, a puzzle or a shape sorter toy requires children to match shapes or colors, which helps develop their cognitive and problem-solving skills.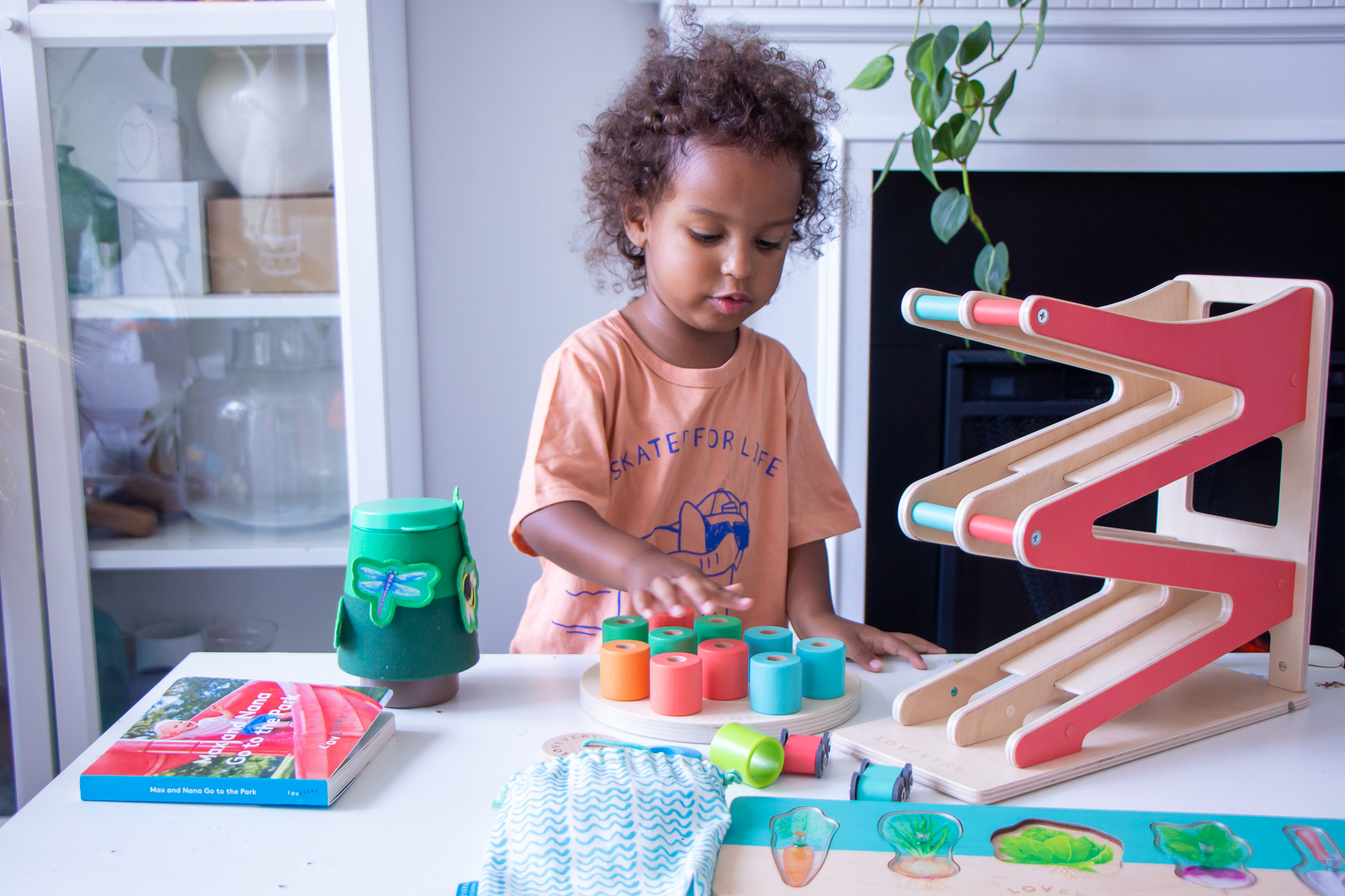 Promote independence and self-confidence in children.
Montessori toys also promote independence and self-confidence in children. Because these toys are designed to be used independently, children learn to take control of their playtime and make decisions on their own. This helps build their self-esteem and confidence, which is essential for their overall development.
Environmentally friendly and sustainable.
Montessori toys are environmentally friendly and sustainable. These toys are made from natural materials, which are safe for children and better for the environment. By choosing Montessori toys, parents can promote sustainable living and teach their children about the importance of taking care of the planet.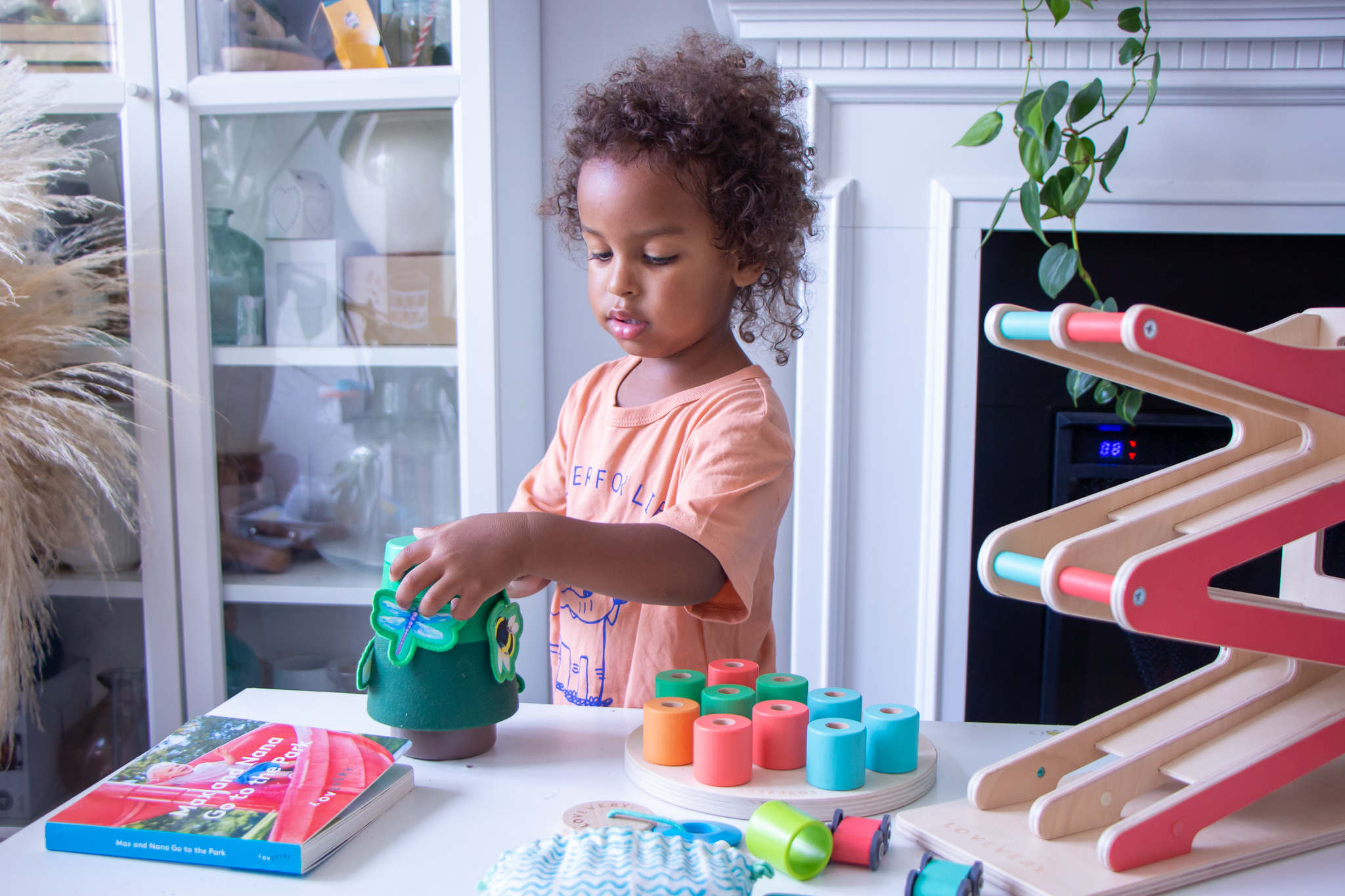 If you are looking for Montessori toys that promote your child's development in the best possible way I highly suggest checking out Lovevery!
Lovevery PlayKits are a game-changer for early childhood development. These thoughtfully curated kits are a parent's dream come true. The toys are not only beautifully designed but also incredibly educational, promoting cognitive, sensory, and motor skill development in a fun and engaging way.
What truly sets Lovevery apart is their dedication to age-appropriate learning. Each kit evolves with my child's developmental milestones, ensuring they are always challenged and engaged. The detailed PlayGuide provides insightful tips and activities, making it easy for me to support my child's growth.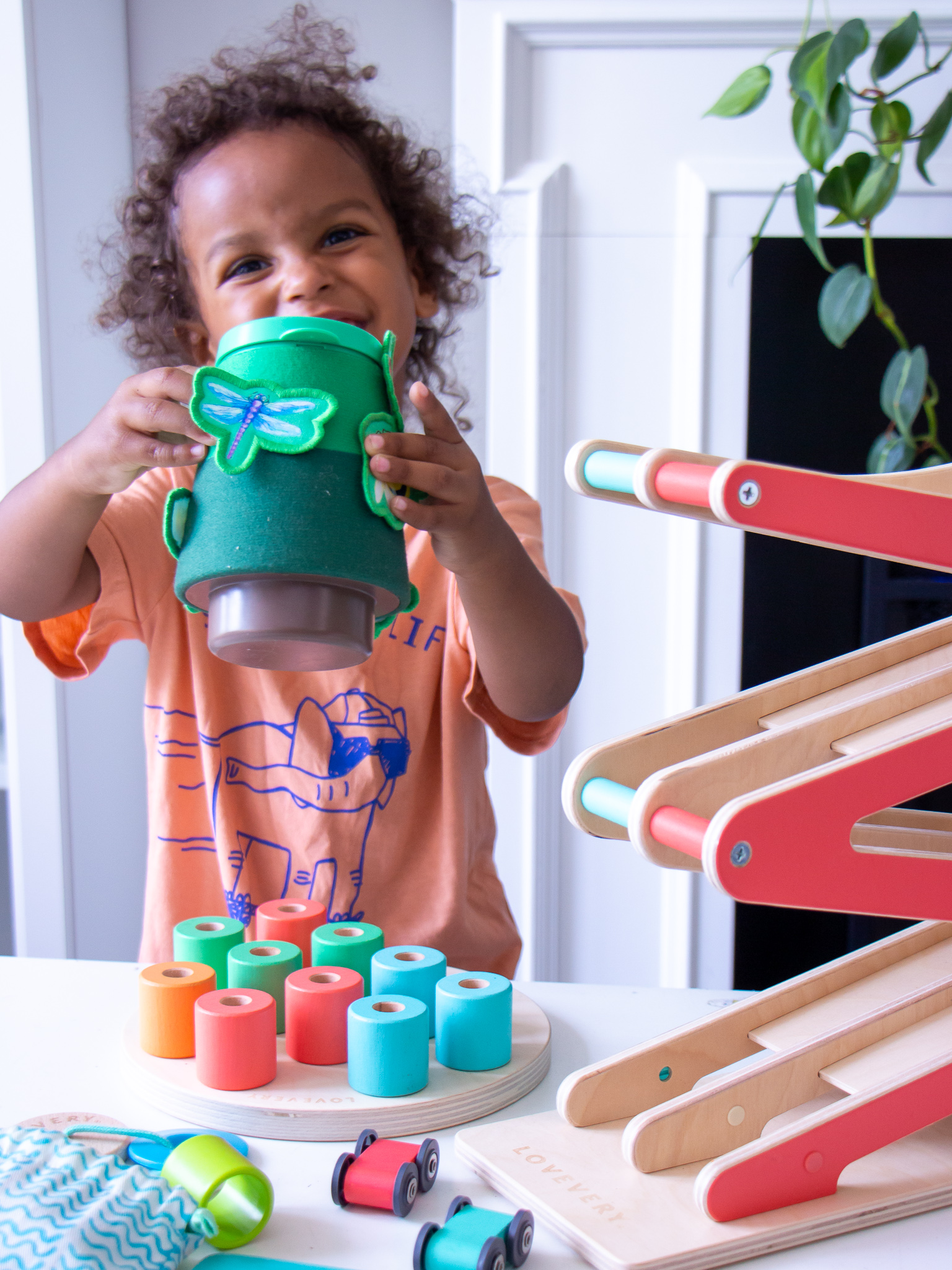 PIN IT!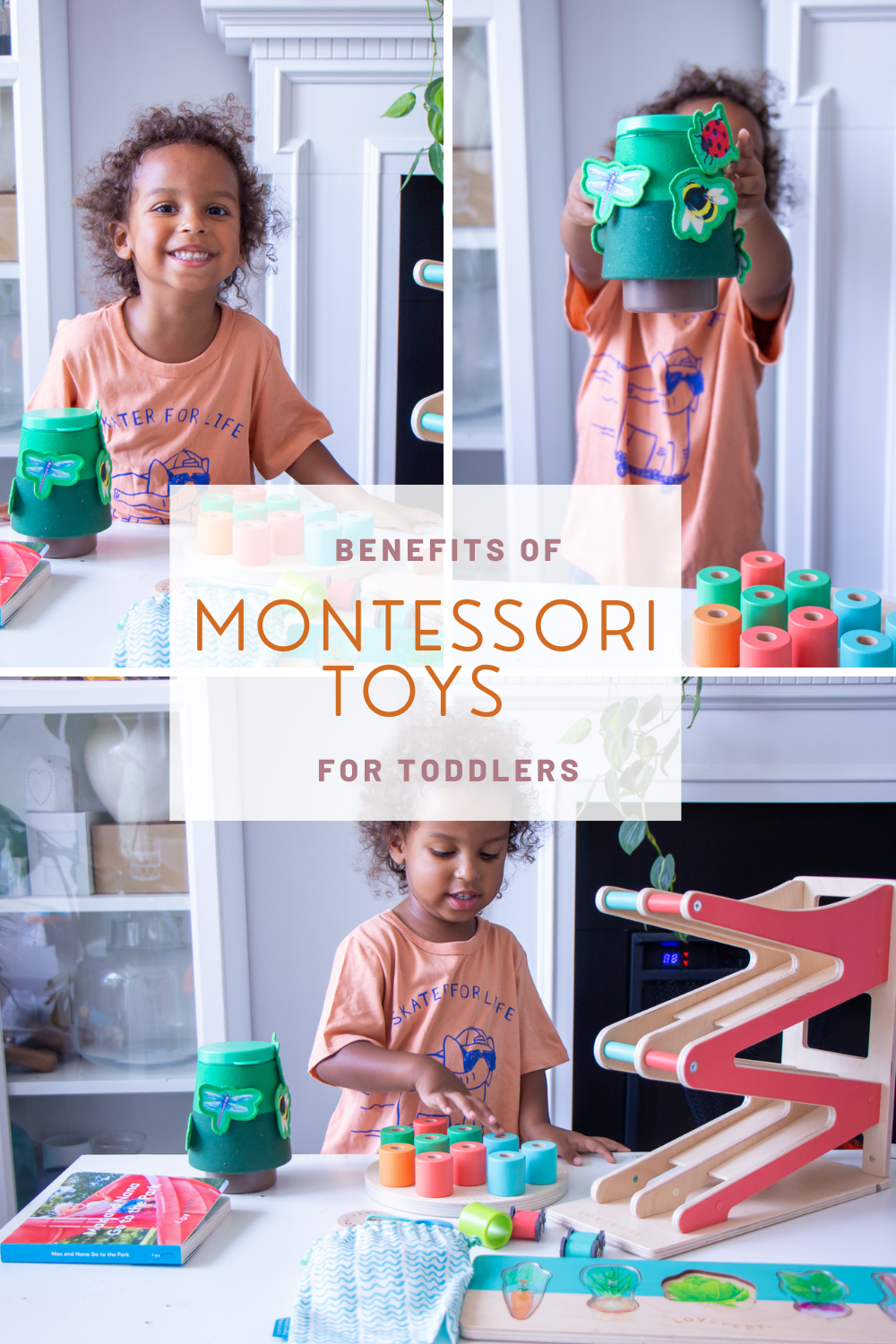 Investing in Lovevery PlayKits is an investment in my child's future. I couldn't be happier with the quality and impact these kits have had on my child's development. Thank you, Lovevery, for making learning a joyous journey!
Be sure you are subscribed so that you don't miss a thing!
Let's connect!
TikTok | Facebook | Instagram | Pinterest | Youtube | Bloglovin