Autumn is quickly approaching and with it the season of football, falling leaves, and the warm, belly-filling cooking that you dream of all year round. With the number of vegans in the United States growing by 600% over the last three years, the amount of health-conscious, vegan recipes can cover your first fall meal from start to finish.
The Perfect Autumnal Vegan Meal from Appetizer To Dessert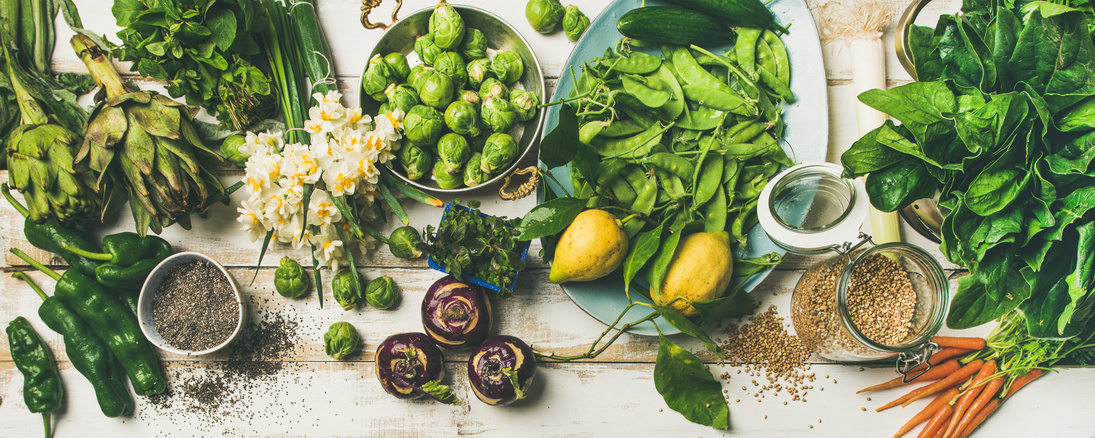 Appetizer: Chia and Quinoa Flatbread
These flatbread snacks are easy to make, packed with protein, and can be topped with a variety of ingredients to turn them from sweet to savory. To make the flatbreads, you will first rinse and drain your quinoa, and then bring it to a low boil. After cooking for about 15 minutes, stir in chia seeds, coconut oil (or olive oil), and salt into the quinoa pot. After the mixture is well-combined, add three-fourths of a cup of water and stir in. Put the mixture in a food processor until the quinoa is 50% broken down, then scoop small mounds of your newly-made dough onto a baking sheet. Press each mound into flat circles, and bake for about 20 minutes. You can serve the flatbreads with mashed avocado, roasted veggies, hummus, salsa, and more.
Main Course: Slow Cooker Chili
The perfect fall dish is a delicious chili that's been cooking all day long. In a large skillet over medium heat, cook garlic, onion, veggie burger crumbles (optional), and red pepper flakes until the onion has softened. Add cumin and chili powder and cook for about two more minutes or until it is fragrant. Place this mixture into the slow cooker with black beans, pinto beans, kidney beans, oregano, a bay leaf, canned diced tomatoes, soy sauce, vegetable stock, tomato paste, and red wine vinegar. Cover it all up and cook it on low for six to eight hours. You can garnish your chili with vegan sour cream, vegan cheddar shreds, and chopped chives.
Dessert: Vegan Pumpkin Roll
As the flavor of fall, pumpkin can be incorporated in many different desserts. This vegan pumpkin roll is also gluten-free and only requires one bowl. First, you will mash a large banana in a mixing bowl and whisk in aquafaba, which is the water left from a can of chickpeas. Then, add maple syrup, muscovado sugar, oil, vanilla, and pumpkin puree and whisk to combine. After this is mixed, add baking soda, salt, baking powder, cinnamon, and pumpkin pie spice. Mix this, then add water and whisk again. Add in almond flour, gluten-free oats, and gluten-free flour blend and stir until combined. Lay out the batter evenly on a baking sheet and bake for about 20 minutes. After cooling for five minutes, gently roll the cake from short end to short end, rolling the parchment paper into the cake. As it's cooling in its rolled form, whisk together chilled coconut cream, powdered sugar, and vegan cream cheese for your filling and cool it. Once the filling is cooled, unroll the pumpkin roll, spread the filling on evenly, and carefully roll it up again. Chill the whole dessert for about six hours, slice it up and enjoy!