With the current era of casual dressing, it can be easy to slip into a fashion rut. When you need more ideas for what to wear, it can be tempting to stick with the same t-shirt and jeans daily. But you can maintain your style to feel comfortable. Here are some tips to help you look stylish while still being comfortable throughout the day
Tips for Dressing Comfortably and Stylishly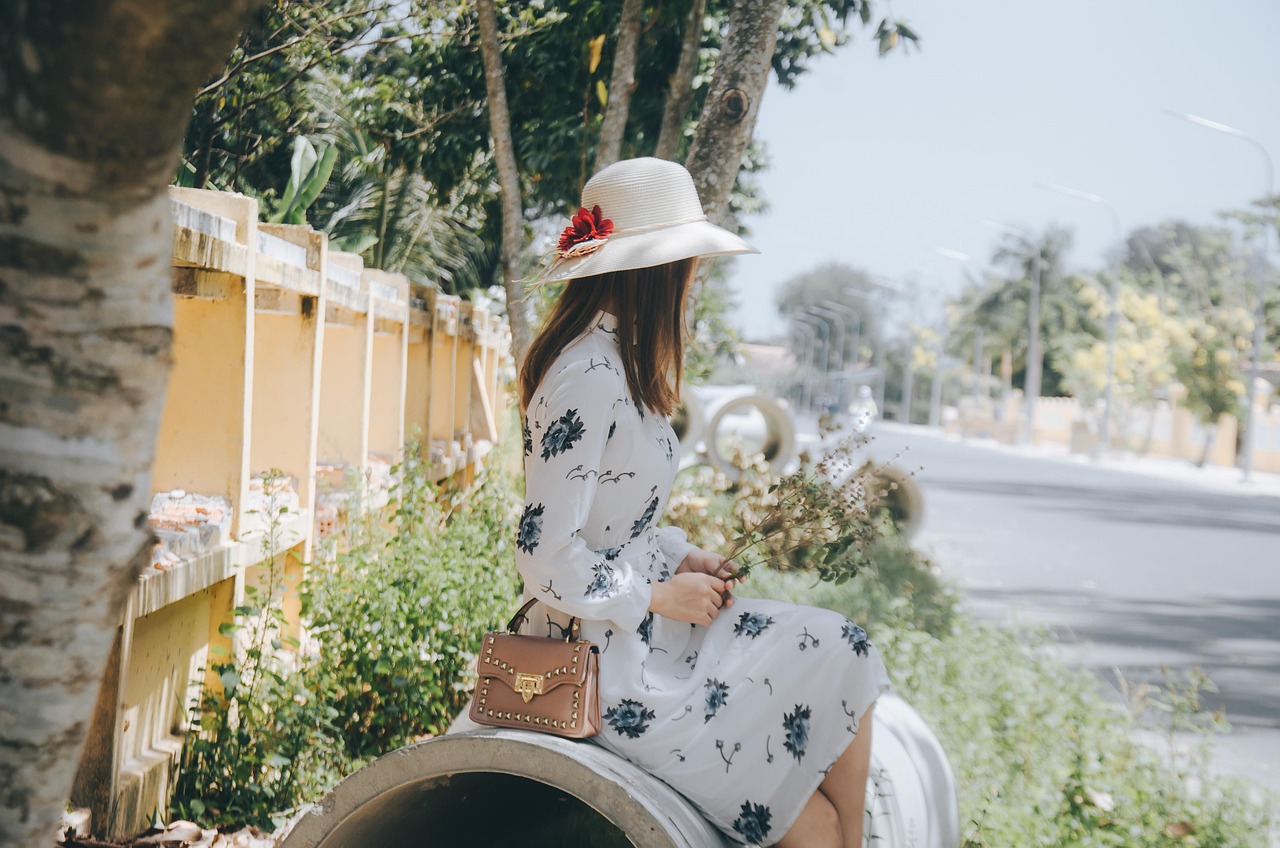 Via Pixabay
Choose Quality Fabrics and Materials
Always opt for quality fabrics and materials over cheaper alternatives when shopping for clothes. This is especially true regarding jeans, sweaters, and jackets prone to wear and tear. Good quality clothes will last longer, which saves you money in the long run. Additionally, they tend to look better when they're on your body because their cut is more precise and flattering. Quality fabrics like cotton, wool, cashmere, or denim will also provide a much more comfortable fit than synthetic materials like polyester or rayon.
Mix Up Your Look with Accessories
Accessories can be a great way to change your look without buying new clothes whenever you want something different. For example, a simple pair of jeans can suddenly become stylish with the addition of statement earrings or a bold necklace; a plain white shirt can go from blah to chic with an eye-catching scarf or brooch; even a basic black dress can become one-of-a-kind with the right pair of shoes or hat! Experimenting with accessories allows you to express your style while staying comfortable all day.
Pick the Right Shoes
Your shoes say a lot about your style—but they should also say something about how comfortable you feel! If wearing high heels isn't your thing (or if it's not practical for where you're going), there are plenty of options for stylish yet comfortable footwear. Slip-on sneakers have been trending lately; alternatively, try ankle boots, loafers, or ballet flats for something classic but still modern. And don't be afraid to invest money in quality shoes—they'll keep their shape longer than cheaper alternatives, so they'll look good on you longer too!
Choose The Right Underwear
Underwear can make or break your outfit, so the right pair will keep you looking and feeling comfortable all day. Wireless bras are the best choice when you want something light and supportive — they provide the same support as a regular wired bra without the digging wires. For the best wireless bras, go for breathable fabrics like cotton or bamboo, so you don't feel overheated. And the right pair of underwear will hug your curves the way you want them to, so the fit looks good under all your clothes and doesn't create any visible lines.
Invest In Comfortable Shapewear
If you're looking for a way to feel comfortable and stylish all day, shapewear might be the answer. Shapewear helps give you an extra boost of confidence while also smoothing out any lumps or bumps under your clothing. Investing in quality shapewear that fits snugly but is still comfortable is essential. There are lots of options available, ranging from complete body shapers to waist cinchers and thigh-slimming shorts.
Don't Forget Your Beauty Products
Finally, choose beauty products that make you feel comfortable throughout the day. When it comes to makeup, opt for lightweight formulas and natural colors, so you don't feel like your face is too heavy or cakey. Try a gel polish that gives nails a glossy finish without requiring regular touch-ups. And if you want to make your skin look and feel great, invest in quality skincare products tailored to your skin type. This way, you can keep your skin healthy and hydrated all day!
Invest In a Pretty Kaftan
A kaftan is a great item in your wardrobe if you want to make a statement but avoid committing to a complete outfit. Kaftans provide the perfect amount of coverage while being stylish and comfortable—they're ideal for days when you want something light and breezy. Consider investing in one made from a breathable fabric like cotton or linen, and choose one in a flattering fit. You can easily dress it up with some statement accessories and heels for an evening look
By following these tips, you'll be able to look stylish and feel comfortable no matter the occasion or the season. So don't be afraid to experiment and have fun with your wardrobe! You'll be surprised at how much of a difference a few minor tweaks can make. And always remember that feeling good is just as important as looking good—so find what works for you, and rock it with pride!
Be sure you are subscribed so that you don't miss a thing!
Let's connect!
Twitter | Facebook | Instagram | Bloglovin