Spring is a wonderful time to introduce children to new books that celebrate the season. Over the last 4 years, I've been collecting picture books for my children! One of my favorite things is to switch out their books per season and holiday. Here are some highly recommended spring-themed books for kids.
The Best Spring Books for Kids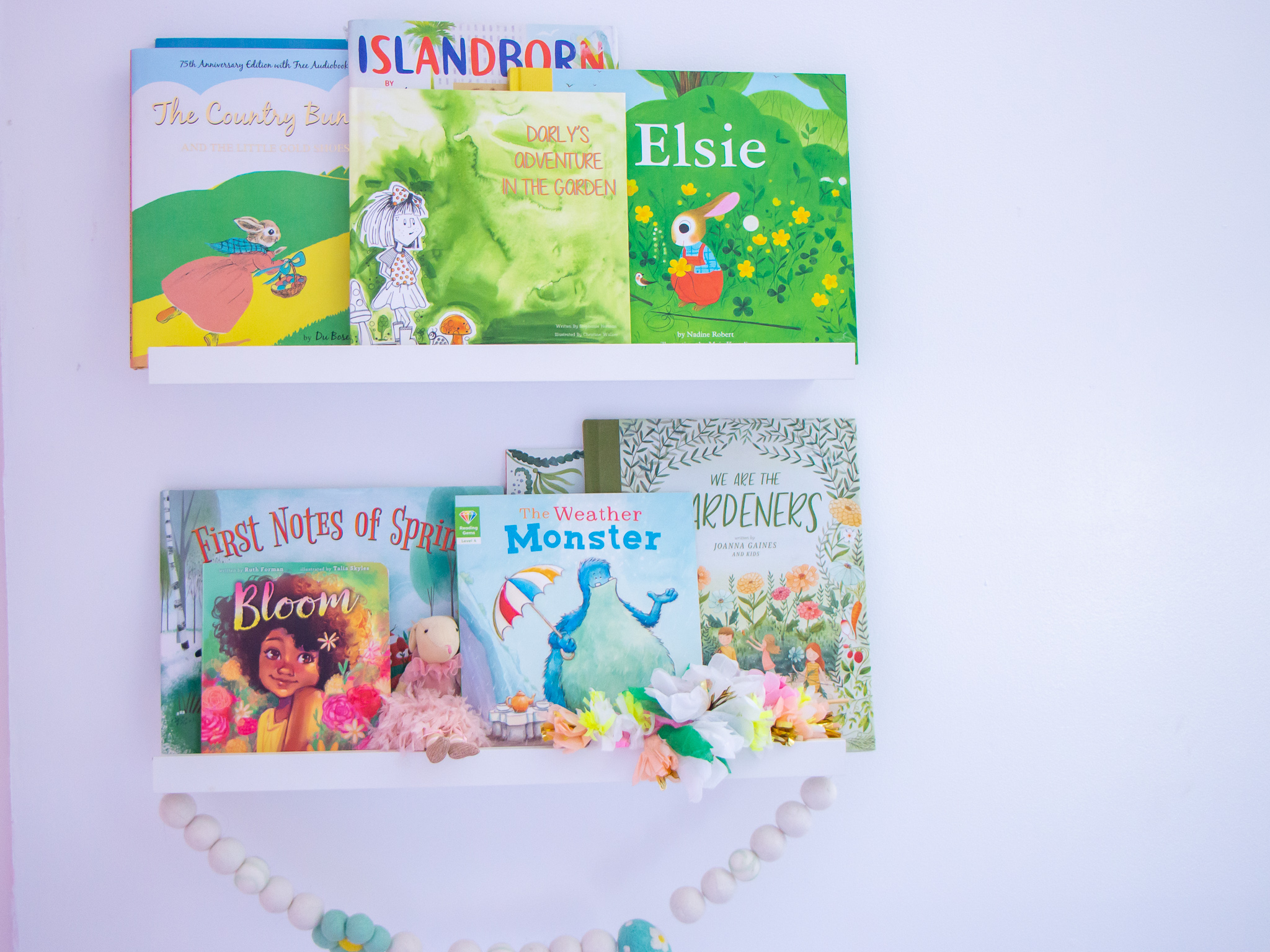 This list consists of books I own and some on a "to-buy" list. Do let me know if you have some spring books your kids love that are not on this list.
"Darly's Adventure In The Garden" by Stephanie Horman: Have you ever wondered what it would be like be eye to eye with an ant? Or Small enough to find shelter under a garden mushroom? In this adventure, join Darly as she uses her imagination to shrink down to the size of a bug, so that she can roll in the mud with the earth worms, talk with the bumble bees, and count the spots on the ladybugs.
"We Are the Gardeners" by Joanna Gaines: A whimsical picture book perfect for young children and families interested in gardening and plants. In We Are the Gardeners, Joanna Gaines and the kids chronicle the adventures of starting a garden.
"Bloom" by Ruth Forman: A joyfully poetic board book that delivers an ode to African American girls as naturally beautiful in our human garden.
"Elsie" by Nadine Robert: This sweet sibling story gently introduces young readers to important themes like diversity and acceptance and encourages us all to widen our worldviews and open our hearts.
"First Notes of Spring" by Jessica Kulekjian: Not Quite Narwhal meets ­­­­And Then It's Spring in this funny, charming picture book debut about marching to the beat of your own drum to create a song that wakes Spring.
"And Then It's Spring" by Julie Fogliano: This charming picture book follows a young boy as he waits for the brown of winter to transform into the green of spring. It beautifully captures the anticipation and wonder of the changing seasons.
"The Weather Monster" by Steve Smallman: The villagers are tired of all the rain. They want the weather monster to bring back the sun. But is anyone brave enough to ask him?
"The Country Bunny and the Little Gold Shoes" by DuBose Heyward: In this vibrant book, children learn about colors and gardening. It takes them through the process of planting bulbs, seeds, and seedlings to create a beautiful rainbow garden.
"When Spring Comes" by Kevin Henkes: Written by the acclaimed author, this book explores the signs of spring and how it transforms the world around us. From budding flowers to the return of animals, it captures the joy of the season.
"The Perfect Shelter" by Clare Helen Welsh: A beautiful picture book that explores the complicated and sometimes contradictory emotions that children can feel when they have a loved one with a serious illness
"Worm Weather" by Jean Taft: An imaginative and playful story, readers will love seeing the worm delight in the weather just as much as the kids.
"Spring is Here!" by Heidi Pross Gray: Discover the world as it wakes from its winter slumber as the flowers blossom, the animals come out from their resting place, and nature comes alive during this season of renewal. Head outside and play soccer and baseball with your friends while enjoying a wonderful picnic lunch from the food you grew in your garden! Heidi has done it again with this wonderful, wholesome book about the spring season, tying family and nature together in a book that will leave you feeling excited about spring!
"My Mama's Garden" by Mary Williams: Using a sweet rhyme and playful illustrations, 

My Mama's Garden

 invites children to grow in their relationship with their Heavenly Mother. Created by author and illustrator, Mary Williams, 

My Mama's Garden

 portrays a group of eight children as they venture through the ups and downs of growing up, all the while bringing their hearts to Mama Mary. Children and adults of all ages will delight in and treasure the gentle, loving message of this beautifully crafted book!
"Sonya's Chickens" by Phoebe Wahl: A beautifully told story about love, loss, and the circle of life from Ezra Jack Keats New Illustrator Award winner Phoebe Wahl. Warm, nostalgic illustrations capture the earthy feel of this book about a little girl's chicken who is stolen by a fox.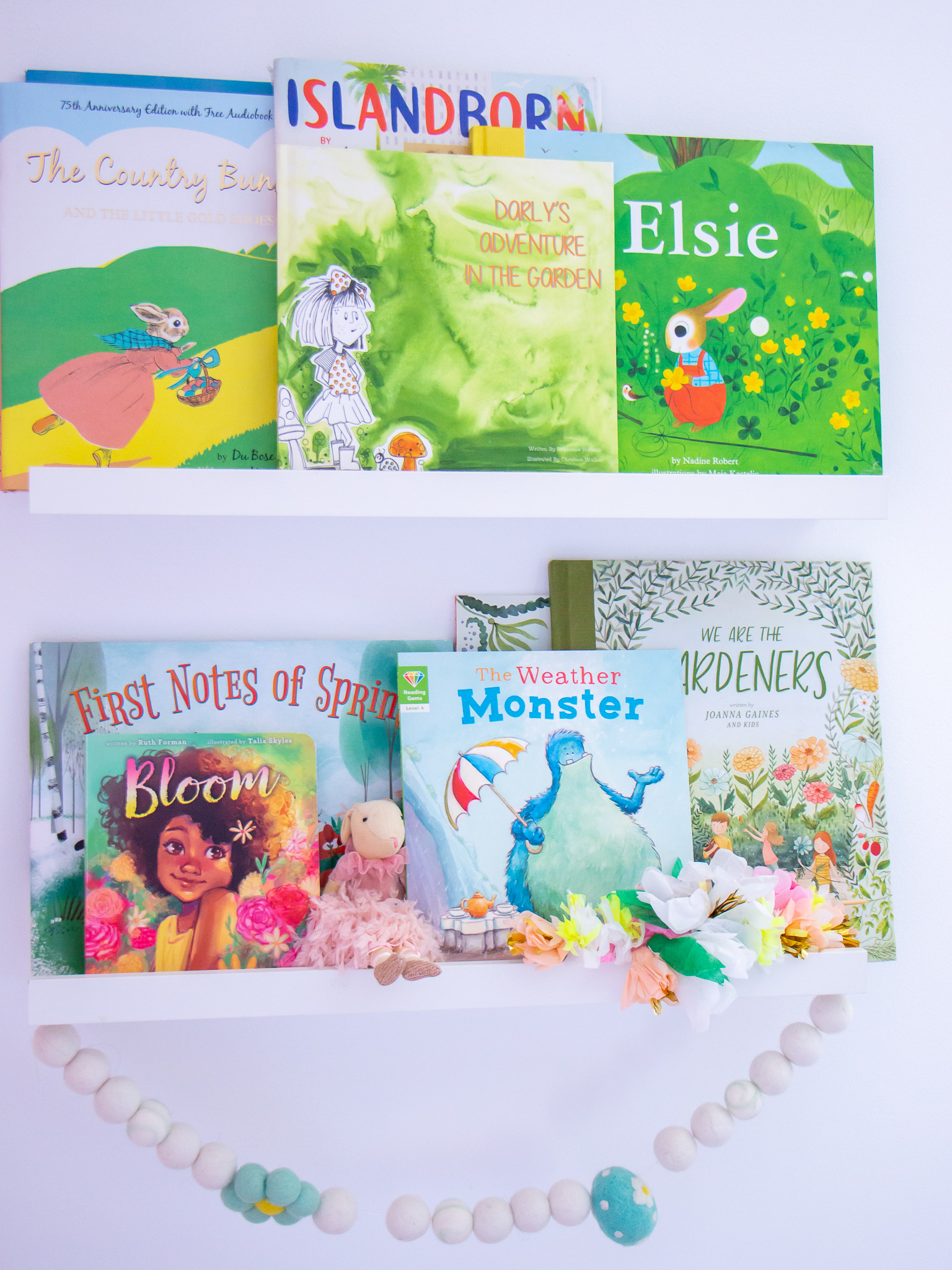 PIN IT!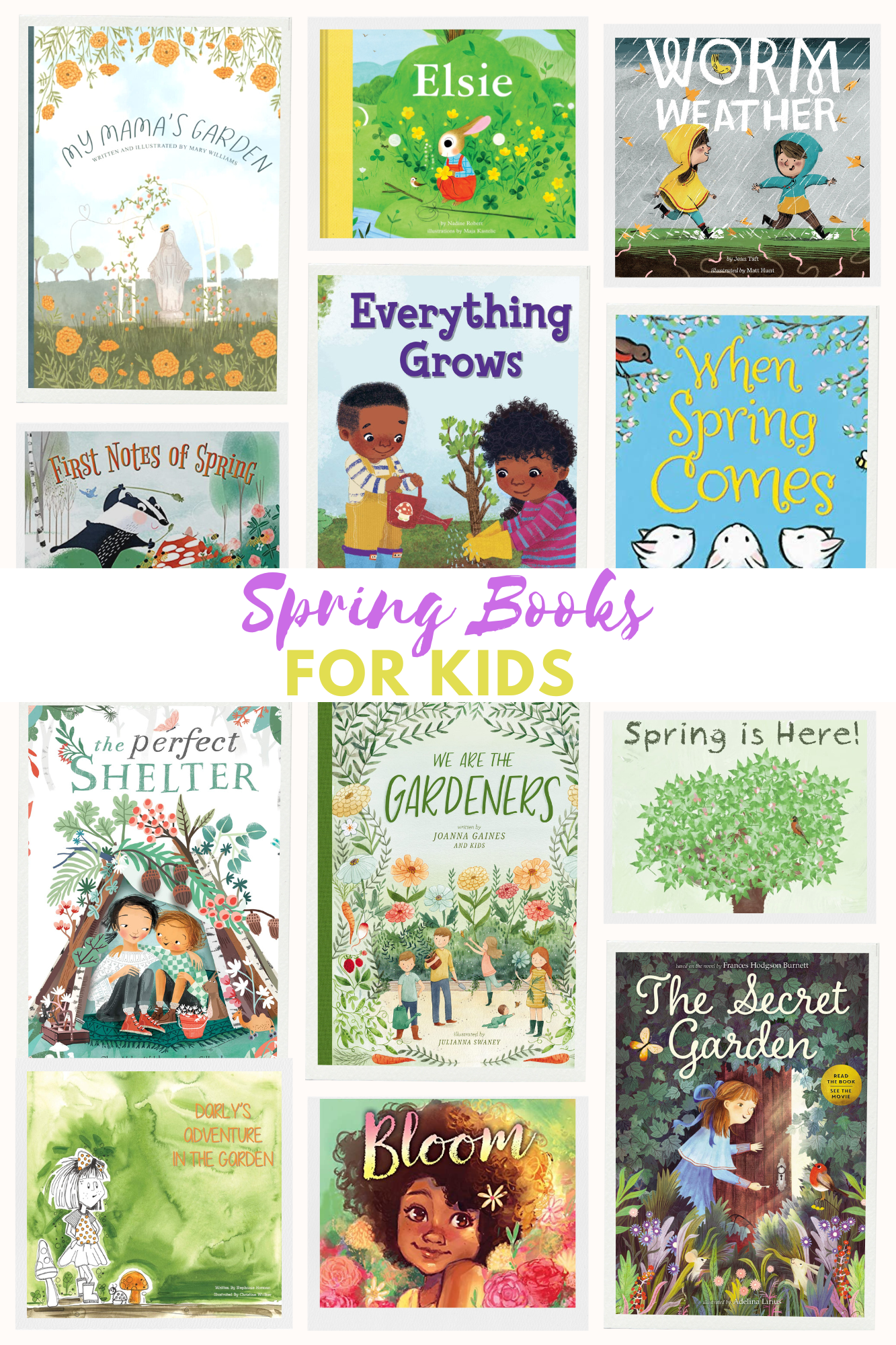 These books are sure to captivate young readers and help them appreciate the magic of spring. If you need more spring books, I've gathered some in my Amazon storefront (Canada) (USA) for you.
Be sure you are subscribed so that you don't miss a thing!
Let's connect!
Twitter | Facebook | Instagram | Bloglovin
*This post contains affiliate links*