For the past few months, I have been craving meatloaf. I know, how random! The last time I made meatloaf was close to 2 years ago, if not more (that's when my stove died…don't ask, long story).
  Best Meatloaf Recipe
After spending a few minutes (hours) on Pinterest, I deceived to wing it. For those of you that are not as gifted in the kitchen as myself *giggles*,  I have two recipes that I liked best. I went with a mix of these two here  and here 
Don't eat meat? *gasp*, here's a vegan style meatloaf (see, I love you all equally).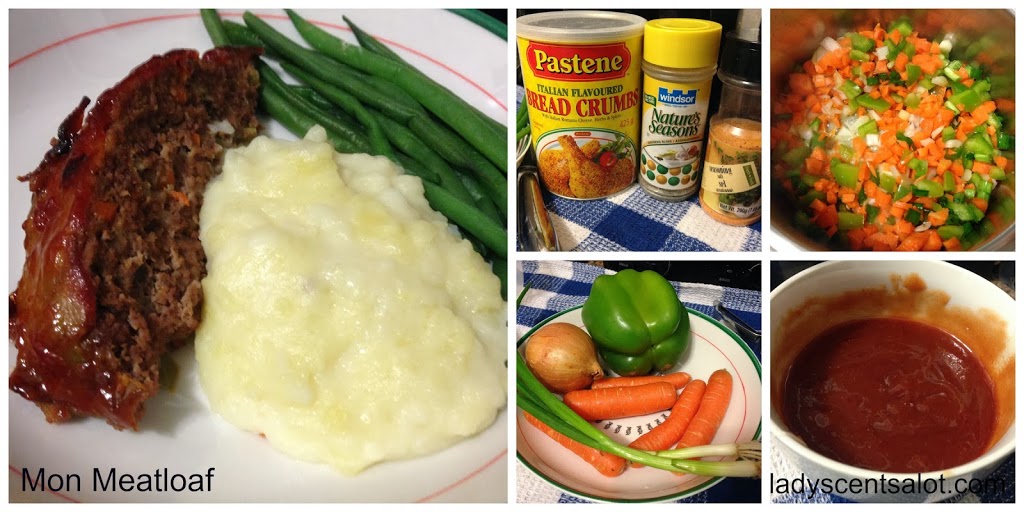 What you will need:
3 lbs ground beef
2 eggs
3 slice of bread (soaked in some milk)
1 small onion, diced
1 bell pepper, diced
1 carrot, peeled and diced
2 scallions (optional)
1 cup of milk
bread crumbs (eyeballed it… so about 1 tablespoon?)
some butter to saute the veggies
A few slices of bacon (because I love bacon)
For the glaze:
1 cup of brown sugar
1 teaspoon of Cayenne pepper
2 tablespoon of honey
1 cup of ketchup (don't tell Tristan, if he knew I added ketchup he would freak!!)
Pre-heat oven at 350F and cook for 1 hour. **20 minutes before cooking is done, I added some glaze.
Serve and Bon Appetit!
I had fun cooking with my little helper (even if he did insist on having dubstep playing in the background…)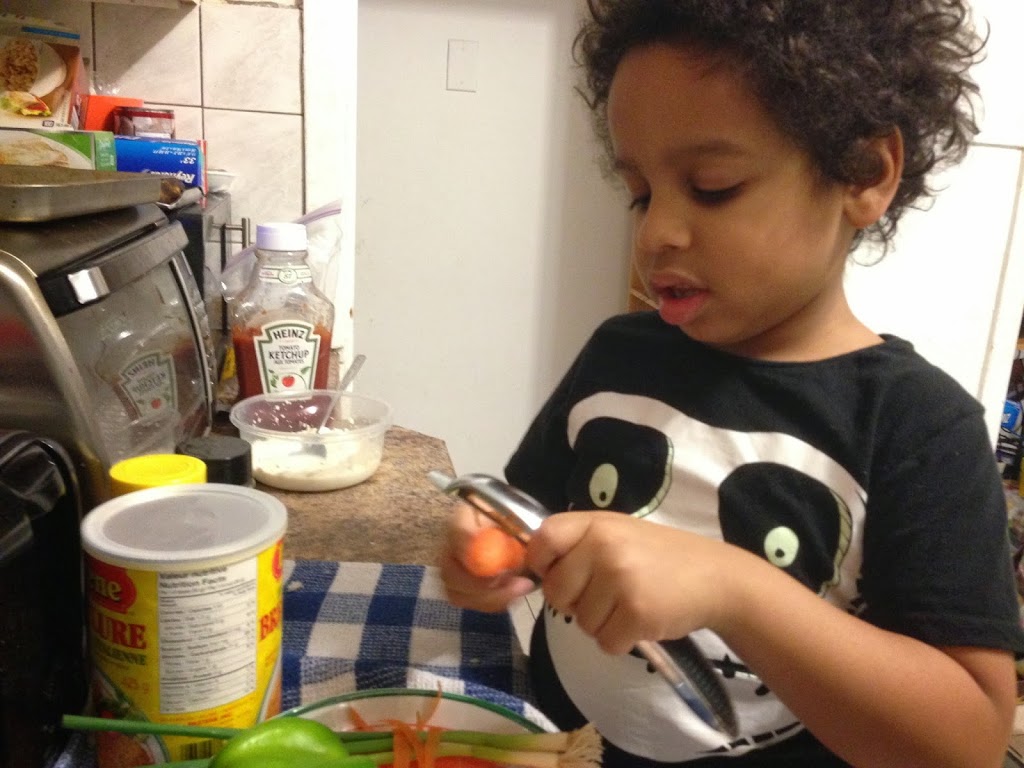 He is soo serious lol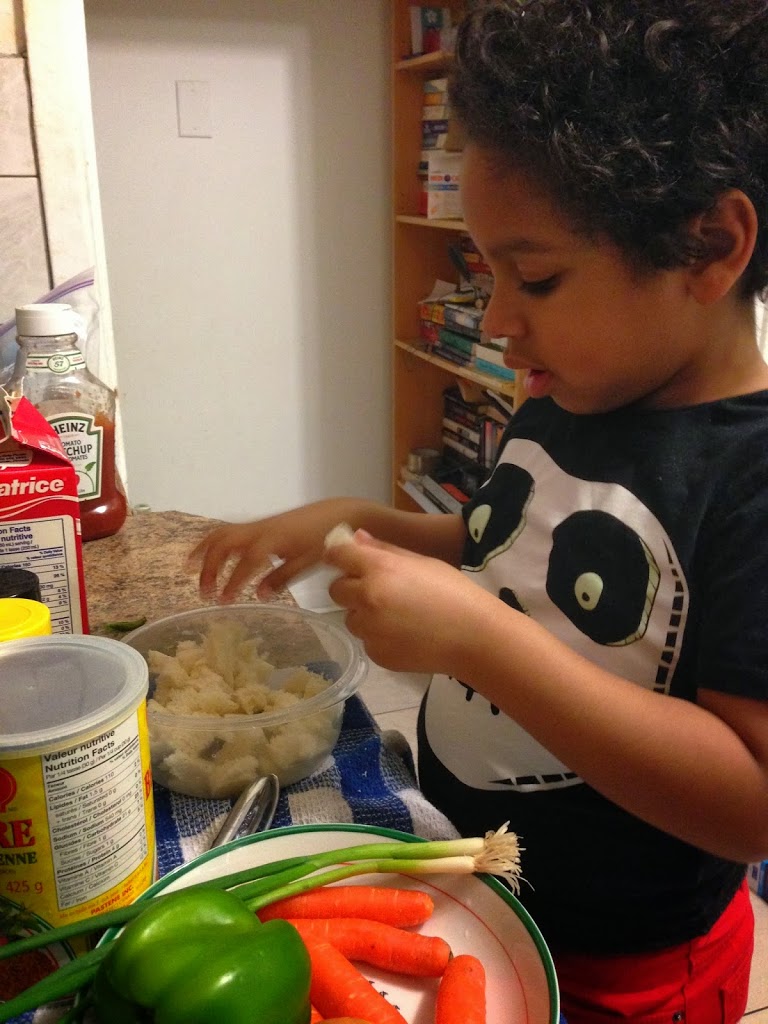 My very own food processor
Do you have a favorite meal that you like to cook? Love hearing from you guys!
Don't forget to
subscribe
for more recipes with the little man!