Confession time: I don't take care of my hair. There. I've said it. I wash and use conditioner, and that's about it. I'm not proud of the way I treat my hair. Particularly in the summer time. I want to change that. I've been following some YouTubers and bloggers that give tips on how to care for your natural hair (in my case, afro-textured hair), and I'm implementing these tips and hope to see results soon. Today I wanted to share some simple tips for taking care of your hair in the summer. Stick around till the end; I'm also sharing my personal review on the HASK Hair Care.
Tips For Taking Care Of Your Hair In The Summer + HASK Hair Care Review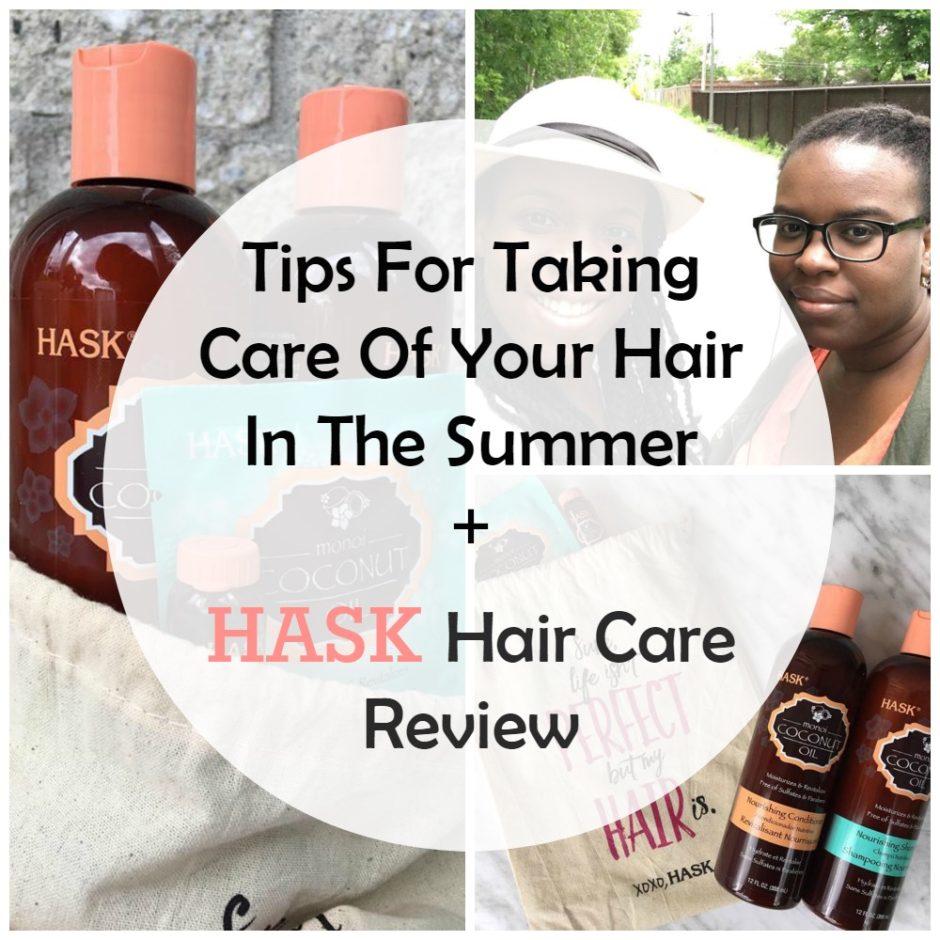 Use Protective Styles
In the afro-textured hair world, everyone knows about protective styles.  Protective styles mean hair styles that don't leave your hair out loose. Styles such as braids, weave, crochet, etc. My favorite protective styles are braids and twists. I also love these styles because they are low maintenance.
Moisturize Your Scalp & Hair
It's easy to forget to keep your hair moisturized if you are not used to taking care of it (guilty!). You can moisturize your hair using your favorite hair moisturizing creams and oils. My sister likes to mix Jojoba oil with some African Shea Butter.  A new favorite is the Monoi Coconut Oil Nourishing Shine Hair oil from HASK. I like this oil, it's not heavy on my locks and is alcohol-free!
Cover Up
You can do that with a hat, a bandana a cute scarf. Covering your hair from the sun in the summer will keep your locks from drying out. For those following me on social media, you've seen my hair in a scarf before. I also love wearing my fedora hat in the summer.  In the picture below I'm extra careful with a hat AND a protective style!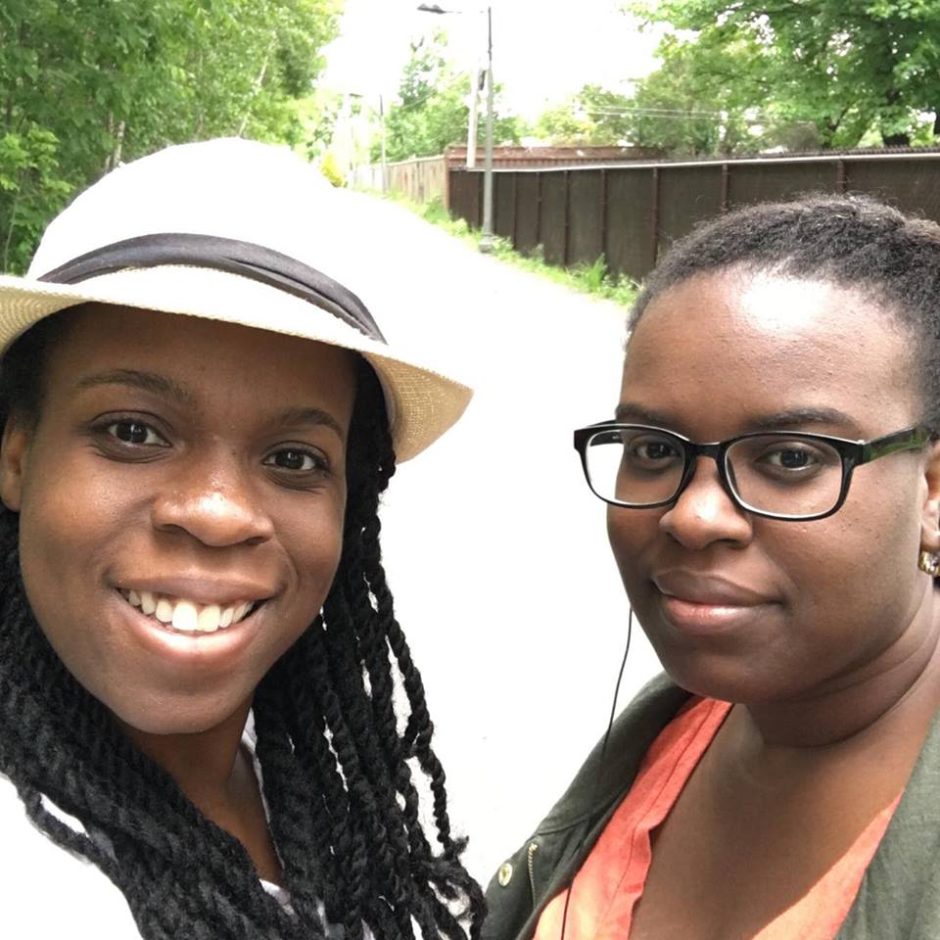 HASK Hair Care Review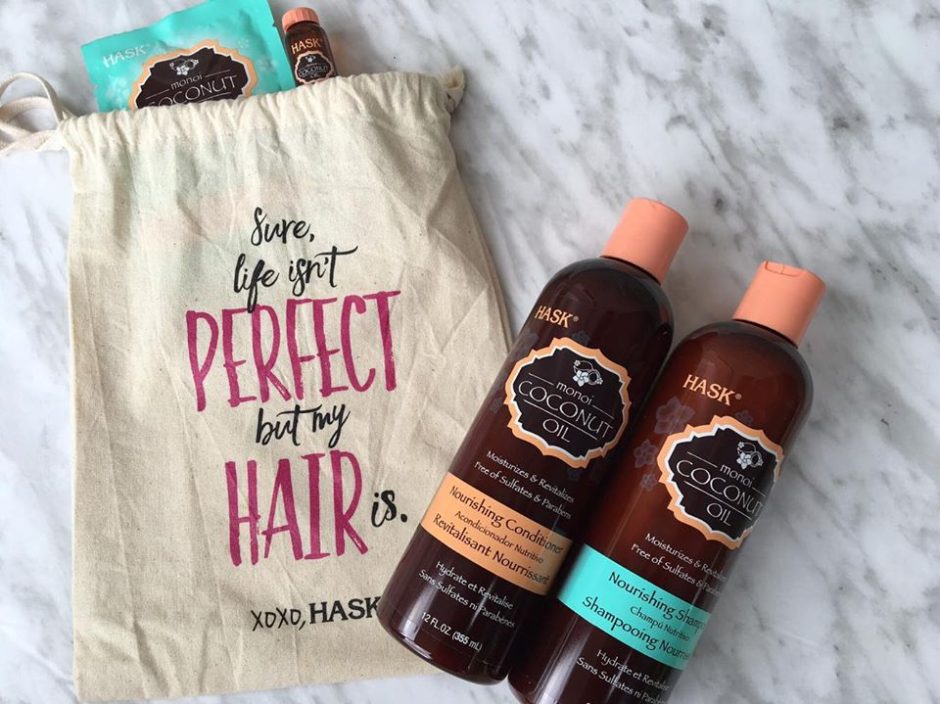 One of the perks of blogging is trying new products in exchange for a review. My sister currently works at a beauty supply store, and she knows way more about hair care than I do. When I received my HASK Monoi Coconut Oil package, I told her about it, and she was the first one to try it. She's heard about HASK before and has used their products.  She loves HASK products and after trying the shampoo and conditioner, I'm hooked too! The nourishing shine hair oil does wonder for my dry hair.
But by far my favorite product would have to be the Nourishing Deep Conditioner.  I rarely ever deep conditioned my hair and I've been missing out.  After using the Monoi Coconut Oil Nourishing Deep Conditioner, my hair felt silky smooth.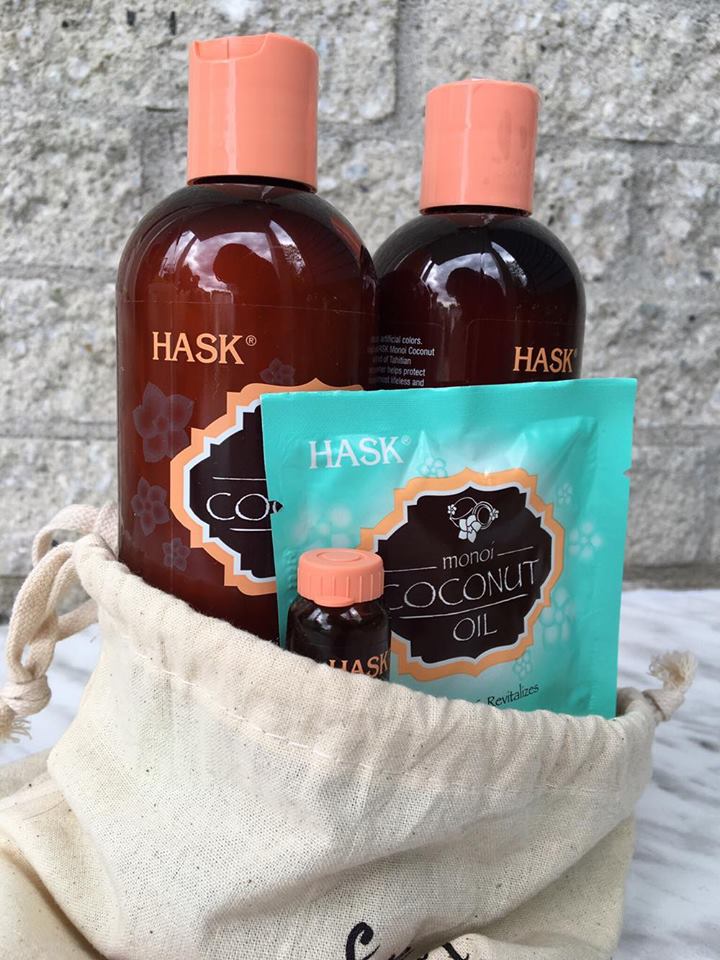 HASK uses "exotic oils and other unique ingredients from around the world." Oils such as Argan Oil, Monoi Coconut Oil, Charcoal Citrus Oil, Macadamia Oil, Keratin Protein Oil (just to name a few).
My overall experience using the HASK hair care products is very positive. What other tips can you share about taking care of your hair in the summer? Let me know in the comments.
Looking for more tips? Check out 2 Sister Hair Boutique to get more advice on how to take care of your hair in the summer.
I know you want to get your hands on some of these products! Check out the store locator to find out where you can get the HASK hair care products.
Connect with HASK Beauty via Facebook, Twitter, and Instagram.
Subscribe for more awesome tips and reviews.
Let's connect!
Twitter | Facebook | Instagram | Bloglovin
*This post is not sponsored. I received the HASK hair care products free in exchange for a review. This post contains affiliate links. Read more about my disclosure here.