When I picture a diaper bag, I see this ugly dark brown bulky, polka-dotted monster of a bag. Yep, that's the bag I used to have when my son was a baby (back in 2008). But diaper bags have come a LONG way since 2008. I'm going to let you in on a little secret; I don't have a traditional diaper bag for my daughter. We rarely ever go out, and when we do, it's never for more than a couple of hours. Sometimes I put all her stuff in a reusable grocery bag and call it a day. This summer I'd like to do more activities away from the house so, I've been shopping around for a diaper bag that would fit my needs. I found some stylish diaper bag alternatives online that won't break the bank and are spacious enough for all the baby stuff that I just have to bring along.
Stylish Diaper Bag Alternatives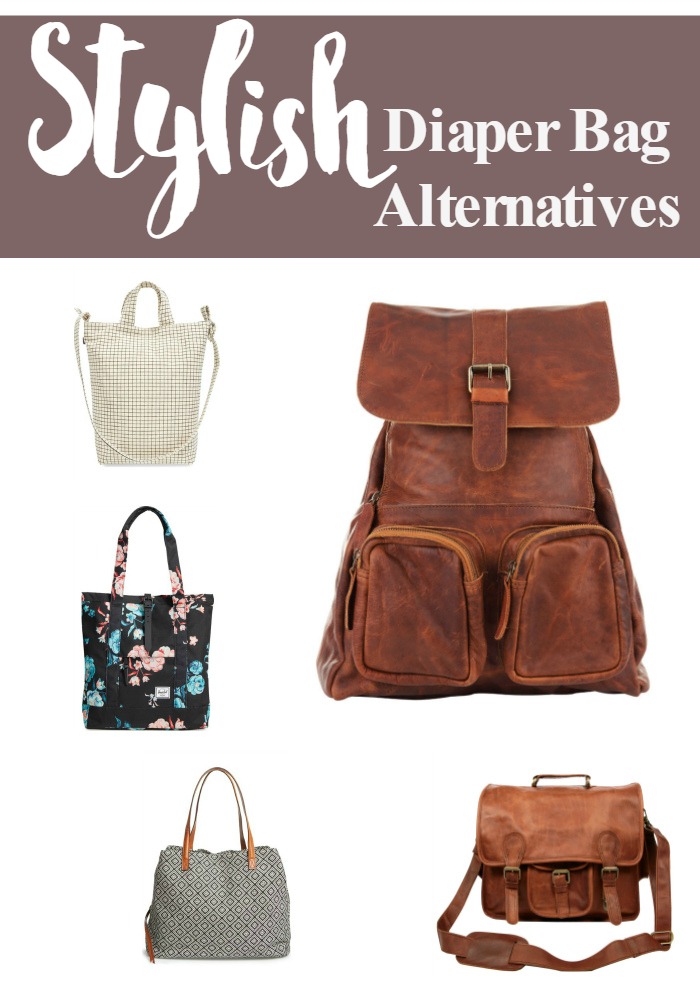 *This post contains affiliate links.
I'm the kind of mom that believes that the ONE item that I don't bring along with me will be THE one thing that I end up needing the most like a diaper pail or 10 different outfits – you know, just in case. For that, I tend to over pack. You should see my purse.
Finding a stylish diaper bag alternatives is great, but it also has to functional. I have an old school backpack that I use a lot as an alternative diaper bag. I like it because it goes on your back and allows me to be hands-free. MAHI leather has a beautiful collection of stylish leather backpacks that would make excellent diaper bag alternatives.
Check out some of the other bags that I found online.

1. The Roma 2. Millie Tote 3. The Harvard Satchel 4. Canvas Tote 5. Market Tote
I love the Harvard Satchel. It's stylish, roomy and when it's not being used as a diaper bag alternative, it can turn into a camera bag, maybe even a carry-on. It's very versatile.