The other day I took a look into my now abandoned office room and could not get over the amount of stuff I have. I've been avoiding the room entirely for the last two months. Instead, I keep the door closed and use the kitchen table during the day. At night I use the guest room for my work from home job. I may have some hoarding tendencies, but I don't like clutter. Clutter makes me unproductive. I found a few solutions for my problem; I  just need to execute. The other day I was being unproductive (again) and found some storage ideas that can help keep the clutter at bay (hidden).
5 Storage Ideas To Help Clear The Clutter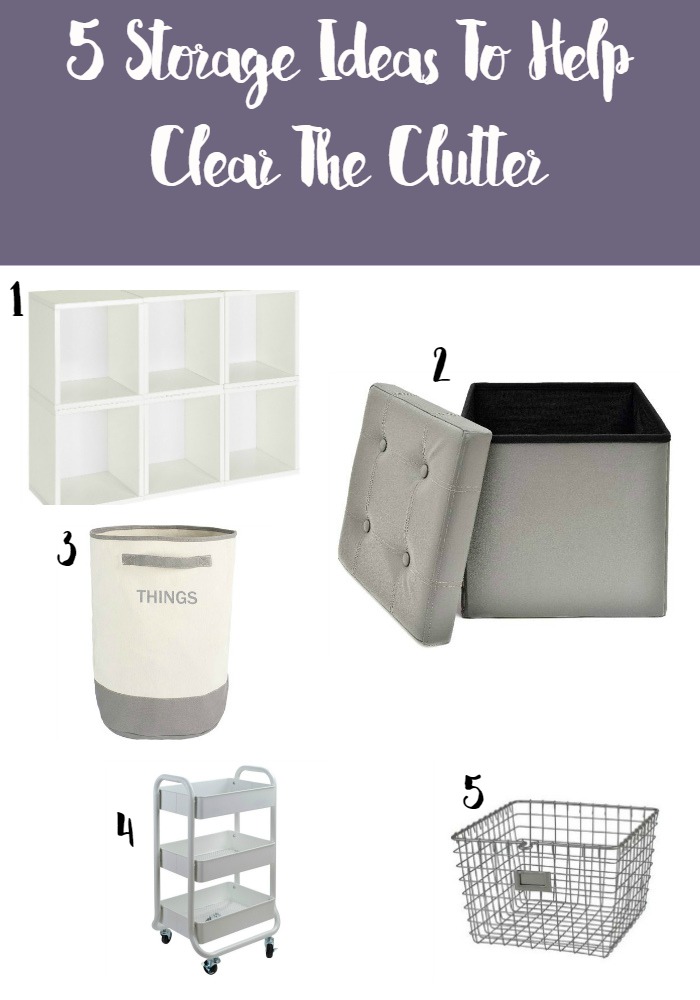 *This post contains affiliate links
One of the reasons I don't like unplanned visits is because of the sheer amount of cleaning I need to do before I can have someone over. The storage ideas that I found helps me quickly put things out of sight.
Here are a few of the storage ideas that I love
Storage Shelves: You NEED shelves.  If you can get one with a door, then even better!  Target has nice ones, but I sort of like the open cube shelves. I buy foldable fabric boxes and toss the junk inside when I need to clean quickly lol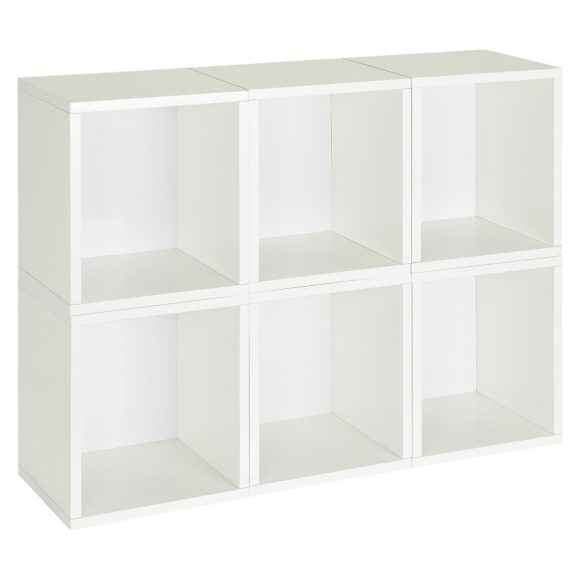 Ottoman: I have an  FHE  ottoman that was sent to me a few weeks ago. It foldable and comes with a lid. I love how I can fill it up, put the lid on and tada; a beautiful piece of furniture! I keep her favorite toys in the FHE ottoman for easy storage. They have different designs but I went with a gray ottoman.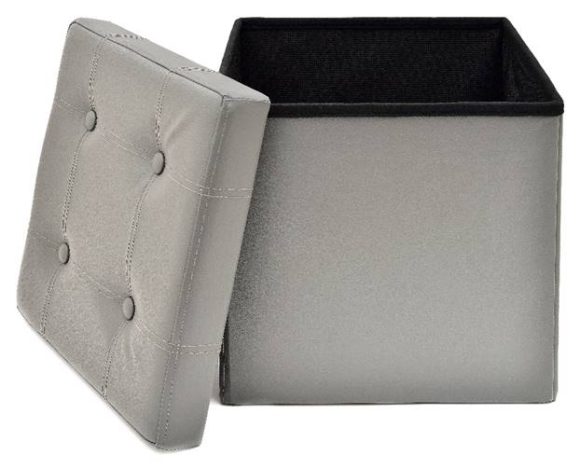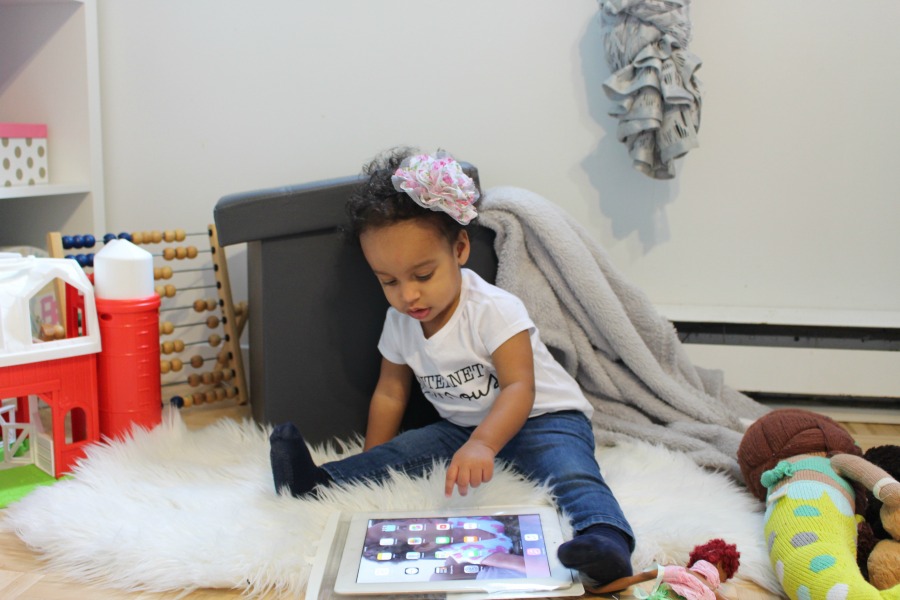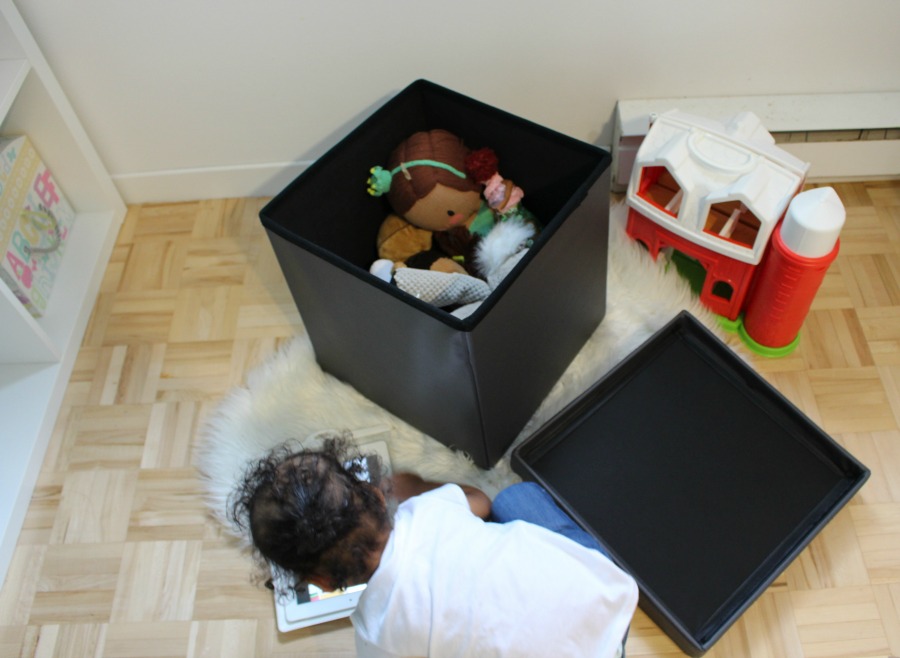 Laundry hamper: Laundry hampers is another storage idea that I love. I use it for throw covers that I sometimes keep in my office, and for my daughter's plush toys.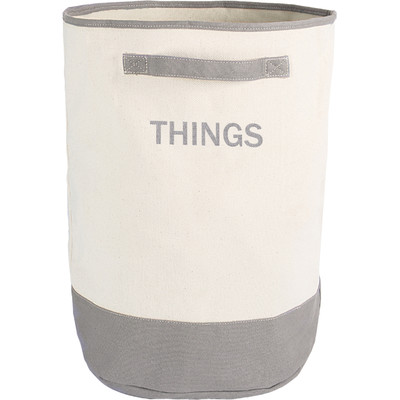 Storage cart: I've been eyeing a storage cart since I becoming obsessed with planner supplies. You can easily store a ton of craft supplies in a storage cart. You can easily move it into a closet and hide it away when not in use.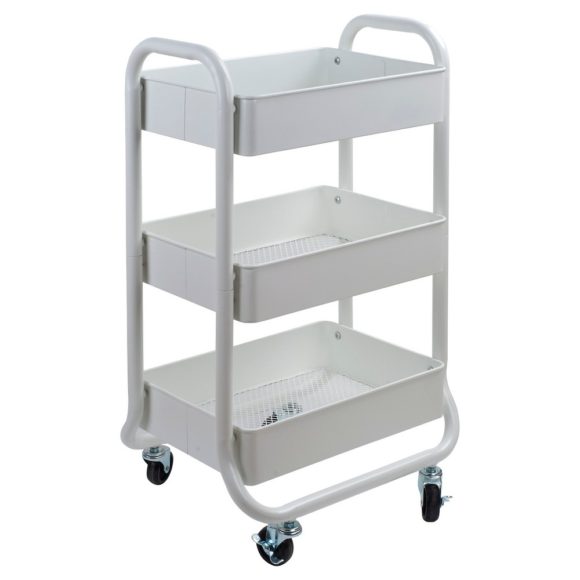 Storage baskets: I have storage baskets (plastics ones) all around the house. When I need to do a quick clean I toss all the little junk (pen, receipt, random Lego) in the baskets and sort later one (sometimes).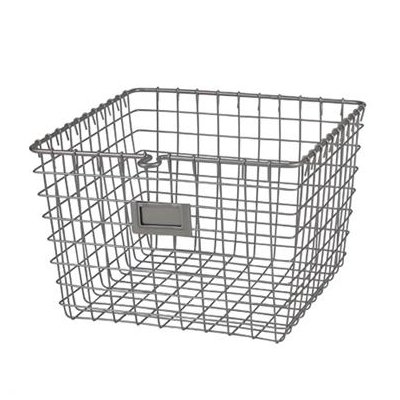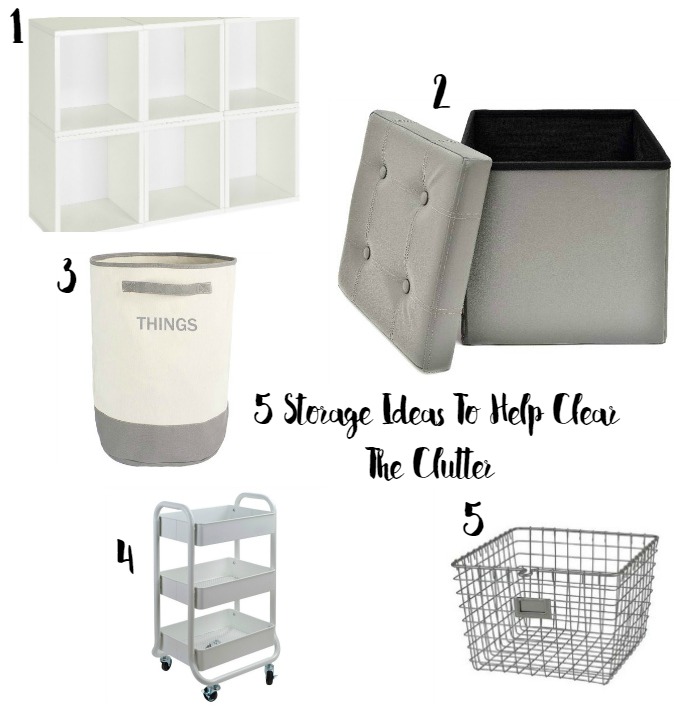 Hope you guys found these storage ideas useful. How do you keep the clutter away? I would love some tips.
Be sure to subscribe to my blog for an update when a new post is live!
Let's connect!