Hello, my name is Marielle, and I have an office supply addiction.
Whether we want to admit it or not, we all have something (or things) that we are addicted to. For me, that addiction is anything to do with office supplies and stationary.
It's not a new addiction. My sister pointed out that I've always had a "thing" for office supplies since I was a little girl. Although my office supplies addiction isn't new, it starting to get a bit out of control.  So far my sister has threatened to send me to the "nut" house, and my hubby calls me a hoarder.
So not only do I have an addiction to office supplies, but I'm also a hoarder!! (yikes!)
Many won't understand the awesome feeling that comes with scoring some pretty washi tape. Or that blissful moment you walked into a Target dollar spot and realized they've recently stocked up on cute sticky notes and pens *Glee*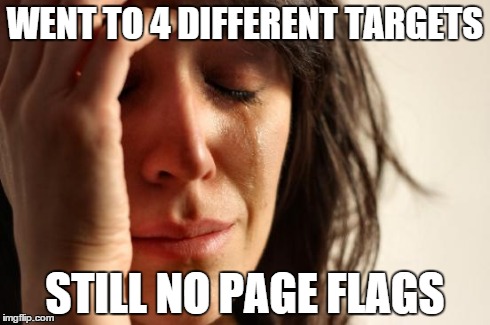 So how do you know you are addicted? I've asked a some of my office supplies addicts and here's 5 signs you might be addicted too.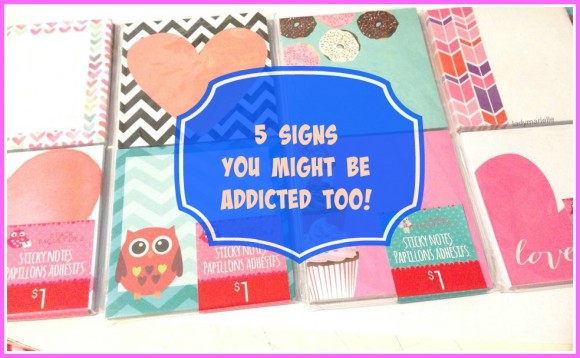 1. There is no such thing as "too many washi tapes."
2. You have a Pinterest board dedicated to your planner/stationary/office obsession.
3. You visit the stationary section of every store you go to including the grocery store.
4. Sticky notes, pages flags, stickers and pens, these are few of your favorite things. *In my July Andrews voice*
5. You've spent countless hours watching craft/stationary/office supplies videos on YouTube.
Bonus: You've also joined as many Facebook groups dedicated to office supply addiction as possible. There's just something so comforting with knowing that you are NOT alone!
I feel so much better now that I've shared this with you all.
What are some of your favorite planner/stationary/office supplies? I love to hear from you guys!
Don't forget to subscribe to my blog for more confessions. 😉