I decided to call August's monster the Slug Monster!!
If you are new here, please head on over to my Monster Chronicles page and meet the monsters!
August was a busy month for me and an expensive one too. It was back to school just a week ago! The Little man decided he was going to grow out of all his clothes. Which meant,  getting new clothes and shoes. Lately it feels like I blinked and BOOM, he's 6 years old!
In other news, my Scentsy business is picking up a lot more and THAT's exciting! Looking forward to trying some of the fall and winter scentsy bars!
Here's my report for August! Still have a way to go…
I'm hoping by the end of the year I will have my credit card paid down to ZERO. I know I can do it!!
The Little Man (ever the sweetie) was nice enough to color my slug monster for me.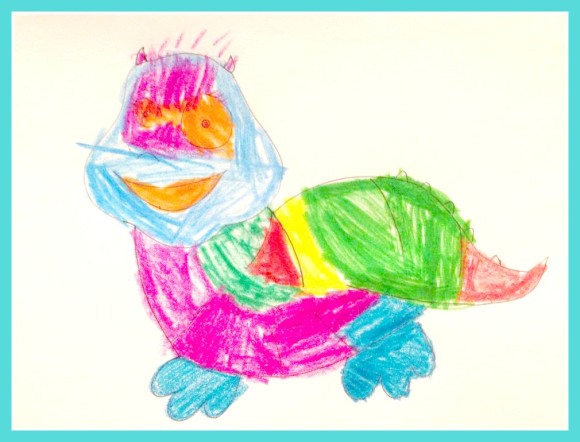 I'm slowly but surely getting back on track. Soon I will be completely rid of my monster!!
If you missed July's post make sure you go back and check it out!
Thank you to everyone that is reading, sharing commenting and being supportive as I battle my monsters.
Follow me in my journey.