Disclosure: I got this product as part of an advertorial.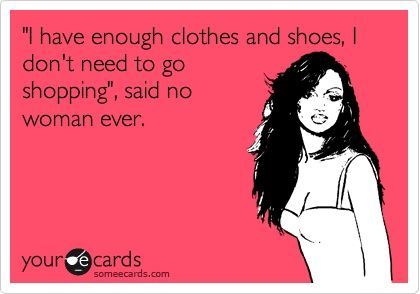 Sorry, I had too. *insert evil laugh*
Overcome Your Shopping Addiction: The Guide to Beating Your Addiction To shopping And Ending the Shopping Cycle.
The title of this book is pretty self-explanatory! I'm a pretty fast reader so it didn't take long for me to read it from start to finish. How would I summarize this in one word? I can't, but I can summarize it in 4 words: I have a problem! It's like the eBook was written for me. The author writes on how shopaholics will sometimes lie about how much they spend on an item for fear of getting criticized *yikes* (guilty). One of the things that I was surprised to learn after reading this book, is that more than 5% of Americans suffer from compulsive shopping (that's a whole lot of people!!). This eBooks points out a few tips on how to overcome the addiction and how to keep it from coming back.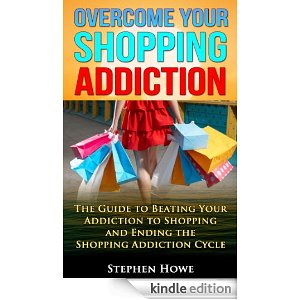 "…similar to other forms of addiction, shopping addiction has a tendency to recur if you are not able to manage and deal with your triggers properly."
Howe, Stephen (2014-01-16). Overcoming your Shopping Addiction: The Guide to Beating your Addiction to Shopping and Ending the Shopping Addiction Cycle (Kindle Locations 255-256). . Kindle Edition.
I would definitely recommend this eBook. If you or someone you know is struggling with this addiction I suggest you take a few minutes and read this eBook to get a little bit of insight.
How do you stop yourself from compulsive buying? Or are you fortunate enough to be part of the 95% that DOESN'T have a compulsive buying disorder? As always, I love hearing from you guys!
On another note, did you know you could download kindle on your PC and smartphone???? I only recently found that out! *glee* Fell free to check that out if you haven't already!
I received one or more of the products mentioned above for free using Tomoson.com. Regardless, I only recommend products or services I use personally and believe will be good for my readers.