The kitchen is often the heart of any home; it's where the food gets made, the dishes cleaned and where families can spend time together without staring at the TV. Keeping the kitchen clean and up-to-date can mean more family time spent together. If you're looking to renovate your kitchen, then you should be looking to do so on a budget. Your kitchen is one of the most expensive rooms in the house, reason being; it serves many purposes, it's not just four walls and a bed. You need counters, appliances, sinks, cupboards, etc. This can get expensive, so when you're renovating your kitchen, bear in mind these tips, and you can be sure to save yourself some money.
How to Renovate Your Kitchen on a Budget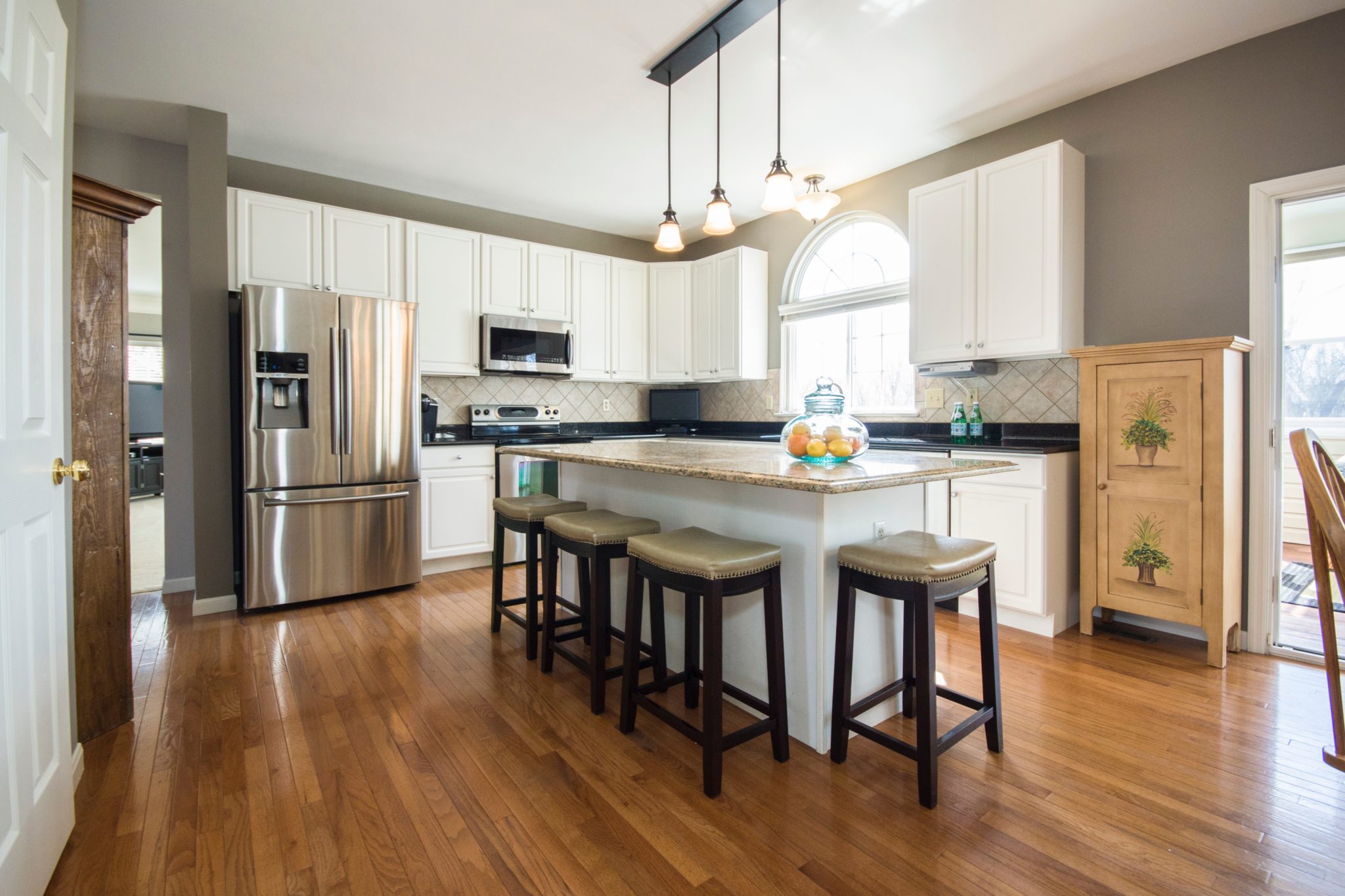 Photo credit Milly Eaton
Use what you have
In order to renovate your kitchen, you don't need to start from scratch. You can build on what you already have. You can make changes to the existing base of your kitchen, and make those changes according to what needs to be improved. For instance, if you don't like your counters, you can look to sand them down and varnish them. Perhaps you don't like the way it's laid out, move everything around, and make it fit how you want to fit. You can add if necessary, but it's a good idea to try and recycle what you already have. This way, you save money, time, and it's doing wonders for the environment.
Fix what's broken
This comes under the same category as above, using what you have. You should look to fix what you have, instead of throwing it away. And if you have a broken fridge, oven, washer,  you can source appliance repair companies that will be able to fix your existing items at a fraction of the cost it would be to purchase a whole new appliance. This goes for everything else in your kitchen too. Instead of throwing away the wobbly drawers and broken door hinges on the cupboard, repair them. You'll find that buying a new set of knobs, hinges or rails, will be much more cost-effective than buying a whole new drawer or cupboard.
Look for second hand
Many home and kitchen building companies have made it far too easy to pick out a kitchen and finance it. All you have to do is sign a few pieces of paper, and they do the rest. They'll come in and fit it, with hopefully minimal downtime. Sounds like a dream, right? As convenient as it seems, it'll cost you a bomb. You can look to pay upwards of 20,000 dollars for an average kitchen build, which is way more than you'll want to be spending, particularly if you're on a budget. You can find and source amazing kitchen fixtures online second hand. It doesn't have to all come from the same place. You can mix and match dependant on what you're looking for. You'll get it much cheaper than RRP, and you'll be doing right by the environment. Just look for kitchen cupboards, counters and sinks online through various second-hand marketplaces and you can be sure there will be something reasonably local that will be just what you're looking for.
Be sure you are subscribed so that you don't miss a thing!
Let's connect!