I can't deny my love for food. Would I call myself a pro chef? Not yet… but I'm definitely a foodie at heart 🙂 I love cooking, trying new food and recipes. So when I was contacted by Qualifirst Foods, I was more than happy to try some of their products. Over the last few weeks, I've had the pleasure of trying some new recipes that I will be sharing with you soon. Today I want to do a quick overview of what the company is about and show you the items that I receive.
Qualifirst Foods, A Foodie's Dream Come True

The company launched in Toronto (Canada) in 1986. They provide quality fresh ingredients from all around the world. Ingredients such as Black Truffle Paste,  Israeli Toasted Couscous, Tracklements mint jelly and much more. What I love about Qualifirst Foods is their wide range of ingredients that you won't find in regular grocery stores. Qualifirst offers top quality gourmet foods. 
I was really impressed with the ingredients selection on their site. Truely a foodie's dreams come true.
Items I picked To Review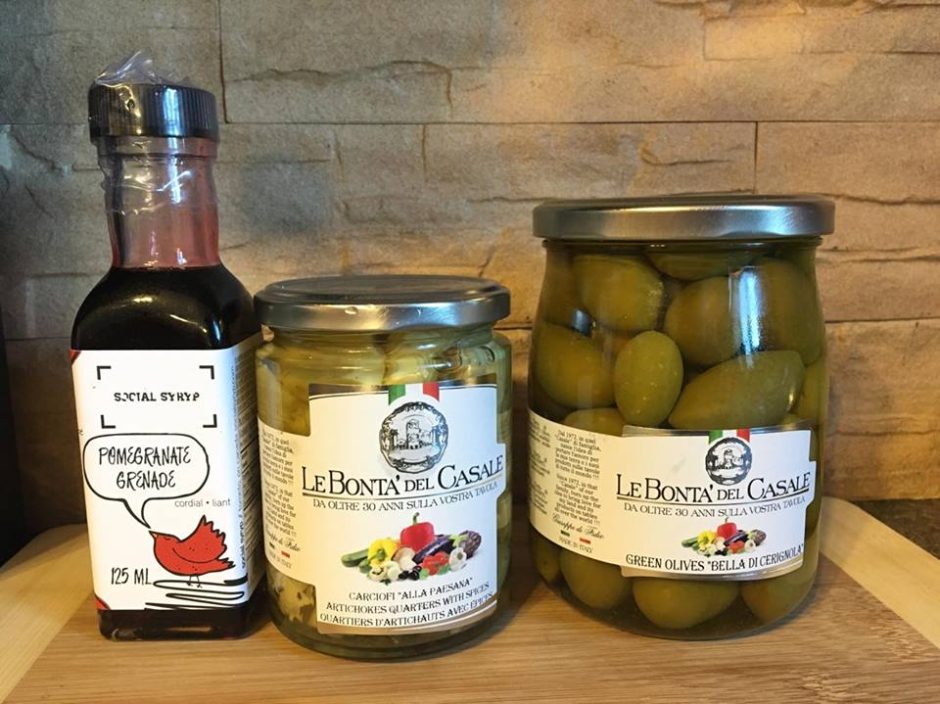 Although I love trying new foods. I was a bit shy and picked out four things I felt I could work with. But if you are brave, you can try the Escargot (I'm just not ready for that). The items I received came nicely packaged. Shipping was fast. They currently have two warehouses. One in Toronto and one in Vancouver.
I picked four items from the Qualifirst Foods website.  Olives for the Babe, Nori for the Little Man, Artichokes for me and Pomegranate syrup for something sweet for everyone.
Qualifirst Foods LTD. is an amazing supplier if you are looking for gourmet ingredients at affordable prices.
For meal ideas using Qualifirst Foods ingredients, visit the recipe section on their site.
Visit them online to learn more. Connect with Qualifirst Foods LTD.  on Facebook, Instagram, and Twitter.
Do you enjoy cooking? What's your favorite ingredient to cook with? Subscribe to my blog to stay updated. Add me (ladymarielle) on Snapchat. I'm always on showing the fun recipes that I'm making for my family.
Let's connect!
Twitter | Facebook | Instagram | Bloglovin
**This post is not sponsored. I received the mentioned items free for review.