There's no doubt that the coronavirus pandemic has changed the way many of us work, learn, and socialize. Although 69% of entrepreneurs begin their businesses at home, most people aren't accustomed to sheltering in place for months on end. Still, there's one thing that has made these conditions more bearable: shopping.
Pandemic Shopping: Here's What People Are Buying Most During COVID-19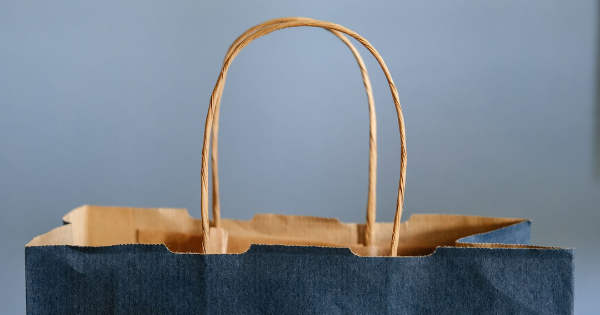 Whether due to panic or sheer boredom, we've certainly been doing our part to stimulate the economy. Overall, online shopping in Canada surged by over 99% between February and May, with online sales growing by 76% during June in the United States. Although we already loved online shopping, as is evidenced by the 13 billion parcels that were shipped to the U.S. during 2018, it's clear that the convenience and safety of e-commerce have proven to huge draws during these uncertain times. But what exactly have we been spending our money on?
Food and Groceries
Since most Americans have been forced to eschew dining out during this time, it's no wonder that takeout and grocery sales have surged. And while 233.28 million Americans used Mexican food and ingredients during 2017, it's clear that any kind of cuisine has been fair game. Early on, U.S. residents were buying a lot of frozen food and cereals. Now, chocolate has emerged as a major seller. In the 17-week period ending June 27, consumers in the U.S. spent $3.7 billion on chocolate, representing a 6.3% increase from the same period in 2019. Not surprisingly, sales of bakeware, yeast, and other ingredients to make comforting breads and desserts have also been on the rise (pun intended) throughout the pandemic.
Alcohol
For better or for worse, alcohol sales have been on the increase during this health crisis. During the past three months in the U.S., alcohol sales grew by 27%. And in Canada, around 25% of survey respondents between the ages of 35 and 54 say they've been drinking more since the pandemic began. With less to do and routines disrupted, some Canadians say, buying alcohol was one of the activities available. And since online alcohol delivery services have made buying booze more convenient, it isn't surprising that these companies have reported staggering sales jumps of 243% in the U.S. during certain points. A recent WalletHub survey revealed that 43% of people polled engaged in "comfort buying," which included making purchases beyond what they might under normal circumstances in regards to alcohol and other products. But while it's clear many are using alcohol to cope, the lasting effects on our overall health have not yet been revealed.
At-Home Entertainment
Although many businesses have started to reopen, many Canadians and Americans alike plan on doing their part to stay home as much as possible. To make sure boredom doesn't take over, consumers are spending much more on home entertainment options, including puzzles, inflatable pools, books, sports equipment, toys and games, electronics, and other non-essentials. Among Canadians, online shopping for sports, books, music, and hobby items increased by 154.9% since the start of the pandemic.
Beauty and Personal Care
Hand sanitizer, toilet paper, and sanitizing wipes sold out early during the onset of the pandemic, but those have since started to appear on store shelves again. Now, it's more about self-care and pampering items, like nail polish and treatments, hair dye, and eyebrow razors. Makeup hasn't been a big seller during this time, even while many of us attend Zoom meetings, but certain beauty brands have seen a lot of success — particularly on Amazon — as a result of COVID-19. That said, bidets and fitness equipment have flown off the digital shelves, and Canadian spending on online health and personal care items increased by 55.6% during this period.
Now that the panic surrounding COVID-19 has died down, it's certainly been a bit easier to find the items you need. But as we continue to take precautions in order to slow the spread of the novel coronavirus, it's likely that online shopping will continue to play an important role in our everyday lives. And if you're able to predict what's most likely to sell out, you can better prepare in the event of a second wave.
Be sure you are subscribed so that you don't miss a thing!
Let's connect!