Ok, not really. BUT, we did have fun carving out our pumpkin. I was overseeing the carving and taking pictures. As usual! =) I love these moments that I get to enjoy with these two crazies! Check out the pictures of our pumpkin!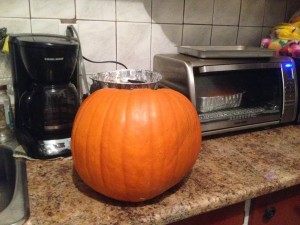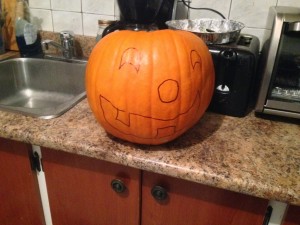 Oh how original Babe….*roll eyes*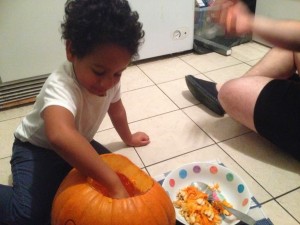 We thought it would be more fun on the floor!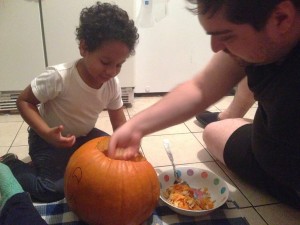 Papa calls it "removing the brain." Tristan says "I don't know about this…."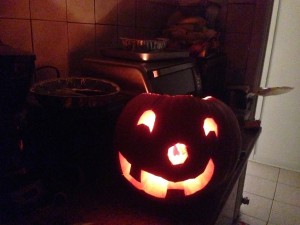 All lit up for Halloween!
Happy Halloween From us!
Subscribe for more fun family times with us.