June Warmer of the month is right on time for Canada Day 2014!
It's already a new month! Which means, a brand new warmer and scent! It's always interesting to see what new warmers and scents that Scentsy will come out with every month. For June there are two different warmers. One for my American Scentsy lovers and one for my fellow Canadians Scentsy lovers.
The Canadian's Scentsy warmer is from the Gallery collection and comes with a True North frame.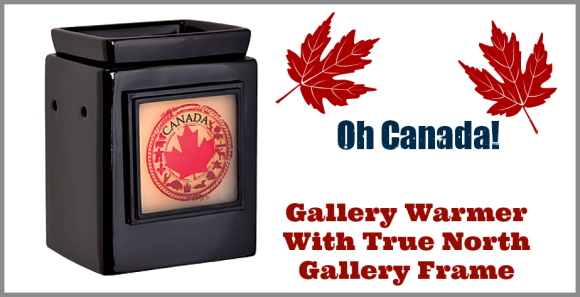 The American's Scentsy warmer is called One Nation! This gorgeous hand painted warmer is perfect for 4th of July!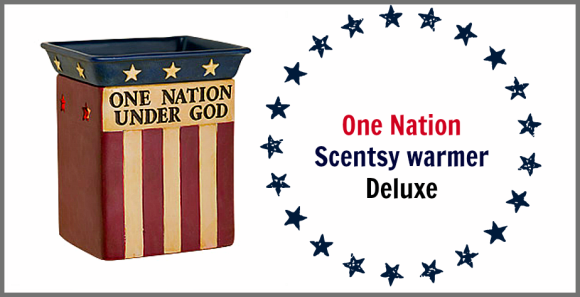 As for the scent of the month, Berries Jubile sounds like something that should be eaten! *giggles*
Berries Jubilee: "Juicy, ripe summer berries in a billowy cloud of whipped cream laced with vanilla."
What do you think of the June warmer? Know anyone that would love these warmers? Let them know they can get one by visiting my website.
As always, this month's scent and warmer are 10% off for the whole month of June and only available while supplies lasts.
Feel free to contact me if you would like to get a sample or if you have questions about the Scentsy products! I'm always happy to answer your questions. Check out the previous month's warmer and scent.
Don't forget to subscribe to my blog!
Here's a picture of my June's warmer 🙂