'Tis the season to be jolly! Too soon? Technically we still have a couple of weeks until December, but I can't wait any longer! We put the Christmas lights last week, and any day now, the tree is going up! Today I wanted to share one of the many awesome toys that I'm going to be reviewing on the blog during the holiday season. Check out our review of The Num Noms Scented Nail Polish Maker and be sure to enter the giveaway for a chance to win one!
Num Noms Scented Nail Polish Maker | Review & Giveaway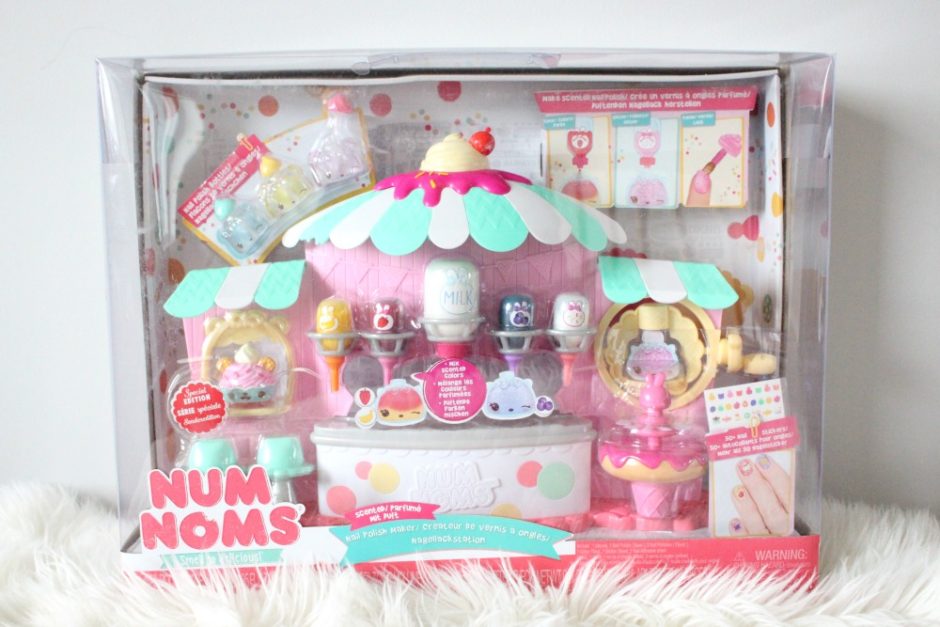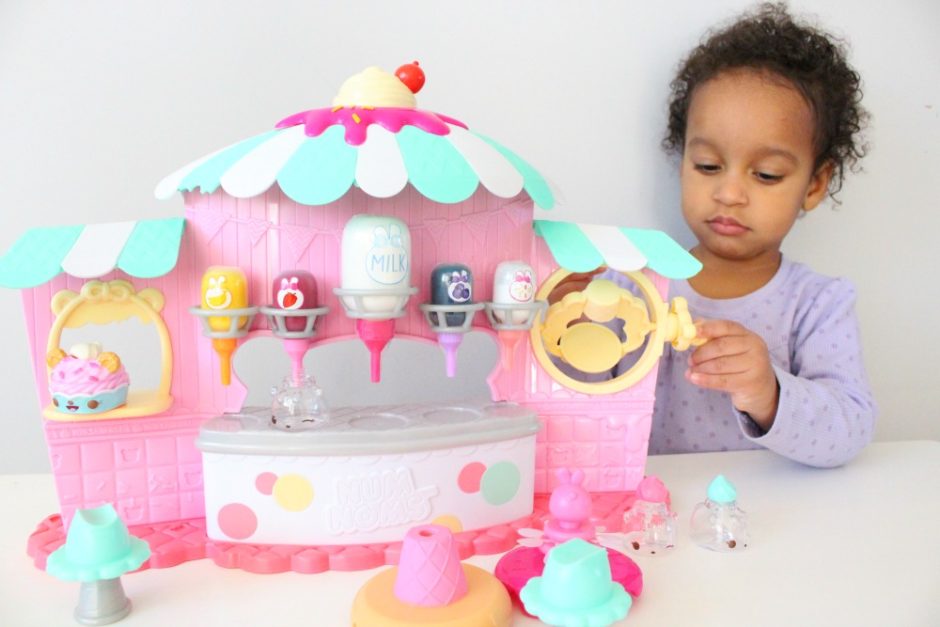 The first thing we did is fill up the clear empty Nums bottles with the nail base. Then we added the flavor (we went with strawberry scented polish). Then we use the shaker (that yellow thing Jazzy is holding) to mix up the color.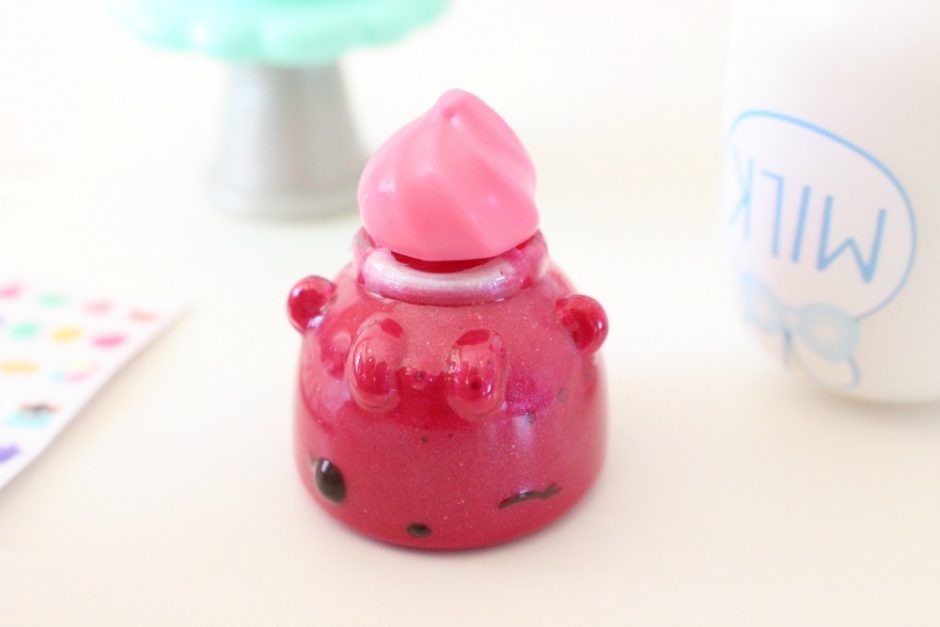 How cute is that! The nail polish smells so good!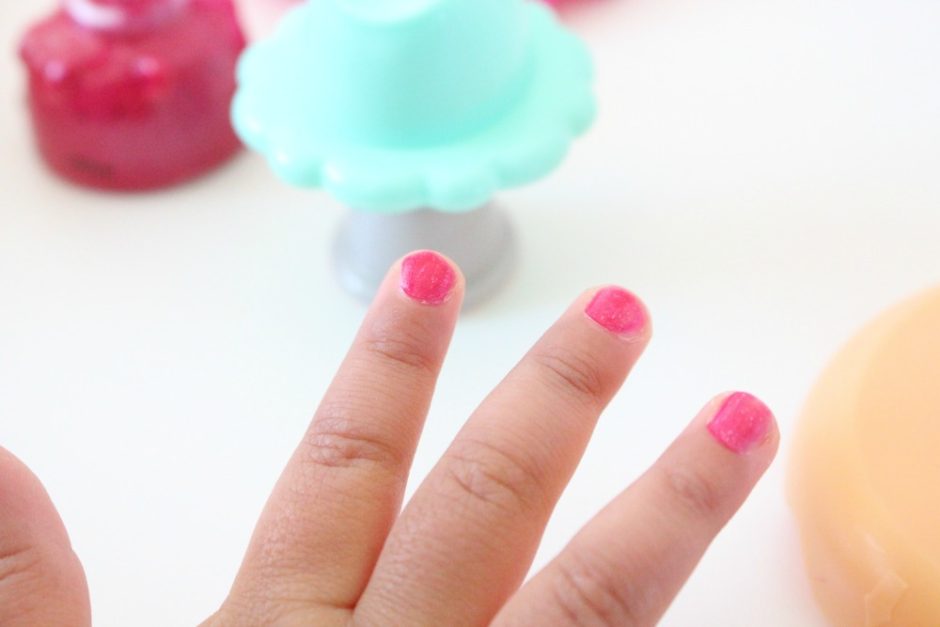 I seriously can't with those little fingers lol.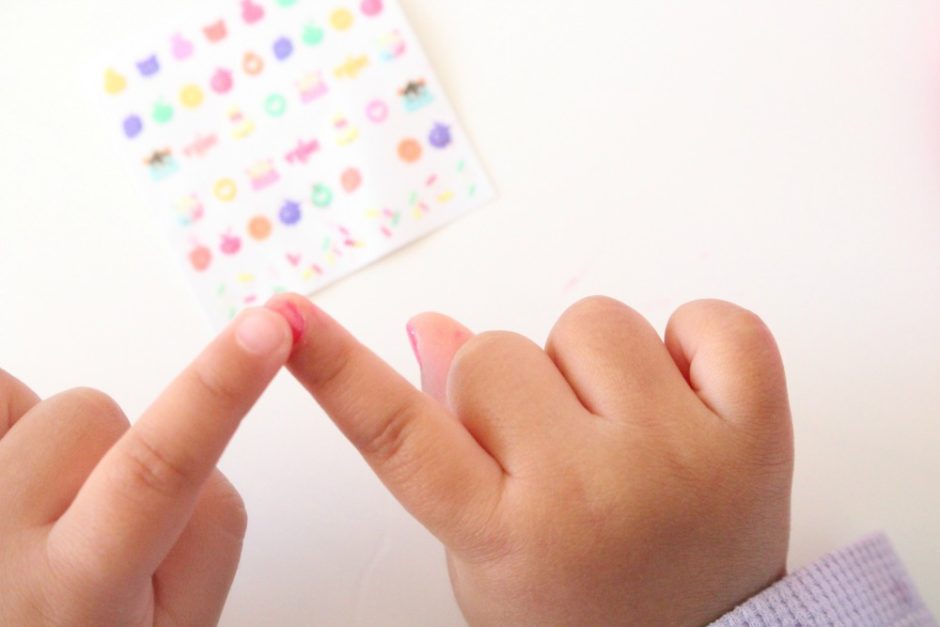 To complete the look, we added a little press-on nail sticker.
There are so many fun color possibilities. You can mix the colors to get different scents such as strawberry/banana or blueberries and banana! Yum!
About The Num Noms Scented Nail Polish Maker
The Num Noms Nail Polish Maker includes everything you need to make your own scented custom manicure! Mix strawberry, blueberry or banana scented nail polish with glitter. Create your own scented color combos, like Straw-Nana Pink! Add a nail sticker to finish the delicious manicure – Perfect for sharing with friends! Comes with special edition Num – Heavenly Froyo!

Num Noms Nail Polish Maker (547013): Age: 3+, MSRP: $59.99
Includes:
3 Nom nail polish bottles and 1 Num – Heavenly Froyo

3 scented nail polish colors, 1 nail polish base, and glitter

2 finger rests that double as booth seats for your Num Noms

Press-on nails & nail stickers
The Num Noms Scented Nail Polish Maker is available at Amazon, HBC, Indigo, Loblaws, Toys R Us, and Walmart.  
I was also sent a few Num Noms Mystery Packs Series 4 ($5.99) + Num Noms Starter Pack ($14.99) + Num Noms Lunch Box ($22.99)
The Mystery Packs Series 4 are these cute little fro-yo cups with a mystery Num Noms inside. They come with one

 scented nail polish or flavored, glitter lip gloss!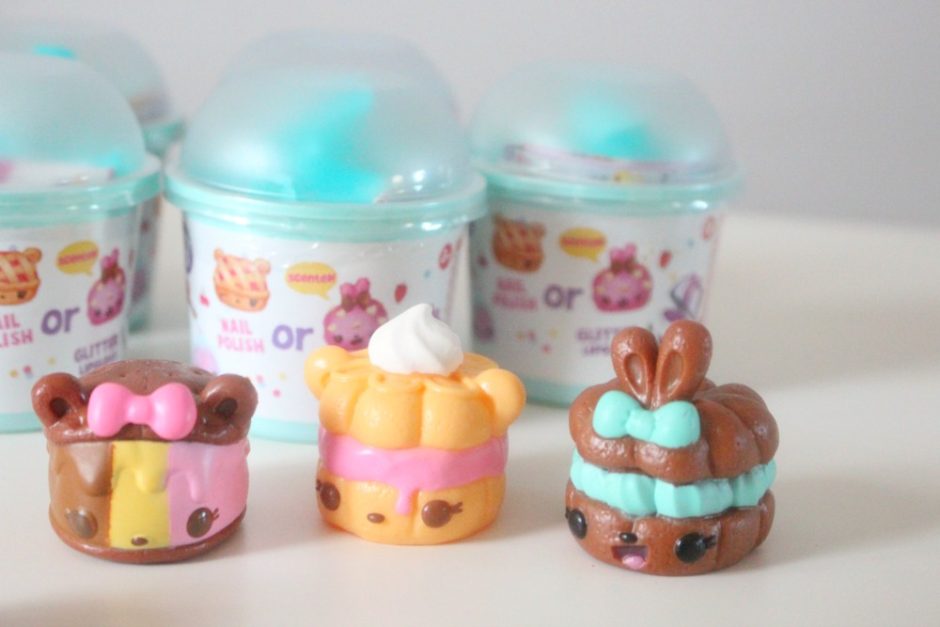 The Num Noms Starter Pack Series 4 that I received is the Ice Cream Sandwiches. It came with  I.C. Sandwich, Terry Berrywich and Wintergreen Créme and one glitter lip gloss.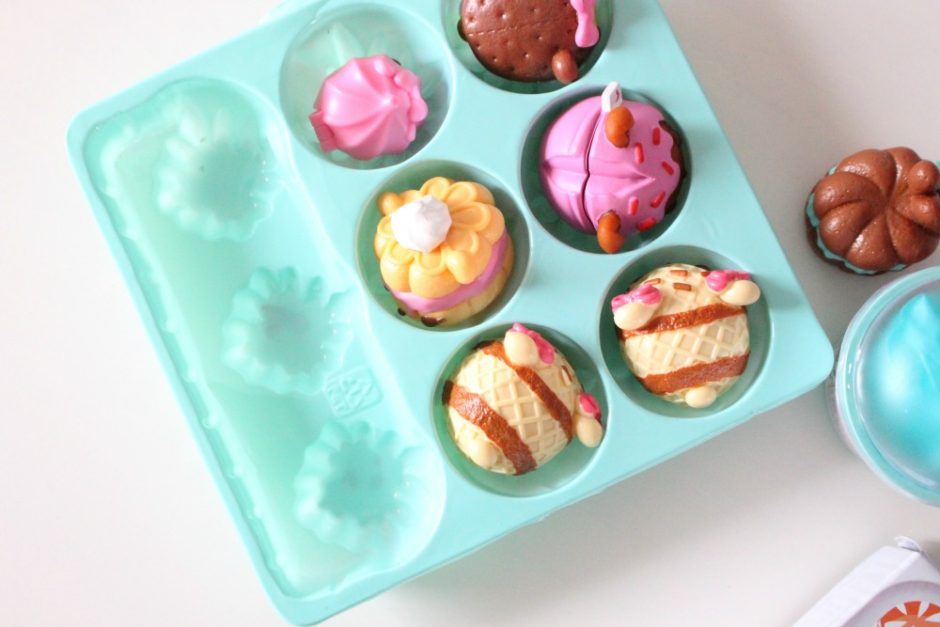 Num Noms Lunch Box ($22.99)
Series 4: Cookies, Fancy Cakes, Creamery, and Creme-Filled

10 scented Nums (outer) in a variety of flavors, including one mystery Num

Two scented glitter lip gloss Noms

Reuse lunchbox package as a storage case

Includes collector's menu.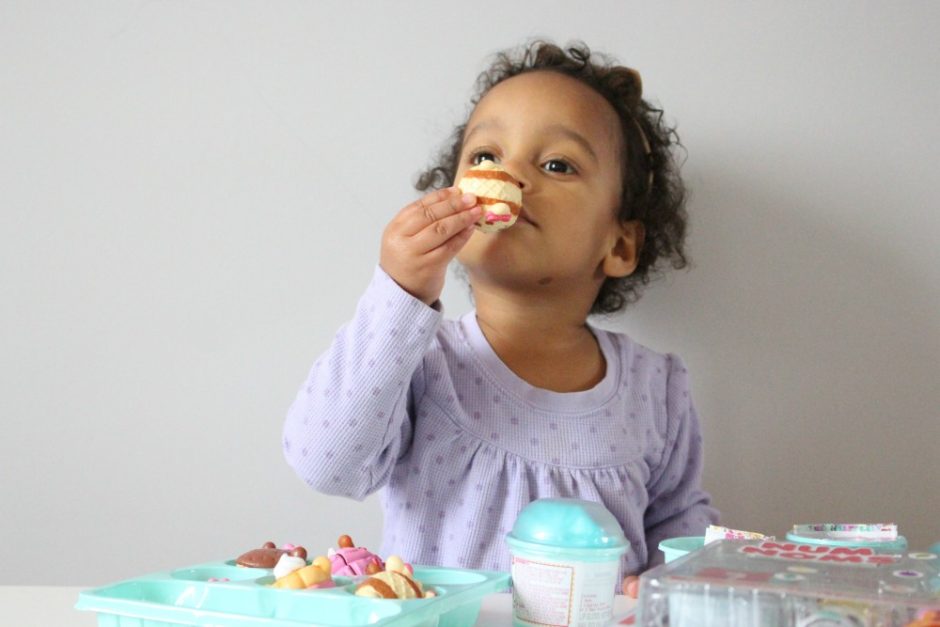 Jazzy sniffing the Num Noms lol She loves how squishy they are!
Giveaway time!  One of my lucky readers will get the chance to win a Num Noms Scented Nail Polish Maker!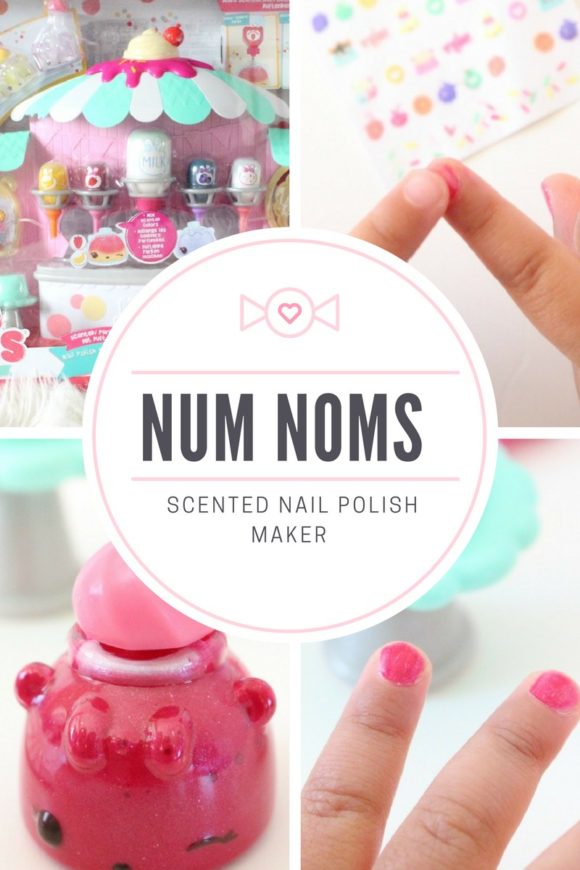 Connect with Nom Noms online, Facebook, Instagram, and YouTube.
There are more toy reviews coming up in the next few weeks so make sure you are subscribed so that you don't miss a thing!
Let's connect!
Twitter | Facebook | Instagram | Bloglovin
 *I received a sample for review purposes.