All across the U.S., people are making attempts to prioritize green practices. At home or at work, for example, you can use LED lightbulbs, install a smart thermostat, or even use more eco-friendly building materials — such as metal used in roofs and agricultural buildings (which have a span of up to 60 feet) or bamboo used in flooring — to promote greater eco-consciousness and reduce carbon emissions. But while it's easy to stick to your recycling routine or remember to bring a reusable bag when shopping for groceries, things tend to get thrown out of whack when you travel. If you want to continue to reduce unnecessary waste and prioritize sustainability while you're away, these trip tips will help.
No Waste, Will Travel: How to Make Your Next Trip More Sustainable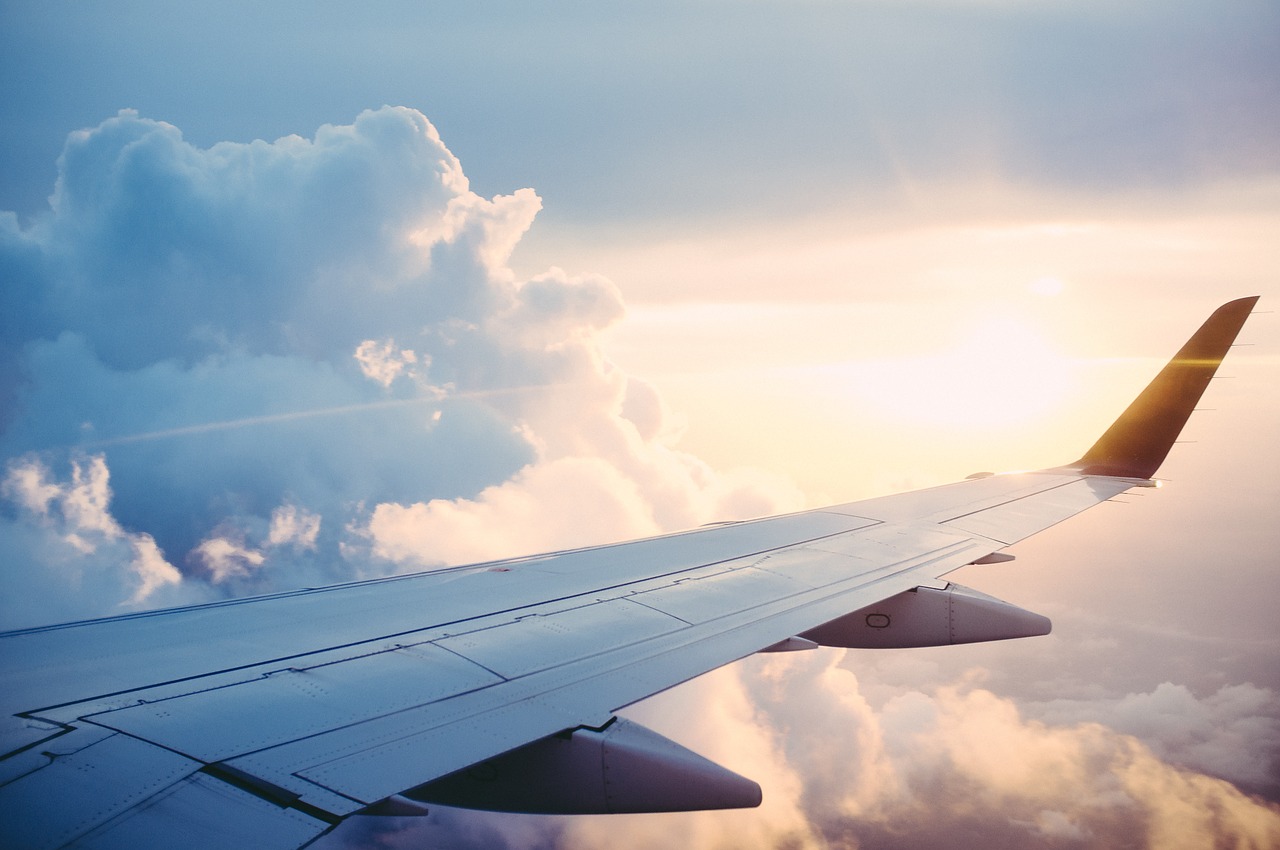 Adjust Your Flying Routine
Traveling via airplane isn't necessarily the greenest form of travel, though changes are being made to make it more so. In fact, the San Francisco International Airport recently banned single use plastic bottles on-site, which means you'll need to bring a reusable one if you plan on passing through. But even if you aren't San Francisco-bound (national airports are located within 31 states), you might want to think twice before purchasing one of those giant water bottles before you get to the gate. You can fill a reusable bottle at water fountains after passing through security. You may want to add that to your zero-waste traveling kit, which should include reusable utensils and a cup (for gate meals or in-flight beverages like coffee), a cloth napkin, ear plugs, and snacks packed in reusable packaging. You'll also want to keep your boarding pass on your phone app, rather than printing it out to present. Make sure to pack any toiletries in reusable containers and in a reusable bag. If you're feeling guilty about flying, you can visit an environmental website to learn how to offset those emissions in other ways, too.
Stay in a Green Hotel
Although 38% of men and 34% of women say that romantic getaways make for the best vacations, a growing number of consumers also want to make sure that their travel plans are eco-friendly. If you aren't staying in a sustainable hotel, it's going to be difficult to achieve your environmental goals on your trip. Don't be afraid to call hotels during the booking process to inquire about their sustainability missions. California hotels, for example, may soon face bans pertaining to mini-toiletries stocked in rooms, which will make traveling to the Golden State slightly more eco-friendly if this bill is passed. InterContinental Hotels Group, the parent brand of Holiday Inn and a total of 5,600-plus hotels, is already getting rid of these bottles and will instead be providing toiletry items in bulk dispensers to cut down on waste. If you want to support those efforts, make sure to bring bar shampoos and refillable bottles on your vacay. You should also inquire about a hotel's recycling program or any sustainability certifications they've received. Do your research before you book a room if you want to enjoy a sustainable getaway.
Reduce and Reuse When Possible
Whether your hotel is wholly eco-friendly or not, you'll need to do your part to reduce your waste and reuse items during your stay. Although single use plastic is a no-no, you can potentially use items made of more eco-friendly plastics or that can be reused a multitude of times. But while items made with processes like reaction injection molding are more likely to be reused, it's still best to go plastic-free when you can. Watch your electricity and water consumption by forgoing luxurious baths and long showers and remembering to unplug electronics when they're not in use or before you leave the room for the day. Reuse your guest towels as long as you can to conserve water and carry reusable utensils with you to cut down on the need for throw-away options. Being a bit more conscious, even while you're relaxing or taking advantage of the freebies your hotel has to offer, can make a big difference.
It may not always be easy to plan a sustainable vacation, but it's likely less of a sacrifice than you might think. If you're already committed to leading a greener lifestyle at home, you can continue your positive impact when you're away by keeping these tips in mind.
Be sure you are subscribed so that you don't miss a thing!
Let's connect!