Today I'm doing a review on this new product called "Nail Cones".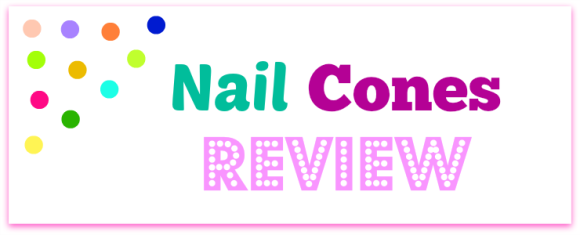 Confession time
A lot of you may already know that I love for everything owls and buttons related. But did you know that I'm a nail polish hoarder? It is true. I'm thinking of doing post on that. Stay tune!
When I first heard of the Nail Cones, I was expecting tiny little ice cream cones that you could stick on your nails (like stickers). I received the Nail Cones and went on the website to learn how to actually use the product.
The nail cones have 3 different sizes: Large, medium and small.
Blonde moment.
Even after watching the video, it took me a good 5 minutes to apply the nail cones on ONE finger. I took the large nail cone sticker and it took me 2 minutes to figure out it was too big. I was finally able to figure out how to after re-watching the video!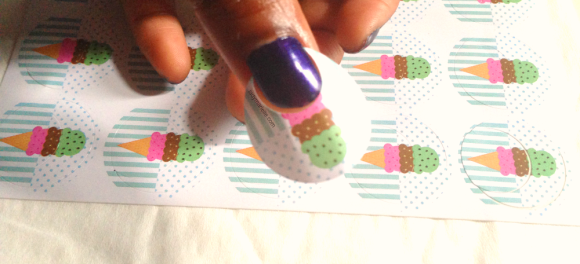 Here's a quick little video on how to apply the nail cones.
My Opinion
I think we've all have faced this issue where one hand always looks better than the other when applying nail polish…With the nail cones, both hands can look pretty. The nail cones allows you to apply the nail polish on your nails and not on your fingers! You can't go wrong with that.
Nail Cones is a very practical tool for people that love to apply nail polish.
For those of you that would like to get this product, please stop by Nail Cones for more info on how to place an order.
Nail Cones is a fairly new company owned and created by Cindy Christman
Be sure to show some love by stopping by her Facebook page and giving her a "like"
You can also follow her on Instagram
Let me know in the comments below what you think of the nail cones.
Be sure to subscribe for more product reviews
I received one or more of the products mentioned above for free using Tomoson.com. Regardless, I only recommend products or services I use personally and believe will be good for my readers.