A few weeks ago I was on Pinterest and came across a board about sock monkey. It. Was. Magical! I became envious of all those crafty people out there. So of course, I wanted in their world. So I went on a search for socks! But knowing how I tend to give up easily on a project, I didn't want to spend 7$ on a pair of socks. So imagine my surprised when I found out that there's a Michaels HERE in Montreal??? And even better, they had socks in the clearance section for 1.50$ *GLEE*
Now that I had the socks, there wasn't any turning back! I was able to find the perfect diy monkey sock and began my quest on becoming one of the cool crafty pinterest people (there is such a thing).
It was everything but easy! Why? Because I suck at following instructions! Also I don't own a sewing machine (YET), and my stitching needs a LOT of work! I mean…A LOT! But I don't want to kick myself too much, it WAS my FIRST time! The hardest part was sticking the parts together! I was thisclose to sticking it all with fabric glue but decided against it. Instead I didn't give up and for the first time in a while I was able to complete a project from start to finish! I'm really proud of myself. I hope it is the first of many diy project that I will be able to complete in the near future.
P.S. While I was searching for the perfect sock monkey site, I came across the history behind the famous "sock monkey". Did you know there's a Sock Monkey Festival??! http://en.wikipedia.org/wiki/Sock_monkey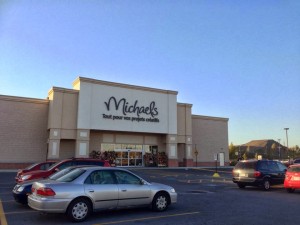 Where Have You Been All My Life!!!???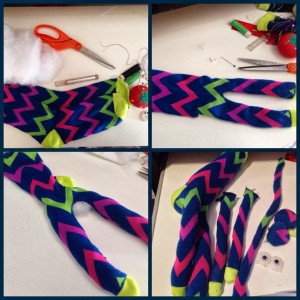 The Process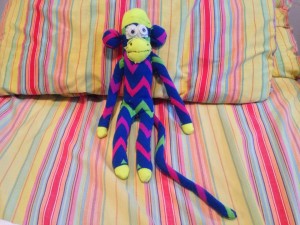 My Monkey Looks In Pain =/