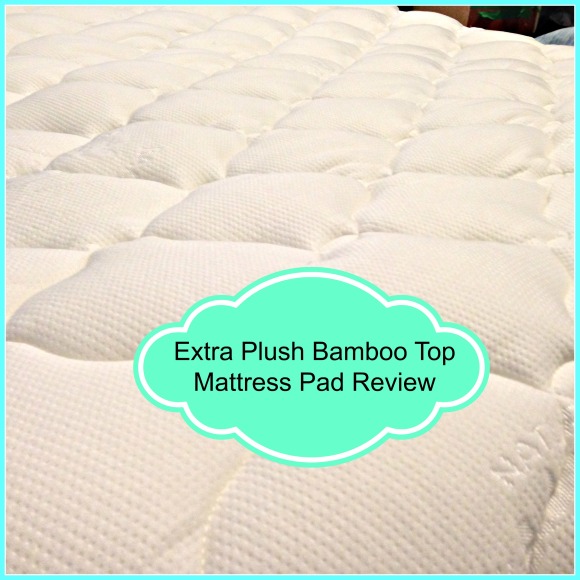 A while back I shared a post about needing a bigger bed. We still haven't gotten around to it. We have so much going on in our lives that a new mattress is something that we figured will have to wait (for now).
So imagine my surprise when I receive the Extra Plush Bamboo Top Mattress Pad for reviewing purposes. At first, I was like no wayyy this can't be real! Then I got home the other day,  there it was waiting for me! These mattress toppers are super comfortable and great to sleep on!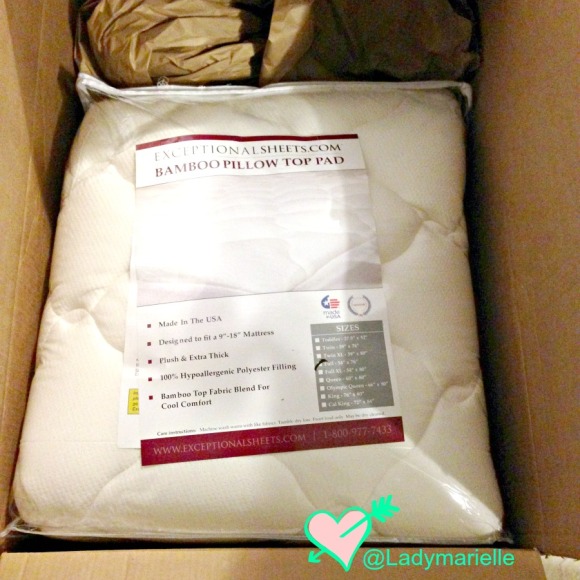 The size that I got is a for a full-size bed. Ever tried sharing a full-size bed with a two other people? My son is six years old but still sneaks into our bed 3/7 days of the week. Sometimes more (yelp!!). The night that I put the pad on my bed he was sleeping so he didn't know about it until the following day.
Now he's insisting on sleeping on the mattress pad direct because it is "soooooo soft" I told him to get his own mattress pad, but he gave me this lame excuse about not having a job! Pffft Kids I tell ya!
I'm very happy with this bamboo mattress top pad. What really sold me is the fact that is it 100% hypoallergenic.  Their products are made in the USAI'm a very very happy lady! Even if I have to keep sharing my bed with my two monsters (ugh)
I know you want to get your very own bamboo mattress top pad. Check out Amazon to get one!
Also, be sure to check out Exceptionalsheets.com  to see what other awesome products they have. I read their about page and love the story on how the idea of Exceptional Sheets came to be! 🙂
Be sure to follow ExceptionalSheets on Twitter, Facebook, Pinterest and their YouTube Page. They are also on Google Plus so stalk away 😉
I received one or more of the products mentioned above for free using Tomoson.com. Regardless, I only recommend products or services I use personally and believe will be good for my readers.