A sprinkle here and some glitter there. Oh, let's add some pastels and heck, why not more sprinkles? You know why I can? Because – unicorns! Okay, so perhaps the above statement wasn't so literate, but gosh, I've totally hopped on board with the unicorn craze. Have you? Jazzy is not too keen on unicorns(yet), but she totally loved these Meringue cookies recipe. Who can blame her? They're crisp on the outside but smooth and sweet once you bite into them. I went a little crazy on the sprinkles, but these treats wouldn't be unicorn-approved without a bit of rainbow and gold.
Magical Unicorn Poop | Meringue Cookies Recipe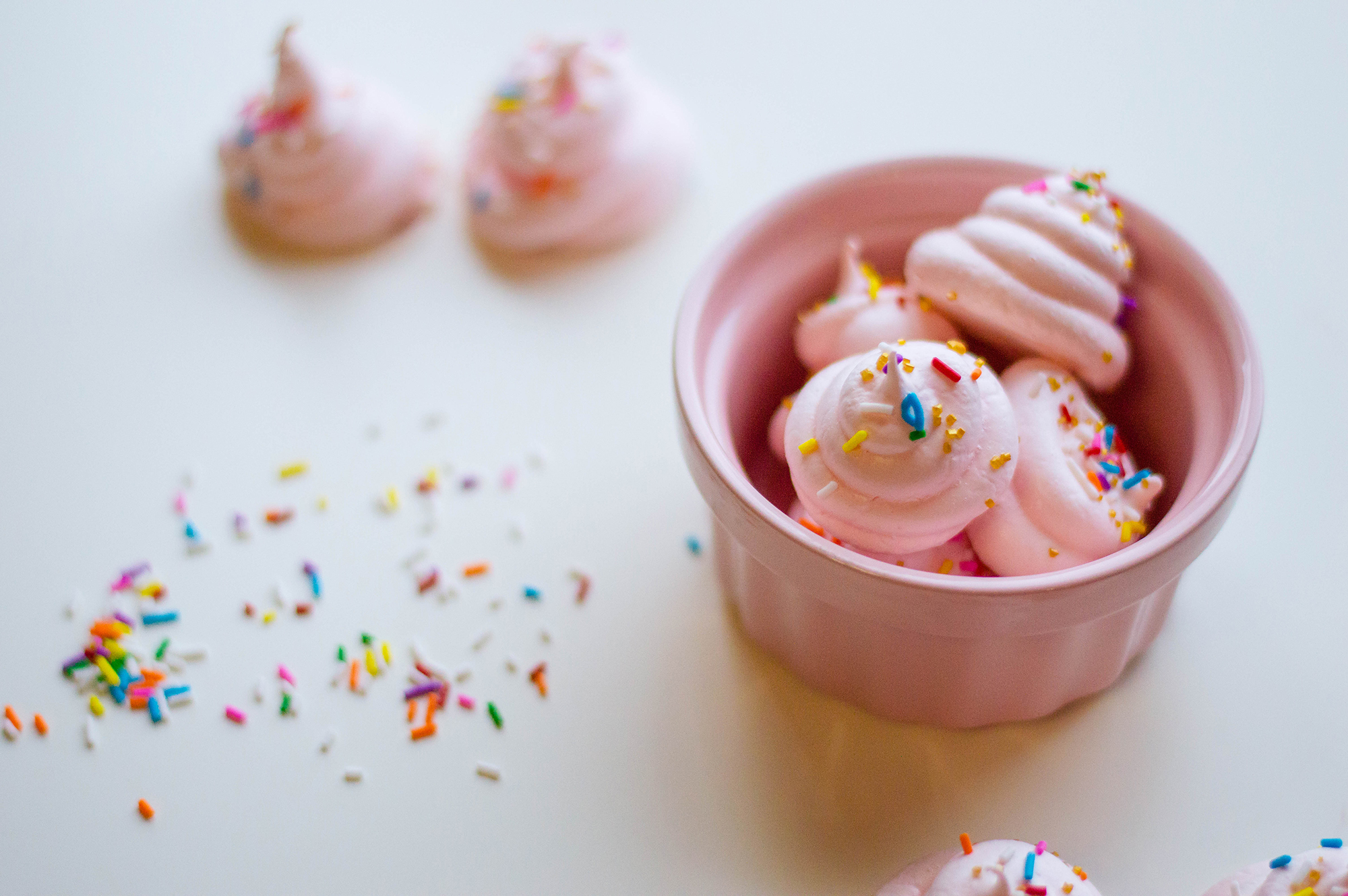 There are so many versions of unicorn poop. I decided to go for meringue because of its sturdy consistency and how it can hold its shape. The best part to these treats is that they don't have to be uniform. Unicorn poop comes in all shapes and sizes! No matter what they look like, one thing's for sure: they are magical. Not to mention, they're also delicious!
Ingredients
Four egg whites at room temperature

¼ tsp cream of tartar

1 cup granulated sugar

Red food coloring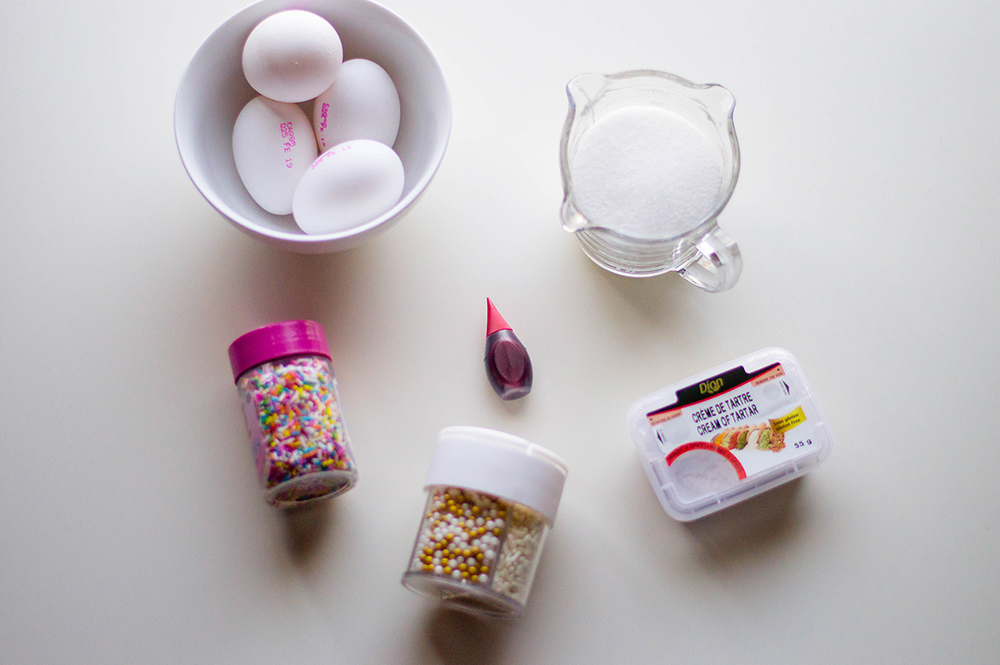 Directions
Line a baking sheet with parchment paper and set aside. Preheat oven to 170 degrees F.

Using an electric mixer, start mixing egg whites and cream of tartar on medium speed.

Once the egg and cream of tartar start blending in with one another (you'll notice small bubbles), add the sugar slowly, preferably in thirds.

Once your mixture lifts in stiff peaks, it's ready. Mix in a couple drops of red food coloring and scoop into a piping bag.

Pipe out poop-shaped dollops on your lined baking sheet, leaving 2-3 inches of space between each meringue cookie.

Generously add rainbow and gold sprinkles. Don't worry about the meringue cookies being uniform… unicorn poop is magical but not necessarily consistent!

Bake for 2 hours and let cool for at least 30 minutes.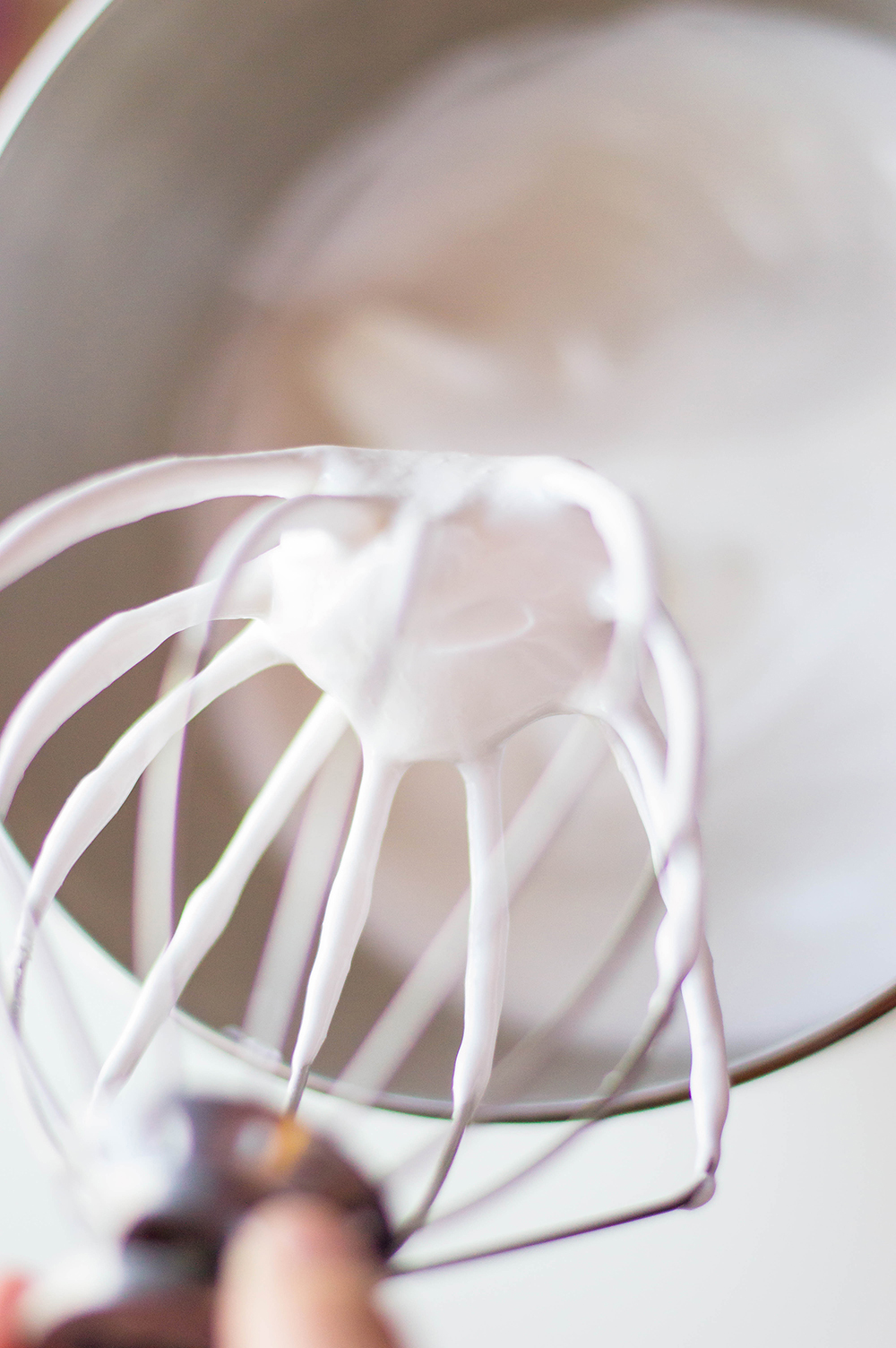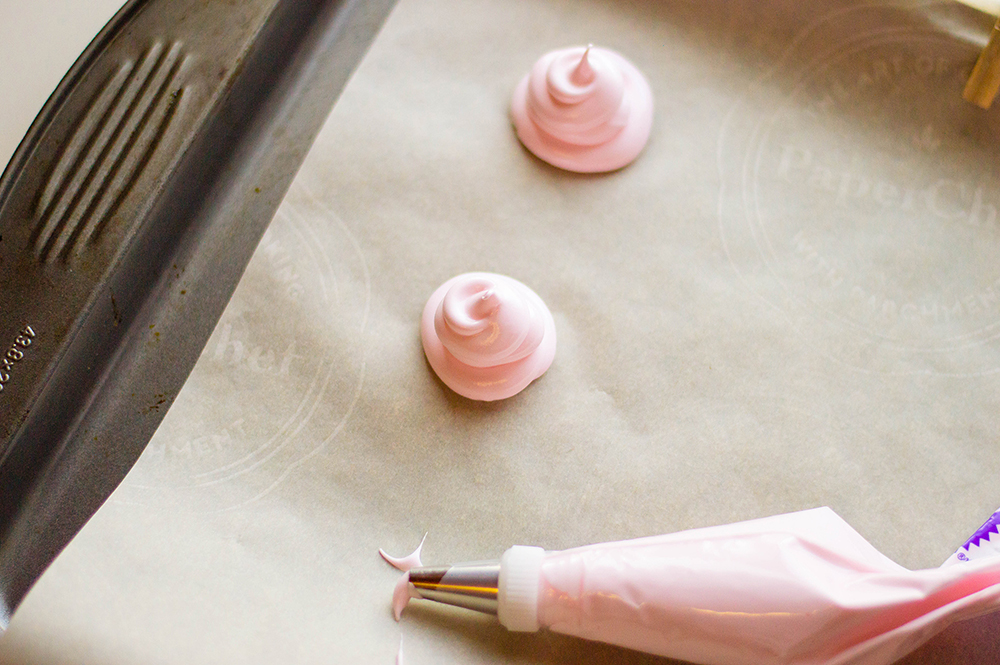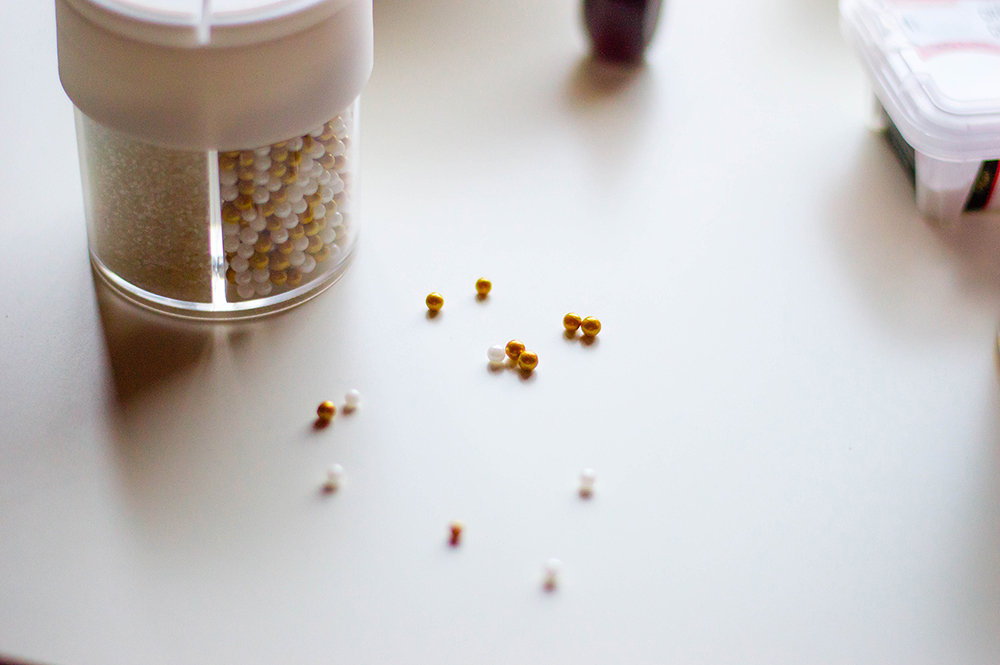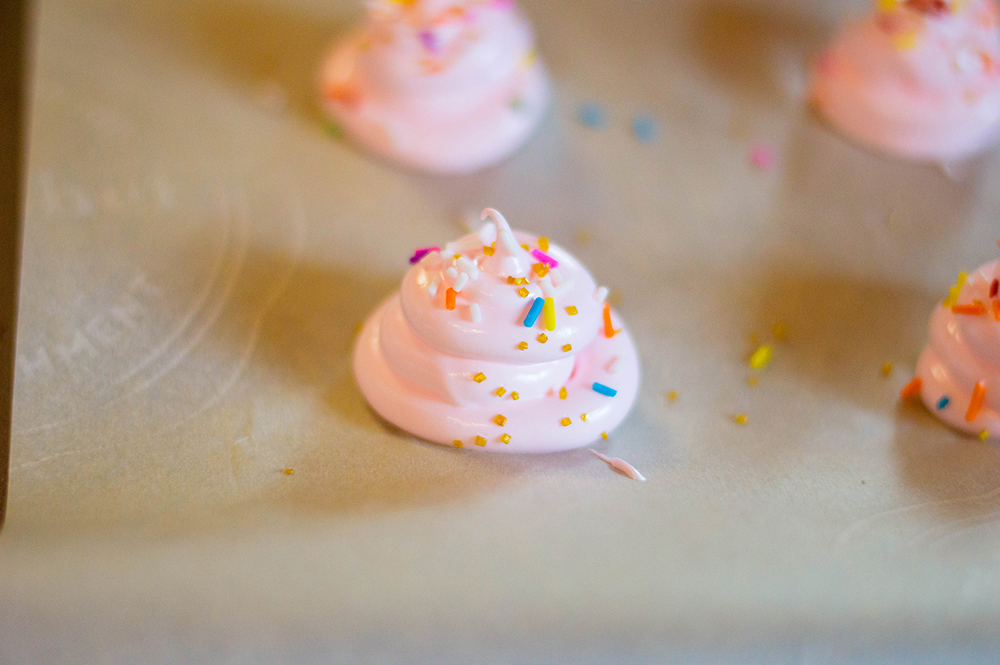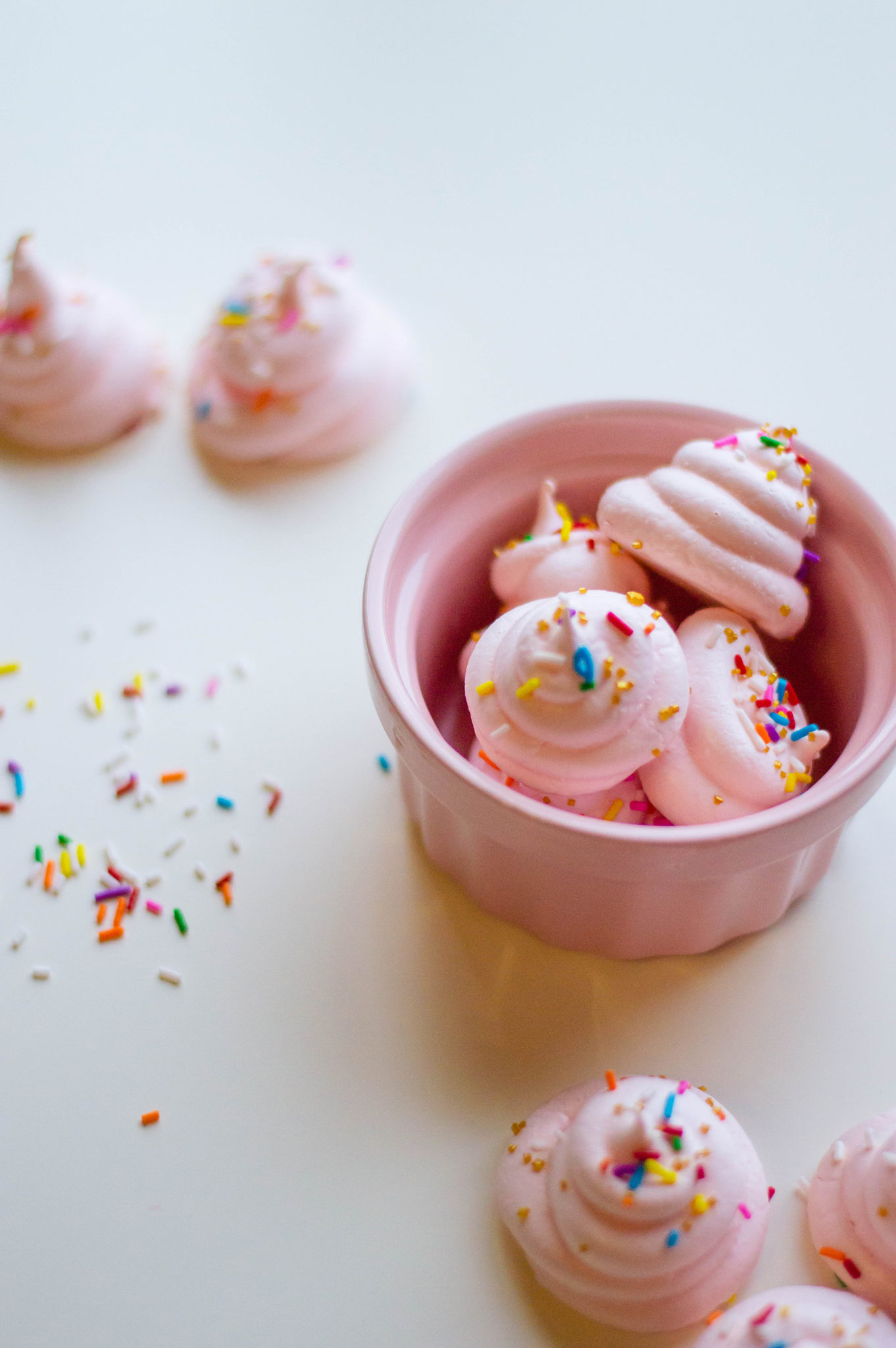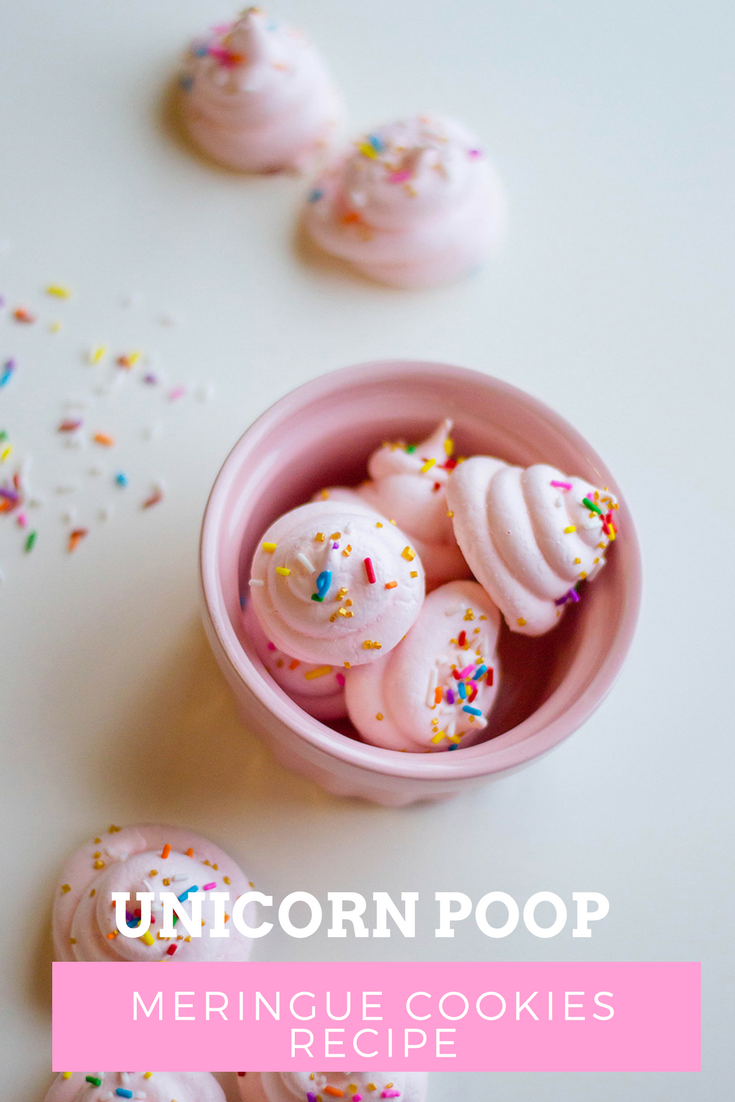 Be sure you are subscribed so that you don't miss a thing!
Let's connect!