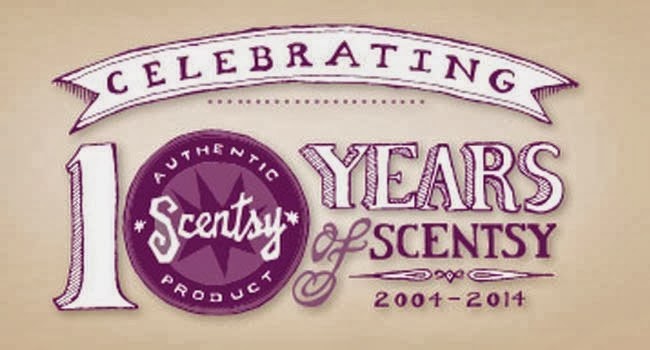 I'm so excited about the March warmer of the month!!!
This year, Scentsy is celebrating their 10th year Anniversary. As a way to say "Thank you", when you buy the warmer of the month between March 1st and March 31st, you will receive a free warmer.
The scent of the month for March is called 'Thank You'
"Soothing chamomile, lavender, and jasmine in sweet vanilla envelop like a warm embrace."
I would have to say that this scent as more of a lavender aroma and a hint of vanilla.
The warmer of the month for March is sleek white custom warmer. To keep up with the "Thank You" theme, this warmer comes with a special gallery frame

Below is a picture of my "March Scentsy Haul". Check out what I got when I signed up for the scent and warmer of the month!


Consultants that signs up for the Scent and Warmer of the month gets:

10 Scentsy bars,
A Premium warmer
1 Room Spray
1 Party tester
1 small tester
75 Scratch and sniff stickers
(50) Flyers

**March bonus: One free warmer





You too can get you free warmer by ordering it directly on my website.
Have you ever tried Scentsy products before? What are some of your favorite Scents?
For all your Scentsy Questions, please visit https://mariellealtenor.scentsy.ca/Scentsy/Contact
Subscribe to my blog to find out what the Scent and Warmer for the month April will be!

Check out my "Scent and Warmer of the month" tab to see what you missed!