Let's be honest; Alice in Wonderland parties have been pretty big business since time began. Everyone loves the story of the little girl who got swept away to a magical world. This is just one of those stories which make an appearance everywhere in some way or another. And, we love to host parties which bring the magic of the tale back to life. It's a fantastic idea given how much there is to play with in this theme. In fact, when you look at this with a party planner's eye, it's almost like the book was written with themed events in mind. Rivers of tears, white rabbits, and croquet flamingos have all led to the success of many an event.
Planning Your Mad Hatter's Baby Shower
In fact, this is such a popular theme that you may consider it a little overdone. We've certainly all been to an Alice in Wonderland themed party at some stage in our lives. But, if you want to do things a little differently, there's no reason you can't stick with Alice and still be unique. All you need to do is zone in on a specific scene in the tale and focus your efforts there. This close up look at the book ensures your party won't be the same as everyone else's. And, the chances are that it will provide you with just as many fantastic ideas.

If you have a baby shower coming up, for instance, why not opt for a mad hatter's theme? The tea party madness is a favorite in the book for most. And, it's a scene rich in many party possibilities. This is a fantastic option for baby showers thanks to the gentle nature of a traditional tea party. But, we all know that the Mad Hatter's tea party isn't quite what you might expect. And, we're going to look at how you can inject that same taste of fun into your otherwise civilized shower.
Find an outdoor venue
Admittedly, there's no reason you can't host this party indoors. As long as your chosen venue is large enough to fit a long table, you may assume you're good to go. But, you can bet that finding an outdoor venue with a woodland setting will add to this theme. It's also sure to make your life easier. Forget having to decorate a whole hall. An outdoor venue will leave you free to focus on your tea party itself. That's good news for you and baby, and it also means you can make the most of your table decor and place setting. Of course, even the Mad Hatter would struggle to have fun on a rainy day. As such, it's worth thinking hard about which date you should book. Try, if possible, to focus on warm months you can be sure won't end in a washout. The benefit with a shower is that it doesn't matter when in your nine months it happens. So, be flexible to ensure the sun is shining. Then, look out for venues which fit the magical excitement of your theme.

The weirder the dress code, the better
If there's one thing we know about the Hatter, it's that he loves a funky outfit. Think Johnny Depp in Tim Burton's creations. The wilder, the better. With that in mind, a dress code seems like a given here, right? It may not be the most traditional baby shower addition, but you'll be so grateful you implemented this. Designing your outfit could be a fantastic option for working around your baby bump. And, you can bet the best part of the event will be seeing what everyone's come up with. If you wanted to keep that fun element without a dress code, invest in enough crazy hats for everyone, and pass them out as people arrive. This a burst of fun which could immediately break the ice and initiate everyone into the party of your creation.

Tackling table decorations
https://www.pinterest.com/pin/344103227753425297/
This is what you've been waiting for, isn't it? There's no denying that the table decorations for a party like this are the best part of all. This is where you can have fun and really let your imagination run wild. Naturally, tea cups and pots should be your first port of call here. You need to provide a teacup and saucer for every guest. If it's a hot day (as you hope it will be), you could even invest in large teapots and fill them with flavored water ahead of time. Aside from that, you can make the most of these tea party staples when it comes to decor. A broken pot on its side with a toy mouse inside could be fun. Or, you may want to plant flowers in some deep-set teacups. Remember, too, that Alice in Wonderland is a fantastic tale for party inspiration. Don't be afraid to add small touches from elsewhere in the book. Why not place milk jugs on the table with 'Drink me' labels on them? You could also introduce other characters in the form of decor. White rabbit ornaments with little pocket watches could be fun. You might even be able to find ornamental Cheshire cats you could hide around the place. Consider, too, letting the Queen of hearts have her fun by including plenty of red roses. And, of course, don't forget to add a few flamingos to the mix! In many ways, the more additions you include here, the better. After all, the tea party in the book is far from a minimal affair. If you take a look at the source material, you'll see that the tea table is actually a pretty cluttered affair. All the better for giving you plenty to look at! So, go wild with this. Make sure that your tea party is a feast for the eyes, as well as the stomach.

Traditional tea party fare
Speaking of feasts, you'll also want to have a little fun when it comes to catering. After all, it wouldn't be a tea party without afternoon tea, would it? The good news is, catering for a tea party doesn't have to be hard work. For obvious reasons, your staples will be sandwiches and cakes. But, how much fun you have with those is up to you. You could go all out with homemade jam tarts and heart-shaped jam sandwiches. You may even want to make a Mad-hatter shaped cake to take center stage. Or, you may want to hand over the reigns by opting for the cold meal catering offered by companies like Simply Elegant. Such companies are used to catering weddings and events, and are sure to deliver sandwiches to your guests won't forget in a hurry. With food in the bag, you could focus on the all-important tea! This is the main event at any tea party. As such, you might want to have a little more fun than sticking with a traditional brew. Instead, pick up some specialty teas which are sure to wow the crowd. A fantastic option here would be blooming teas. These green teas flower when they come into contact with hot water and are a magical sight through any glass teapot. It's also possible to buy fantastical tea flavors in specialist shops, so get your thinking hat on (no pun intended). Consider which flavors you think the Hatter would have liked best.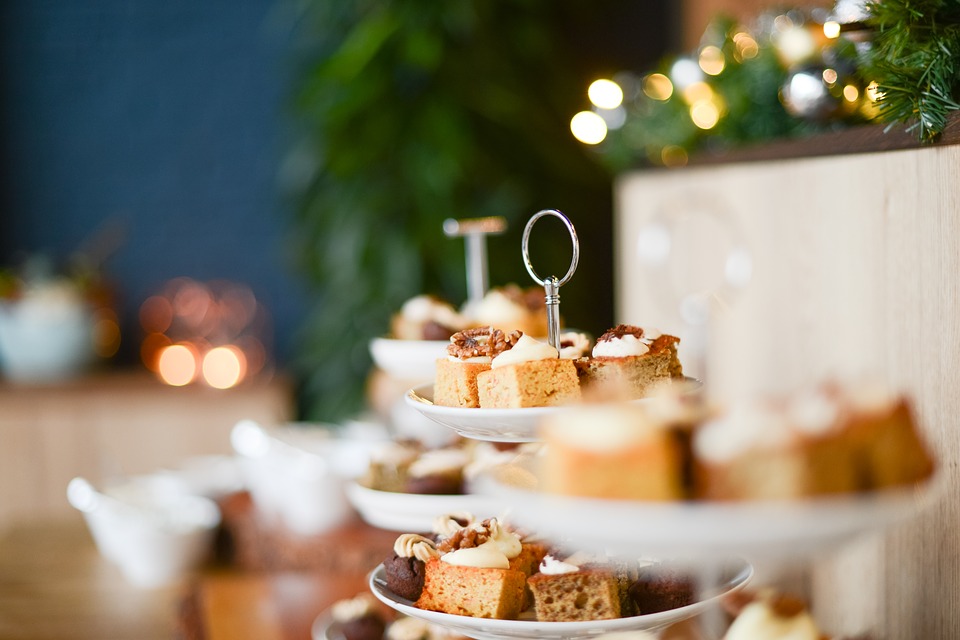 The Mad Hatter knows how to play games

If there's one thing the Hatter loves, it's playing word games. And, games could be the ideal way to finish your party off. Given this is a baby shower, why not incorporate the Hatter's ability to foresee things by letting guests guess your baby's sex? In keeping with word games, you could ask everyone to bring along a riddle which other guests have to solve. You could even go all out with pinning the tail on the white rabbit. Or, perhaps pinning the grin on the Cheshire cat. By investing in some plain tea sets, you could also let guests paint their own teapot to take home. And, of course, no Alice themed party would be complete without a good game of croquet to round things off. You could have real fun with this by giving your croquet mallets flamingo cases. Given the gentle nature of the game, even you can get stuck in as the mom to be. Just play queen and get someone to fetch your shots for you. If not, it's off with their heads!


A final word
If that's not enough to convince you this theme is a good idea, we don't know what will. This is a fantastic way to put your creative side to the test. It's also sure to be a blast for everyone who attends. And, the chances are they'll never participate in another shower like it. As if that weren't enough, this is a party you can be sure your baby would approve of as well. And, isn't that what matters most when you get down to it?
Be sure to subscribe to my blog for an update when a new post is live!
Let's connect!