I'm very excited to share with you lovelies the January scent and warmer of the month.
Ever month, Scentsy comes out with a different scent and warmer. Being a Scentsy consultant means we find out what the scent and warmer of the following month will be ahead of time!
The January warmer is a bit different from what we are used to seeing. It's quite, charming (pun intended).
Everyone, feast your eyes on
Charmer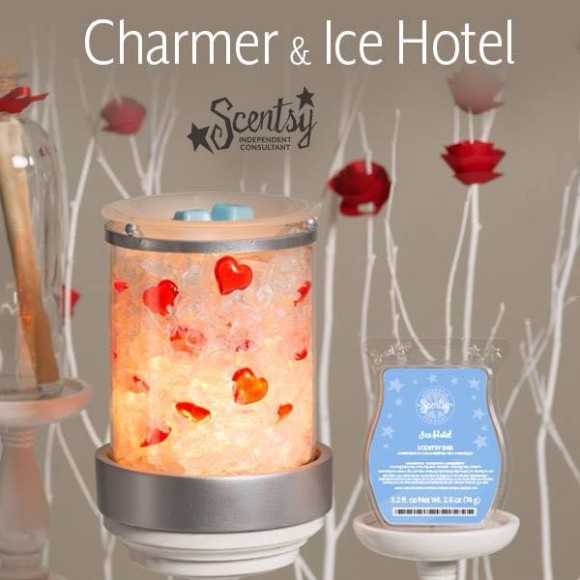 To get a better idea on what this warmer is all about, check out the video that Scentsy came up with.
Isn't it gorgeous! Just in time for Valentine's Day next month! 😉
The scent of the month for January is Ice Hotel. To me it has a bit of a clean soap scent to it. Here's the description for it:
"Surround yourself with crystalline ice and pure white snow as you breathe in a cool, magical fragrance of blue mint, arctic pine, and winter citrus"
Both the warmer and the scent of the month are available while supplies last and at 10% discount till the end of the month of January.
Visit my website to place an order for this beautiful warmer and scented wax.
What do you think of this Charmer? I love hearing from you guys!
Be sure to subscribe to my blog for more scented goodness and beautiful warmer reviews!
*Disclaimer: I am an Independent Scentsy Consultant. When you place an order on my personal website, I earn a commission. Feel free to contact me If you would like to learn more on how you can earn commissions from buying and selling Scentsy products. All the items I mentioned were purchased by me.