*Singing* It's beginning to look a lot like Christmas! What?! Too soon? Ok, yes, but we can still enjoy some holiday popcorn snack right? This recipe is so delicious and easy to make. The best part?  All you'll need is four ingredients and a microwave.
Holiday Popcorn Snack Recipe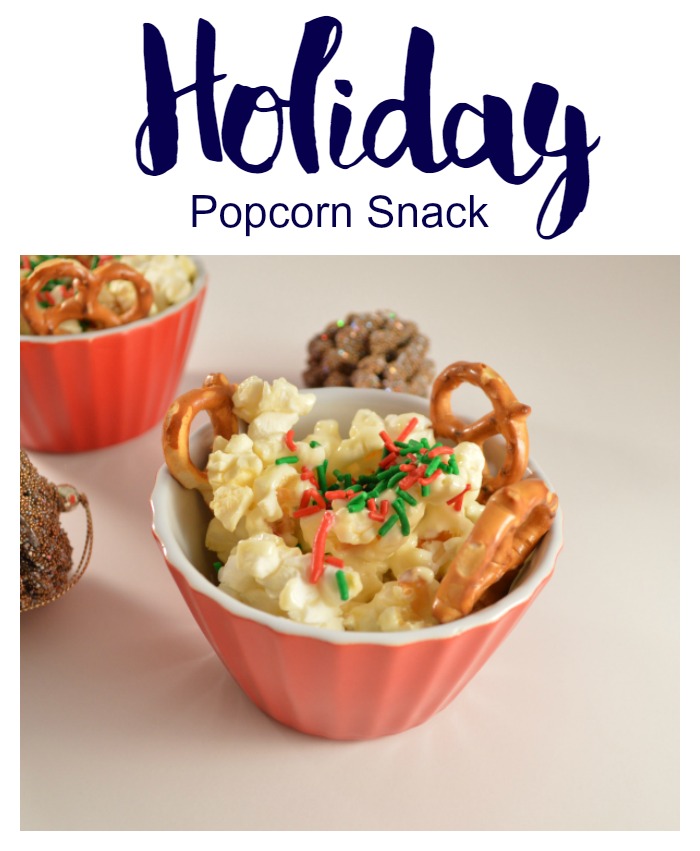 Ingredients
One bag of microwave popcorn
1 cup white chocolate
1/3 cup red and green sprinkles
1 cup mini pretzels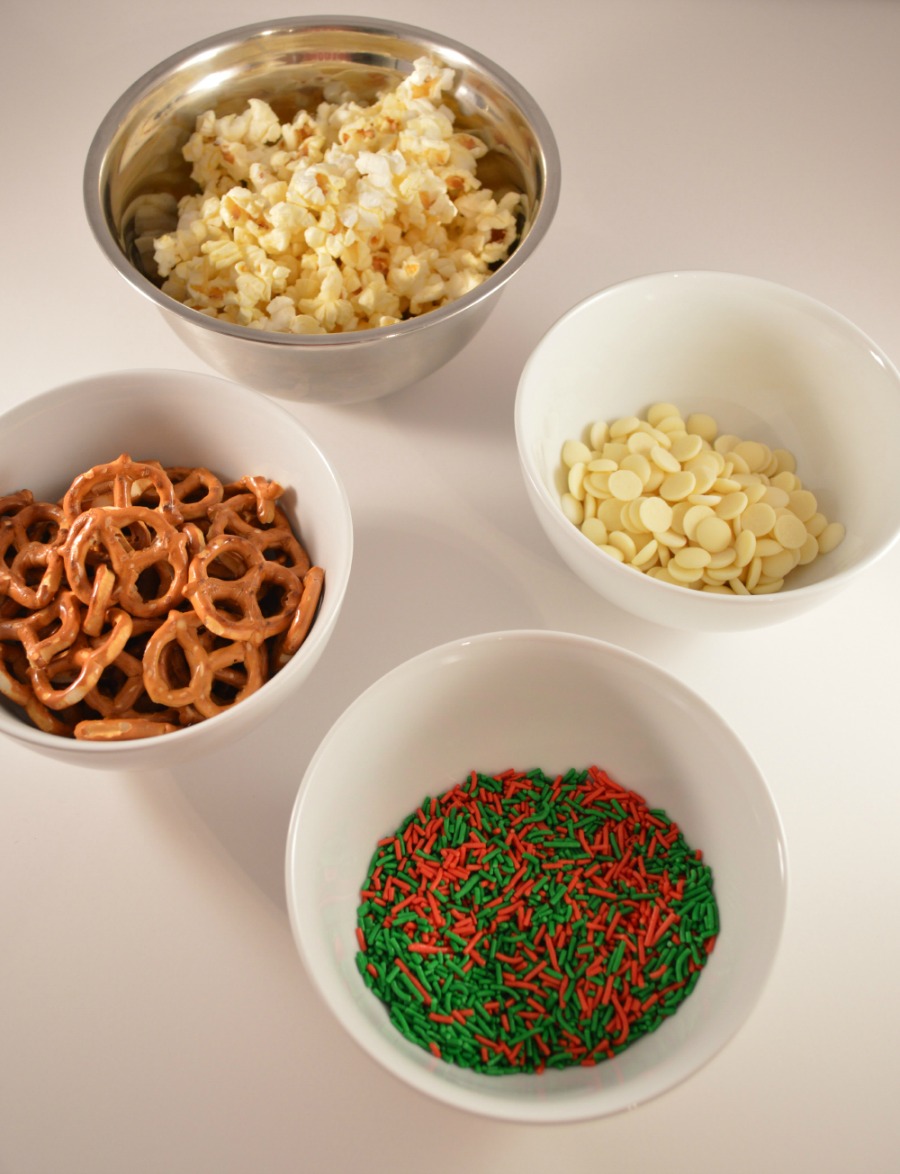 Process
Microwave your popcorn according to the bag's directions. Place in a large bowl and set aside.
In a microwave-safe bowl, melt white chocolate (we suggest to microwave in 30-second intervals and mixing in-between: this assures that you won't burn your chocolate)
Pour the melted chocolate on your popcorn and mix thoroughly. Try to get every piece of popcorn as coated as possible.
Garnish with sprinkles and pretzels. You can serve this snack in mini bowls, bags, etc. and enjoy!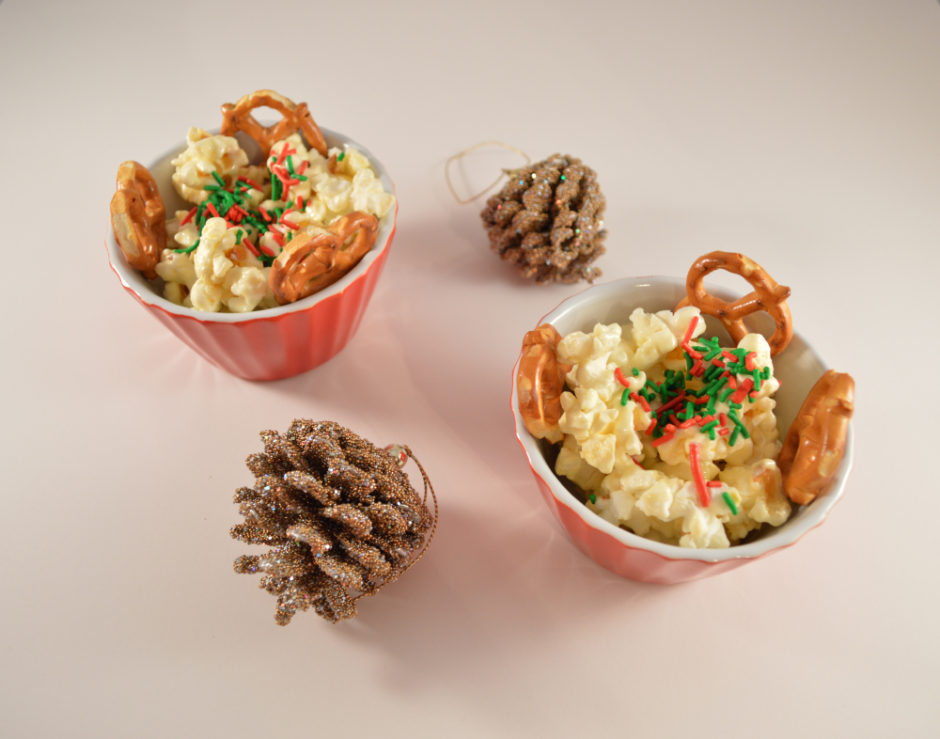 How are you getting into the holiday spirit this year? I love to hear from you.
Subscribe to my blog for more delicious recipes.
Let's connect!